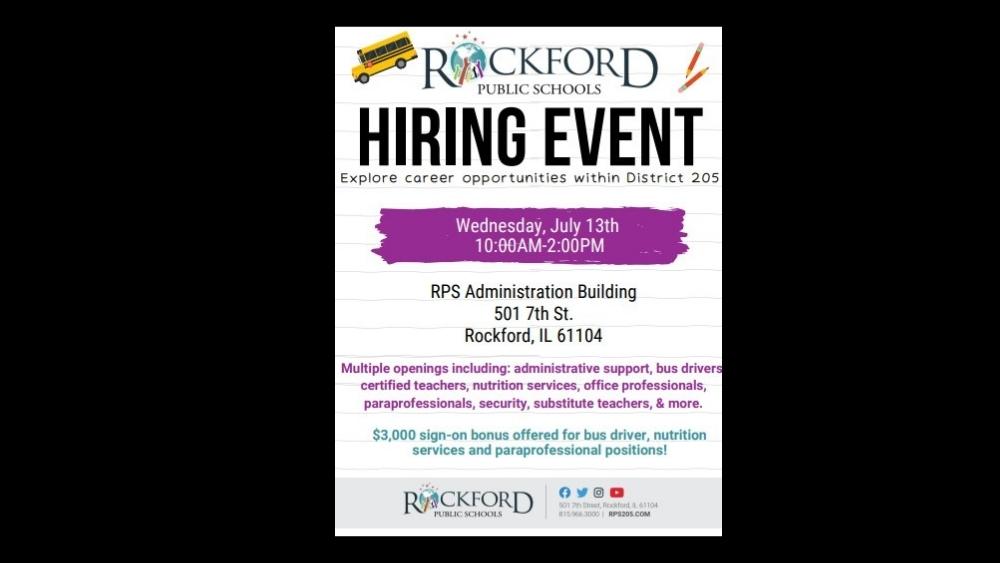 ROCKFORD — Looking for a job in education?
Rockford Public Schools is hosting a hiring event on Wednesday, July 13.
Numerous positions are available, including certified teachers, bus drivers, security, substitute teachers and more.
The event will be held from 10 a.m. to 2 p.m. in the Rockford Public Schools Administration Building, 501 Seventh St., Rockford.
RPS is also offering a $3,000 sign-on bonus to bus drivers, nutrition services and paraprofessional positions.
Know before you go
Where: RPS Administration Building, 501 Seventh St., Rockford
When: 10 a.m.- 2 p.m., Wednesday, July 13
Additional information: For more information visit rps205.com
---
This article is by Mary Sisk. Email her at msisk@rockrivercurrent.com or follow her on Instagram at @maryrrcurrent