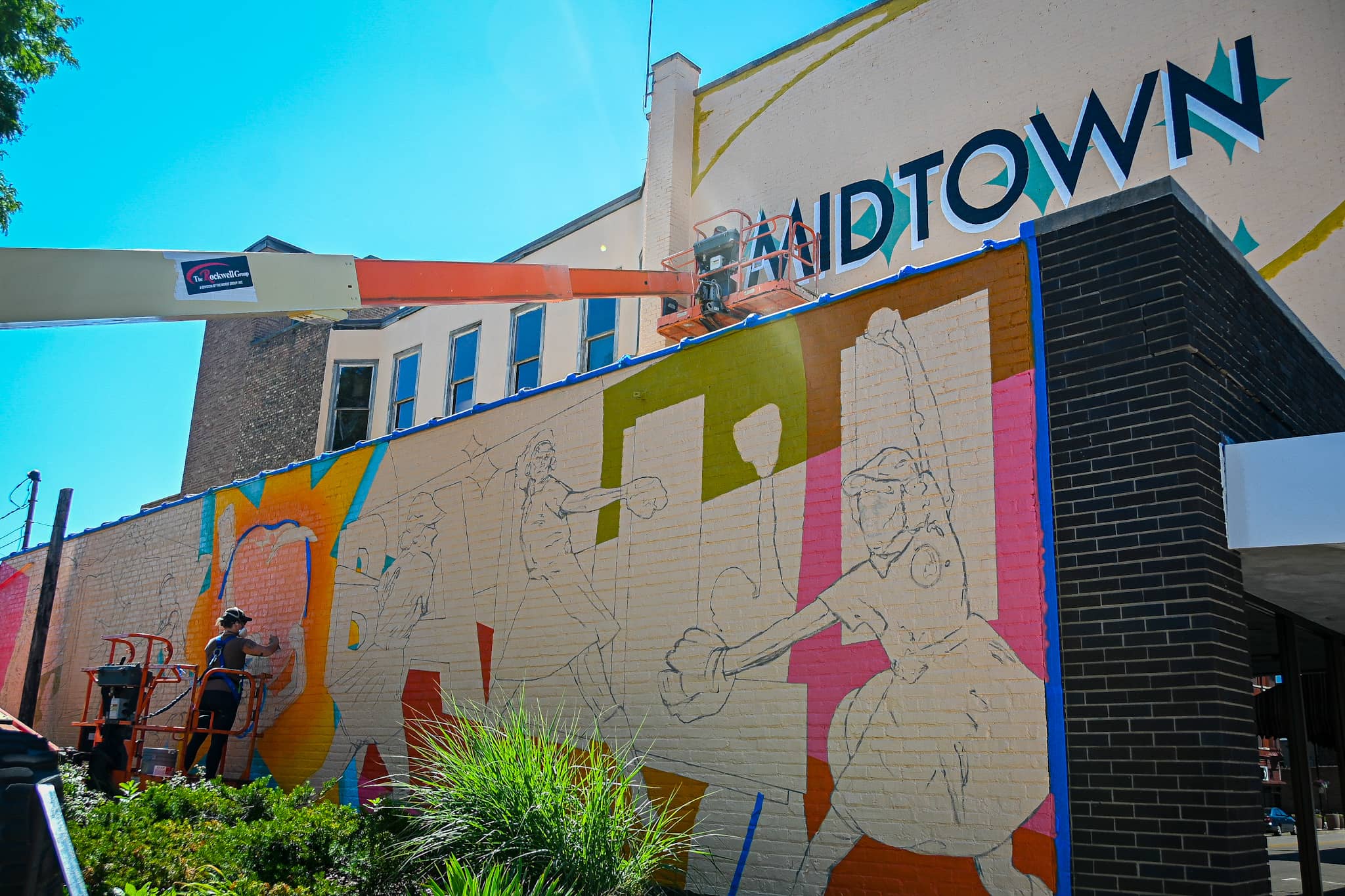 ROCKFORD — A new mural in Midtown will pay homage to the Rockford Peaches, and on Wednesday the city and the Rockford Area Convention & Visitors Bureau will host a party showcasing the new piece of public art.
Artists Jenny Ustick and Atalie Gagnet of Cincinnati and Toledo, Ohio, are leading the effort on the new mural, one of a dozen being painted this year as part of the annual CRE8IV: transformational Art initiative.
Work on the mural is still underway. On Tuesday morning you could see the outline of Rockford Peaches players as Ustick was busy filling in the colors. She said it won't be completely finished in time for Wednesday's event. They'll still be working on the mural during the party.
The pop-up party goes from 4 p.m. to 6 p.m. Wednesday at the northern gateway to Midtown, 206 Seventh St.
The first 100 attendees will get a free taco from Olivo Taco. There will also be other food trucks, complimentary non-alcoholic beverages, live music, adult beverages and giveaways. It's also an opportunity to meet the artists behind the project.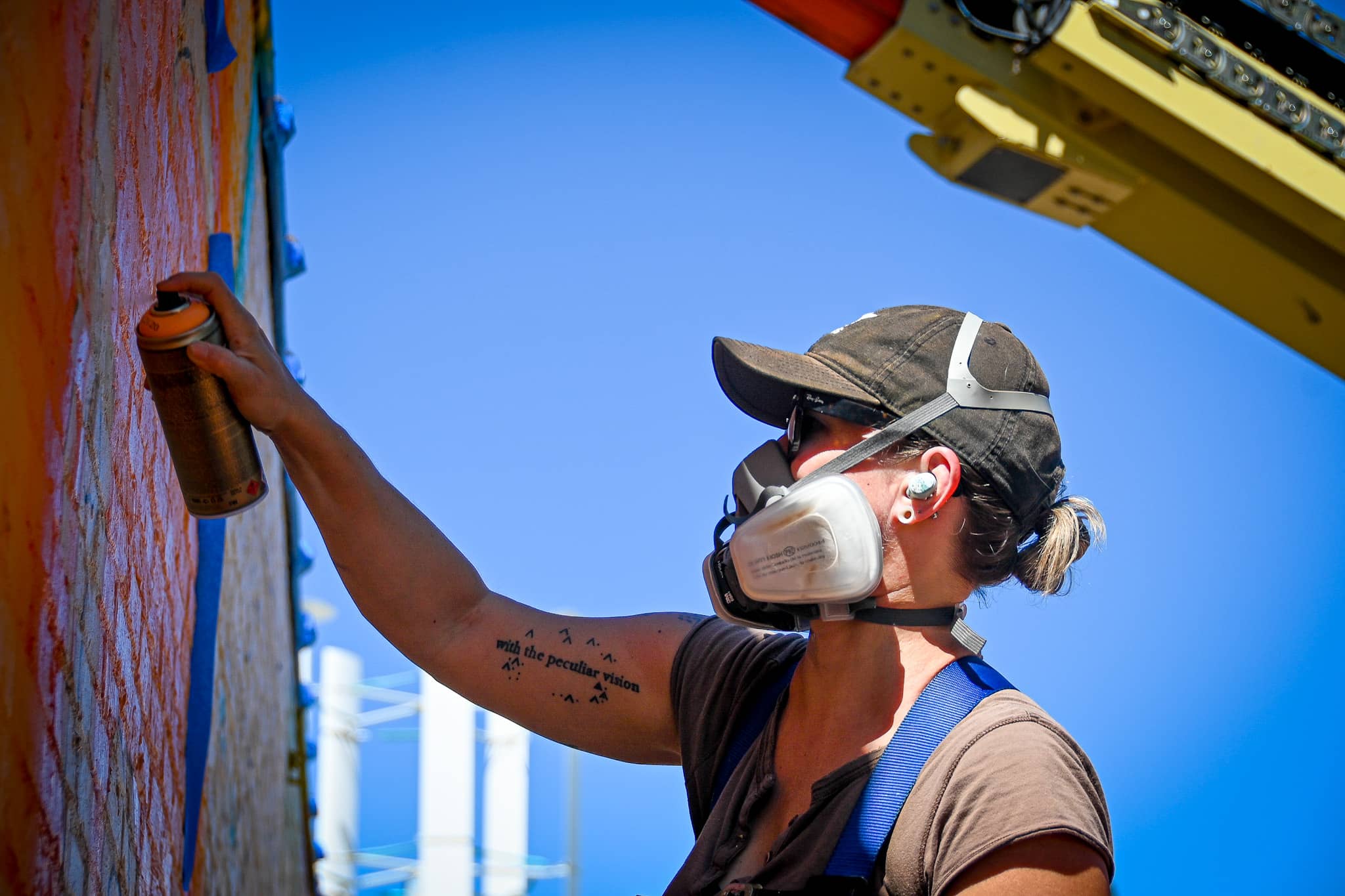 CRE8IV is a public art initiative launched by the visitors bureau in 2019. New murals have been painted across the Rockford region each year, with the exception of a one-year hiatus due to the coronavirus pandemic.
There will be a total of 36 CRE8IV murals across the area by the end of this summer. They are located primarily in Rockford, with locations also in Loves Park, Roscoe, Rockton and Pecatonica.
Know before you go | Mural pop-up party
When: 4-6 p.m. Wednesday, July 13
Where: 206 Seventh St., Rockford
Mural locations: See all mural locations at gorockford.com/cre8iv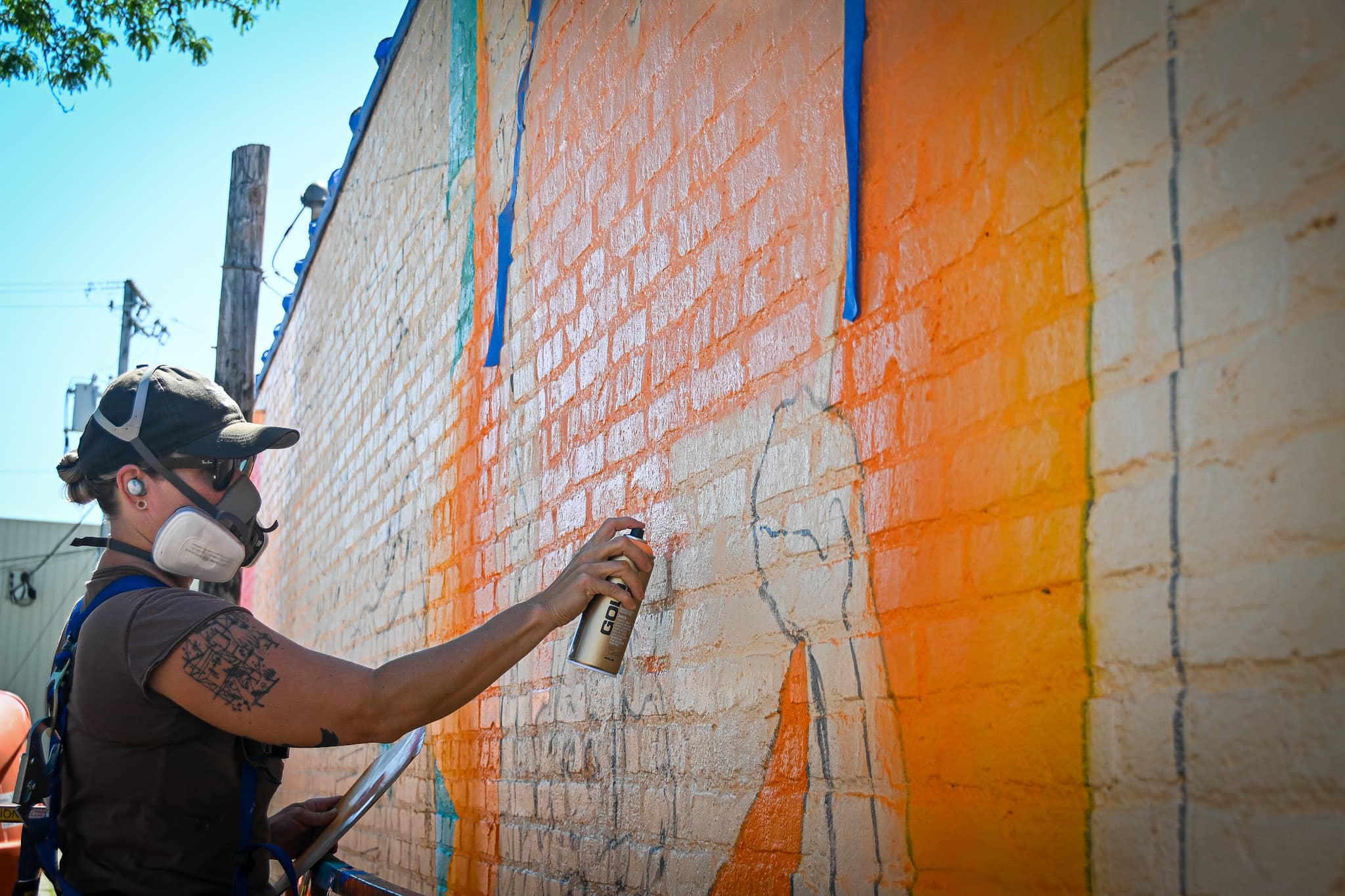 ---
This article is by Kevin Haas. Email him at khaas@rockrivercurrent.com or follow him on Twitter at @KevinMHaas.