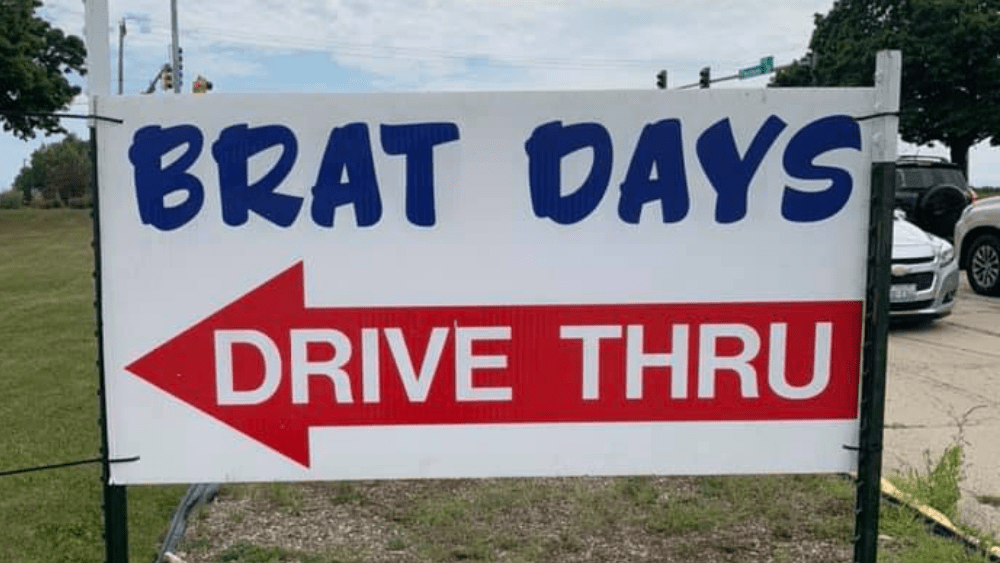 ROCKFORD — It's not just the mustard, ketchup or buns that make up Alpine Kiwanis Brat Days — it's the community.
Karen Tilly, who serves as the public relations chairperson for Alpine Kiwanis, said they ordered 22,000 brats to be served at this year's event.
"Now that's just brats," Tilly said with a laugh. "Definitely the brats are the highest number of requests, but we do have Johnsonville hot dogs and we have a veggie-vegan bratwurst that's really good, and we also have a veggie BBQ."
Both of those will be made separately from the rest of the products and on a separate grill, Tilly said.
The two-day event will be held from 11 a.m. to 7 p.m. Friday and 11 a.m. to 6 p.m. Saturday at two locations: U-Haul at the corner of East State Street and Mulford Road and Blain's Farm & Fleet, 7300 E. Riverside Blvd. in Loves Park.
At both sites, you can enjoy your meal with live entertainment. There is also the option to drive-thru or walk-up to grab your brats.
Tickets can be purchased in advance for $7 and on-site for $8 and include your choice of Johnsonville brat, all-beef Johnsonville hot dog, meatless BBQ, vegan/vegetarian brat, and Mrs. Fisher's chips plus Pepsi product or water.
All proceeds from Alpine Kiwanis Brat Days are given directly to local nonprofits and area youth for scholarships. Alpine Kiwanis Club has given more than $2 million to support our community over the past 50 years.
KFACT, Boy Scouts, Girl Scouts, Keep Northern Illinois Beautiful, Children's Safe Program, YMCA, YWCA, are just a few of the nonprofits that this event has helped out in previous years.
"So all that money goes back into the charity, just to give out, and included in what we give out is we give scholarships to high school seniors from that pot of money," Tilly said. "So then starting in October, after Brat Days, we'll start taking requests for the rest of the year through next spring to give out all the money that we earned this year to agencies and to scholarship winners."
If you're a nonprofit looking to benefit from the money raised from Brat Days, or if your senior is looking to apply for the scholarship, head over to alpinekiwanis-il.org to make a request. All requests will be reviewed after the 51st Annual Alpine Kiwanis Brat Days and announced in 2023.                 
Know before you go | Alpine Kiwanis Brat Days
When: 11 a.m. to 7 p.m. Friday, July 22, and 11 a.m. to 6 p.m. Saturday, July 23
Take your brat to work: 6 a.m. to 10 a.m. Friday at Blain's Farm & Fleet only.
Where: Blain's Farm & Fleet, 7300 E. Riverside Blvd., Loves Park; U-Haul, corner of East State Street and Mulford Road
Preorders: For orders of 25 or more, call 779-221-4506.
For more information: Go to alpinekiwanis-il.org or Alpine Kiwanis Brat Days on Facebook for more info.   
---
This article is by Chelsea Meyer. Email her at chelsea@b103fm.com.