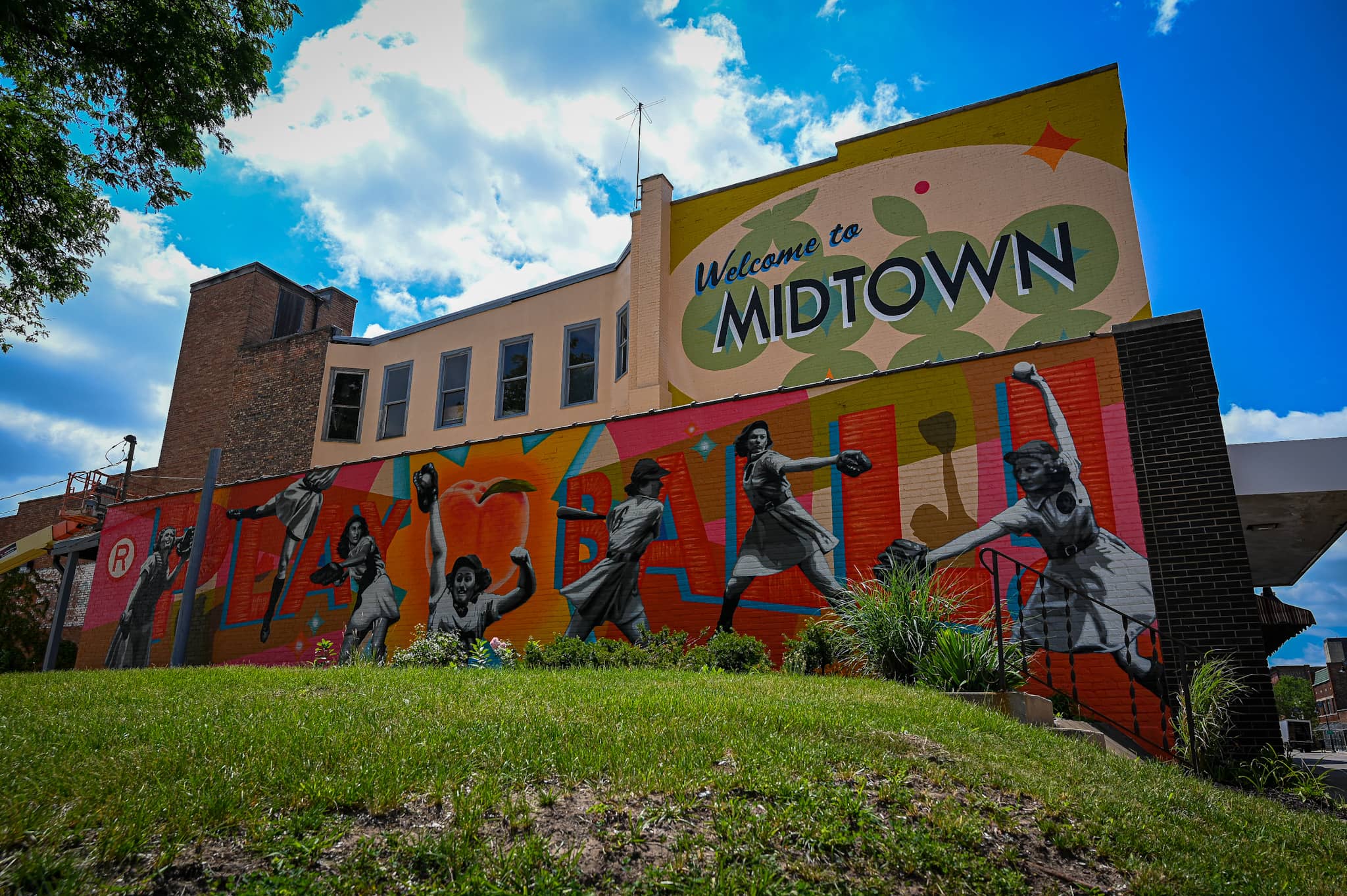 ROCKFORD — The gateway to the city's Midtown District now has a vibrant new mural that pays homage to the Rockford Peaches.
Artists Jenny Ustick and Atalie Gagnet wrapped up the project at 206 Seventh St. on Tuesday. It features six former Peaches players in black-and-white set against a bright, multicolored backdrop that pops off the brick wall at the corner of Seventh Street and First Avenue.
The players featured are Dorothy "Dottie" Green, Dorothy "Dottie" or "Kammie" Kamenshek, Dorothy Key, Dorothy "Snookie" Harrell, Mildred "Millie" Deegan, and Amy Applegren.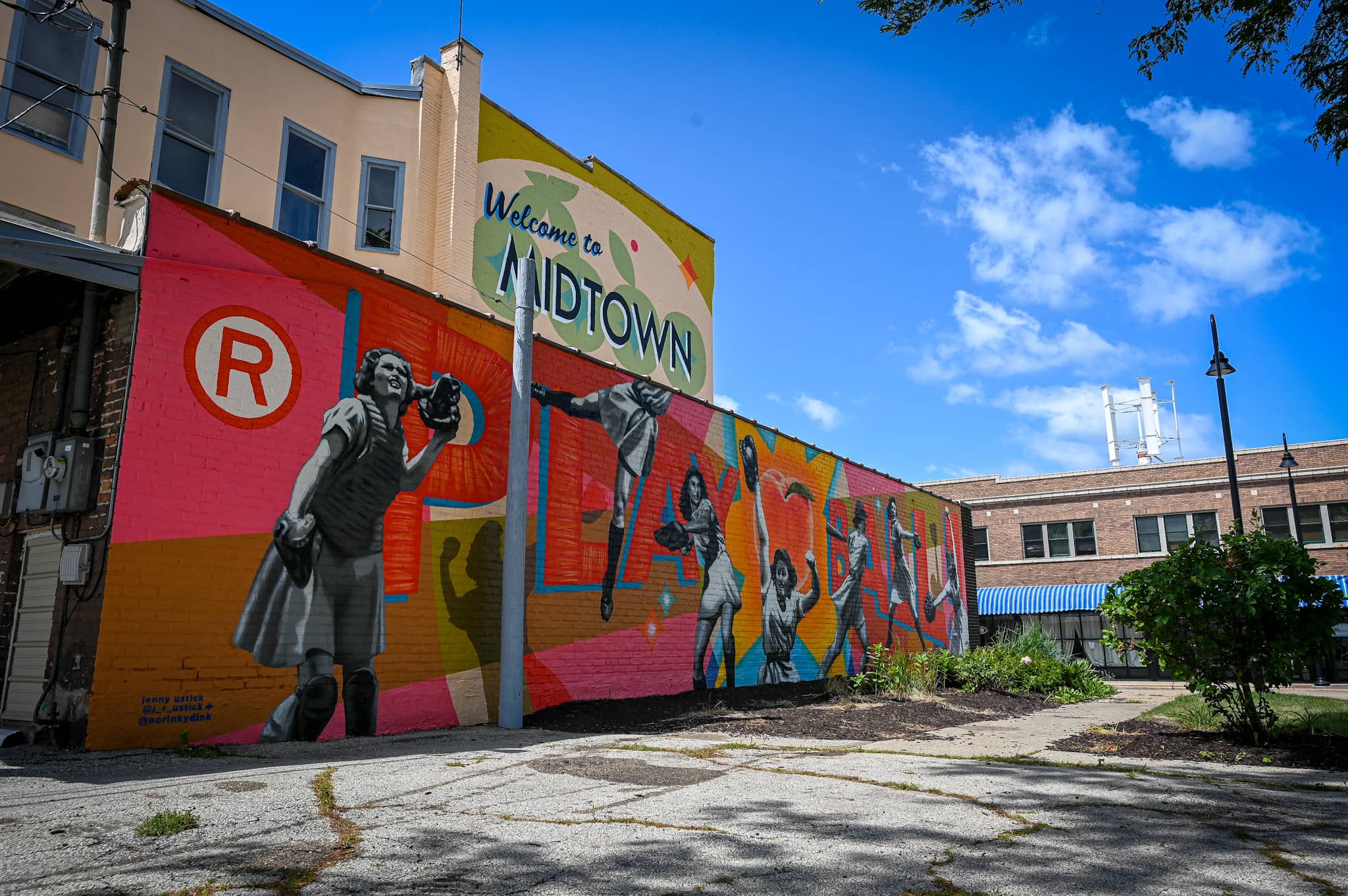 There are also shadows of two Black players who were kept out of the All-American Girls Professional Baseball League because of their race. Those images pay tribute to Toni Stone and Mamie Johnson, who went on to be two of three women to play in the previously all-male Negro league.
The Ohio-based artists are also responsible for an 815-themed mural at 815 E. State St. this year. Previously, they painted World War II pilot Libby Gardner near State and Water streets downtown in 2019. They also made a depiction of Mila Rose, a young girl whose family has deep roots in south Rockford, at La Chiquita, 1108 S. Main St., in 2021.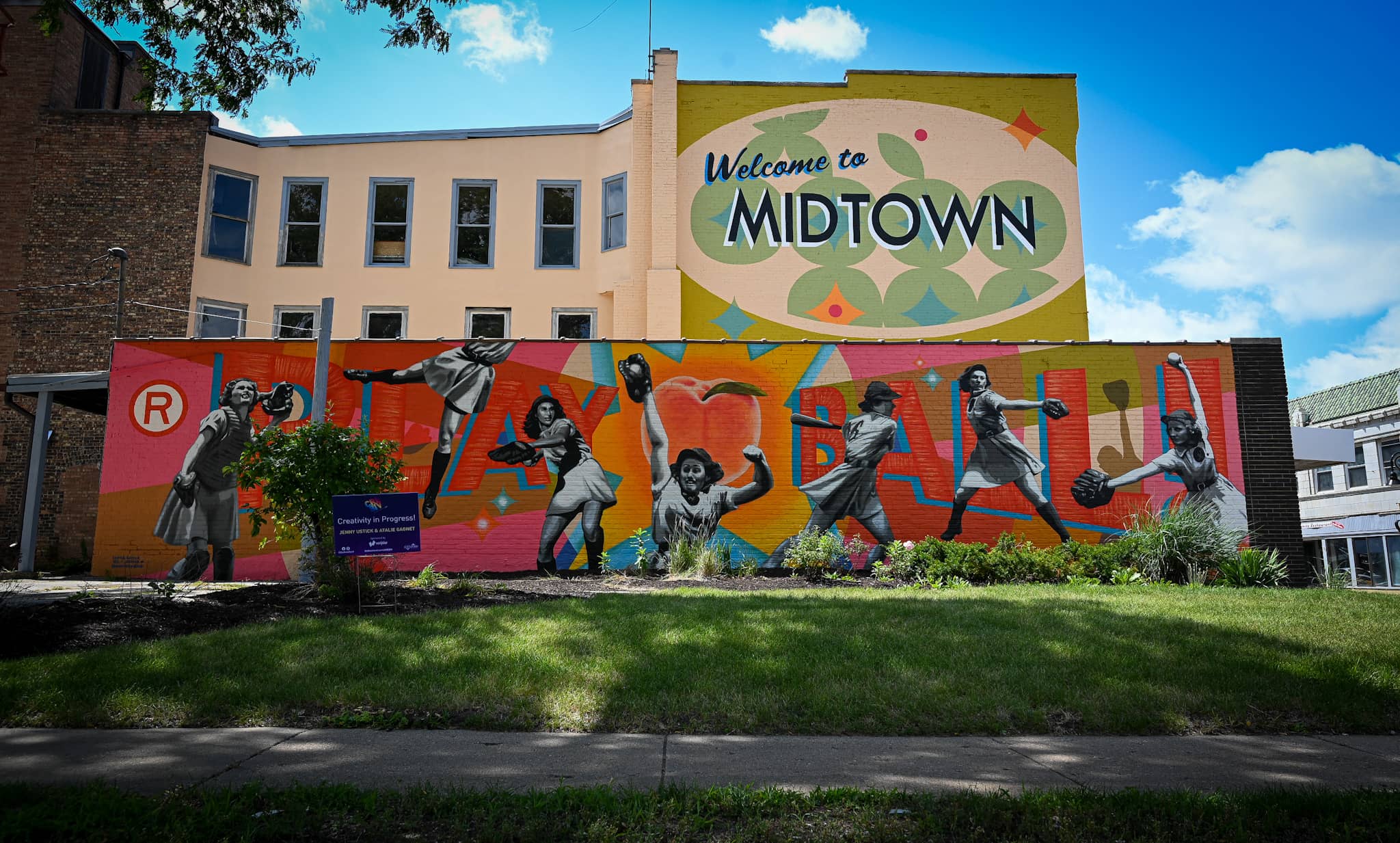 The Peaches mural is one of a dozen being painted this summer as part of the CRE8IV: transformational Art initiative led by the Rockford Area Convention & Visitors Bureau.
The Peaches mural was sponsored by William Charles Construction Co., the Kjellstrom Family Foundation and Amazon, which will release the new "A League of Their Own" series on Aug. 12.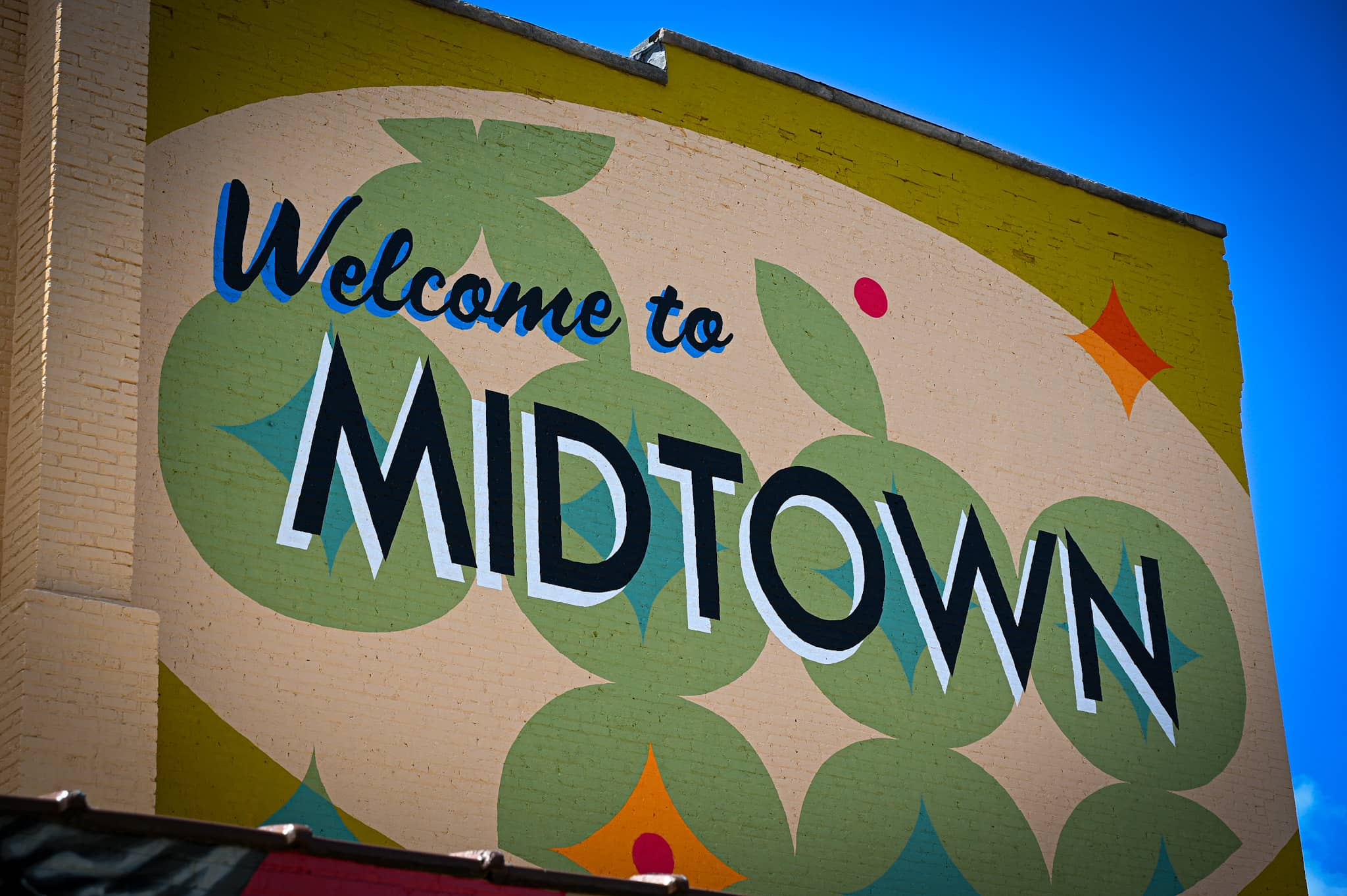 ---
This article is by Kevin Haas. Email him at khaas@rockrivercurrent.com or follow him on Twitter at @KevinMHaas or Instagram @thekevinhaas.