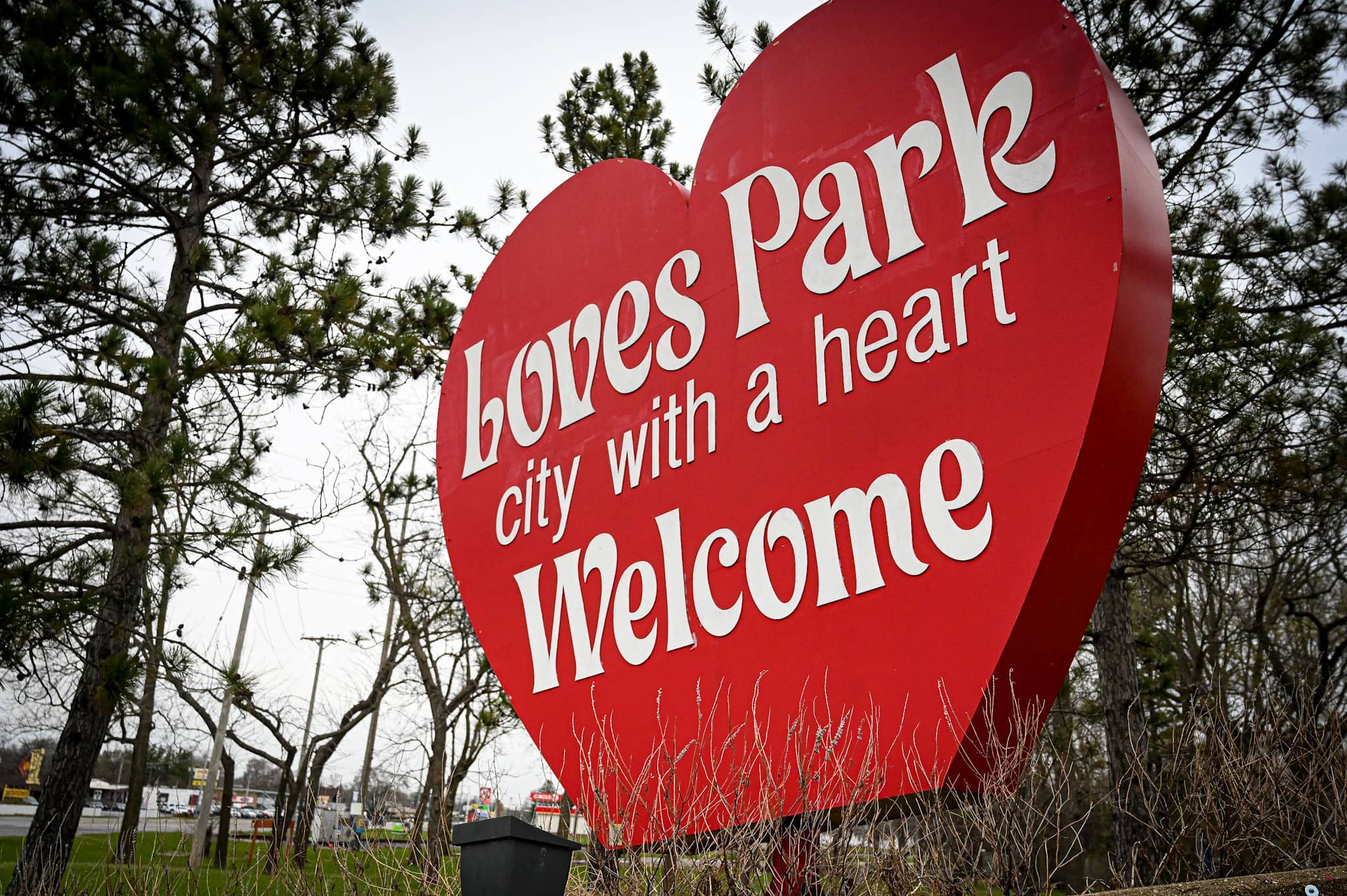 LOVES PARK — The city is throwing itself a birthday party this weekend with music, fireworks, food trucks and more entertainment.
The Loves Park 75th Birthday Bash is slated for noon to 10:30 p.m. at the Loves Park festival grounds, 100 Heart Blvd. That's where the Young At Heart Festival, which ran for nearly five decades, was held for years before the event was stopped after the 2018 event.
"The staff has talked about trying to put something on for the last couple of years to take (the) place of the Young at Heart, (which) is no longer happening," Loves Park Mayor Greg Jury said on This Week in the Stateline.
The city's actual anniversary is April 30. That is the date in 1947 when a referendum passed by a 808 to 513 vote to give Illinois a new city of 4,505 people overnight, according to "History of Loves Park, Illinois" by Craig C. Campbell. Loves Park now has roughly 24,000 residents.
However, the city decided to celebrate in July to take advantage of what it hopes will be better weather. The event happens rain or shine.
"Rain or shine. It's not going to rain, we know that. It's going to be a beautiful day," Jury said, joking with host Steve Summers on the show. "You don't need your umbrella, Steve. We'll have a good time."
---
Celebrating 75 years of Loves Park
What: A free community celebration of the city's 75th anniversary will include live music, food trucks, a car show and fireworks.
When: noon to 10:30 p.m. Saturday, July 30
Where: 100 Heart Blvd., Loves Park (Next to City Hall, where the Young at Heart Festival is typically held)
Band schedule: 2 p.m. to 3:30 p.m. Bill and Jim's Excellent Acoustic Adventure; 4 p.m. to 5:30 p.m. Rosey and The Rivets; 6 p.m. to 7:30 p.m. Sensations; 8 p.m. to 9:30 p.m. Kashmir
Food trucks: Thai Jasmine, Cluck Stops Here, Mario's Tacos, Uzo Street Kitchen, 15th & Chris, Little Nick's BBQ and more
Fireworks: A 20-minute fireworks show will begin at 9:40 p.m.
Car show: noon to 4 p.m.
---