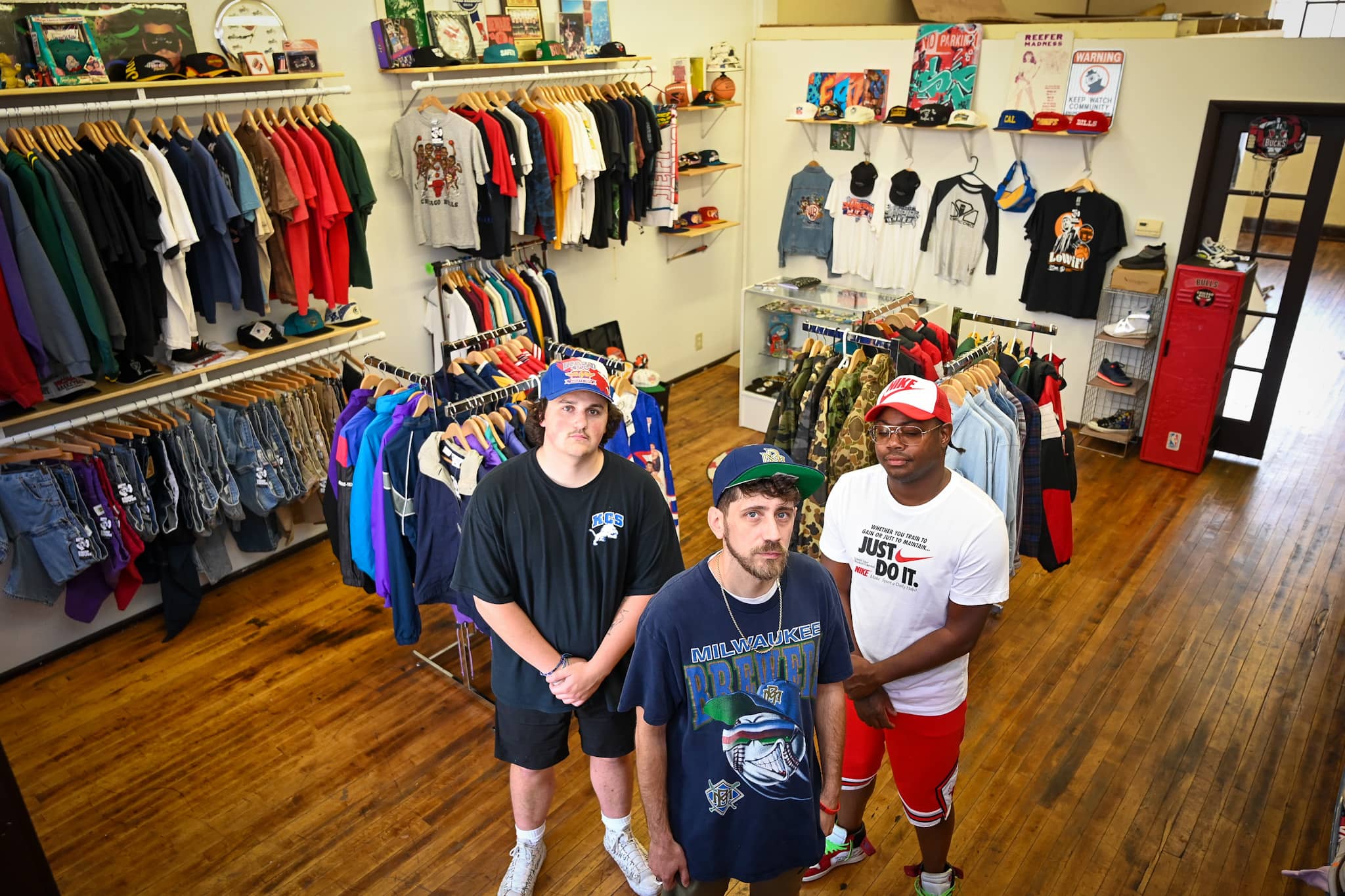 ROCKFORD — Dana Reeder wants to bring his love for hip-hop to Midtown with a new store that salutes the culture while keeping you well-dressed.
Swap House 815, at 1019 Fifth Ave. next to Ernie's Midtown Pub, offers an array of streetwear, hip-hop memorabilia and more rare items curated by Reeder.
He wants Swap House to be more than a clothing shop. The rapper-turned-entrepreneur envisions a hub for hip-hop lovers and creatives in the area that will host open-mic freestyles, showcases for artists and more. The store is an eclectic gallery of posters, clothing, sneakers, caps, and more streetwear fashion.
"What he brings is not only his unique approach to vintage and art, but it's genuine," said Rockford DJ and breakdancer Vic Rivera, aka Vic Monsta. "Dana lived and championed all of those pinnacle eras in pop culture and fashion. He not only loves what he's doing and selling, but he has a real passion for it."
Reeder, 45, has been heavily involved in hip-hop music since he was a student at Lincoln and West middle schools. On stage he goes by the name Dana Coppafeel, and he's collaborated with best-selling artists like G-Eazy and opened for Odd Future.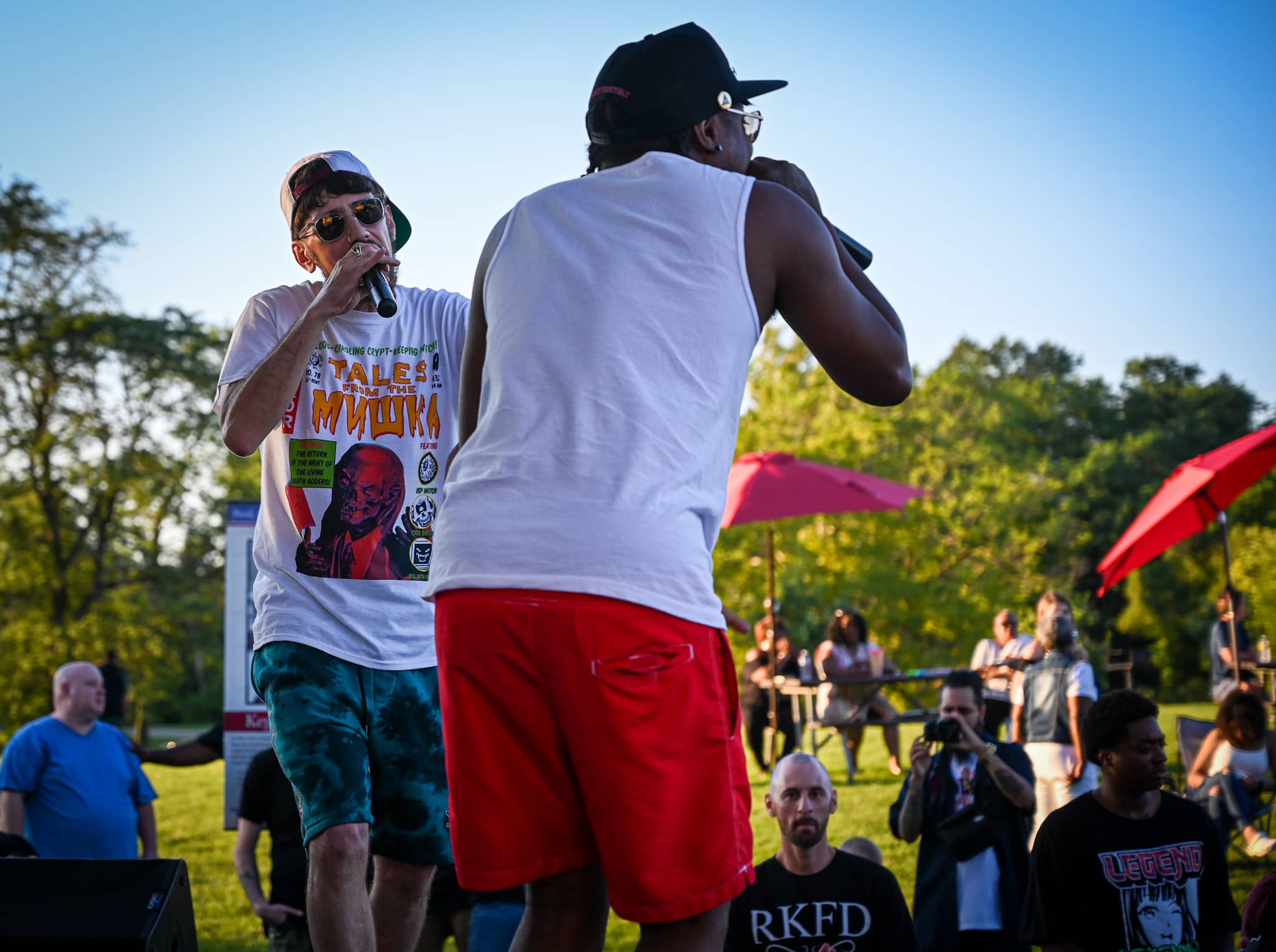 Reeder is originally from Rockford but moved in October 1990 to Milwaukee, where he quickly embraced the hip-hop scene.
He attended Milwaukee High School of the Arts and found his passion for hip-hop music and culture. This also piqued his interest in fashion and streetwear.
"Fashion was always a really big part of that," Reeder said. "I was a '90s kid, I graduated in '95. That culture, that type of thing, has always been huge with me."
Following high school, Reeder attended Madison Area Technical College and received two associate's degrees in music recording technology and digital art animation.
He later began to make his own hip-hop music, touring with Vans Warped Tour and collaborating with several big-name artists.
Now, Reeder lives outside Milwaukee with his long-term girlfriend, Andrea Dotzauer, and his two children, Mari and Math.
Opening Swap House 815 wasn't always his plan, but Reeder and Dotzauer, who is the lead designer of the children's brand The Mini Classy, had a large collection of pieces and Rockford seemed to be the perfect fit.
"It just kind of organically happened where Rockford made sense for us to do this and give us a place to partner up and house our collection," Reeder said. "It's more than fashion for me, it's more like music, hip-hop culture, the thing that I grew up around."
Swap House 815 has an emphasis on hip-hop culture, and Reeder wants the store to help reduce the stigma around the genre in the city, as hip-hop culture has been unfairly stereotyped since its origin in marginalized communities.
"At the end of the day, people are just looking for a place to have their voice," Reeder said. "It's more than just, 'Hey I have these clothes I'm trying to sell you.'"
Reeder felt like a store that celebrates hip-hop was something Rockford could benefit from after seeing how the culture is widely embraced in Milwaukee.
"I think a place like Rockford is really in need of different perspectives," Reeder said. "I want to be able to say, 'Hey there's safety in these things. There's safety in these types of art forms.'"
While Reeder owns the store, he has help from business associates Michael Campbell and Tyler Richards.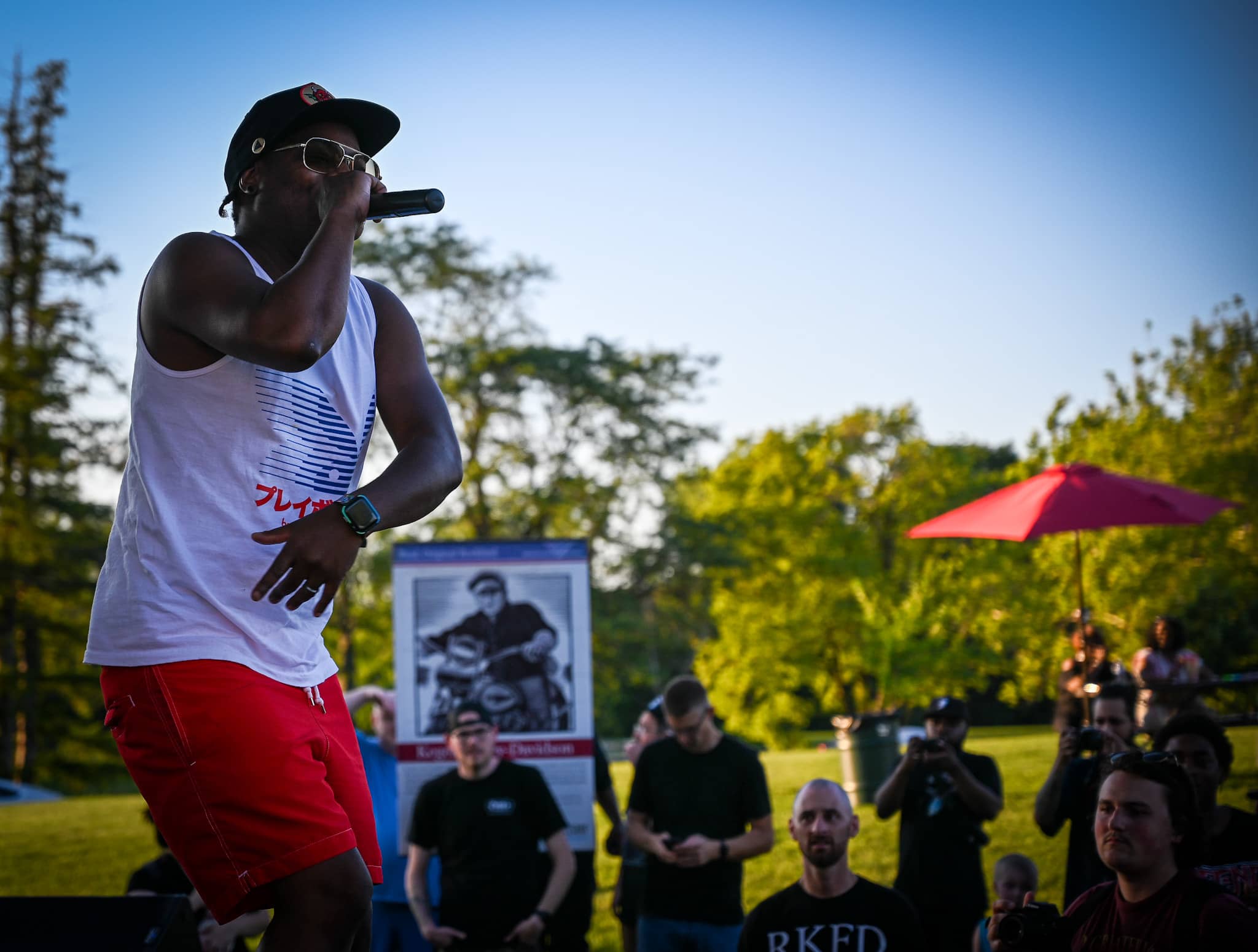 Often times you can also see Dotzauer with Math, 12, and Mari, 14, in the store, visiting and helping out whenever they can.
"It's really a family business," Reeder said. "They both are into collecting and working in the store, seeing the inner workings. It's really cool."
Campbell's children often visit too, making Swap House a collective family effort from everyone involved.
While the store has held soft-launch openings, Reeder is still finalizing store hours and plans to host an official grand-opening at a later date.
More information
For additional information on Swamp House 815, visit their Instagram page here.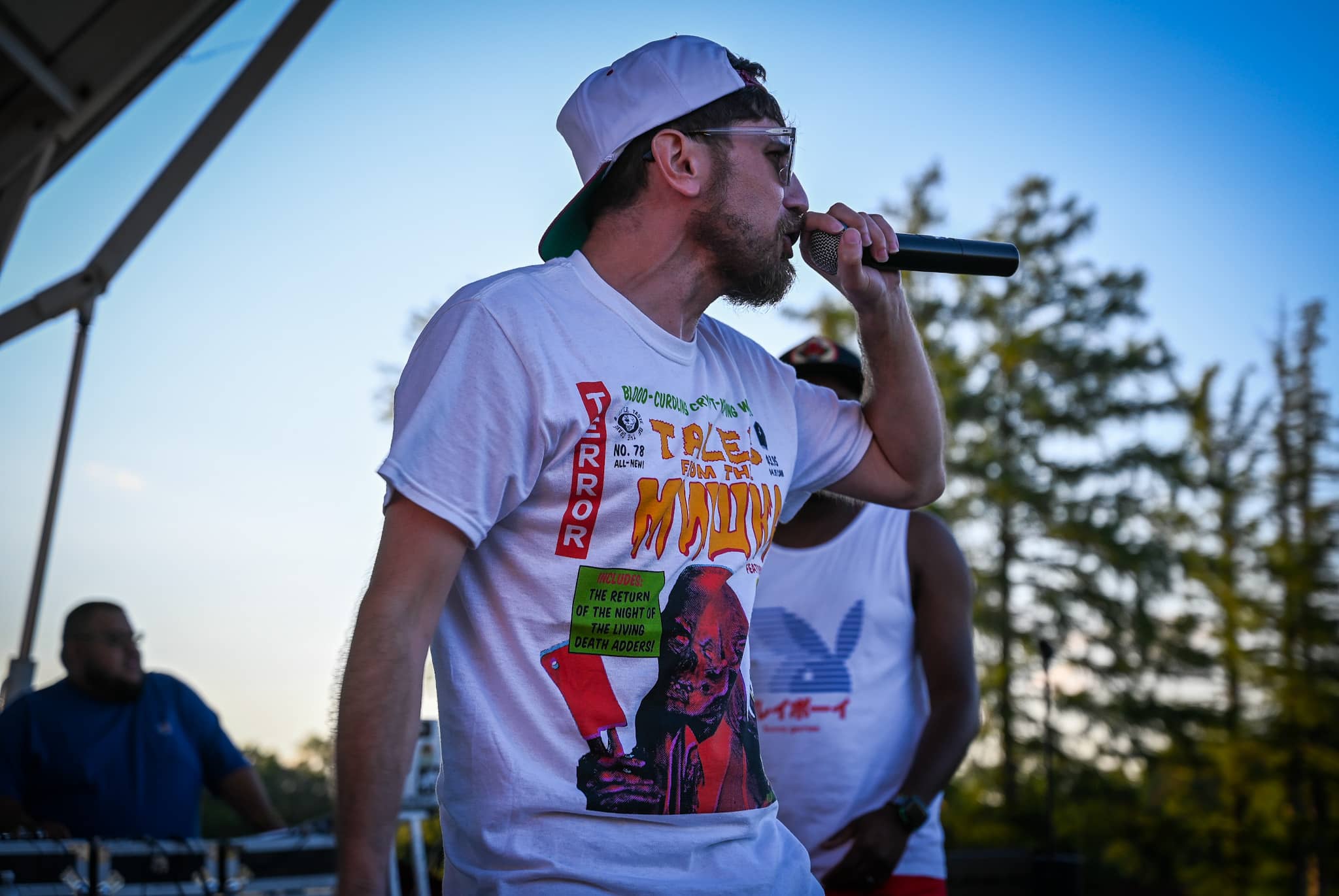 ---
This article is by Mary Sisk. Email her at msisk@rockrivercurrent.com or follow her on Instagram at @maryrrcurrent