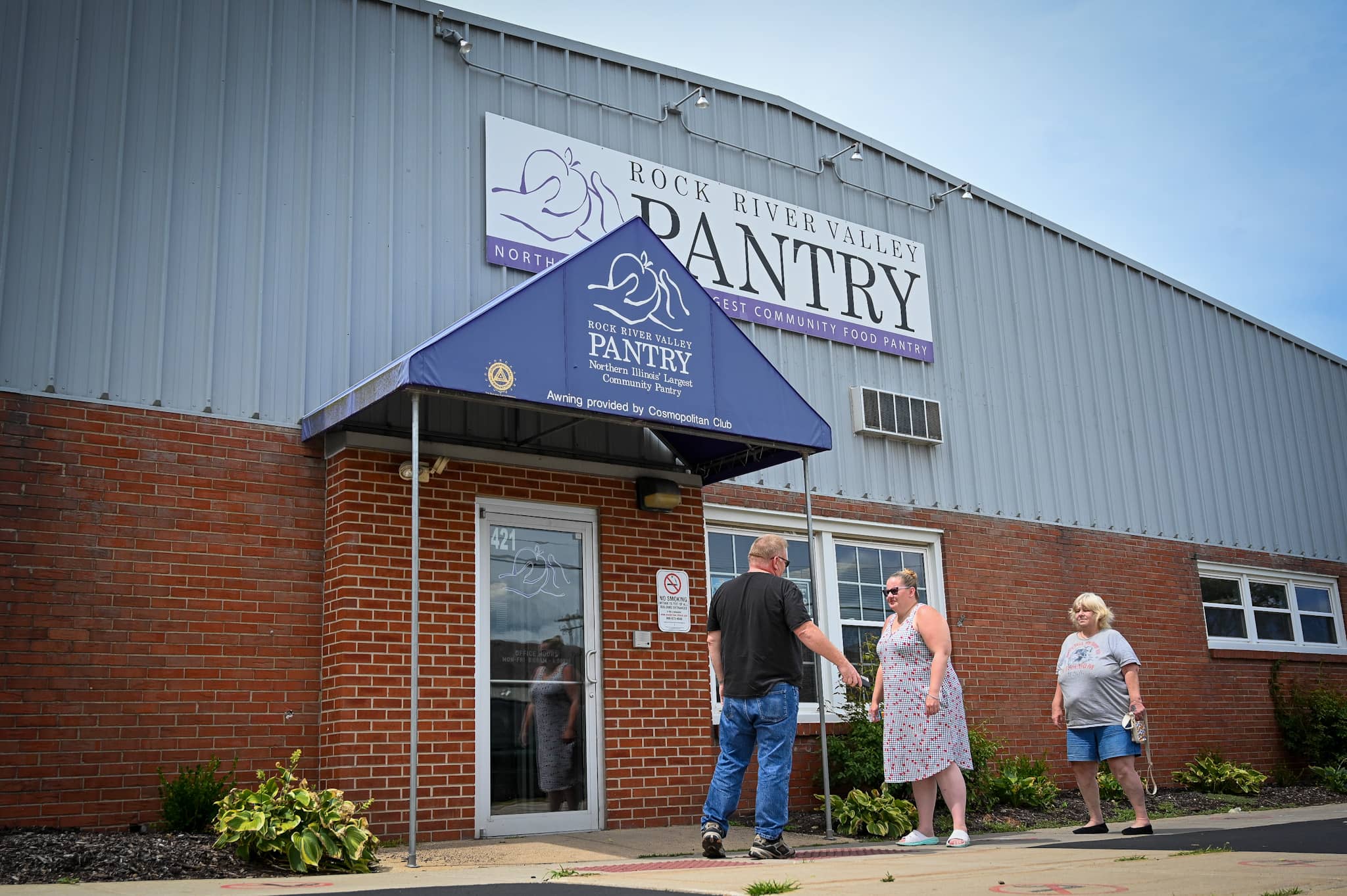 ROCKFORD — Food pantries here have seen an influx of need this year, a sign of the effect of rising costs for food, rent and other necessities.
The nine pantries that make up the Greater Rockford Food Pantry Coalition are serving an average of more than 4,200 people a month this fiscal year. That's up 68% from the roughly 2,500 clients per month a year ago.
"The need is ever-increasing right now. We're getting an awful lot of brand-new, first-time ever to a pantry clients," Leslie Varisco, president of the Greater Rockford Pantry Coalition, said on This Week in the Stateline. "That really tells us something."
New-to-a-pantry households are up 22% between the nine pantries in the coalition, according to Varisco. There has also been a 30% increase in families with children.
The biggest spike in June came in clients who are age 65 and older, which is up by 34%.
"People that live on fixed incomes, they've worked their whole lives, they should never have to come to a food pantry, but they do," Varisco said.
The annual inflation rate in the U.S. hit 9.1% in June, the highest it's been since November 1981. Food costs are up more than 10%, the most since February 1981, and food-at-home prices are up more than 12%, the most since April 1979, according to the federal Bureau of Labor Statistics.
Fuel and energy prices have also skyrocketed, and prices for shelter increased 5.6%, the most since February 1991, according to federal data. A report from Realtor.com shows rents nationwide are up more than 17%, making the target standard of spending no more than 30% of your income on shelter unachievable for some.
"A lot of these folks their rents are over 50% of their income," Varisco said.
The unemployment rate in the Rockford metropolitan area was 8.3% in May, which is higher than the statewide rate of 4.5%. Across the U.S., unemployment is at a nearly 50-year low of 3.6%.
"I know that wages have risen, however they're not staying up with the inflation rate," Varisco said.
Varisco said members of the pantry coalition rely on the community as their sole source of support for donations, and more help is needed as the charitable groups handle the surge in need.
"We get people who come in with tears in their eyes, but I'll tell you what, they walk out with a smile on their face because everyone is treated with respect and dignity," she said. "It could be someone that lives right next door to you, or one of your kids' school friends. You just don't know."
How to help
You can donate to the Greater Rockford Pantry Coalition, which supports nine area pantries, by going HERE. If you need help from a local pantry, you can contact the coalition HERE.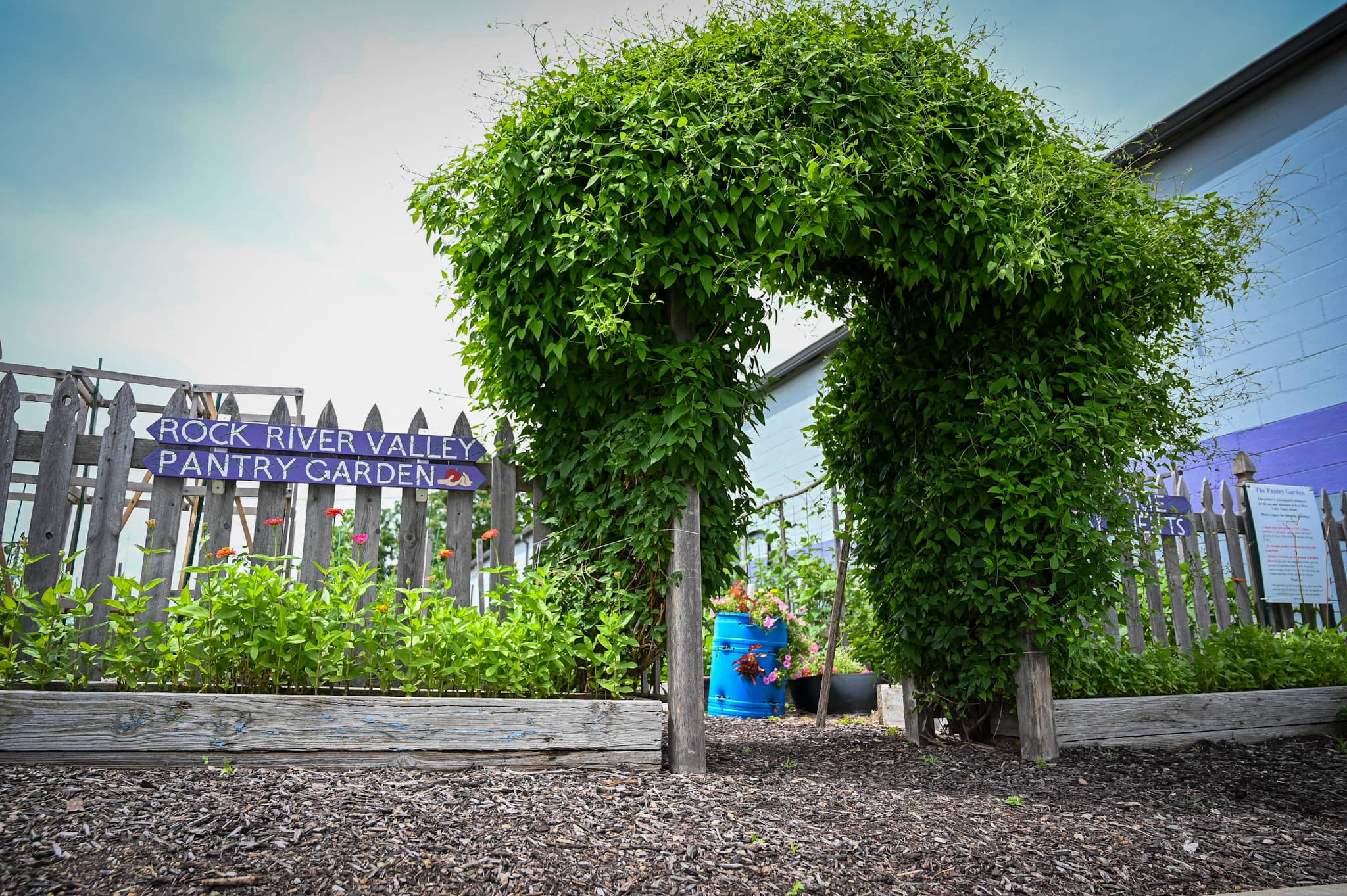 ---
This article is based on an interview with Steve Summers with additional reporting by Kevin Haas. You can reach Kevin Haas at khaas@rockrivercurrent.com or follow him on Twitter at @KevinMHaas or Instagram @thekevinhaas.