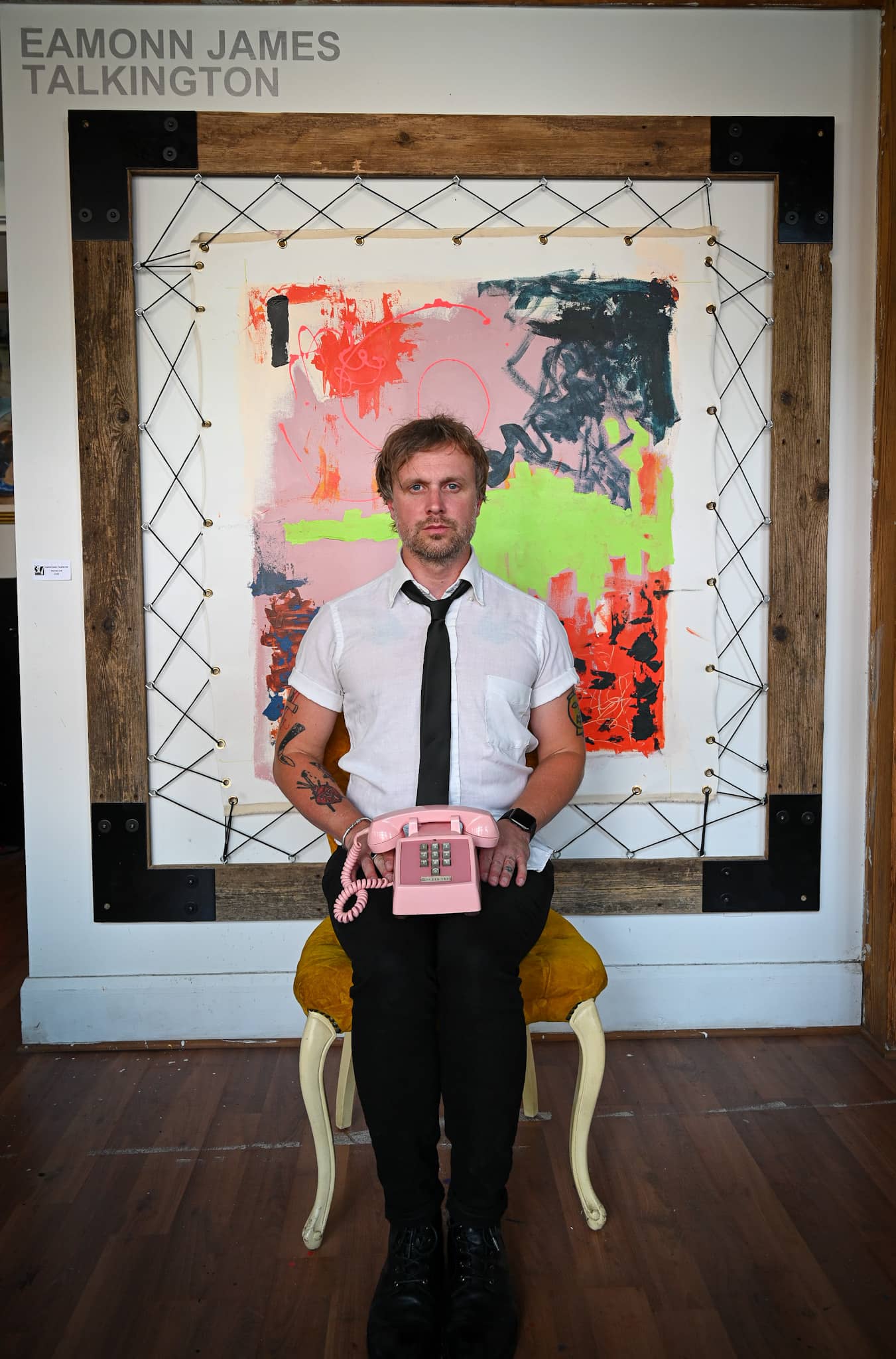 ROCKFORD — Eamonn James Talkington found solace in confronting his wrongdoings in his path to sobriety and recovery from substance abuse.
Now, the Rockford-born artist is allowing others to anonymously confess as part of his new solo show coming to downtown.
Talkington's exhibit, called In Confidence, draws from his experiences growing up in the Protestant church and his recovery from drug use. In preparing for the debut this weekend, he has opened a confession line to incorporate in his show and provide catharsis for callers.
"It seems evident to me that in our society, there isn't really a place for confession," Talkington, 40, said. "I think that the only way to properly alleviate ourselves from some of our past wrongdoings, or even some of the stuff we continue to go through, is confession."
Talkington's show opens Friday at 317 Art Collective, at 317 Market St. in downtown.
The exhibit will incorporate old-school telephones that allow you to pick up the receiver and hear recorded confessions. Other installations include a pair of two-way phones so two visitors can speak to each other in separate areas of the studio, "soul-exposing" tin-type photography portraits by Folk Goblin Tin-Types and more.
Talkington was born in Rockford, but moved around the Chicagoland area for years before returning in 2018. Now he has worked as a resident artist at 317 Art Collective since September 2019.
He has been sober for more than four years, and some of his inspiration for the show came from a reflection exercise he learned in recovery.
The exercise involved writing down wrongdoings, character flaws and other failures he wanted to let go of. Recently, Talkington created a painting similar to that exercise, where he confessed to acts that were weighing on him, then redacted the confession with pink paint.
"I felt like I needed a way to get those things off my chest without necessarily telling anyone," Talkington said. "In doing that I felt a certain level of relief and I thought, what if I can offer this to other people and how would I do that."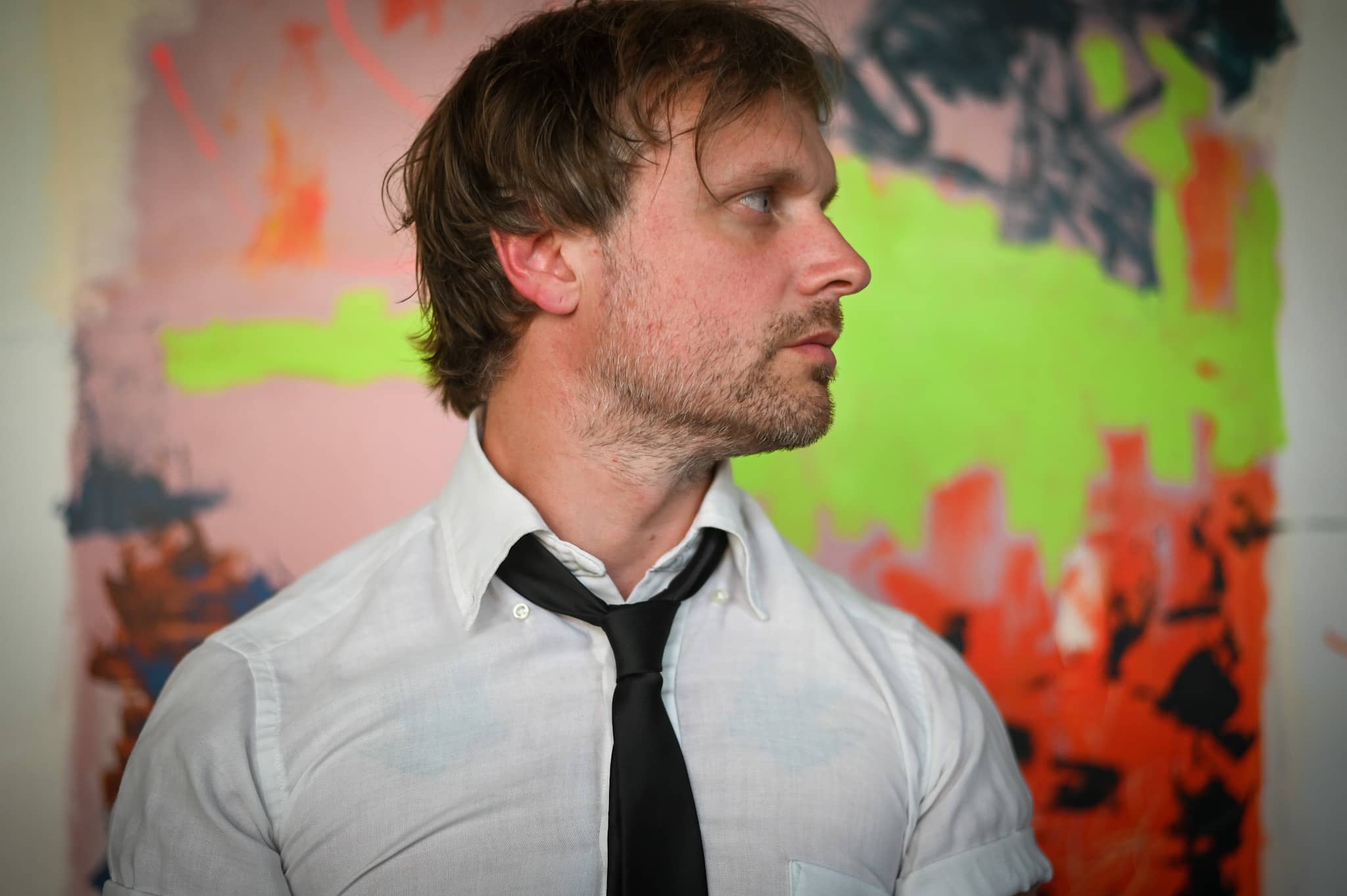 Talkington decided to publicly test this exercise by creating a confession chamber installation featured in the 2022 Arts Happening Downtown, where guests could write their confessions on the wall.
He found the response from people to be highly emotional, with a sense of relief and peace after exiting the installation.
"I found that it was very cathartic for a lot of people," Talkington said. "Some of the stuff that was written was so real and some of it was very dark."
Talkington will hide any identifying details from the confessions he receives to protect people's privacy and provide anonymity. Voices will be distorted or voice actors will be used.
"It's important for me to protect people's anonymity; anonymity is like the core of this whole thing," Talkington said. "I'm trying to, kind of, have a multi-faceted interactive element here, not just my own paintings."
To use the confession line to be part of the show or to unburden yourself, call 815-310-0747. The line will be available for use indefinitely, making it a new resource Talkington is offering to those who could benefit from it.
He also takes inspiration from his experiences growing up in a religious denomination where confession wasn't entirely private.
"I grew up in the church, it became very clear, pretty quick, that what you tell a pastor isn't necessarily just between you two," Talkington said.
Talkington's paintings will also be featured in the show, including his redacted confession painting.
"I want people to see that a lot of the stuff that they're carrying around with themselves are things that a lot of people deal with," Talkington said. "It's my hope through seeing they're not alone, through letting it out, hopefully in the confession chamber or through one of the confession lines, that they're able to let it go and move forward."
The show's opening is 5-11 p.m. on Friday, Aug. 5 and will run through September. After opening night, the show is available for viewing by appointments and on Friday nights.
Know before you go | In Confidence opening night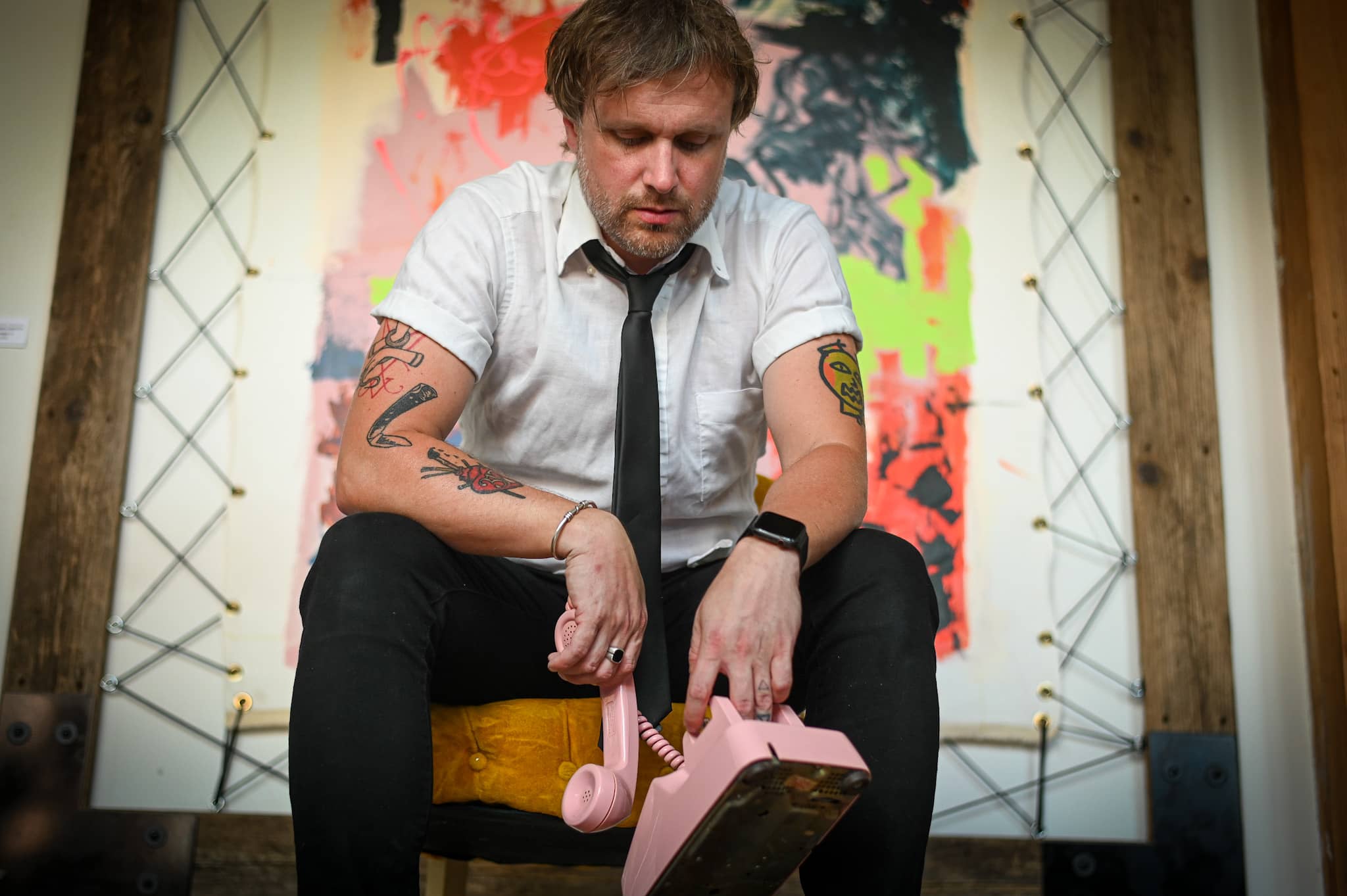 Where: 317 Art Collective, 317 Market St., Rockford
When: 5-11 p.m., Friday, Aug. 5
More information: For additional information reach out to Talkington on his Instagram here or visit 317artcollective.com
Confession line: 815-310-0747 or visit online here to submit
---
This article is by Mary Sisk. Email her at msisk@rockrivercurrent.com or follow her on Instagram at @maryrrcurrent