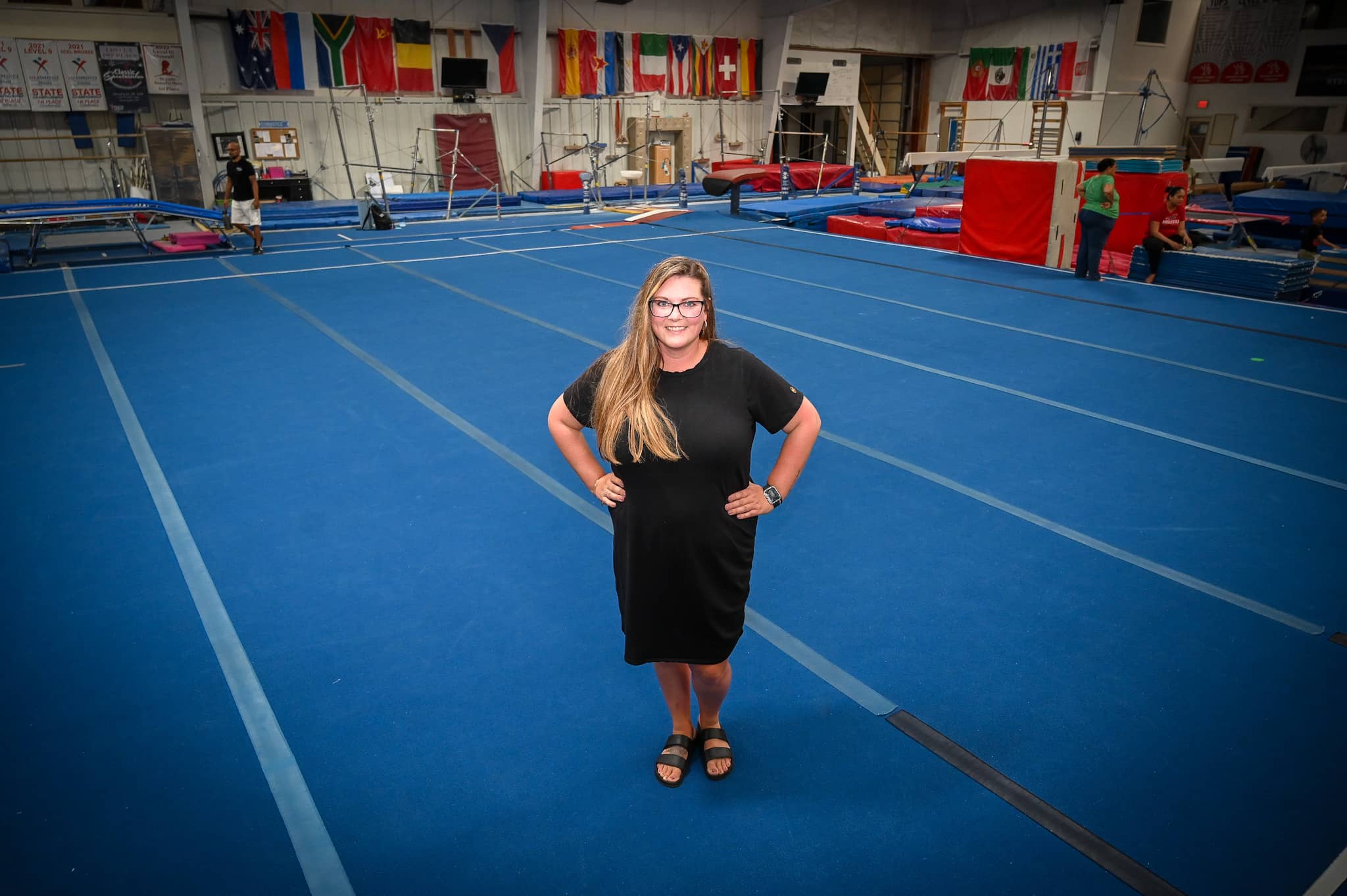 ROCKFORD — Katelynn Landis initially saw her first job at Gymnastic Academy of Rockford as a summer stop on her route to become a teacher.
Now, four years later, she's taken the helm of the organization and will be in charge of carrying on its legacy of producing champion gymnasts.
She's both honored to receive the opportunity and ready for the challenge.
"Just seeing how much pride and joy, and what you hear from the community about this place, is really what gives me that motivation to continue," said Landis, who aims to increase the number of people GAR can serve while adding programs for athletes with special needs.
The 30-year-old former GAR student took over the company June 30 from longtime owner Lori Aamodt, who had run the organization with her husband, Jim, until his death in May 2021.
Landis, along with friends, family members and Gymnastic Academy of Rockford participants, marked the change in ownership Friday with a ribbon-cutting ceremony at its facility on Spring Brook Road to celebrate the new chapter in GAR's 45-year history.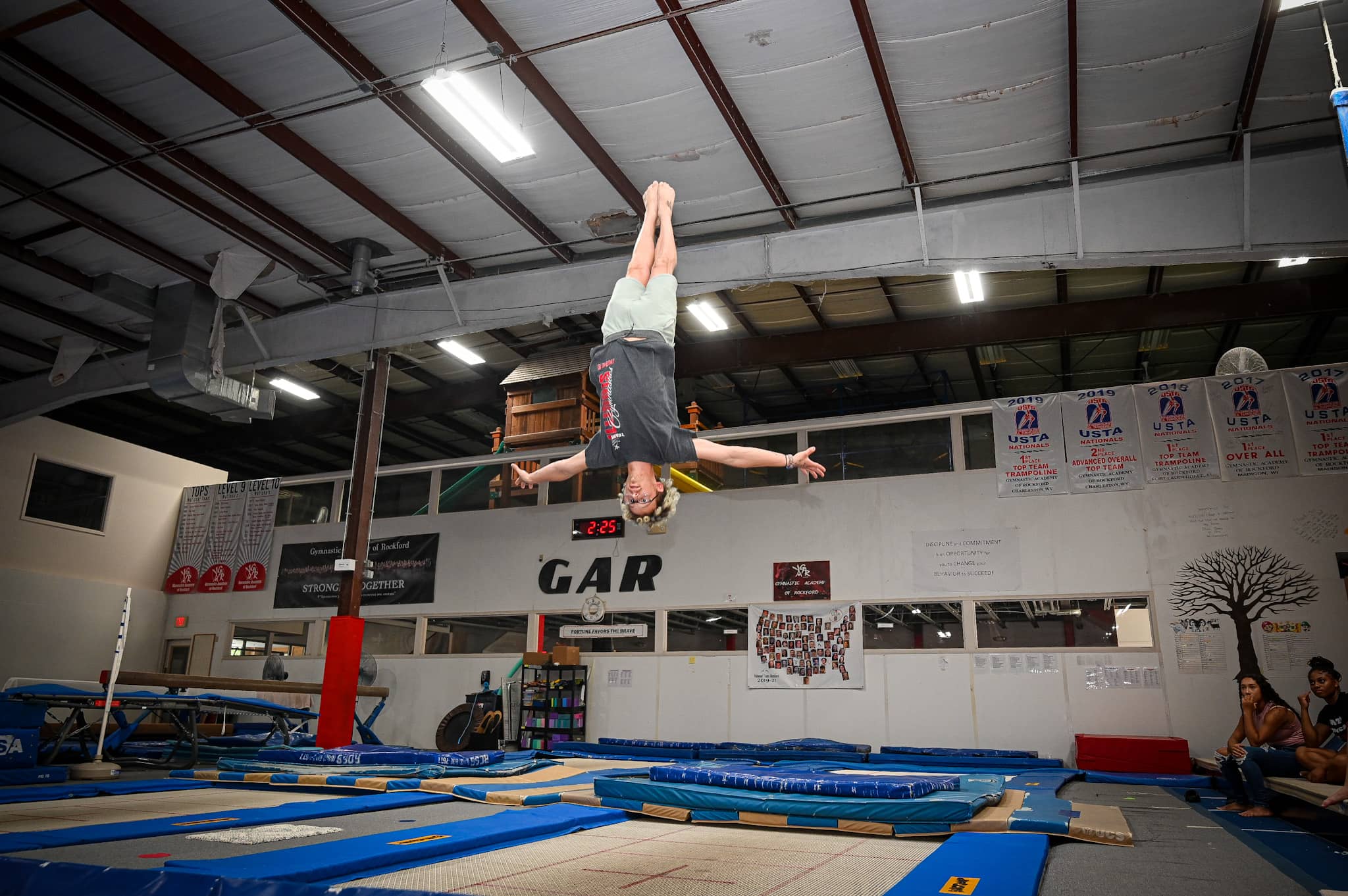 Landis started working for GAR in 2019 as a camp director, and took a role as office manager and later general manager when the company had roles to fill. The Aamodts had considered retirement, and after Jim's death Lori decided to sell, Landis said.
Lori and Jim Aamodt were both highly decorated coaches. Before his death, Jim coached 18 world tumbling champions, more than 500 national champions and more than 2,000 state and local champions, according to his obituary.
Lori Aamodt believed that Landis could carry on the legacy.
"It's an honor. It's crazy to think somebody sees that much in me. I believe in myself, but to the potential that they believe in me is amazing," Landis said. "I'm really excited to see what I'm able to do here for GAR and the community."
Landis has almost immediately turned her focus to growth. On Sunday, construction will begin to knock down a wall inside 6630 Spring Brook Road to open up more space for classes. There are roughly 1,100 enrolled now, Landis said.
"Our classes have hit capacity, and we don't have room to take kids," she said.
Although she's veered from her career path toward teaching, Landis plans to put her education background to use. She earned a degree in elementary and special education from Western Governors University in Salt Lake City Utah, and envisions using that background to develop programs for athletes with special needs.
"I think it's very important to be inclusive, and they deserve a place to feel themself and be included as well," she said.
Helping athletes with special needs is both personal and emotional for Landis, who watched her older step brother, Cody Dever, struggle to navigate school and every day life with autism.
"I think that's where it all comes from; it touches deeply," she said.
Landis' younger step brother, Brandon Dever, has been part of the national and elite trampoline and tumbling teams at GAR. She was also a former participant in classes starting around age 8, before she eventually navigated away from gymnastics and toward dance.
"I've been in-and-out of this gym my whole entire life," she said.
Now she's in again.
It's a comeback story that isn't rare at GAR. Landis said many athletes return to the gym years later, and that's a tradition she hopes will continue under her leadership.
"They can come back here and feel like they're home again," she said.
---
About Gymnastic Academy Rockford
Gymnastic Academy Rockford has three locations in the region and employees about 33 people.
GAR Rockford: 6630 Spring Brook Road, Rockford
GAR North: 11447 N. Second St., Roscoe
GAR South Trampoline Park: 1949 S. Bell School Road, Cherry Valley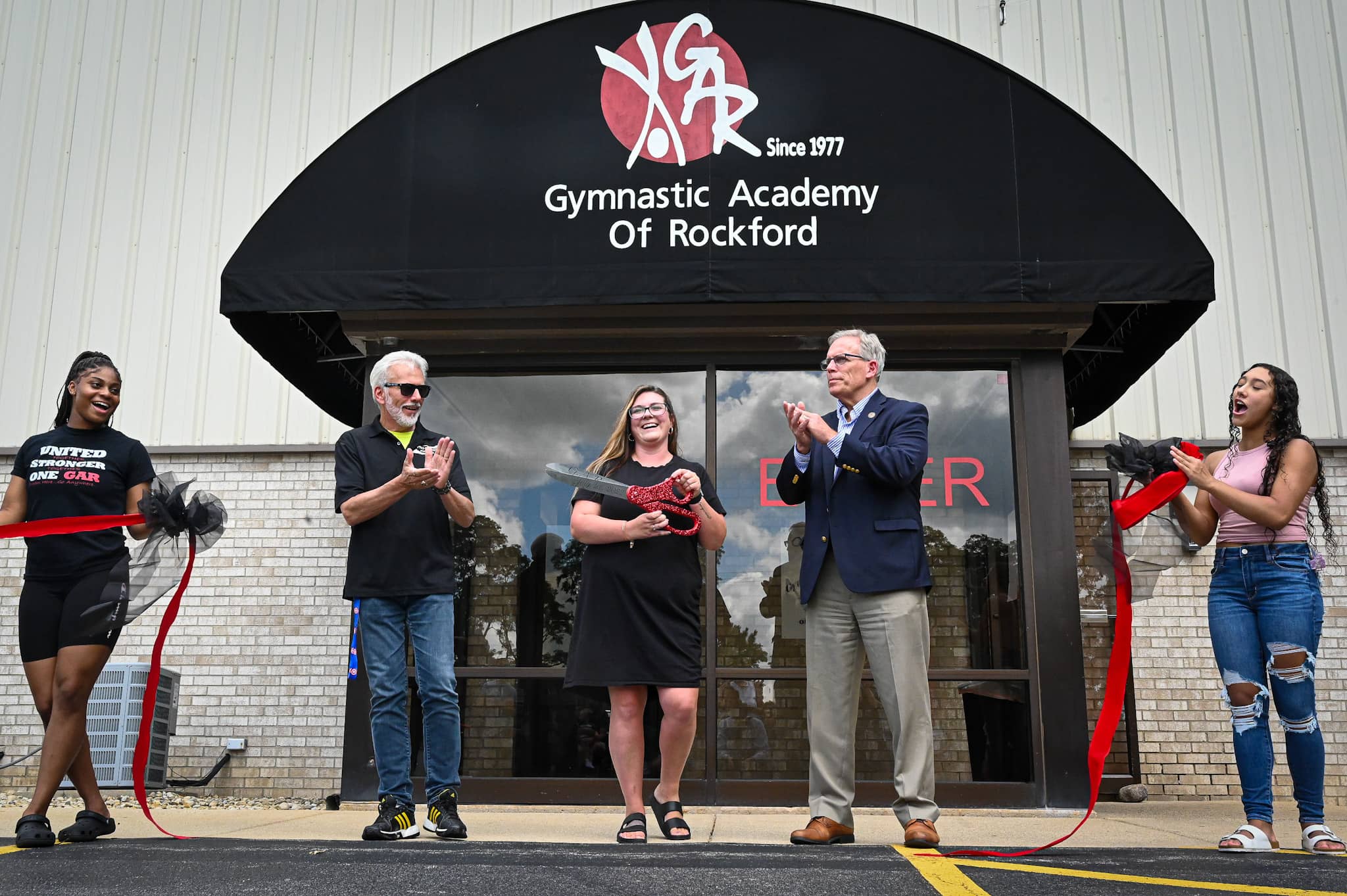 ---
This article is by Kevin Haas. Email him at khaas@rockrivercurrent.com or follow him on Twitter at @KevinMHaas or Instagram @thekevinhaas.