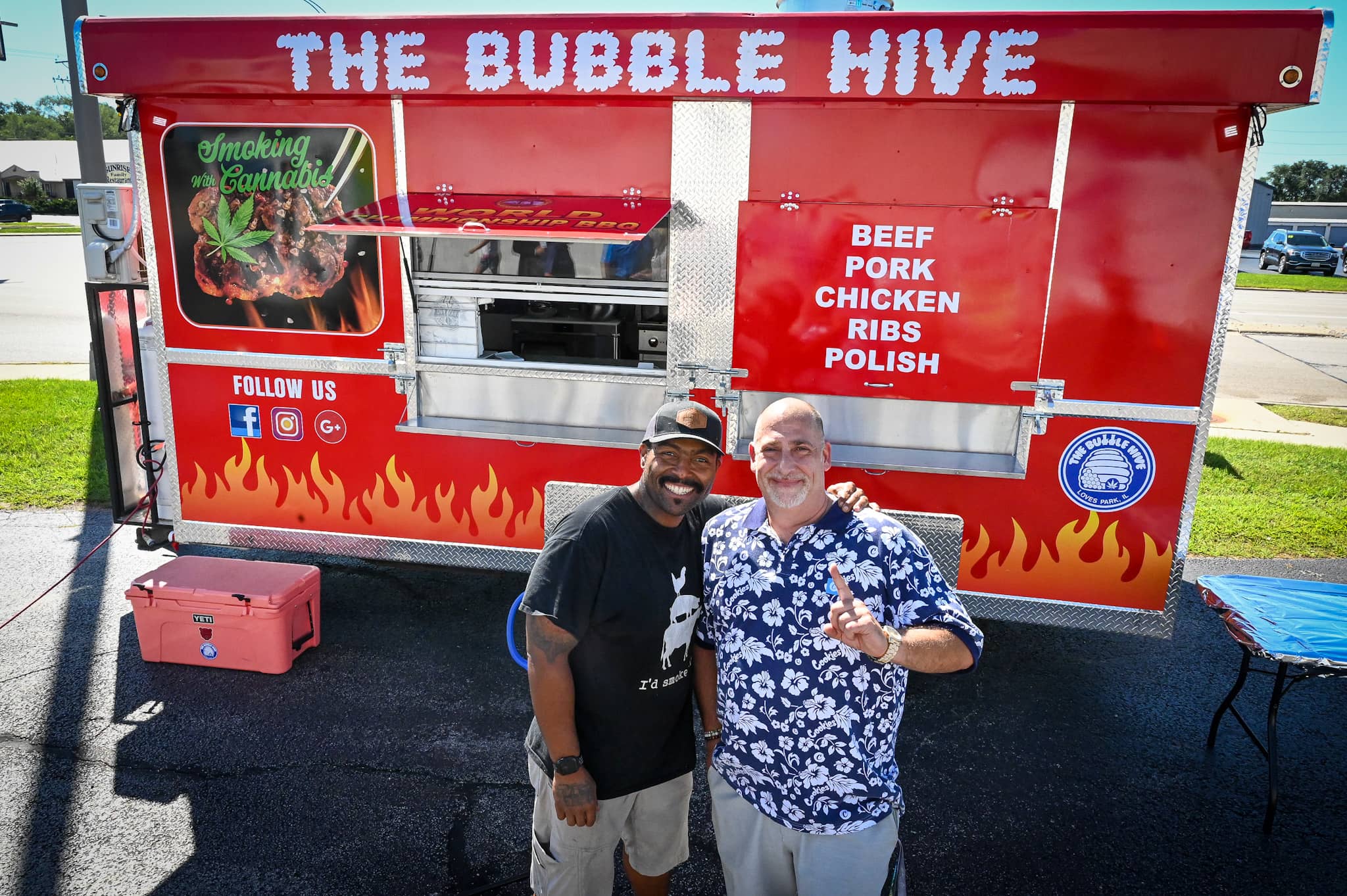 LOVES PARK — Little Nick's BBQ is bringing you food on the go with its new food truck, which is just one part of the growing business.
Its next goal is to expand into the historic Der Rathskeller property on the city's North End to bring you more options and more space to enjoy barbecue.
"If we are able to move to the Rathskeller we would be closing the Auburn Street location," said Thaddeus Denthriff II, owner and pitmaster of Little Nick's, which has its to-go location at 3118 Auburn St. "We'll just be moving down Auburn Street."
Rathskeller, 1132 Auburn St., closed in October after a short run under new ownership. Denthriff is hoping to close on a purchase of the property soon.
Meanwhile, he partnered with Todd Cedarleaf of The Bubble Hive, 7100 N. Alpine Road, to bring you easily accessible award-winning barbecue with delta-8 cannabis-infused menu options.
"We're super excited. For us this is just a life-long dream," Denthriff said. "Now to be able to be mobile with our establishment, it just gives us the ability to take world championship barbecue to more people."
The duo celebrated their grand opening on Wednesday with mayors Steve Johnson of Machesney Park and Greg Jury of Loves Park, Parks Chamber of Commerce board member Julie Atlenbernd, state Rep. Dave Vella and other dignitaries.
Denthriff is a fourth-generation pitmaster who learned the trade from his family and recently won three barbecue competitions. He won first place World Championship in beef, second place in vinegar barbecue sauce, and second place in whole hog at the Memphis in May World Championship Barbeque Cooking Contest. The pitmaster has also received attention for his delta-8 THC infused sauce at his Auburn Street location.
Denthriff and Cedarleaf thought of starting a food truck after working a busy event in the spring and seeing the demand.
"This is a great mix between the two businesses," Denthriff said.
While this is big news for barbecue, the duo is also excited about destigmatizing the cannabis business and the support they've received from the city of Loves Park.
"We're excited about the whole cannabis industry, in general, being finally not super frowned upon," Cedarleaf said. "It's a big deal that our community in Loves Park is open about it."
The new food truck will be at The Bubble Hive, 7100 N. Alpine Road, regularly and plans on releasing a schedule of their weekly whereabouts.
Officials from the city of Loves Park are also happy to introduce a new business to the area after many have suffered financial repercussions from the COVID-19 pandemic.
"As the mayor of Loves Park, I'm happy that they chose Loves Park to bring this food truck and its establishment," Jury said. "If we have good businesses in the city of Loves Park, the city of Loves Park is going to be in good shape."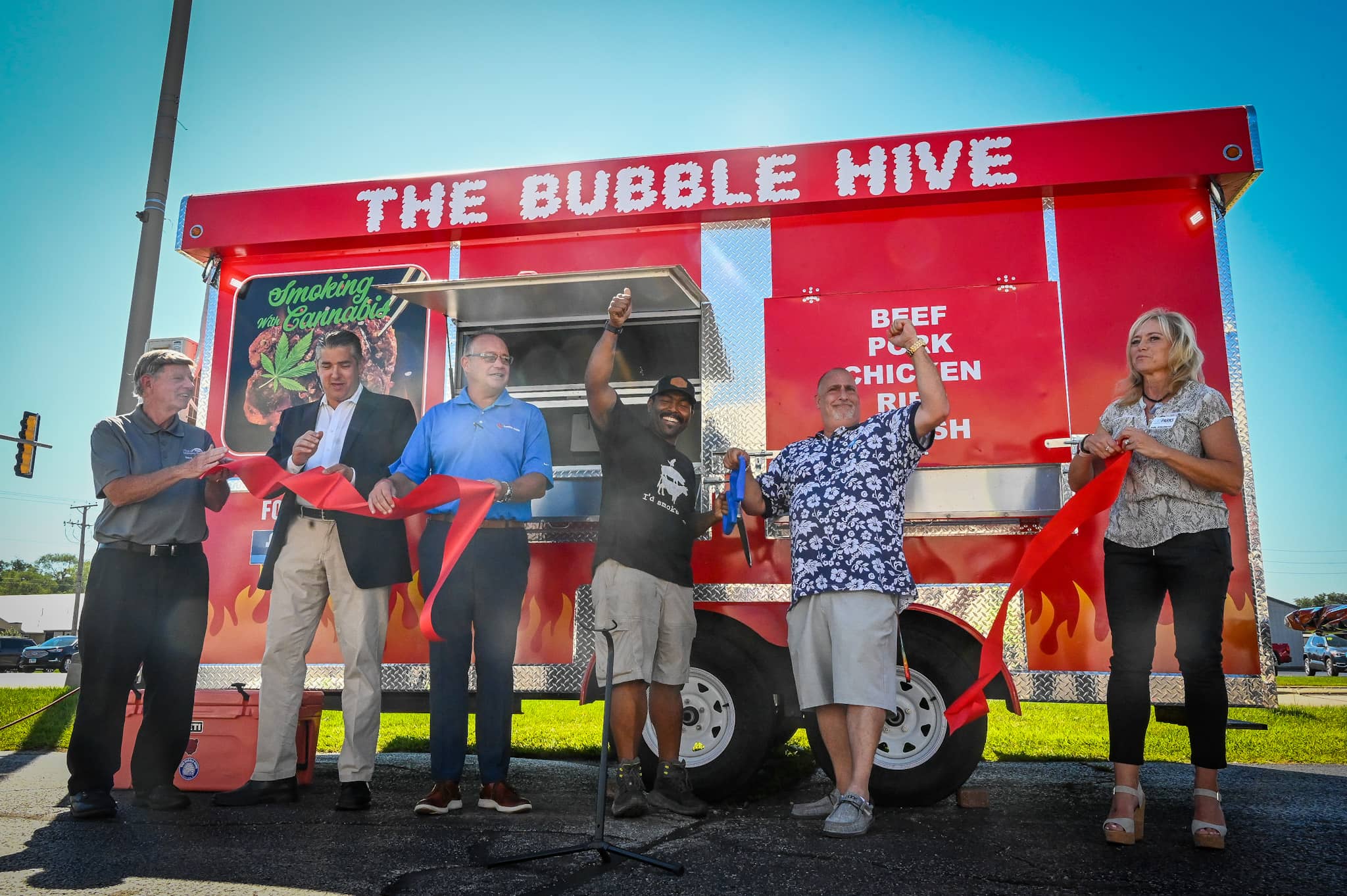 ---
This article is by Mary Sisk. Email her at msisk@rockrivercurrent.com or follow her on Instagram at @maryrrcurrent