ROCKFORD — Michael Ramos combines his passion for art and desserts in his at-home bakery, Cake One Five.
The home-based business was established this year to give your parties the perfect cake with any custom design. Now, Ramos has turned his side-hustle into his full-time career.
"Cake decorating is so much fun because people are excited for parties. They're excited for cakes," Ramos said. "It's really enjoyable to work with new people."
He previously worked at Goodwill Industries of Northern Illinois when he wasn't baking, but last week he transitioned to full time designing and decorating immaculate desserts for both people and pets.
The 39-year-old Rockford native is part of a growing number of bakers building their businesses at home after a change in state law opened up the option to sell directly from home at the start of the year.
You can find Ramos' business making frequent appearances at Pasqua Mercato, or stop by Bark on Mulford, 2002 S. Mulford Road, to pick up one of his desserts for dogs.
His business was also featured at the Bark in the Park event hosted by state Rep. Dave Vella earlier this month. Other customers place their orders through his website, cakeonefive.com, or Facebook page.
Ramos credits his aptitude for baking to his involvement in art, which he says provided him the ability to create custom designs. He thrived in art classes at Boylan Catholic High School, which he graduated from in 2001, and also studied the subject in college before switching to a marketing degree.
"You could tell he was really interested in art and driven to improve," said Rebecca Pelley, Ramos' former teacher at Boylan. "His solutions were always interesting."
Pelley, who taught art for about 32 years at Boylan, said she could already see back then Ramos' aptitude for finding creative solutions. That skill shines now in the different types of cakes he makes, she said.
"He's multifaceted," Pelley said. "He's really remarkable."
Ramos is now making Pelley's cake for her 73rd birthday, and she's excited to see his art again through this project.
"Something that I've kind-of said about my cakes' designs is that I do have that art background," Ramos said. "I feel like I'm pretty good with color and editing myself. I think those really kind-of give me a strength when I'm coming up with a custom design."
Before he turned Cake One Five into a business, Ramos made cakes for family and friends after learning from online tutorials on Pinterest.
Requests and orders started piling up, so he decided to establish Cake One Five as a business and secured an at-home license under the Illinois cottage food law. The expanded law, which went into effect Jan. 1, allows home bakers to sell their goods directly to customers from their homes, online, through delivery and shipping as well as at fairs and public markets.
Ramos is now seeing his early customers return for more.
"A little over a year ago I did a baby shower cake, and now they reached out to me to do the first birthday cake," he said. "I was there from the beginning and now they're reaching out to do the first birthday cake as well."
(Story continues below photo)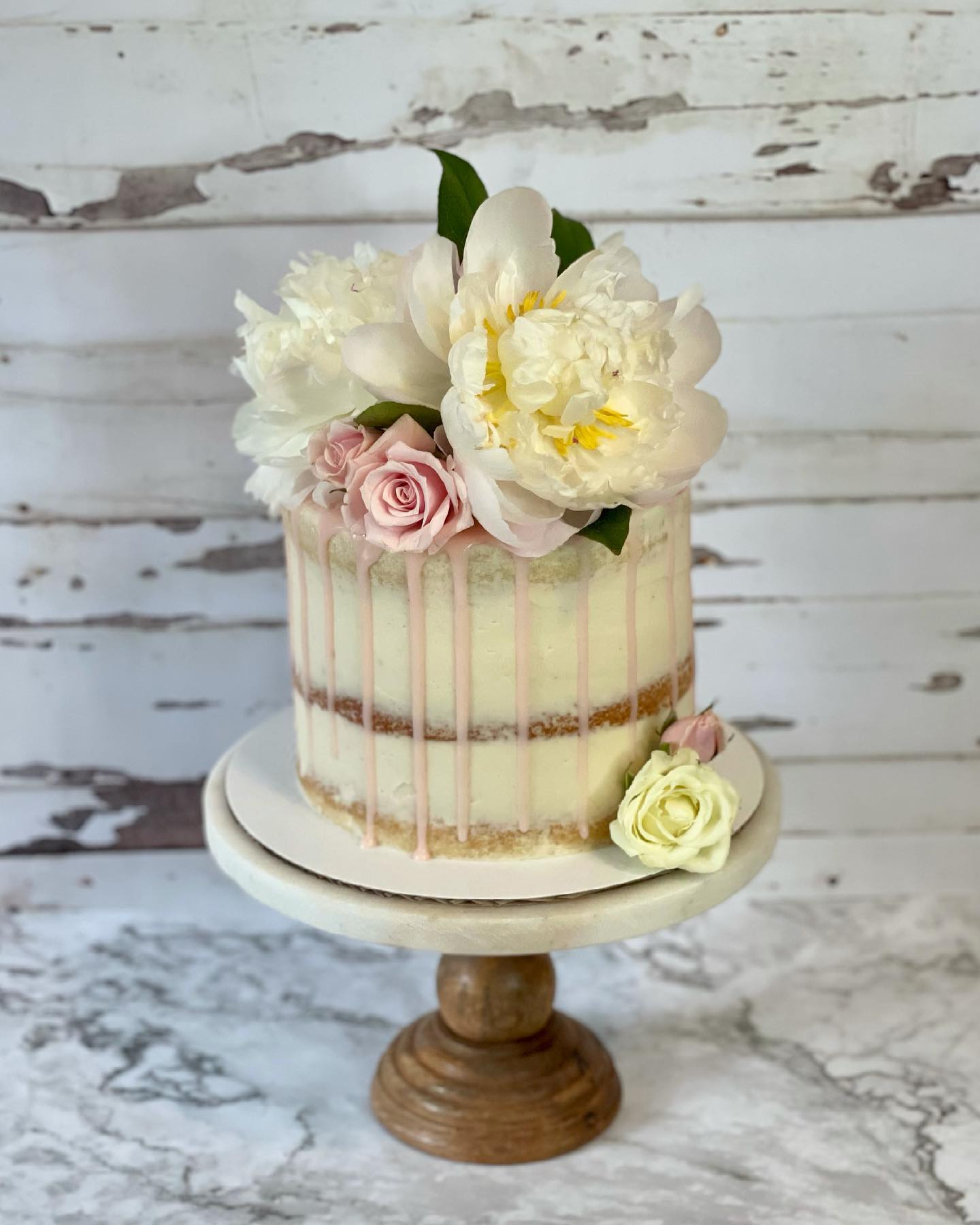 The name Cake One Five is a salute to his hometown's primary area code and the community that welcomed him when he returned home five years ago after living in the Chicagoland area.
Ramos hopes his business continues to grow. He enjoys the response he's received from people after they try the custom cakes.
"I love when people message me after the cake just to tell me how good it tasted," Ramos said. "That really means a lot to me when people message me afterwards."
How to reach Cake One Five
Visit their Facebook page @CakeOneFive or Instagram at the same handle.
You can also visit their website at cakeonefive.com.
---
This article is by Mary Sisk. Email her at msisk@rockrivercurrent.com or follow her on Instagram at @maryrrcurrent