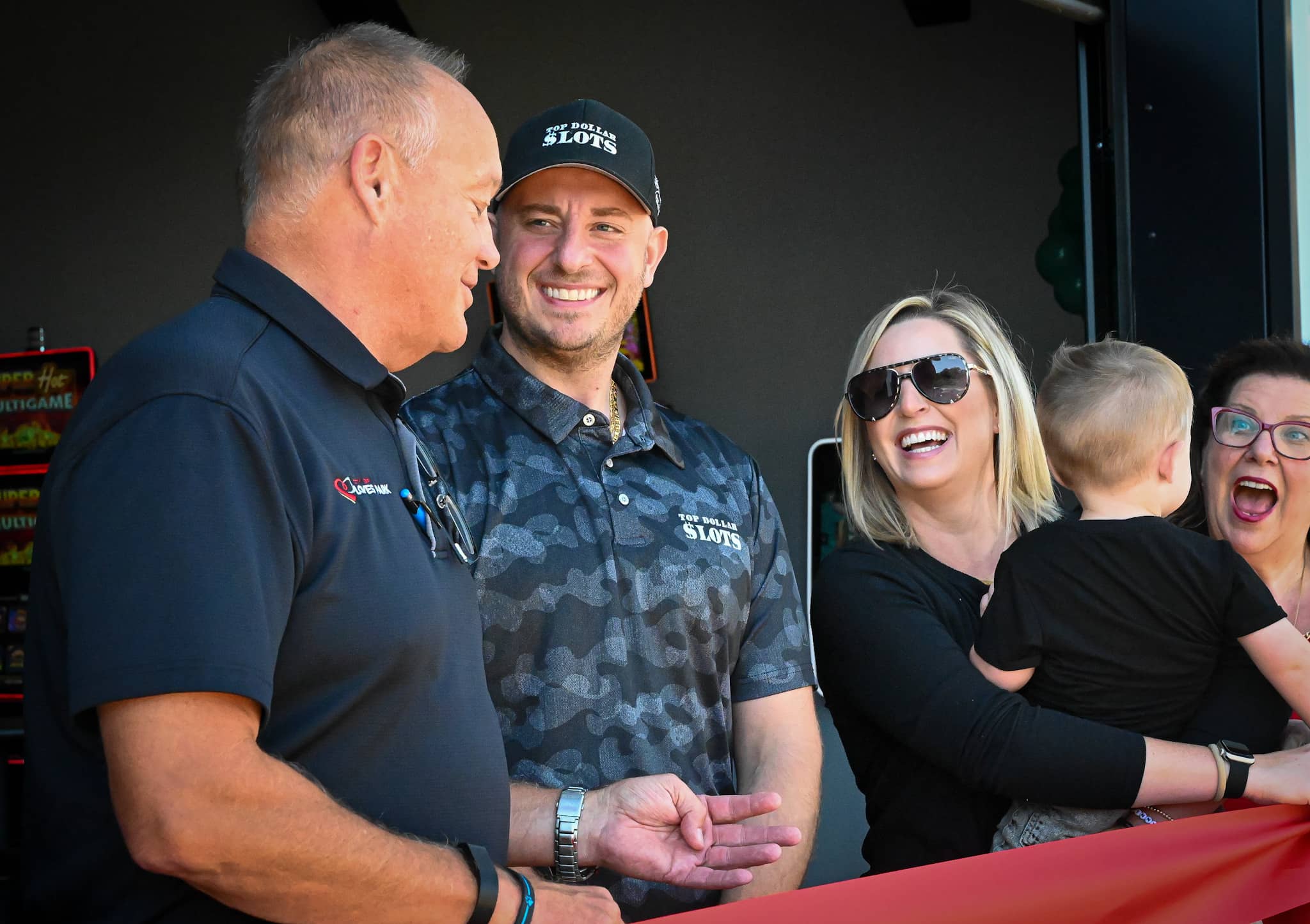 LOVES PARK — Pam Manning watched the progress being made on renovations to the former Jacobs Signs on her daily drives past the property at the corner of Windsor and Forest Hills roads.
On Thursday, she delivered her assessment of the work that turned the vacant structure into a new Top Dollar Slots, 2189 Windsor Road.
"It went from drab to fab," she said after a ribbon-cutting ceremony Thursday. The slot parlor's grand opening is Friday and includes a $1,000 cash giveaway at 8 p.m.
The renovations were made by owners Frank and Sarah Laudicina, who also run Napoli's Pizza.
The slot parlor has a large garage door that pours in natural light and is left open when weather allows. There's also a concrete bar with seating, TVs, decorative lighting and six places to test your luck on video gaming machines. You can also order from Napoli's full menu and get 15% off when dining at Top Dollar Slots.
"We aren't your average slot parlor," Frank Laudicina said. "We offer a comfortable atmosphere with great specials and fun entertainment.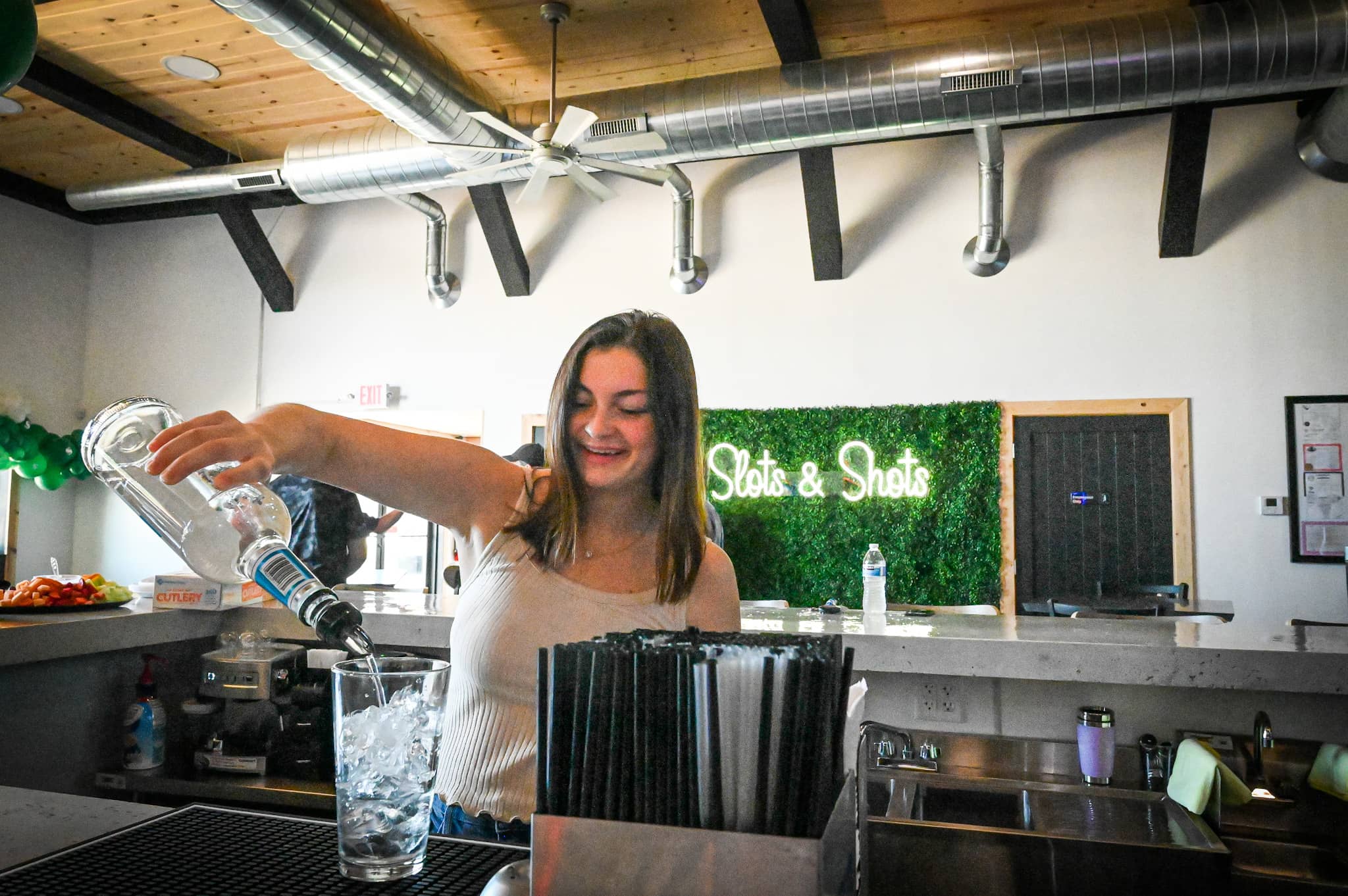 Sarah Laudicina was the visionary behind the renovations, her husband said. "Pinterest helps," she joked before the ribbon-cutting.
She said they tore down the ceiling and installed new floors, plumbing, electrical, windows and HVAC. There were also exterior improvements.
"Every piece of this building was touched," Frank Laudicina said. "This was just a garage sitting here, not doing much."
The former sign shop had been vacant for about three years before the Laudicinas took over. The improvements were paid for with the help of funding from the city's tax-increment finance district, which provided a 50% reimbursement on construction costs up to $90,000.
"The place wouldn't look this phenomenal without that program. It needed a lot of work, and as you know prices are through the roof," Frank Laudicina said. "That support helped us tremendously."
Loves Park city officials felt the incentives were a worthwhile investment because of the revenue video gaming generates for the city and because it would put a vacant property back into use.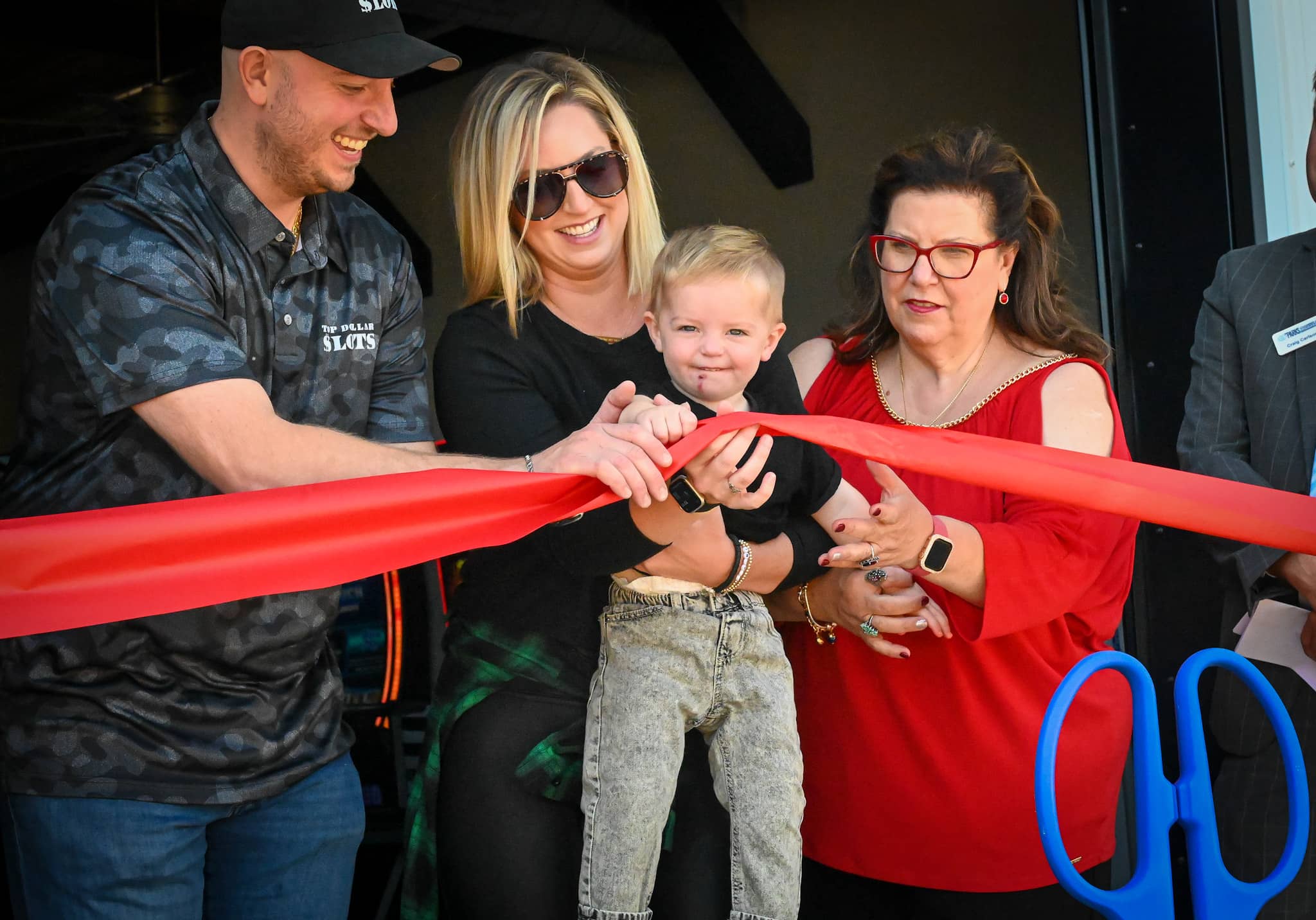 Loves Park has 66 establishments with video gaming terminals. Those machines generated $104,000 in tax revenue for the city in July, according to a report from the Illinois Gaming Board. Video gaming has generated nearly $750,000 in revenue for the city from January through July.
The site is the third Top Dollar Slots in Loves Park. The others are at 6590 N. Alpine Road and 6130 E. Riverside Blvd. Napoli's Pizza has two locations, at 6560 N. Alpine Road and 8289 Burden Road in Machesney Park.
Jacobs Signs, which is now called Smart Signs, operated at the corner of Windsor and Forest Hills roads for roughly 40 years before moving to 4103 S. Main St. in Rockford.
The neon sign that once illuminated the corner of Forest Hills and Windsor roads was turned over to Smart Signs owner Jeff Jacobs, the Laudicinas said. Smart Signs also created the new signs for Top Dollar.
Upcoming event | Gigi's fundraiser
What: Top Dollar Slots and Blue 815 will host a fundraiser with guest bartenders including Mayor Greg Jury and WTVO morning news anchor Whitney Martin. Proceeds from sales will benefit Gigi's Playhouse so that each member can go shopping for their family members for Christmas.
When: 5:30 p.m. to 8:30 p.m. Sept. 29
Where: Top Dollar Slots, 2189 Windsor Road, Loves Park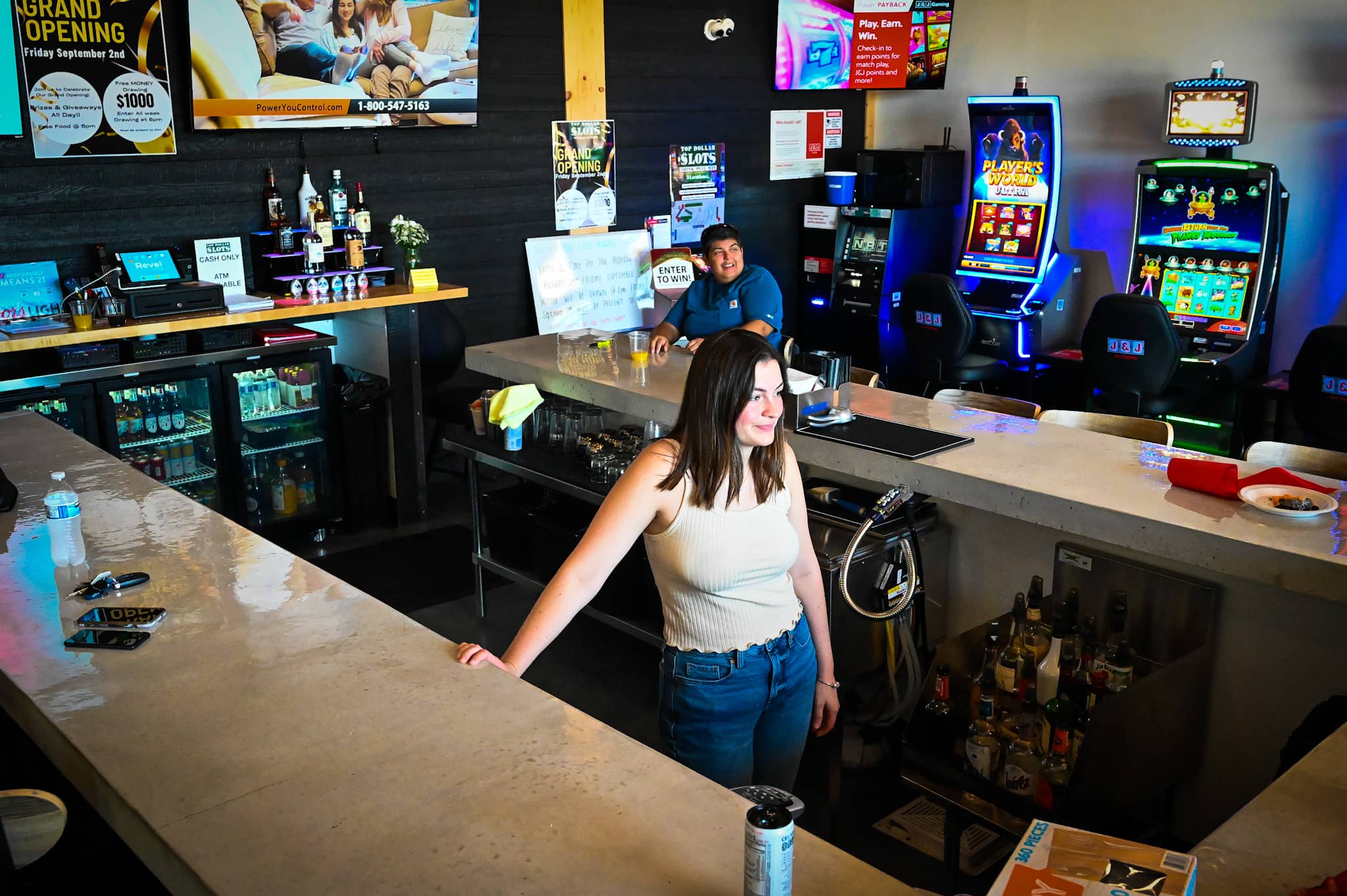 ---
This article is by Kevin Haas. Email him at khaas@rockrivercurrent.com or follow him on Twitter at @KevinMHaas.