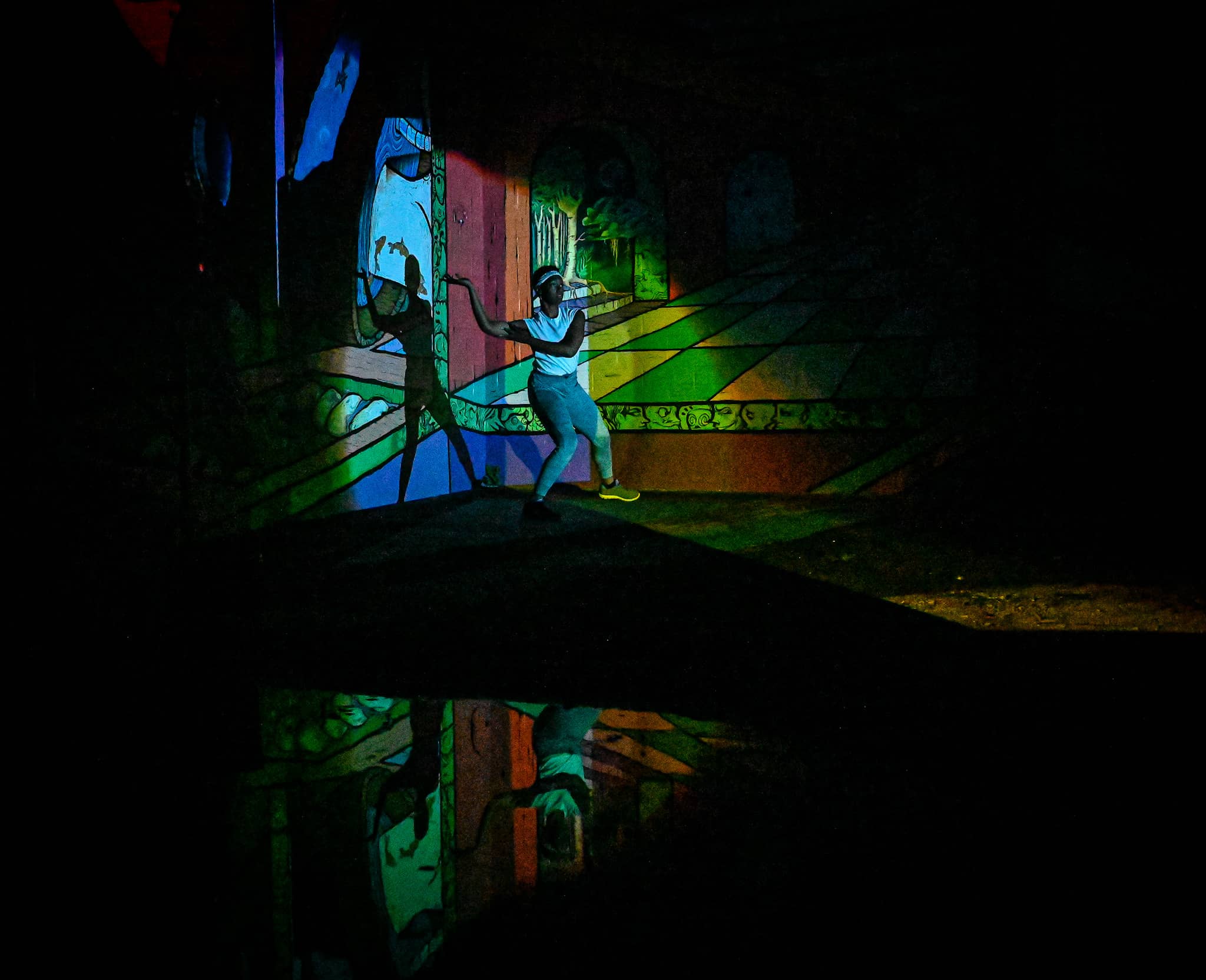 ROCKFORD — An imaginative new outdoor art production invites viewers to explore the world of dreams and nightmares through a multimedia experience that can be stunning, flashy and, at times, trippy.
"Somnium: The Book of Dreams and Nightmares" is a public art exhibit made in collaboration with local and international artists. It combines dance, flow art, projection, animation, music, and video and narrative story-telling set against the backdrop of a new mural painted at 715 N. Madison St.
"This is something that isn't being done. We're paving a new way for people to experience public and community art," said Emily Klonicki, co-creator and co-director. "It's really a passion of ours to open doors and let the public access art and experience being a part of something that is immersive … and brings them into a new experience."
The production opens Sept. 30, but last week artists gave an 11-minute preview of the roughly 40-minute show. The building that houses the mural is owned by Todd Cedarleaf of The Bubble Hive, which had set out to showcase local artists when it opened its second location downtown.
An asphalt parking lot wedged between two industrial buildings along Madison Street serves as the stage for the production, which is abstract enough to allow viewers to interpret their own meaning behind the narrative.
"The way we've structured the production is that we want to just give a golden thread and lead everybody into their own journey, so they can explore and experience it in their own way," Klonicki said. "It all comes together into a big arc of a story that brings the audience through a journey."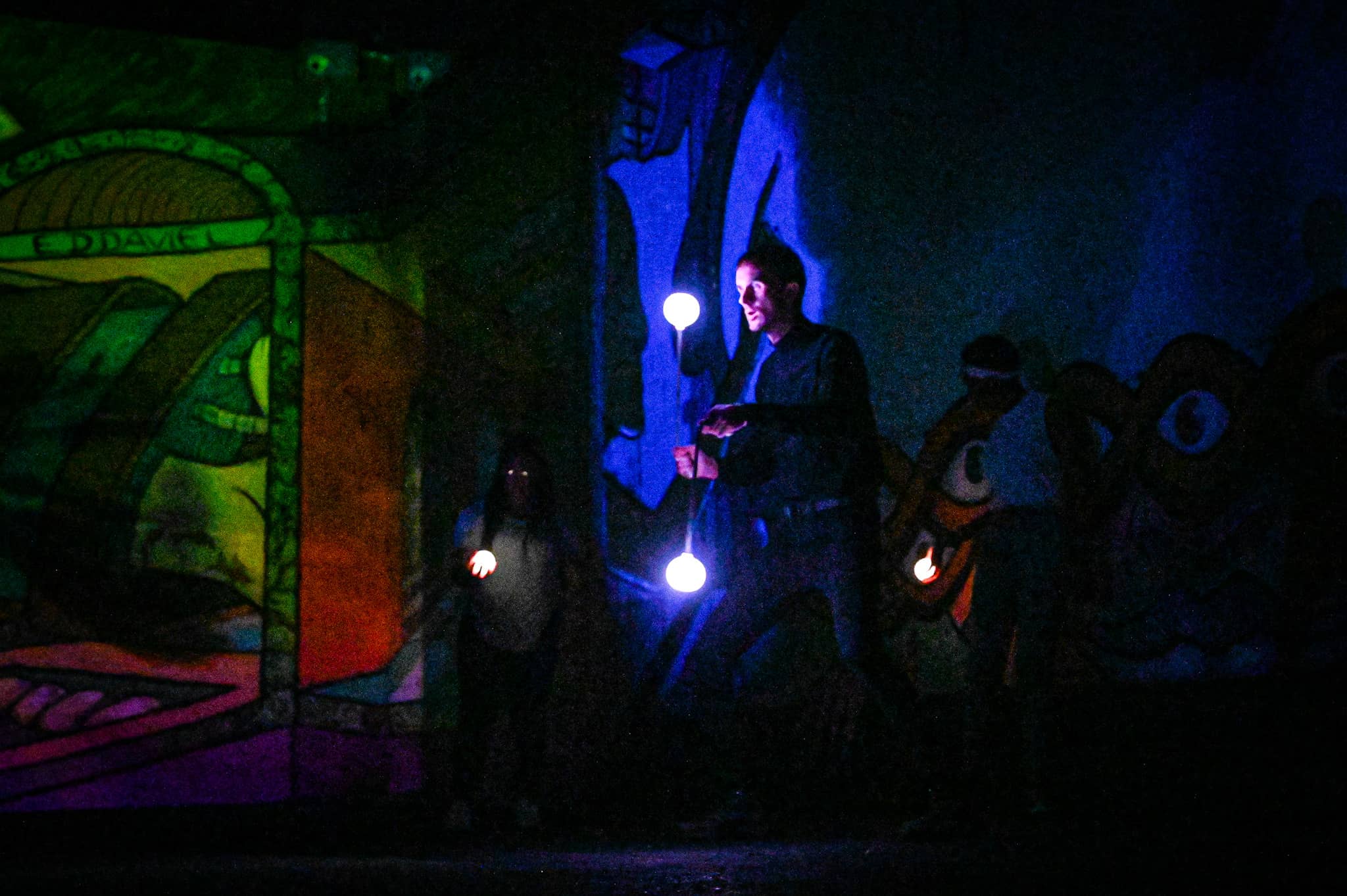 The vision for the production comes from Eddaviel Montero, a native of the Dominican Republic who splits his time between Chicagoland and his home country. Montero previously produced a collaborative outdoor art show here in 2020 called Alma: A Psychedelic Awakening.
The fire dancing and psychedelic visuals from that show are at play again in Somnium, but with new imagery and themes to explore.
Montero said that although the principal idea for the show was a product of his mind, it evolved as more creators got involved in the show.
"It's a collection of dreams," said Montero, co-creator and co-director. "There were a lot of ideas that were coming together to create a bigger dream.
Others collaborators include New Genres Art Space, Raymond Jaquez, Alize Jireh, Odilius Vlak, Ella Lakey, Gretchen Stark, Zach Stephens, Bill Houtcamp and more than a dozen students who participated in the Rockford Area Arts Council's SPARK program, which provides hands-on experience and apprenticeship to youth interested in the arts.
"It's super exciting to see something of this scale happen in partnership with the Arts Council," said Mary McNamara Bernsten, executive director of the Arts Council.
She said Montero has a unique ability to welcome others to collaborate, which helps young artists find their voice.
Once the one-time production ends in mid-October, the mural could become a backdrop for live music or other performances, she said.
"There are just so many possibilities for positive community impact, and then creating a sense of belonging and a sense of space and place for people in this neighborhood," McNamara said. "It has a lot of far-reaching ripple effects."
Know before you go | Somnium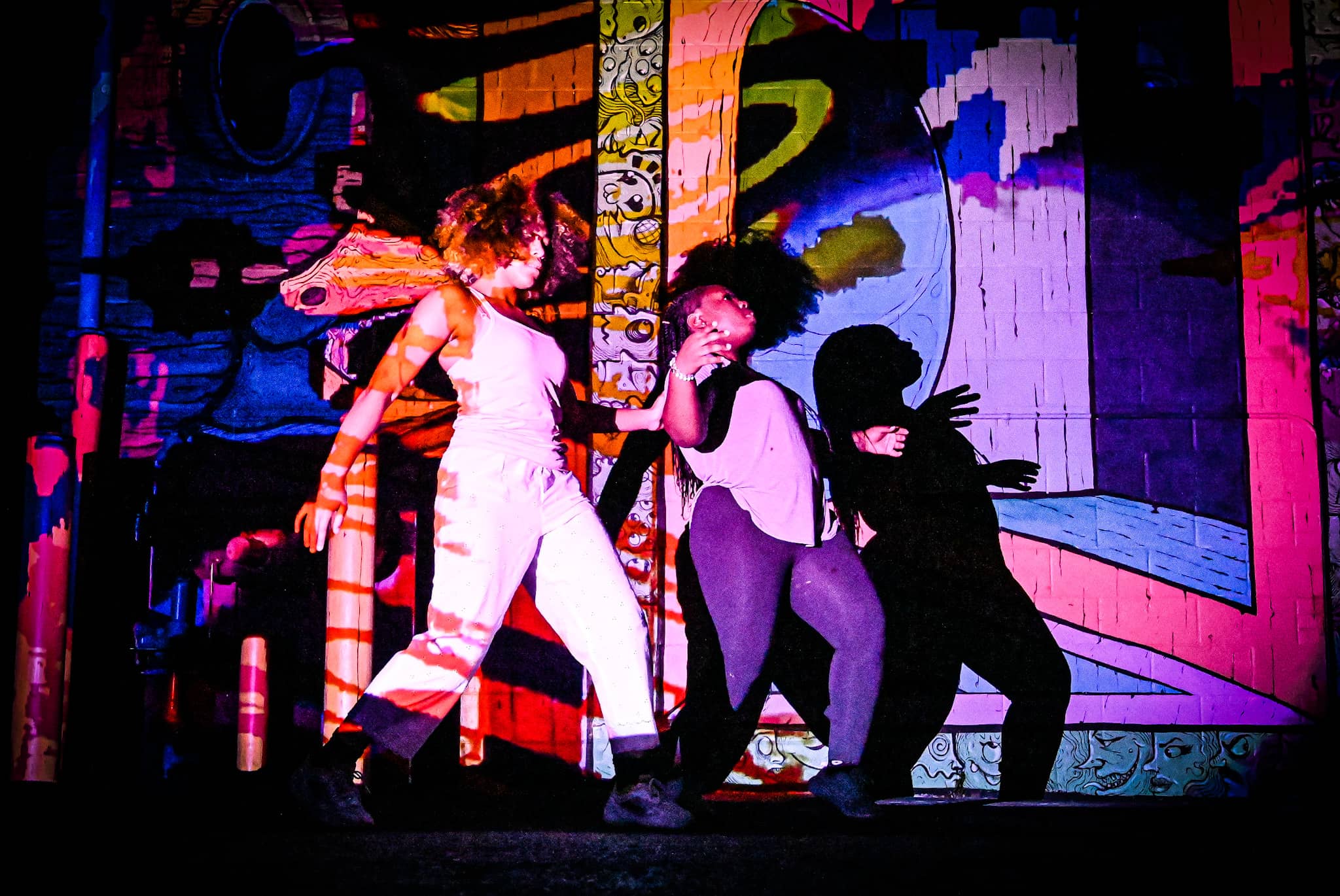 What: Mentes Extremófilas presents "Somnium: The Book of Dreams and Nightmares," a multimedia public art exhibit that combines performance and visual art by artists from across the Rockford area and the world.
When: 7:30 p.m. to 10 p.m. Fridays and Saturdays, Sept. 30-Oct. 15
Where: 715 N. Madison St., Rockford
Tickets: $22. You can purchase tickets HERE.
---
This article is by Kevin Haas. Email him at khaas@rockrivercurrent.com or follow him on Twitter at @KevinMHaas or Instagram @thekevinhaas.