ROCKFORD — The Taco Shop 815 earned the crown for the best tamales in town on Saturday at the sixth annual Tamale Fest, a celebration that combines community, culture, music and food.
The annual event is hosted by MASA, or Mexico Americanos Saliendo Adelante, and Miracle Mile Rockford. The festival has a variety of contests throughout the day, but it most notably awards one of its vendors the title of best tamales in Rockford.
Christian Becerra, owner of The Taco Shop 815, was grateful for the recognition of his food truck and work.
"I'm really emotional actually. It's our first time out here," Becerra, 34, said. "We started during COVID. I lost my job, so this is really rewarding."
The day featured rows of local vendors, lucha libre wrestling, a jalapeño eating contest, a car show and more activities spanning from 1 p.m. to 8 p.m. at 3923 E. State St., a parking lot next to Don Carter Lanes. Hundreds of people attended throughout the day and evening.
The event is more than just tamales. It celebrates diversity and acceptance in Rockford while also raising funds for local charities.
Manuel Salgado is the president and co-founder of MASA,  a nonprofit that originated as a Latino youth outreach program and now offers help to anybody in need.
"It's an organization me and my wife started to help at-risk Latino youth and it evolved," Salgado, 42, said. "Since 2020 it's no longer just Latinos, it's any minority and anybody that asks."
Guilford High School student Yaritza Moreira attended Tamale Fest for the first time on Saturday and enjoyed the celebration and union of various cultures.
"I feel like it unites the people to become one in a community," Yaritza, 15, said. "This helps everybody to come and get together and have fun."
Salgado appreciates the community of diverse businesses and vendors who gather for Tamale Fest and the growing acceptance from Rockford.
"It's great to show that there is acceptance," Salgado said. "That's the most important part for me is to show that our cultures are growing, that the acceptance for our culture is growing."
Salgado hopes to continue to expand Tamale Fest and support small businesses in the area.
"If the community keeps supporting us like this and keeps showing up, we're going to keep growing," Salgado said. "It's not just a festival, it's not just fun. It's a lot of years of hard work that we help some of these business owners start their business."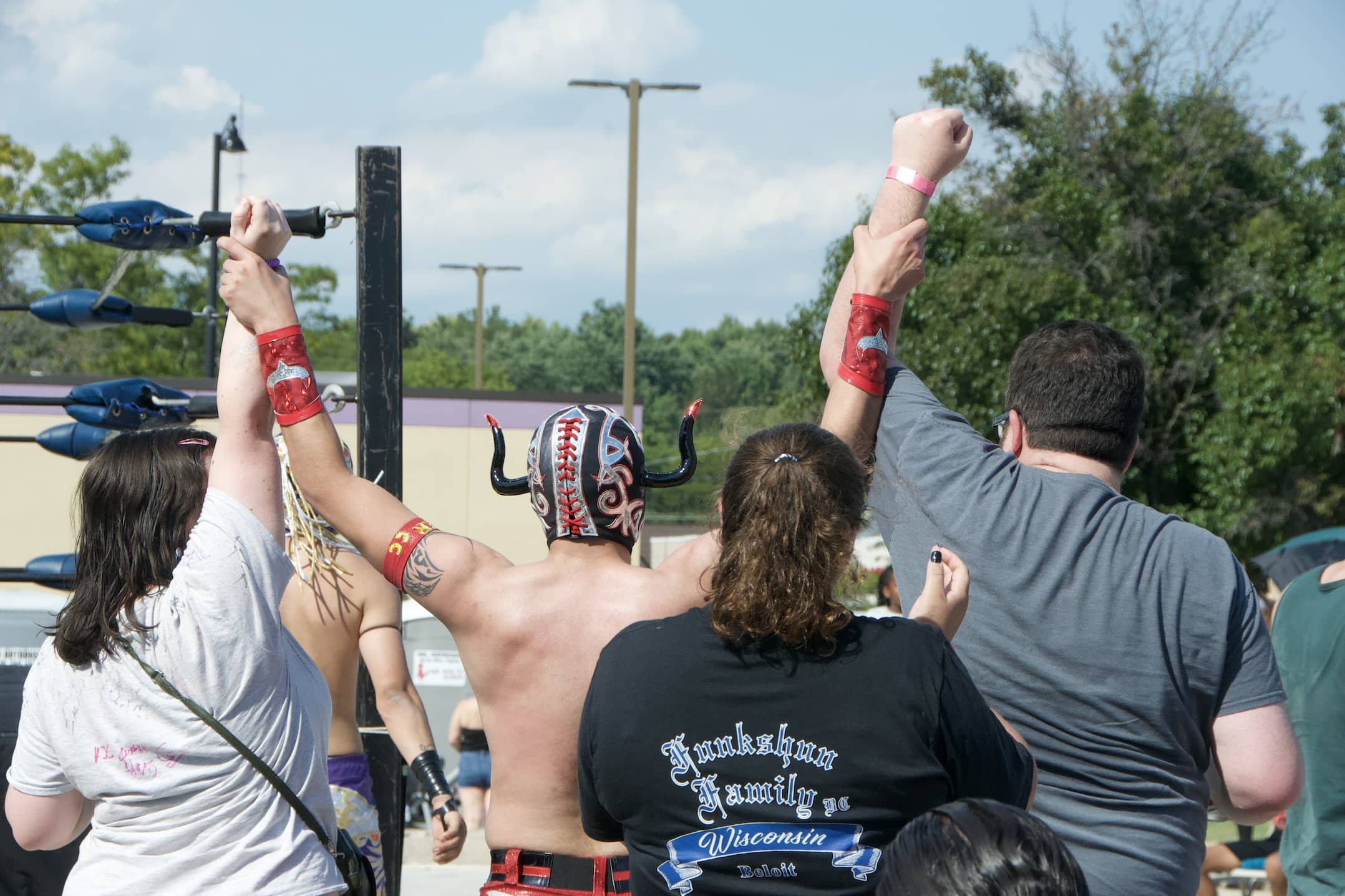 ---
This article is by Mary Sisk. Email her at msisk@rockrivercurrent.com or follow her on Instagram at @maryrrcurrent