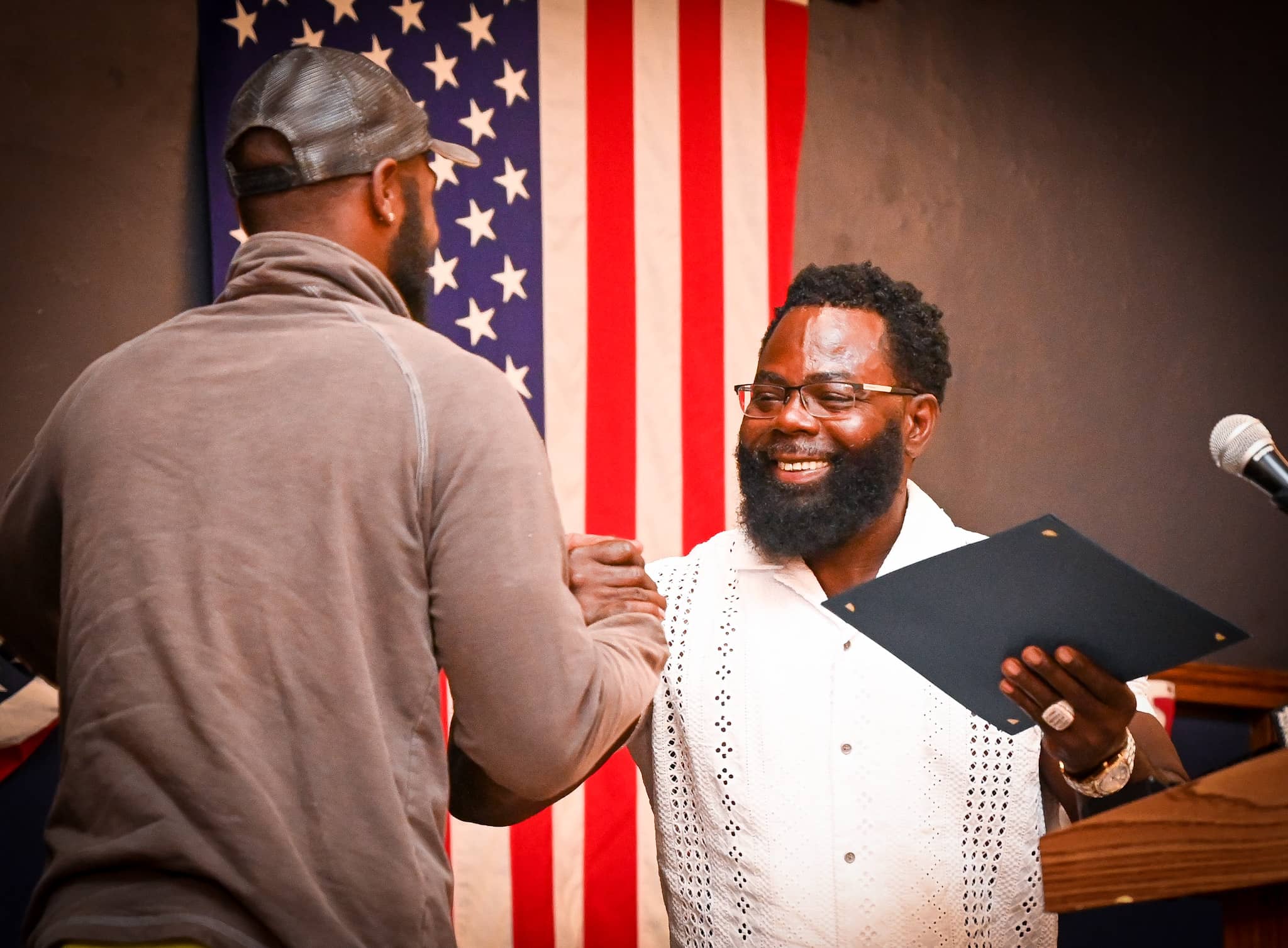 ROCKFORD — The city celebrated on Tuesday the first graduates of a new workforce development program that helped young adults earn jobs with local contractors.
The program paired six young Black men and women with a Black-owned construction company to learn the trade while building more than 4,500 feet of sidewalk in the city. All six graduates — Phillip Johnson, Dejuan Ford, Elegence Freeman, Sylvester Williams Jr., Quavion Kimble and Demarea Mabry — were accepted into union apprenticeship programs.
Pastor Albert "Tank" Weathers, the owner of LT Construction who mentored and trained the participants, said their success has inspired other young people who look like them to enter the profession. That's key because less than 8% of active apprentices are Black, according to the U.S. Department of Labor, and the city said only about 6% of workers in the industry are African American.
"This whole thing was not only a mentorship, but it was a facelift for Rockford to bring hope," Weathers said. "I got so many young Black males and females who want to do this now because they've seen that it can be done. The impossible has become possible."
Not only did the group of graduates find new career paths, but they have places around the city to look on with pride, Weathers said during the ceremony at Veterans Memorial Hall in downtown.
"When you go up Rose Avenue, you can smile. When go up Clover Avenue, you can smile. When you go up Pepper Drive, you can smile. And when you go up Reed Avenue, you can smile," Weathers said. "You guys made history, and can't no one take that from you."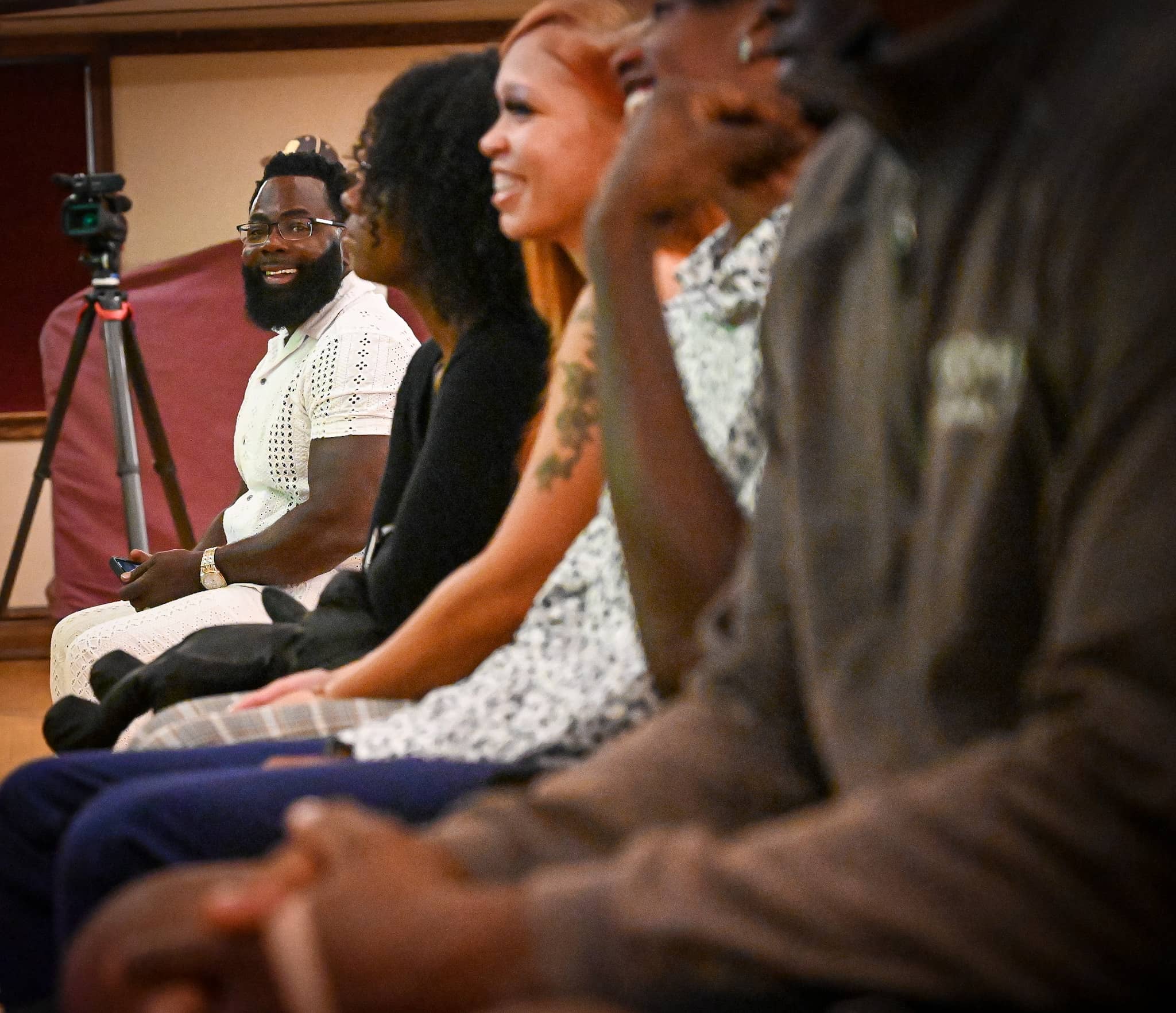 The graduates worked from spring through the hottest days of summer handling every aspect of concrete construction. Williams, a 21-year-old graduate of East High School, said the program taught him the trade, but "I learned a little something about life, too."
"I've always been a go-getter, grinder, but the program installed a different type of grind and go-get in me," Williams aid. "It's been a blessing."
Williams has landed a job with Ringland-Johnson Construction, which is contracted to handle the future Hard Rock Casino in Rockford. That means he can not only look at the sidewalks he helped build, but he may have the chance to play a role in one of the most significant projects on the horizon in Rockford.
"That's something I'm really looking forward to being a part of," he said.
Williams said he has encouraged others to get into the construction trades.
"Every young soul that I came across that I felt was lost or anything, I really got into about this program," Williams said. "It's a great opportunity. It's better than the streets. You ain't got to do what you see everybody else doing. You ain't gotta do what you see them doing on the internet. You can go the right way and take care of your family for generations to come."
Mabry, a 21-year-old Guilford High School graduate, said she joined the program on a leap of faith. It helped her get a job with N-Trak Group of Loves Park, a women-owned company that handles construction projects of all types.
"It gave me the chance to learn a new skill that I never knew I had," Mabry said of the program. "I appreciate being given the opportunity to learn a new skill and to be able to get a really good job, and I hope other people get this opportunity."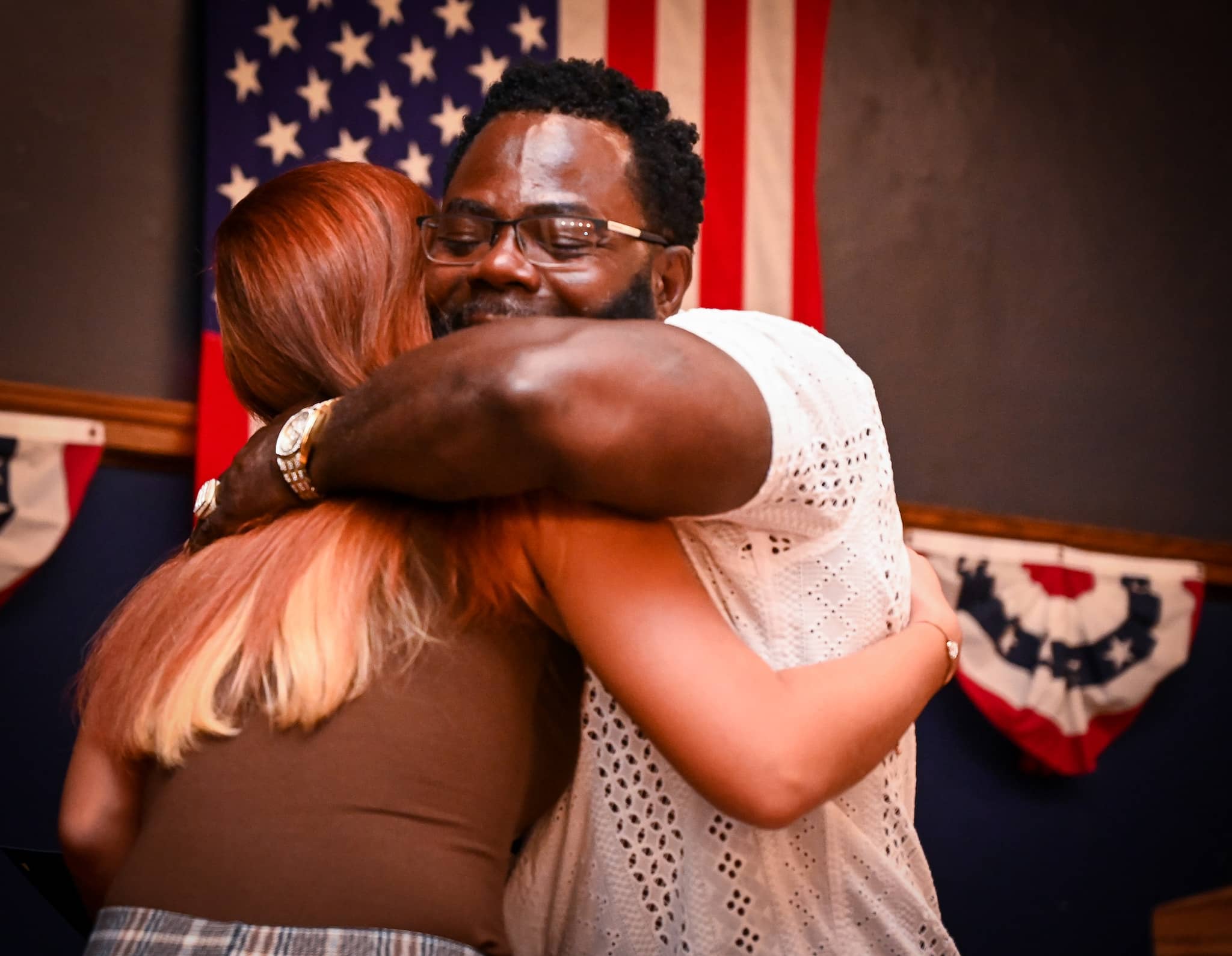 The program cost the city $202,500, which included the cost of materials, equipment and supplies. The money came from the American Rescue Plan.
"Will this change the city of Rockford, probably not," Weathers said in a video played at the ceremony. "But will it bring hope? Absolutely."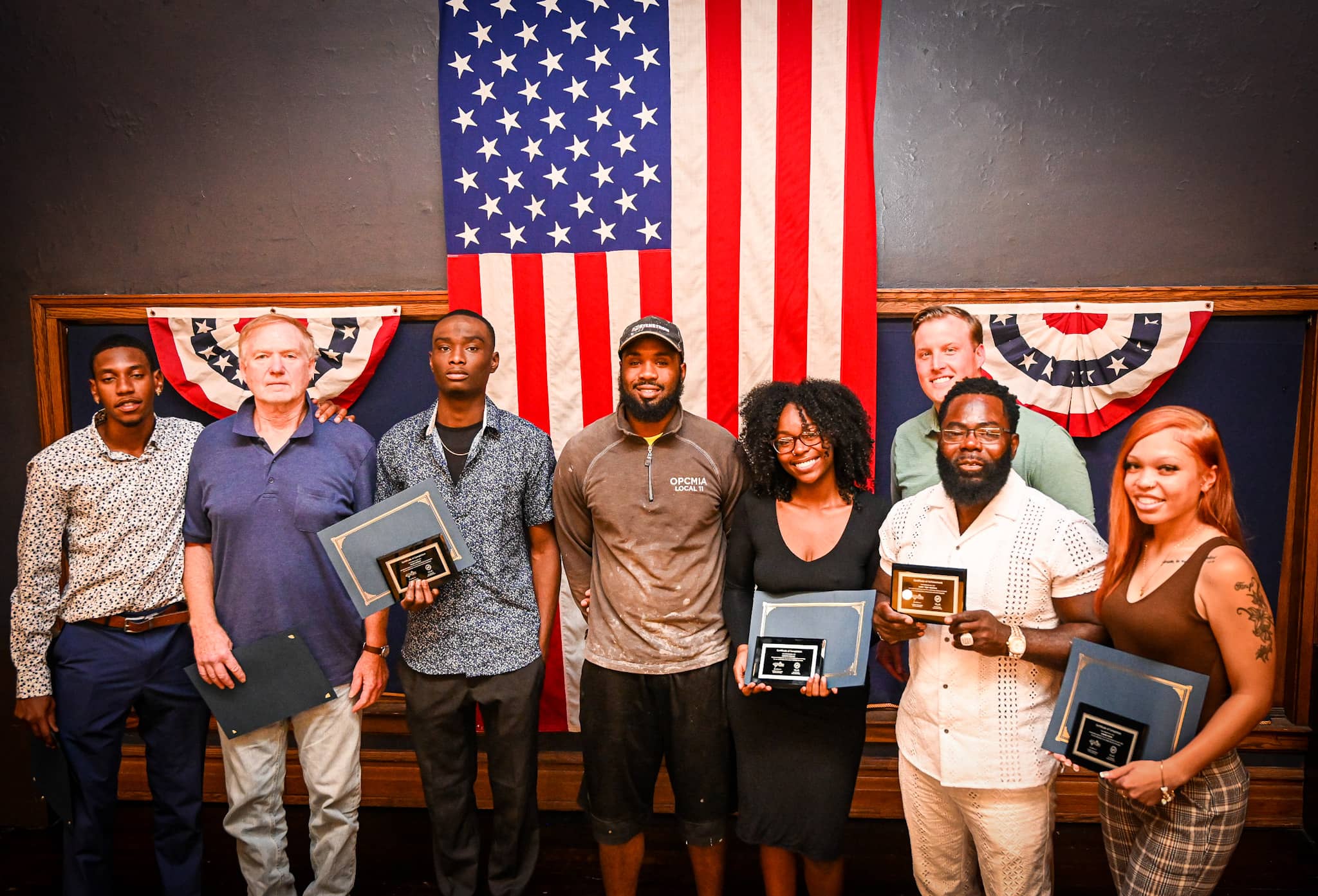 ---
This article is by Kevin Haas. Email him at khaas@rockrivercurrent.com or follow him on Twitter at @KevinMHaas or Instagram @thekevinhaas.