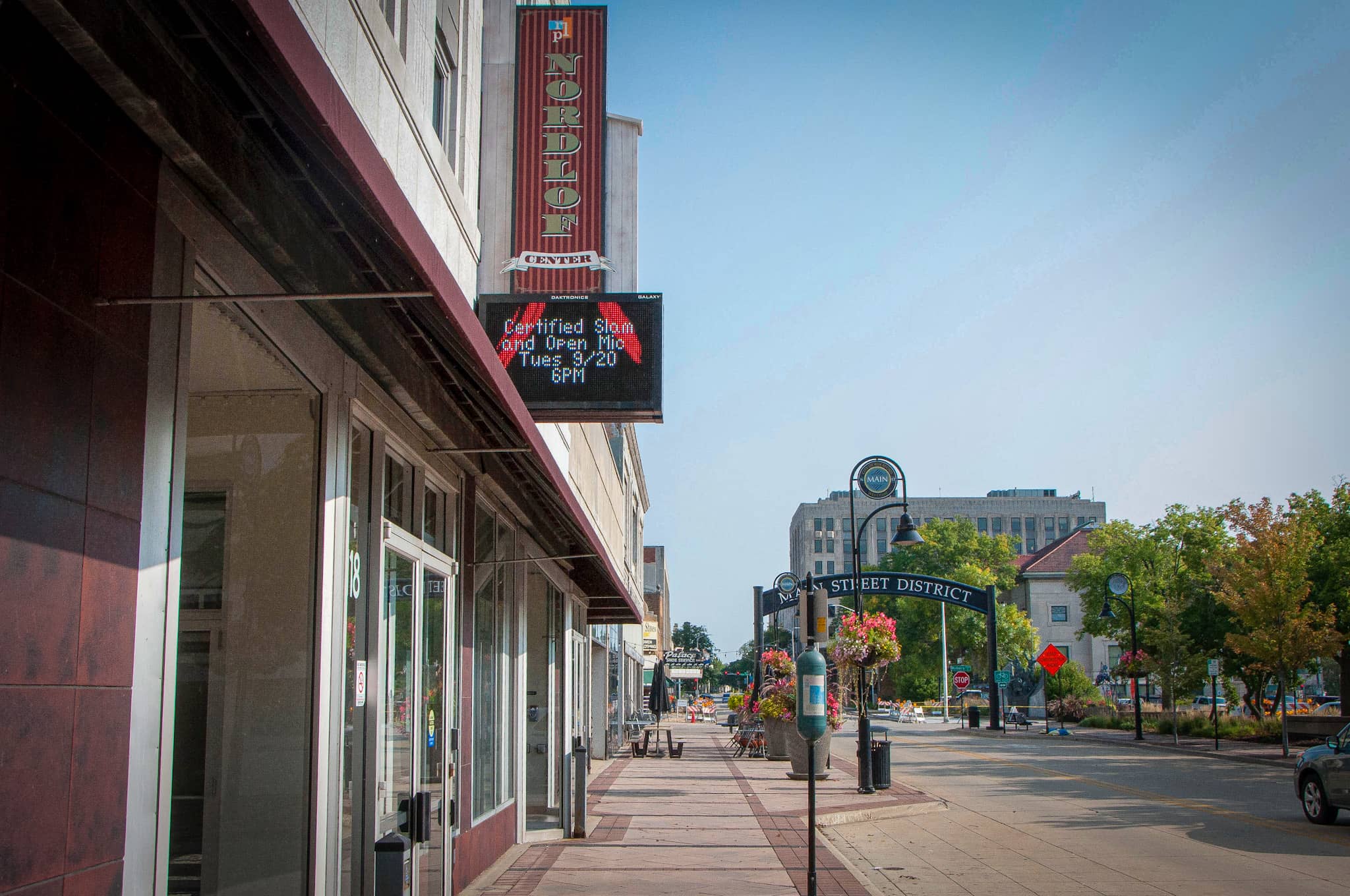 ROCKFORD — Filmmakers from all over the world will fill the Nordlof Center this weekend for the 15th annual Mosaic World Film Festival.
Screenings start at 11 a.m. on Friday, and the three-day festival features 78 films in total representing more than 50 countries.
Aside from the daily screenings, there are refreshments, opportunities to speak with filmmakers and two receptions, held Friday and Saturday.
"Saturday night is our biggest attended event," said Rock Valley College professor Jerry LaBuy. "That's our regional filmmakers screening, so we'll have 10 short films from regional filmmakers here in Rockford, Chicago, southern Wisconsin and a few other places."
Mosaic originated as a student-run philanthropy project until LaBuy took over as festival director in the event's third year.
As the demand grew, the event opened submissions up nationwide, and around the fourth year submissions were extended to everyone.
"We had films coming in from New York, L.A. and other places, which is really exciting for Rockford," LaBuy said. "We changed it to what's now called the Mosaic World Film Festival."
The festival has been sponsored by the Rockford Public Library since it began. It was held at the former main branch on Wyman Street in 2008- 2009 and at the Rockford Woman's Club from 2010-2013.
Since 2014, the event has been held at the library's Nordlof Center. It has grown tremendously since its origin, receiving hundreds of submissions yearly.
"We have 450 submissions from all over the world," LaBuy said. "It's really, really grown … especially in the last, 10 years."
Typically between 75-85 films are shown at the event, giving filmmakers the opportunity to see their work screened in front of an audience.
"Speaking as a filmmaker myself, the ability to see your work with an audience is incredible," LaBuy said. "If we can provide that for even a high school student coming out with one of our schools here to show their work in front of an audience of people, that'd be fantastic."
This year is the first year since 2019 that the festival can fully operate with no COVID-19 restrictions, and LaBuy is excited to be back.
"This is one of my favorite events that I participate in, in the whole year," LaBuy said. "It's a fun time."
Know before you go
Where: Rockford Public Library Nordlof Center, 118 N. Main St., Rockford
When: Friday, Saturday and Sunday, Sept. 16-18, screenings occur throughout the weekend and there are receptions on Friday and Saturday
Admissions: A full fest, three-day pass is $10. One-day tickets are $5 per day. High school and college students with a valid school ID can receive a daily pass for free if seats are available.
Tickets can be purchased here.
More information: Additional information can be found at mosaicfilmfest.com
---
This article is by Mary Sisk. Email her at msisk@rockrivercurrent.com or follow her on Instagram at @maryrrcurrent