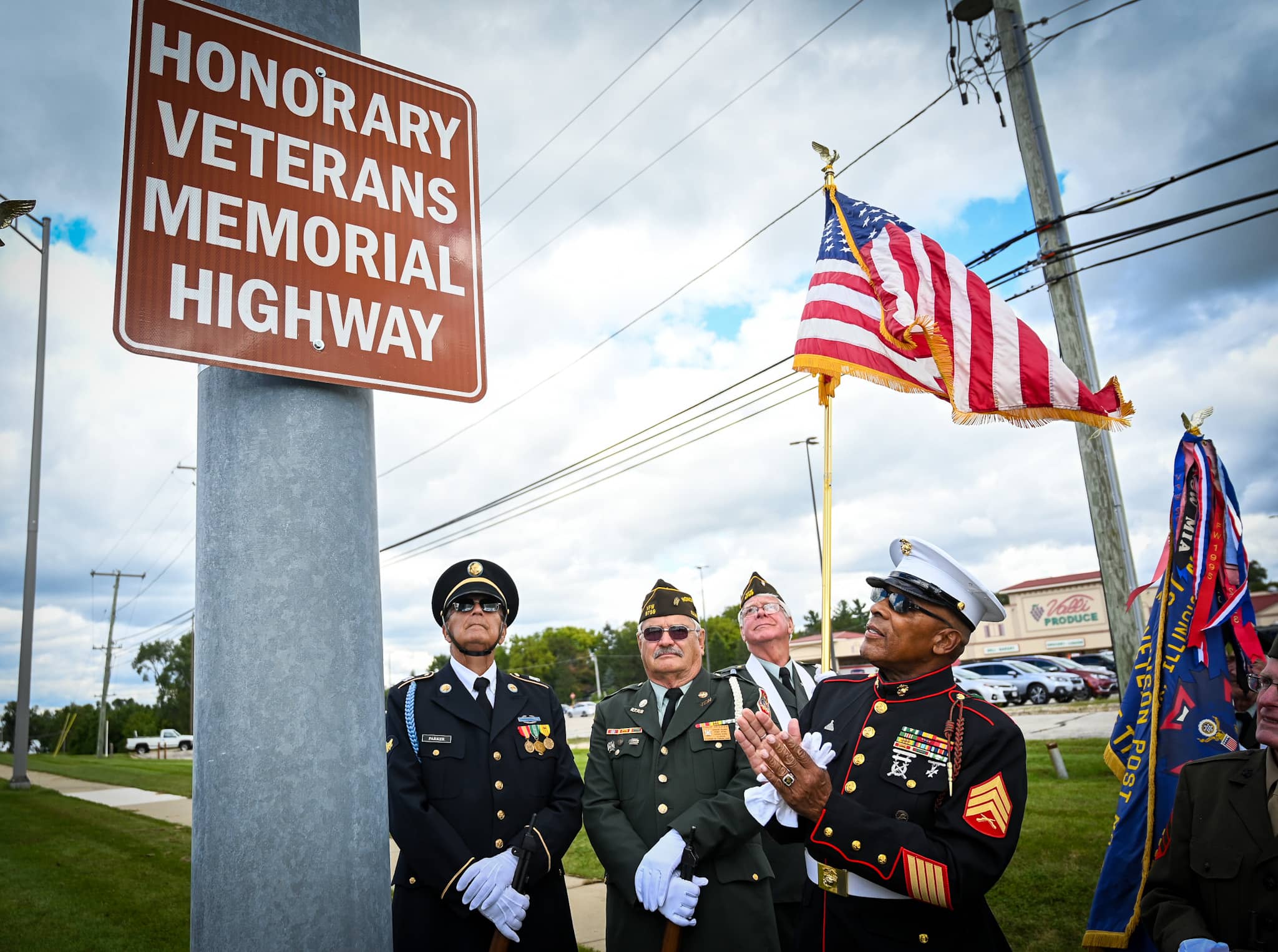 LOVES PARK — The city with a heart has taken another measure to show its love for the men and women who served in the armed forces.
Signs were unveiled Monday to honorarily rename a stretch of Alpine Road that runs through both Loves Park and Machesney Park as Veterans Memorial Highway.
Members of VFW Post 9759, which is located just off the roadway at 2018 Windsor Road, along with dignitaries from Loves Park, Machesney Park, Winnebago County and other veterans gathered for a ceremony at roadside to celebrate the name change.
"Every time I see the sign I will have a little lump in my throat knowing that both cities — Loves Park and Machesney Park — did this for our benefit to really honor us for what we have done in the past," said Ken Seay, senior vice commander of the VFW in Loves Park.
Veterans Memorial Highway runs on Alpine Road from East Riverside Boulevard north to Illinois 173. The signs were unveiled just north of Riverside near Valli Produce, and signs will be installed at three other locations on Tuesday, Mayor Greg Jury said.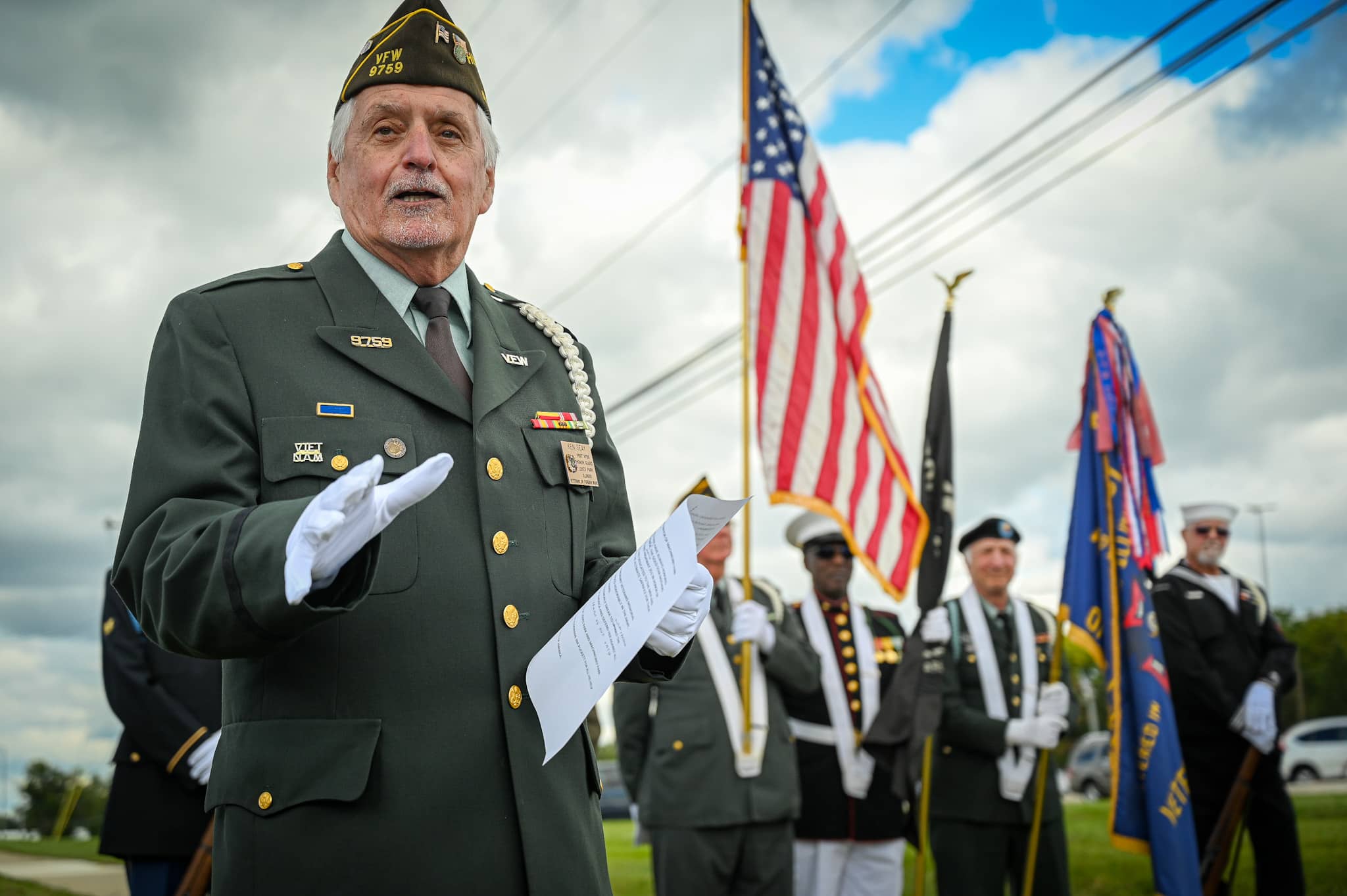 The name change is meant to honor men and women who served in all branches of the military.
"They're never praised enough," Jury said. "Everybody should be thankful for them."
Jury said the sign had personal meaning for him, too, because his father was a Marine who served in Korea.
"If he was here today, he'd be standing right here with us," Jury said.
Loves Park is also home to the Field of Honor, a memorial on City Hall grounds that pays tribute to veterans who served in the five wars of the 20th century. That memorial was conceived by the late Art Anderson and dedicated in 1995.
"I hope they realize this city does care about our veterans," Jury said. "Hopefully all the citizen have that respect for these men and women who served our country."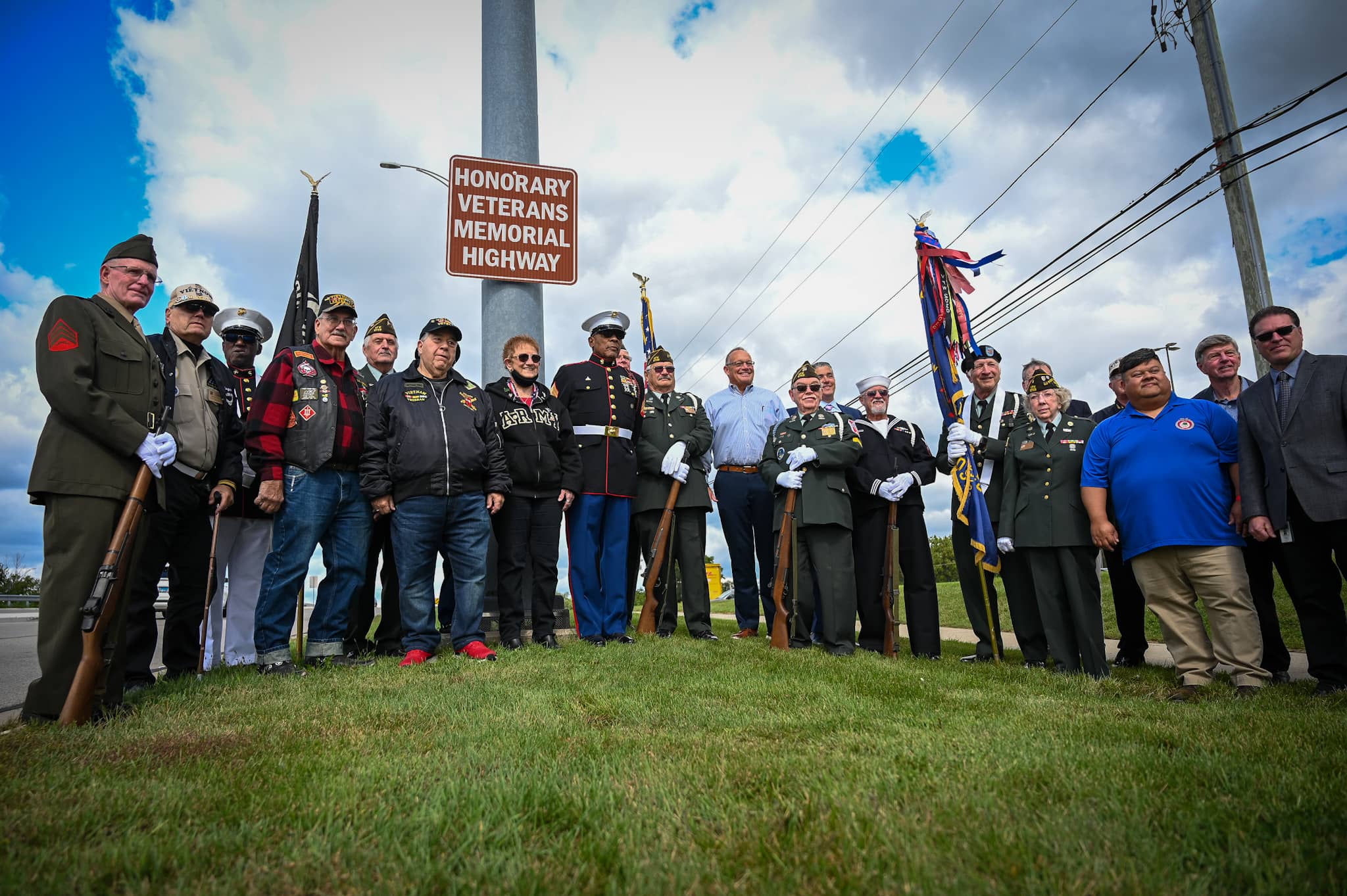 ---
This article is by Kevin Haas. Email him at khaas@rockrivercurrent.com or follow him on Twitter at @KevinMHaas  or Instagram at @thekevinhaas