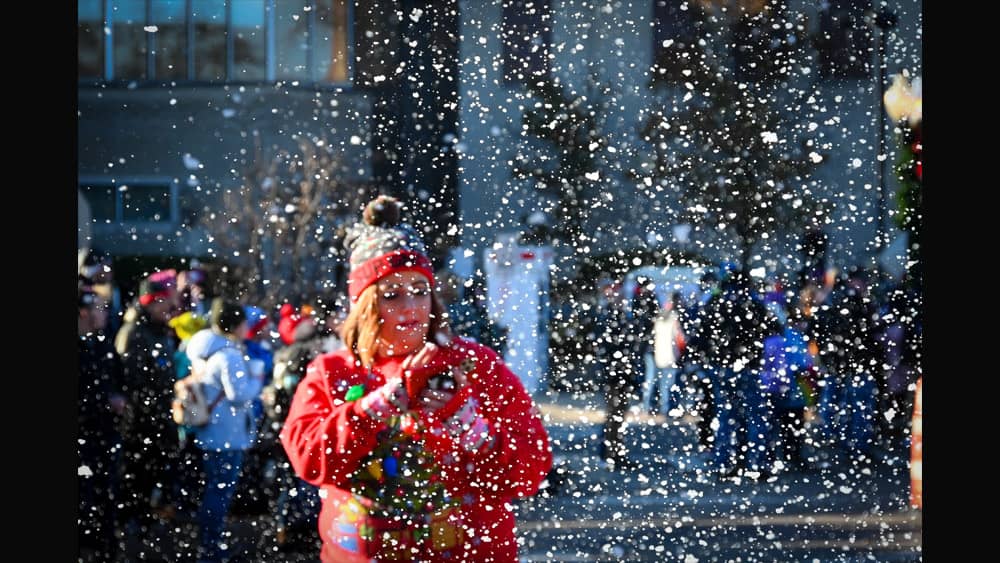 ROCKFORD — Jeff Hultman has issued a challenge to the community for this year's Stroll on State.
He wants year 10 to be the biggest yet.
"Let's make the attendance on Stroll on State this year the best ever," said Hultman, the CEO of Illinois Bank & Trust, the presenting sponsor of the event since 2015. "We had a lot of momentum going into our downtown prior to COVID, there's a lot of good things going on now, but I think this could be a great springboard to final recovery and furtherance of downtown."
It's a formidable goal. The annual Stroll packed downtown streets in 2017 and 2018 with an estimated attendance of more than 80,000 each of those years. Last year, an estimated 62,500 attended the event.
Hultman issued the challenge on Wednesday at a news conference announcing this year's Stroll on State. The event, which takes over downtown streets with holiday music, food, shopping and other live entertainment, runs from 2 p.m. to 9 p.m. on Saturday, Nov. 26. Hultman also said Illinois Bank & Trust would extend its sponsorship for three more years.
He said Stroll has come to represent the best we have in the community.
"It shows we have the local talent to pull off world-class events," Hultman said. "It shows we can really get a lot of great things done when we stick to our collective values of community, excellence and building traditions."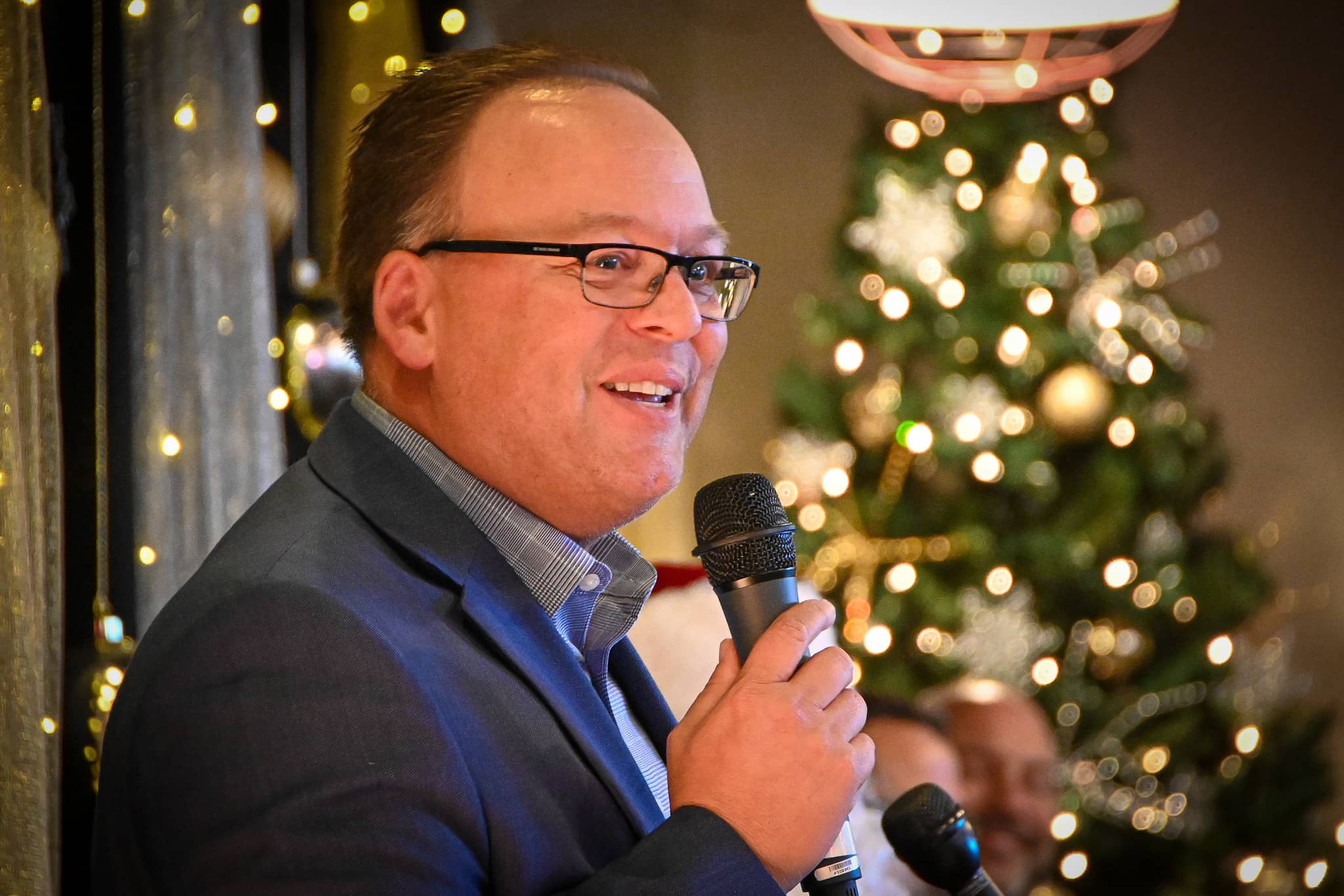 The main event grounds will be along State Street in downtown bordered by Jefferson, Church, Chestnut and Third streets. There will be s'mores stations, hot chocolate, ice displays, movies, letters to Santa at City Hall and more throughout the area.
The annual kickoff to the holiday season is put on by the Rockford Area Convention & Visitors Bureau with the help of a massive volunteer crew. There are also 39 companies and organizations that provide financial support so the event can be put on for free.
All that has led to a great holiday tradition a decade in the making.
"Every young child whose 10 years or younger, all they know is that we come together one day out of the year — regardless of differences, all the craziness that's taking place in our community or the country — we all come together to celebrate with each other," Mayor Tom McNamara said.
John Groh, the president and CEO of the visitors bureau, said the community has displayed its love for the event year after year.
"Thousands of letters have been written to Santa and responded to, tens of thousands of volunteer hours have been given, countless memories have been made, a community has come together time and time again," he said.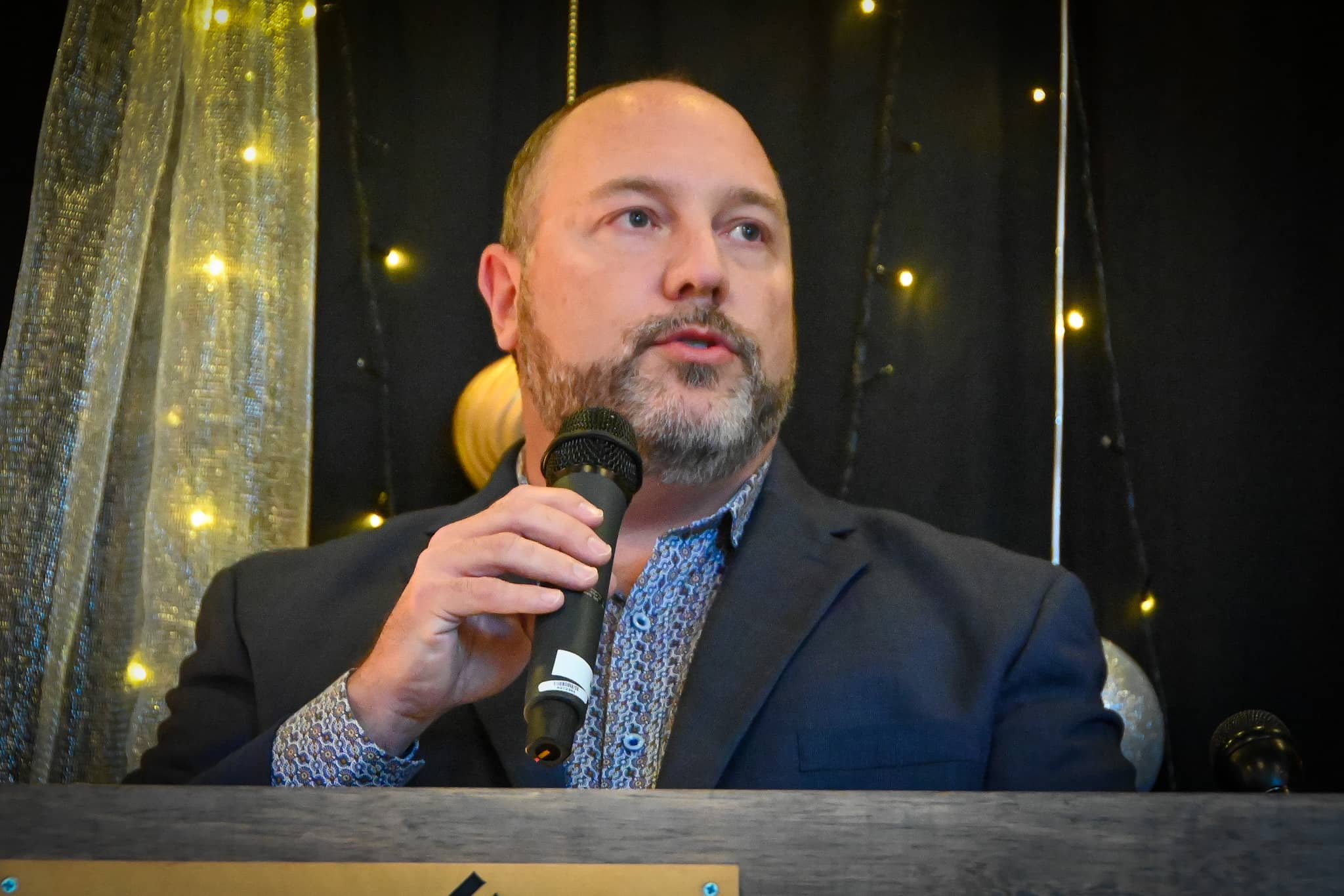 ---
10 things to know about Stroll's 10th year
In honor of the Stroll's 10th year, the visitors bureau created these 10 things to know about this year's event:
1. One tree lighting: After setting up trees at multiple locations last year to allow for more distance because of the coronavirus pandemic, this year's event brings the big lighting ceremony back to one spot.
The lighting will take place at 6 p.m. at the main stage at Main and Elm street in downtown Rockford. It's moving from Davis Park because of the construction ongoing there.
"We're going back to having one primary tree lighting," Groh said. "We want to bring the community together for that one moment where everybody is together."
2. Where to see the fireworks: The Sky Lights Fireworks show is back this year. The fireworks will be launched from the Jefferson Street bridge at 8:30 p.m., and you should be able to see the skies explode with color from anywhere you can see the bridge, Groh said.
"If you can see the Jefferson Street bridge, you'll be able to see the fireworks," Groh said.
3. 10 inflatable balloons: Stroll on State's Holiday Parade steps off at 2 p.m. from South Main Street and Chestnut Street.
It moves north to State Street and then east across the State Street bridge before ending on Third Street.  You should find a viewing spot along the route by 1 p.m.
There will be 10 total large balloons in the parade.
Local organizations and businesses are invited to participate in the parade. The deadline to register is Nov. 11.
Visit gorockford.com/stroll-on-state/parade for a list of rules, more information and to download a registration form.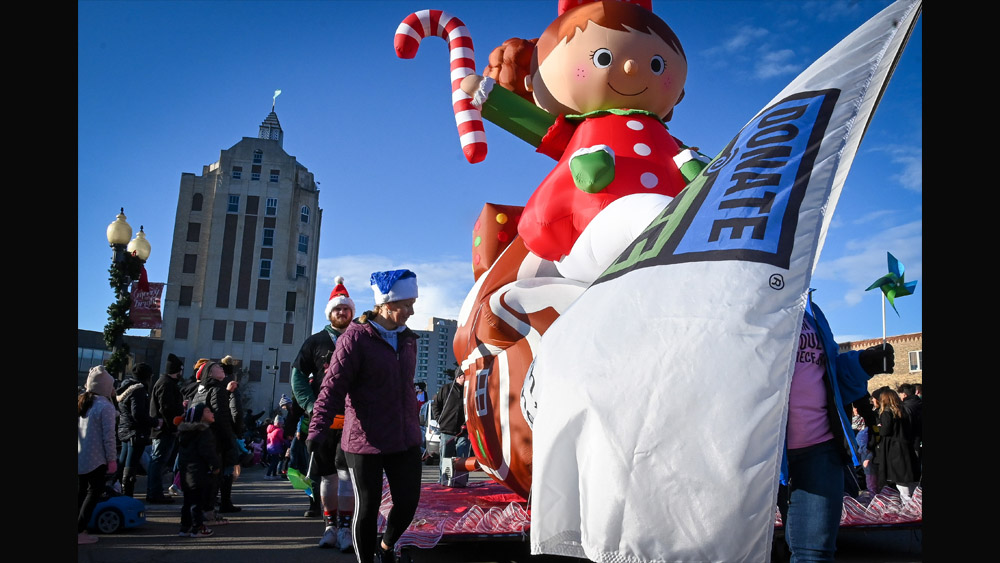 4. A dance party for kids: Blitzen's Ball — a dance party for kids featuring princesses, heroes and other characters — will take place inside the four-story glass tower at Iconic Energy, 99 E. State St. (the former Rockford Register Star).
5. New party in Block 5: This first-time event in the 500 block of East State Street will give strollers the chance to warm up with fire pits, listen to a DJ battle, shop and dine at local establishments and see the popular fire and ice show as blocks of ice dissolve into bonfires.
6. Holiday Hot Rods: Cars & Coffee will host the Holiday Hot Rods Classic Car show, featuring a combination of classic and vintage cars decked out for the season. It will be hosted in the parking lot behind CJ's Bar & Grill, 115 N. Madison St.
There will be prizes for the best in class as well as the best decorated vehicle. The deadline to register is Nov. 23. Email carsandcoffeerockford@gmail.com to register. A limited number of cars will be selected.
7. 10 selfie stations: You can capture memories and be entered in a chance to win a prize by using the hashtag #strollonstate10 on social media. The more locations you stop at the more entries you get to win. The prize hasn't been revealed, bur organizers said it will be "a very special Stroll gift."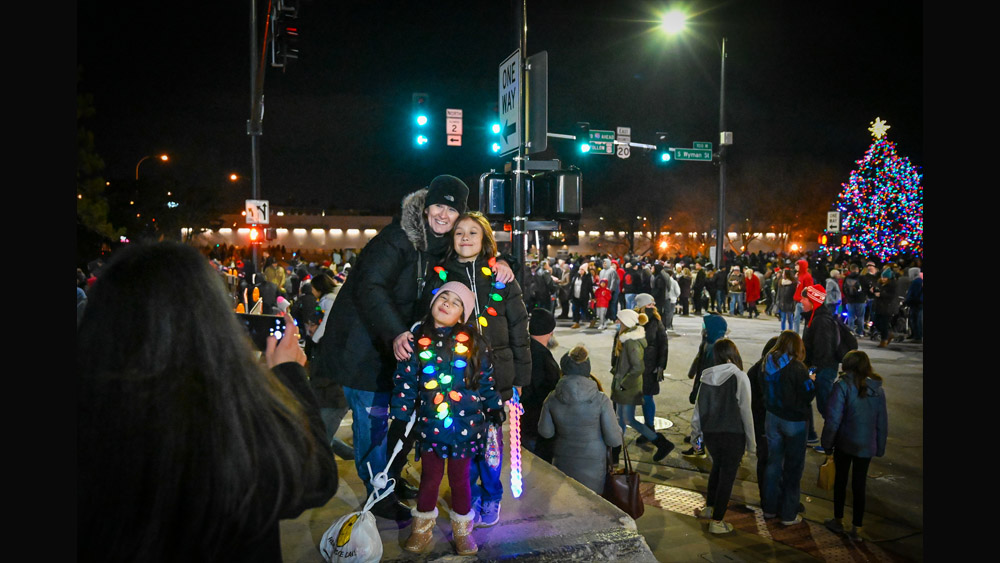 8. Movie Land returns both indoors and outdoors: Outdoor Movie Land will be in Lot 4 next to Jimmy Johns and across from Capri Restaurant on East State Street. The new Indoor Movie Land will be in Stewart Square, 308 W. State St. "The Grinch" will be shown at each location.
9. Ice skating at BMO Center: The Rockford IceHogs and Rockford Park District will host ice skating at the BMO Center. There will also be street hockey provided by the Chicago Blackhawks Foundation, along with other family friendly activities put on by the park district in the lot outside Veterans Memorial Hall, 211 N. Main St.
10. New Dasher Dash route: This holiday-themed run and walk will start and finish near Beattie Park, near 100 Park Avenue.
Participants will travel across the Rock River and the decorated East State Street in the Stroll footprint. The event begins at noon.
"We think runners will enjoy running on the footprint this year just two hours before the parade steps off," Groh said.
You can register until Nov. 24. No day-of registration will be available. Go here to register. If you register by Nov. 7 you are guaranteed to get a T-shirt.
---
This article is by Kevin Haas. Email him at khaas@rockrivercurrent.com or follow him on Twitter at @KevinMHaas or Instagram @thekevinhaas.