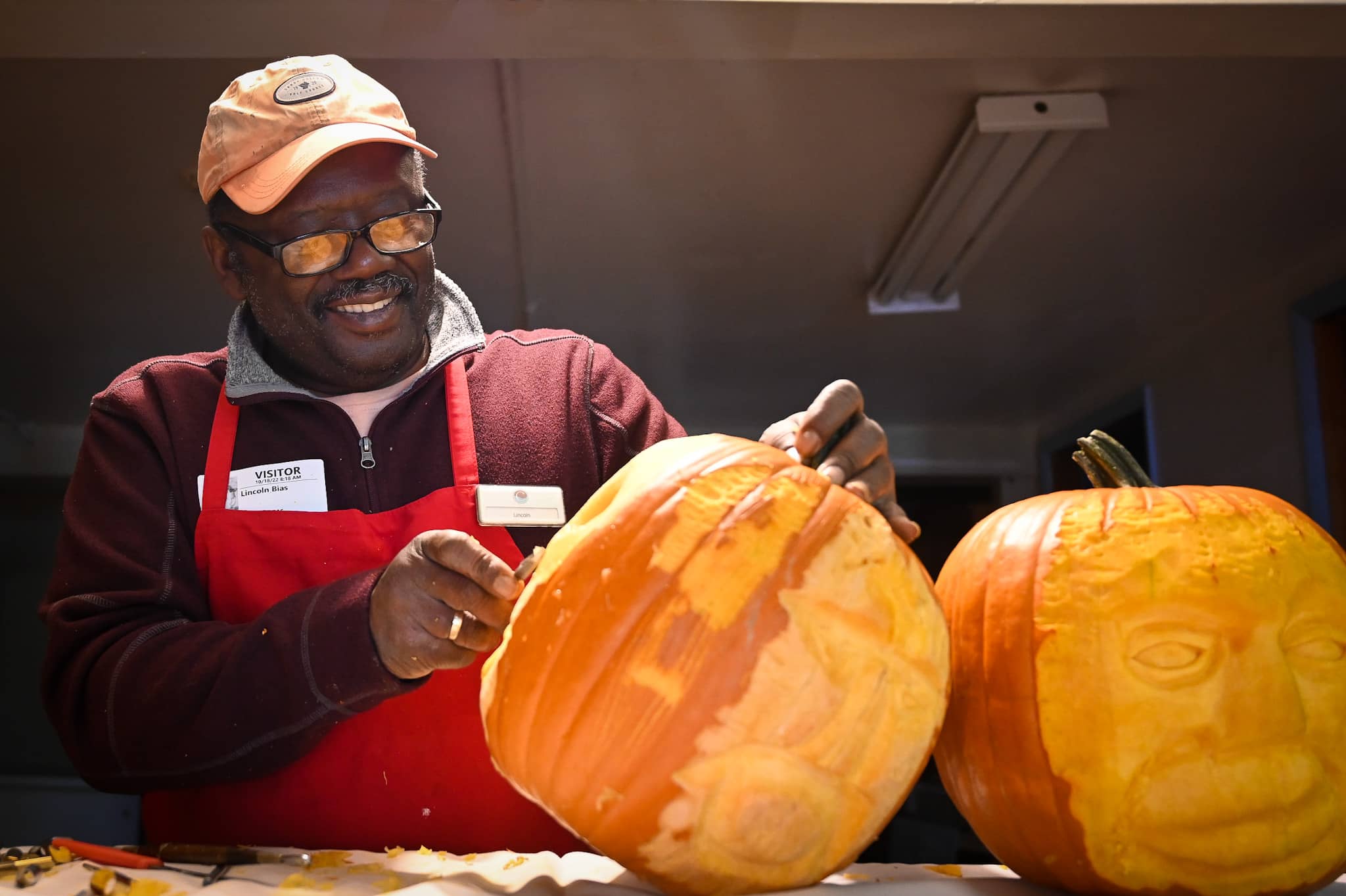 ROCKFORD — Lincoln Bias, a Rockford resident famed for turning pumpkins and other fruit into detailed works of art, realized two considerable goals this year in his carving career.
"On my bucket list there were two things I really wanted to do as a carver," Bias said. "One was be on Food Network. The other one was New York Botanical Garden.
"Both of those things happened this year."
Bias, a self-taught carver who has been honing his craft for about five years, is on the latest season of Food Network's "Outrageous Pumpkins." This season debuted Oct. 2.
Then, about two weeks after the premier, he was at the New York Botanical Gardens for a special invitational carving contest with three master carvers. Bias, along with Alan Silva and Lenny Calvin, were tasked with bringing the characters of the hit Broadway musical "Wicked" to life.
"It's an amazing experience but also an enlightening experience," he said. "The people in the park were amazing, and the park is truly amazing and beautiful with all the fall colors."
Bias is a master in kae sa luk, the ancient Thai tradition of transforming fruits and vegetables into elaborate displays. His prowess with the art form has earned him mini-celebrity status, with his Food Network debut leading to appearances on multiple TV news shows including WGN and Chicago Today.
"For me, it's just heartwarming to be appreciated," Bias said.
Bias also carves out time to give back in his home community, helping show kids the craft. For example, he's done demonstrations at Booker Washington Community Center and led classes for students at Roosevelt Community Education Center and Guilford High School this month.
"If everybody in the community put in 30 minutes a week to make it better we'd all live in a wonderful environment," Bias said.
---
This article is by Kevin Haas. Email him at khaas@rockrivercurrent.com or follow him on Twitter at @KevinMHaas.