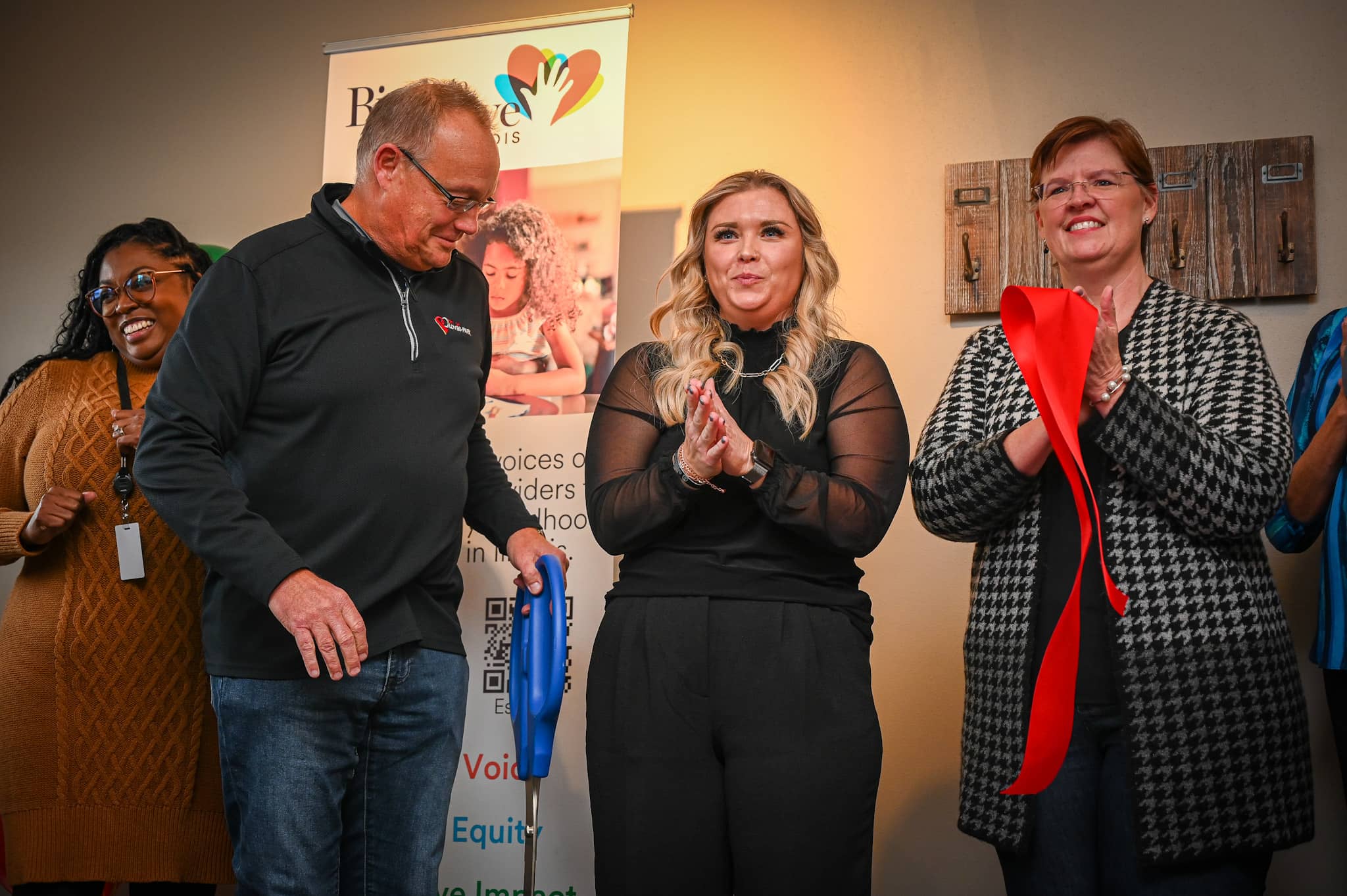 LOVES PARK — An effort is underway in Boone and Winnebago counties to study the strengths and shortcomings of early education here in order to build a more equitable and accessible system.
It's called Birth to Five, and the work being done here is part of a statewide initiative to collect data and community input that will be presented to state lawmakers to guide their policymaking and funding decisions.
On Friday, the the opening of the headquarters for the Birth to Five initiative here was celebrated at 1028 E. Riverside Blvd., which is across the street from Loves Park City Hall and the Boone-Winnebago Regional Office of Education.
"This community has a great early childhood support system," said Livia Bane, the manager for this region's Birth to Five initiative. "We have very strong players at the table, and it's our goal to pull those strengths together and to make improvements. There's always room for improvement."
The new office will be a hub for the work of Birth to Five Illinois, Region 4. It's one of 39 regions across the state.
Bane said her team will meet with families, teachers, administrators, business leaders and anyone else that has a stake in education as they prepare their report. It's expected to take about a year for the initial report to be completed.
"Our goal is to meet with every school, every district, every person who wants their voice heard," she said. "That's a big part of what we're still out there doing. So if you haven't engaged with us please reach out because we want to hear your story."
---
This article is by Kevin Haas. Email him at khaas@rockrivercurrent.com or follow him on Twitter at @KevinMHaas or Instagram @thekevinhaas.