ROCKFORD — It's a Christmas tradition for kids to get gifts from a man in a big red suit, but on Wednesday it was men in super suits — and sometimes capes — doing the gift-giving.
The Fatherhood Encouragement Project and Rockford police teamed up for the sixth annual Christmas with Superheroes event at the District 3 police station on New Towne Drive.
This year, the nonprofit adopted 67 families to provide gifts to a little more than 200 children.
"This is one of those really cool events where we get to engage with families and kids and really be a blessing in a season of need," said Danial Petrie, founder of the nonprofit, which works to mentor and encourage fathers.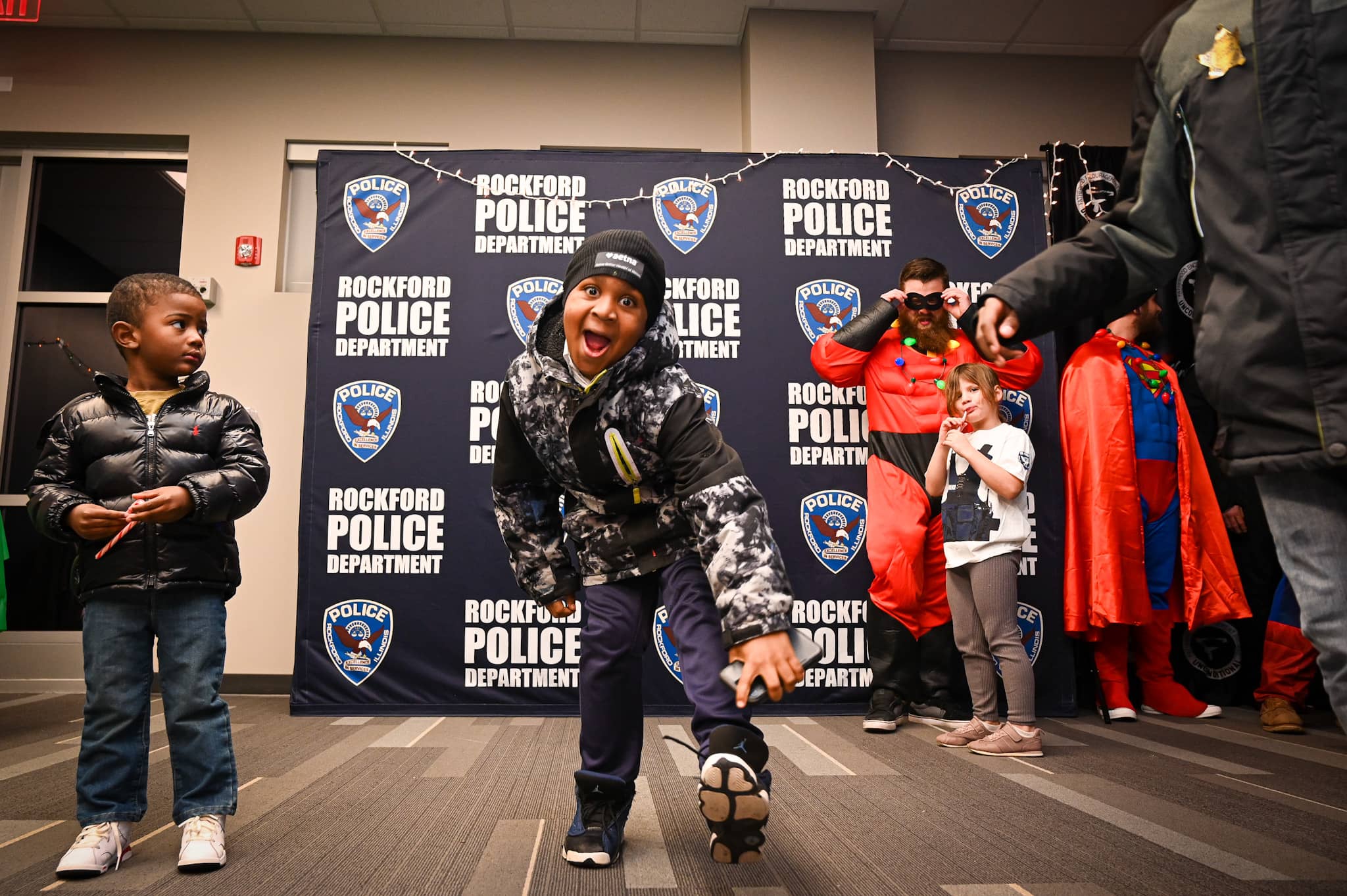 Petrie and The Fatherhood Encouragement Project raise money year-round to purchase the gifts, but the fundraising campaign picks up in earnest in September. They get private donations, including some from community service organizations such as Alpine Kiwanis and companies like Kind Staffing Group and Express Employment Professionals, Petrie said.
The recipients of the gifts are families who live at The Grove at Keith Creek, a nearby affordable housing development, and other families who faced hardship this year. The gifts are items the children have requested or need, Petrie said.
Fathers involved in the nonprofit played the roles of the superheroes, posing for photos with kids as they enter the event. Other dressed as elves hand out the gifts.
"Some of our most active dads show up and they get to dress up in really corny superhero outfits," Petrie joked. The kids "come in, and they really think these guys are the real deal, so it's really cool. And even the parents get engaged and they have a blast, too."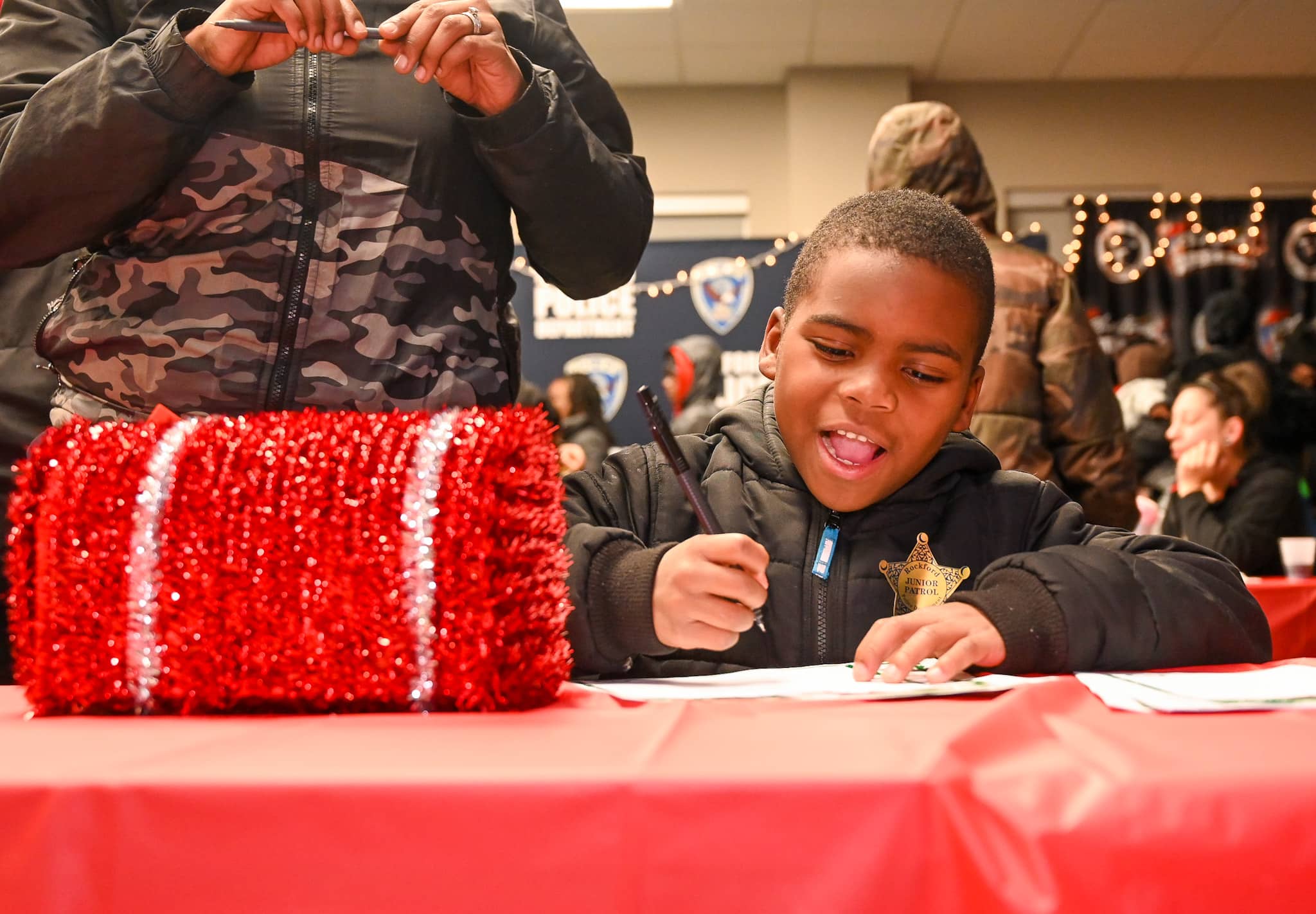 Tracy Clark attended the event with her 11-, 8- and 7-year-old children. They've lived at The Grove for two years but this was their first time at Christmas with Superheroes. She said her kids will take the gifts home and tuck them under the tree until Christmas morning.
"It means a lot to them because it's the simple things that matter to them," Clark said.
She said her kids don't know what the gifts are yet, but just "being invited here it just made their night."
Petrie said the event is his favorite of the year, and it warms his heart all year long.
"It's just a huge blessing for us and them, and we're just glad that we can be a part of that," he said. "We'll do anything we can to continue to engage them even after they leave today."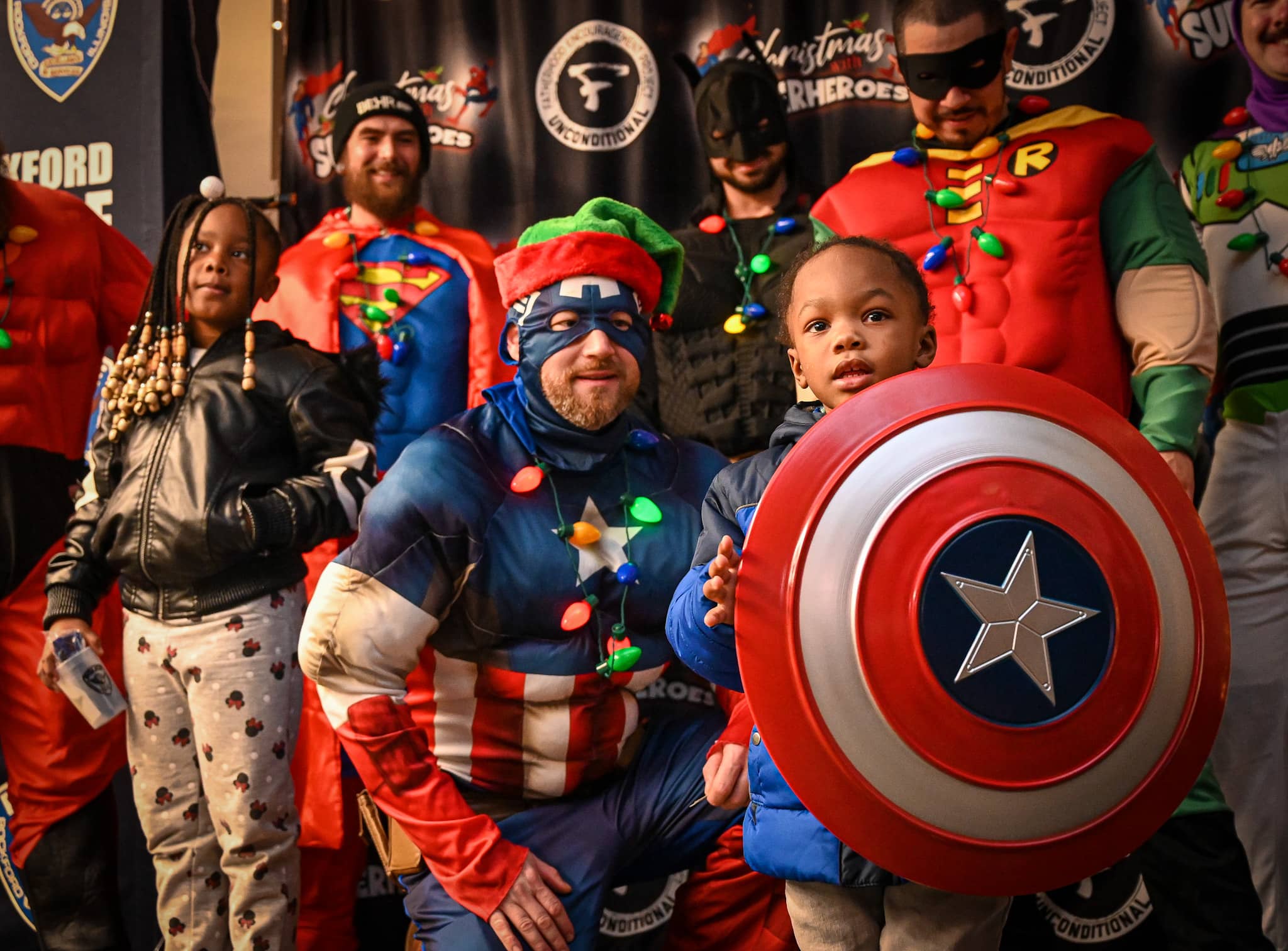 ---
This article is by Kevin Haas. Email him at khaas@rockrivercurrent.com or follow him on Twitter at @KevinMHaas or Instagram @thekevinhaas.