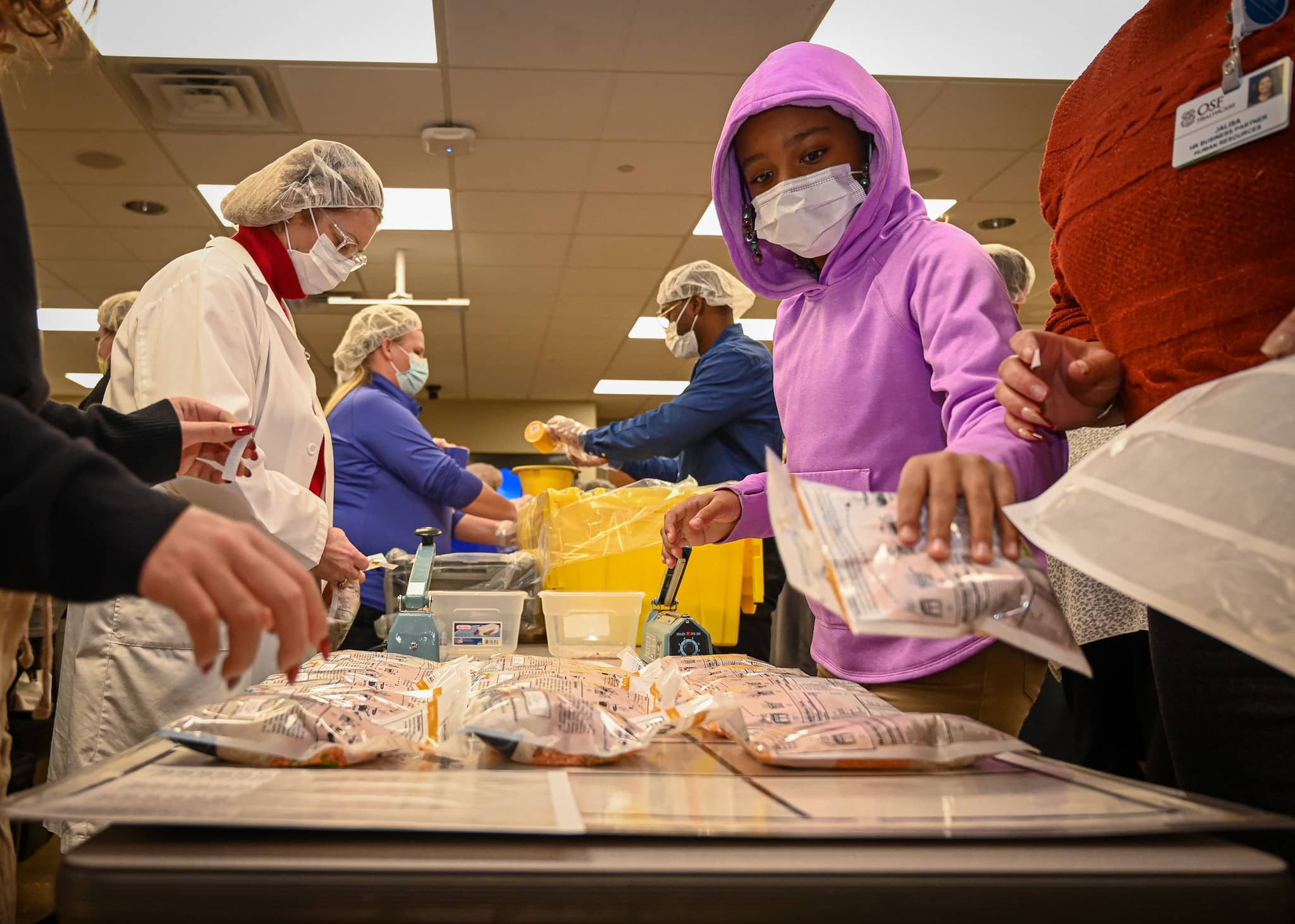 ROCKFORD — OSF HealthCare Saint Anthony Medical Center employees set out to pack 30,000 meals on Tuesday to help fight childhood malnutrition and hunger around the world.
The hospital's employees and some family members packaged food for Kids Around the World, a Rockford faith-based nonprofit that works to build playgrounds and provide meals and other support to children in need.
"OSF has always been all about giving the greatest care and love, and we were kind of contained to these four walls," said Adam Schafer, clinical nutrition manager for the hospital and coordinator of the volunteer effort. "So we wanted to do something more for the community, and for the world in this case."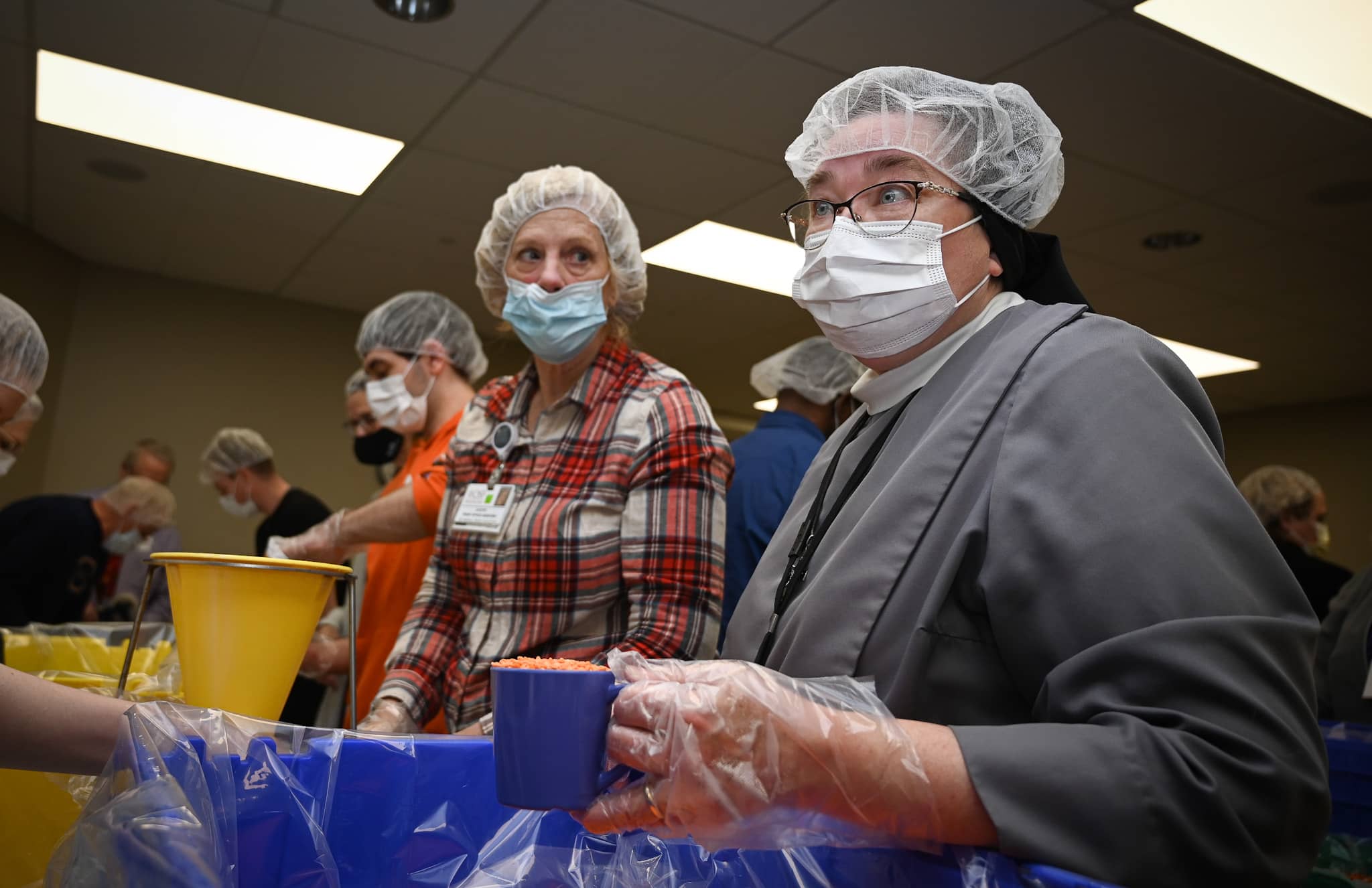 The meal packing done Tuesday is part of Kids Around the World's OneMeal program, which ships thousands of meals overseas to children in orphanages, schools, churches, homes and for community food centers.
According to Kids Around the World, one in seven children across the globe suffers from the effects of food insecurity and lives in a chronic state of malnutrition.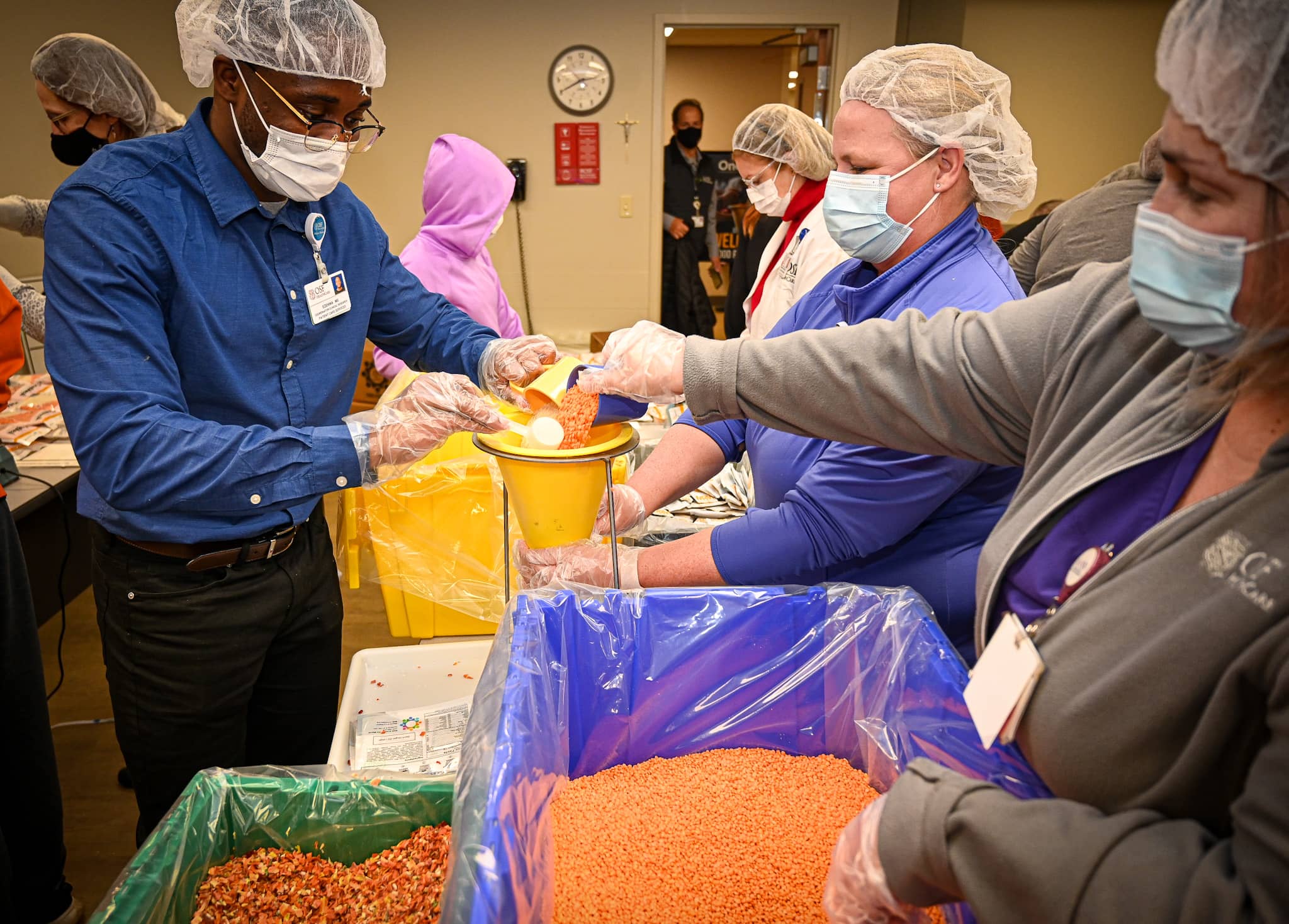 Schafer said he learned about the nonprofit after participating in a similar effort through Stateline Church, 601 N. Perryville Road.
About 70 people volunteered Tuesday to help pack meals at the hospital, 5666 E. State St.
"It just shows how much everyone cares, just to give back," Schafer said. "It just shows who we are as mission partners here at OSF Saint Anthony."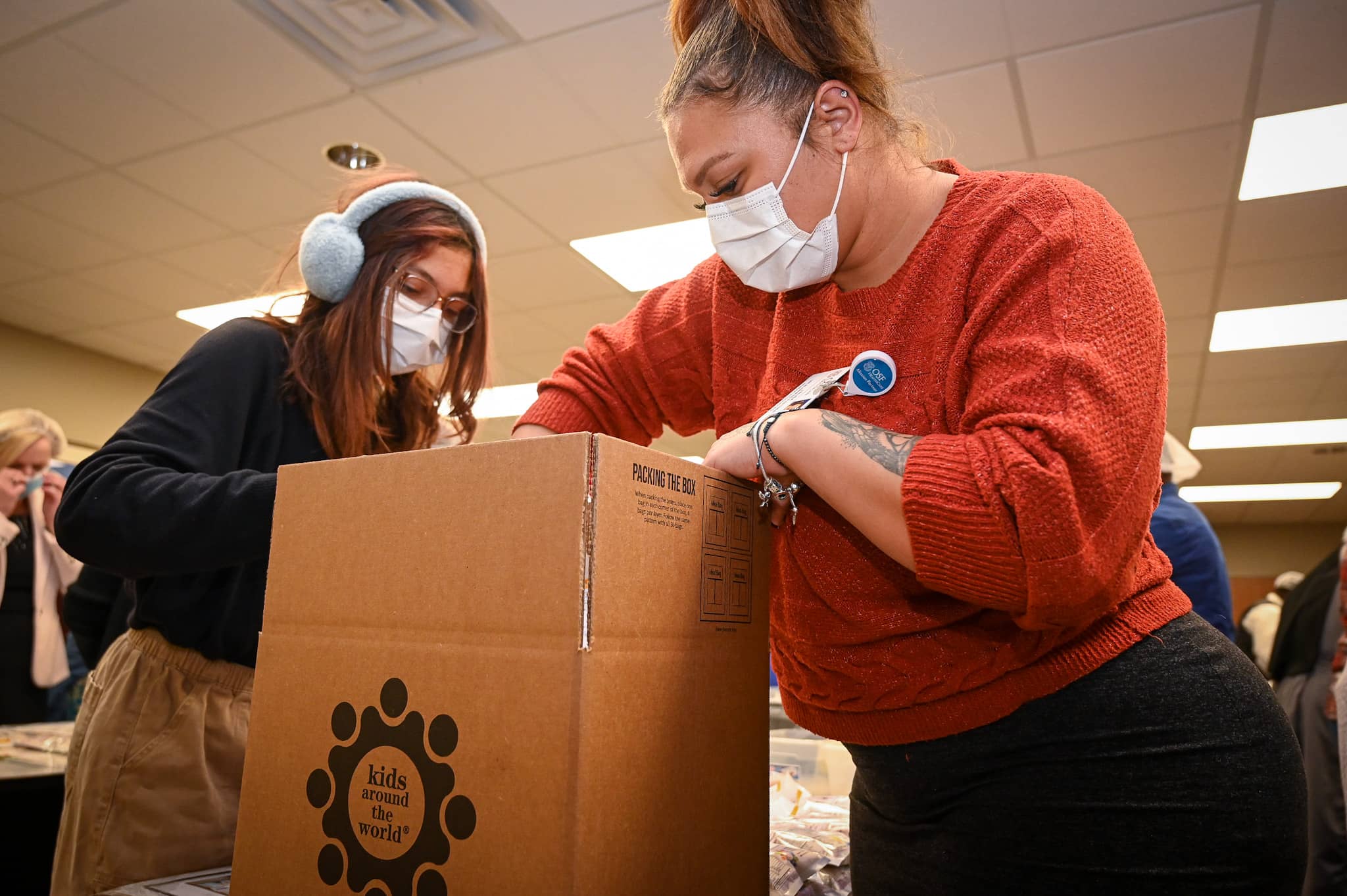 ---
This article is by Kevin Haas. Email him at khaas@rockrivercurrent.com or follow him on Twitter at @KevinMHaas or Instagram @thekevinhaas.