ROCKFORD — Beefaroo has opened its eighth location in the Rockford area and ninth restaurant in Illinois.
The fast-casual restaurant, which was founded in Rockford in 1967, opened its latest location at 10 a.m. on Tuesday at 1680 N. Alpine Road.
The restaurant is located in the former Sturtevant's Menswear, which closed in fall 2020 after 45 years in business, and near Midland States Bank.
Trista Finn was there for lunch with her kids Jacob and Camila, who are 7-year-old twins, and Maya, age 8.
"They've been waiting for it to open. We've been seeing it be built," Finn said. "They're on break from school, so it's the perfect day to come and grab a snack real quick."
Beefaroo is a Rockford staple that is "famously delicious" for its beef sandwiches, cheddar fries, cheese curds and other fast-service food.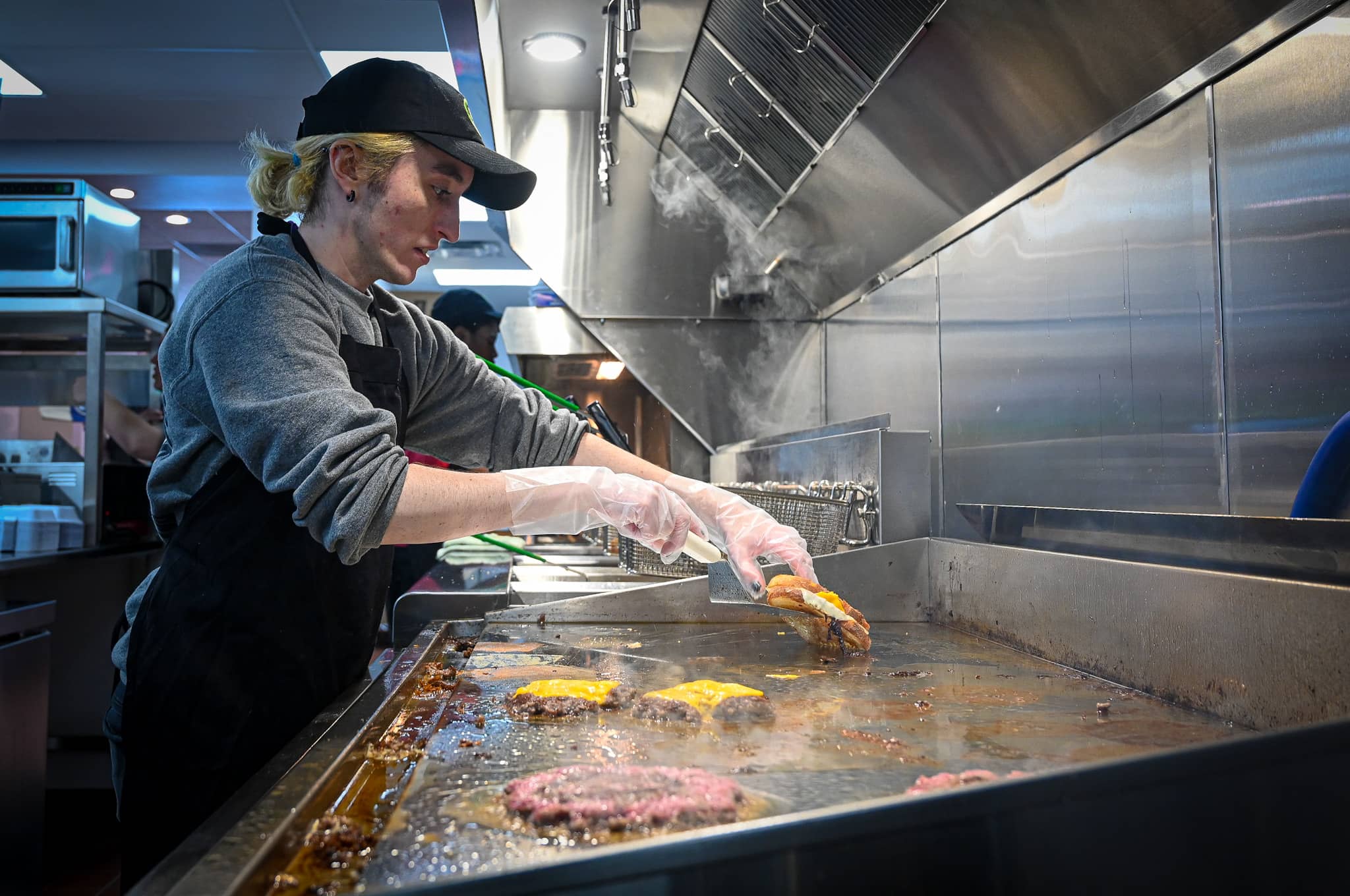 Finn said friends of hers that have moved away from Rockford often make it a point to eat at the restaurant when they visit home.
"When they come home they always want Beefaroo," she said. "It's one of the things I hear them say they miss."
Next up for the local chain is opening its first location outside of Illinois. The company plans to open along the historic U.S. Route 66 at 1411 West Kearney St. in Springfield, Missouri, in mid- to late-January.
"We're hoping to find some people from this community who have moved that way who would be great cheerleaders for that new location," said Dawn Durkin, brand leader for the company.
She, like Finn, has noticed Rockford natives have a special affinity for the restaurant.
"I think it's the best part of Beefaroo. The culture. The customers. The families that come here," Durkin said. "They grow up on Beefaroo and they grow to love it. Even the first stop they want to make off the airplane is a Beefaroo before they head home."
Next Brands, which purchased the franchising rights to Beefaroo in 2021, is also developing plans for restaurants in Manhattan and Overland in Kansas, Essexville, Mount Pleasant and Rose City in Michigan, and Lebanon, Indiana, and Cross Creek, Missouri.
Beefaroo locations
1680 N. Alpine Road, Rockford
2538 Auburn St., Rockford
6116 N. Second St., Loves Park
3401 S. Alpine Road, Rockford
6593 Lexus Drive, Rockford
6380 E. Riverside Blvd., Loves Park
4601 Adamson Lane, Machesney Park
5109 Rock Rose Court, Roscoe
820 W. Main St., West Dundee
Coming soon: 1411 West Kearney St. in Springfield, Missouri
---
This article is by Kevin Haas. Email him at khaas@rockrivercurrent.com or follow him on Twitter at @KevinMHaas or Instagram @thekevinhaas.