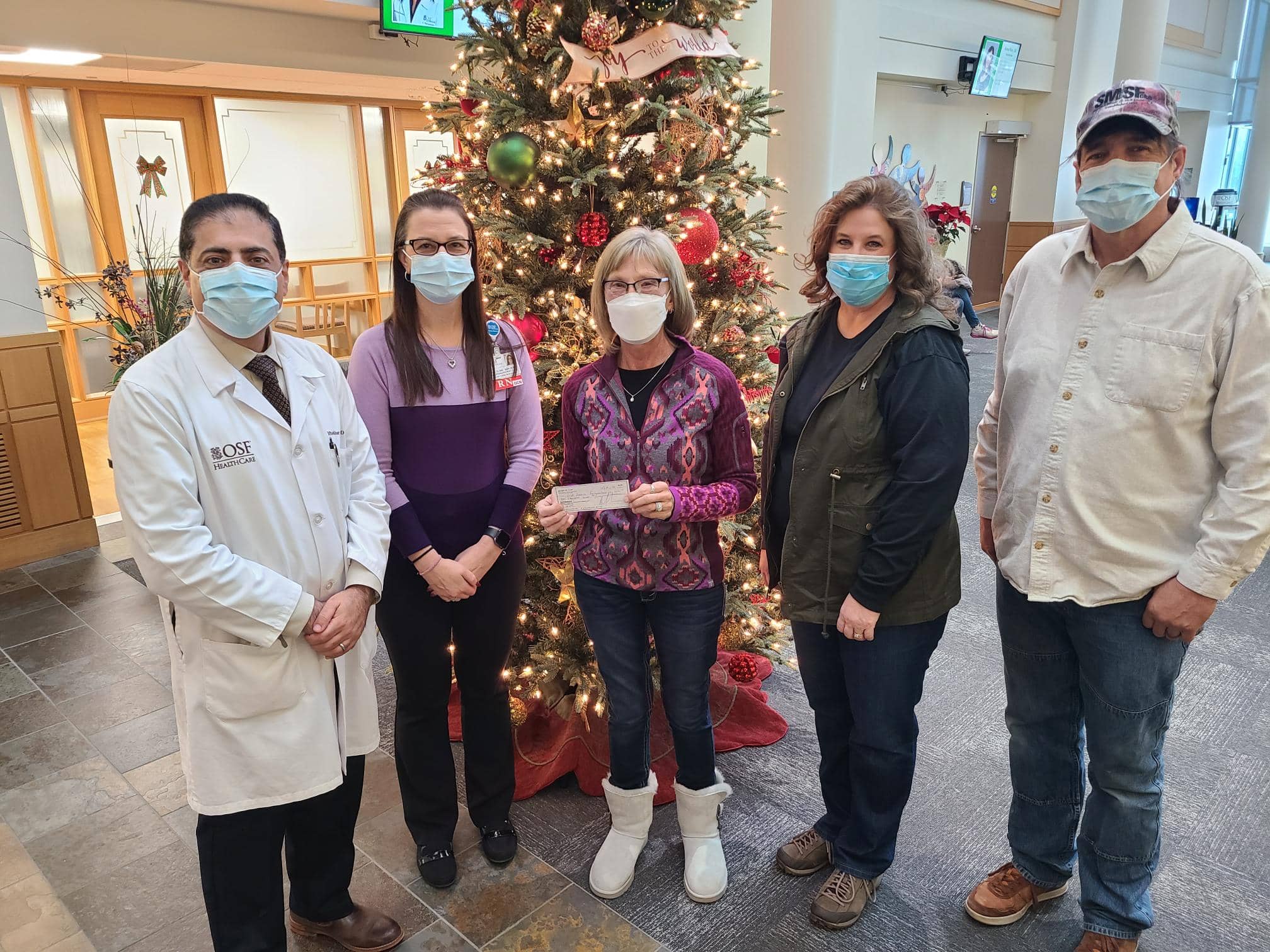 ROCKFORD —  The SM & SF Club donated $10,000 to OSF HealthCare on Thursday to support the Patricia D. Pepe Center for Cancer Care.
The donation is part of the social club's "Kick-In for Cancer" fundraisers, which support cancer programs throughout northern Illinois. The club started the program in 1998 and raises money through various events, including a motorcycle run and a golf outing.
"This is a great way for our club and members to support the community," Cyndy Lane, volunteer coordinator for the "Kick-In for Cancer" campaign, said in a news release. "Unfortunately, cancer touches everyone and this is an opportunity for our club to, hopefully, provide some comfort to the patients and their families who are going through a difficult time."
The club was founded in 1898 as the Swedish Music & Sick Fraternity.  At that time, Swedish singing societies were popular in the Midwest, and competitions were held throughout the year.
Today, the SM&SF Club is a nonprofit social club with more than 600 members.
---
This article is by Mary Sisk. Email her at msisk@rockrivercurrent.com or follow her on Instagram at @maryrrcurrent