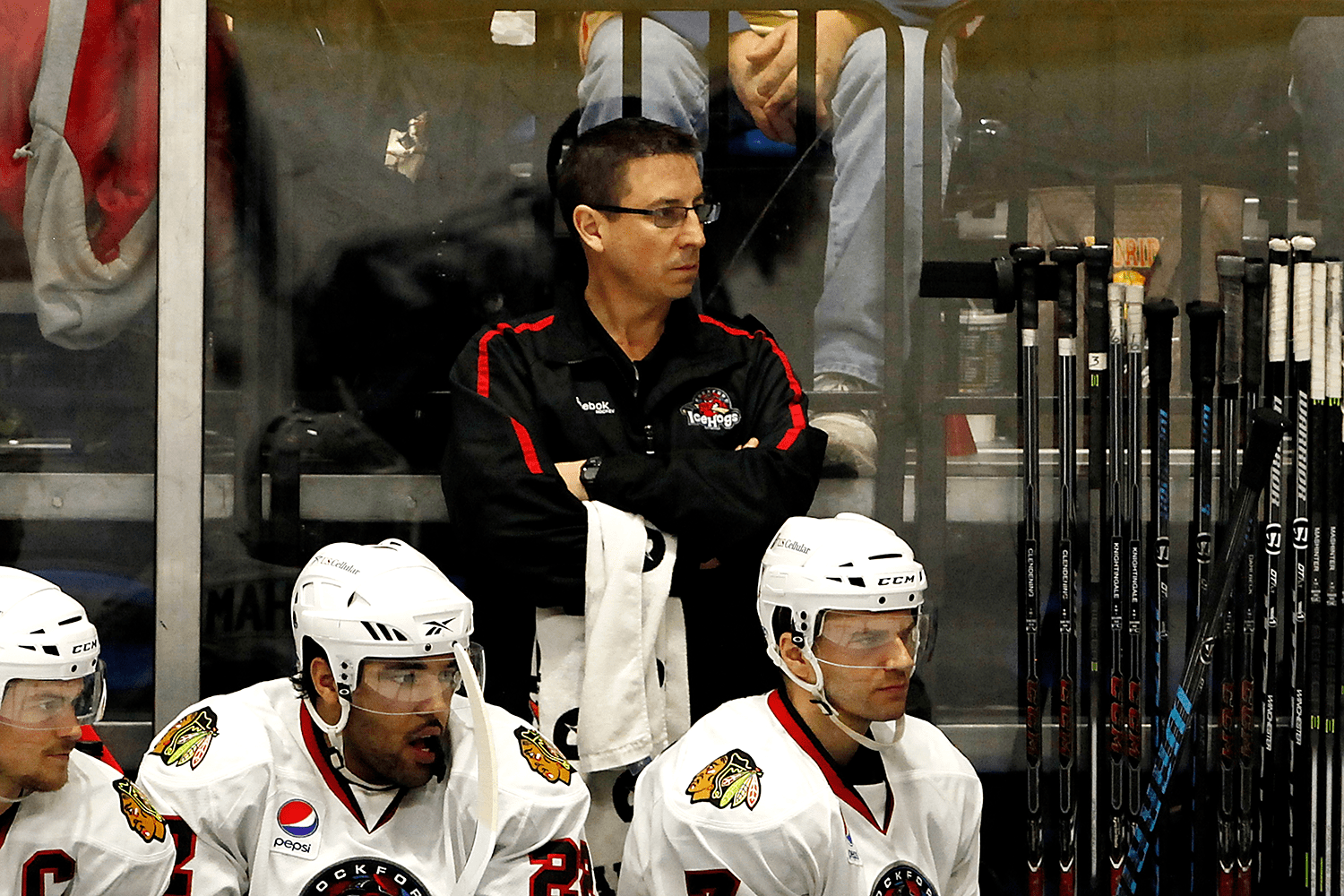 ROCKFORD — The Rockford IceHogs and teams from across the AHL and NHL have rallied to support Russ Holden, the Hogs longtime equipment manager who suffered a stroke in August.
Holden, who was set to enter his 14th season with the team this year, has been recovering at his home in Mississippi.
"He's missed," said Mike Peck, the Hogs vice president of marketing, content and operations. "We're all hoping he makes that recovery. … He's making progress, which is great news, but it's definitely a tough road. He's got the mentality to do it, and we're all here for support for him."
Tyler Carpenter, the team's interim equipment manager, initiated an effort to raise money to support Holden on his path to recovery. Teams from around the NHL and AHL donated items for an online auction that will support Holden. There are signed sticks and pucks from Jonathan Toews, Patrick Kane and other current and former Chicago Blackhawks. But other teams donated, too, including the New York Rangers, Dallas Stars, Los Angeles Kings and Winnipeg Jets.
So far, the auction has raised more than $22,000. It runs for another week, ending at 9 p.m. Jan. 19.
Peck said the outpouring of support shows both the respect the leagues have for Holden and the way the hockey community can rally together.
"It's really cool to see how the hockey community has come together," Peck said. "Grateful is definitely the word we've been using a lot lately."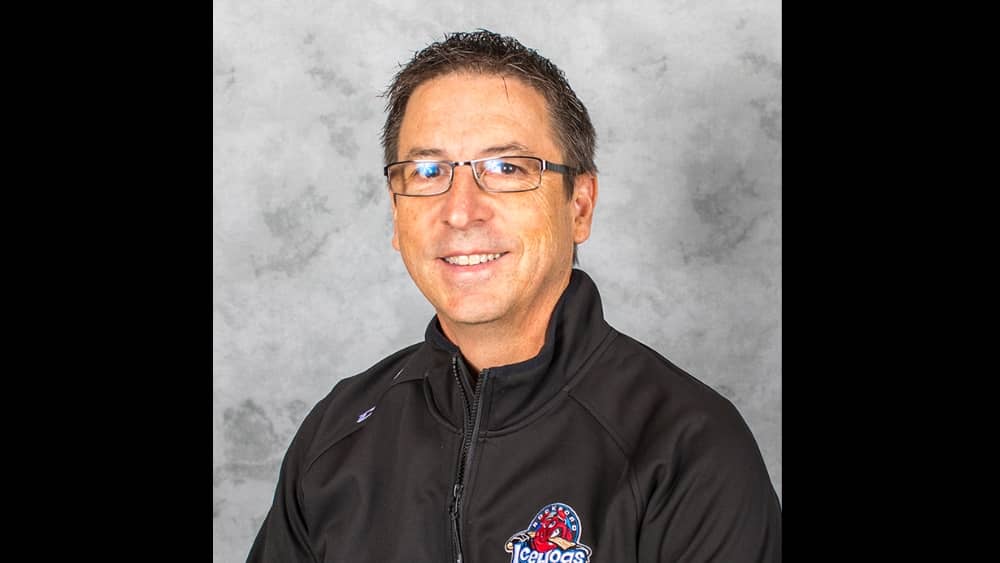 Holden concluded his 13th season with the Hogs last year by being named the team's Man of the Year for his efforts to shepherd the team through various COVID protocols.
"We had a lot of restrictions last year and a lot of NHL and American Hockey League protocols that the team had to follow," Peck said. "Russ was really integral in helping the team get through that and navigate all those different protocols last season."
Peck said he hopes Holden can one day return to the team.
"The operation doesn't operate without a Russ Holden," Peck said. "There's so much that Russ and his crew does and it doesn't go unnoticed."
How to help | Fundraiser for Russ Holden
You can view and bid on auction items HERE. Proceeds from the sales benefit Russ Holden on his path to recovery.
---
This article is by Kevin Haas. Email him at khaas@rockrivercurrent.com or follow him on Twitter at @KevinMHaas or Instagram @thekevinhaas.