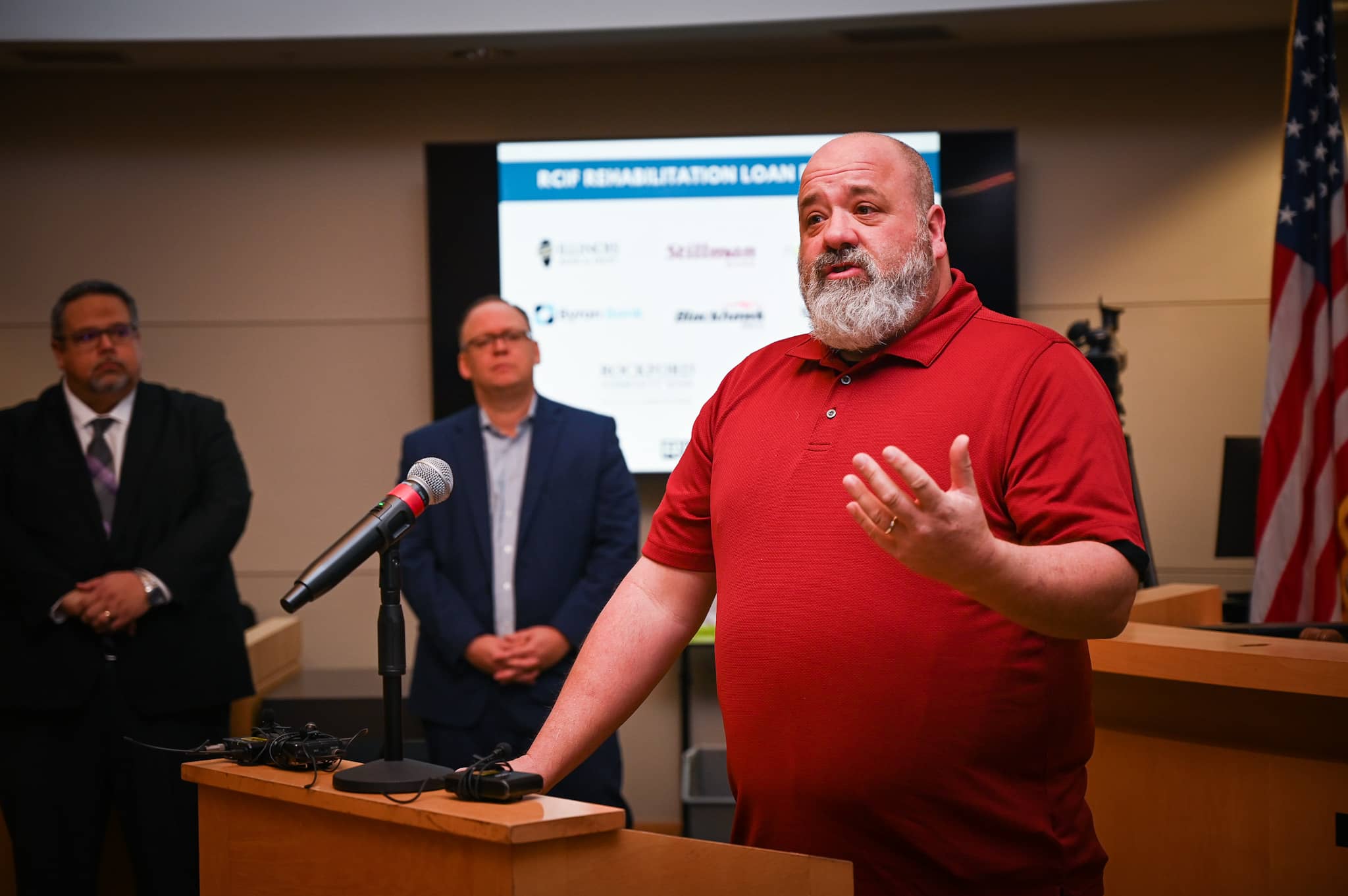 ROCKFORD — A new organization that helps rehab vacant and dilapidated homes by filling gaps in traditional financing has helped bring four properties back to life with 14 more in the works so far.
The Rockford Community Investment Fund was incorporated a year ago with a goal to improve the city's neighborhoods by providing short-term loans to developers for amounts that are typically too low for a traditional bank to take on.
Such funds have been around since the 1990s, and there are more than 1,300 nationwide, but this is the first one in the Rockford area, according to Jeff Fahrenwald, vice president at SupplyCore and chairman of the board for the RCIF.
"This program has allowed me and my partners to purchase a home that we could not get funding for," said Jason Bennett of J. Bennett Realty. "It's life-changing not just for those people in those communities, but for guys like me as well who are in the trenches."
Bennett said the organization, which is a separate arm of the nonprofit Rockford Local Development Corp., benefits both his business and helps stabilize neighborhoods where people often feel like no one cares to invest. He said he personally experienced growing up in a neighborhood that was in need of the type of repairs he's doing today.
"I know these are good people and they just need somebody to care," he said.
The loan fund was financed by seven local banks, three nonprofits and the city of Rockford, which leveraged federal American Rescue Act funds to provide $1.2 million for the loans. Together there's more than $2.5 million available to loan with the potential to win more federal grants to bolster the fund.
"All of us know that one house that is dilapidated and maybe dragging down everyone's property values," Mayor Tom McNamara said during a news conference Friday at City Hall highlighting the fund's first year. "This helps fill that need."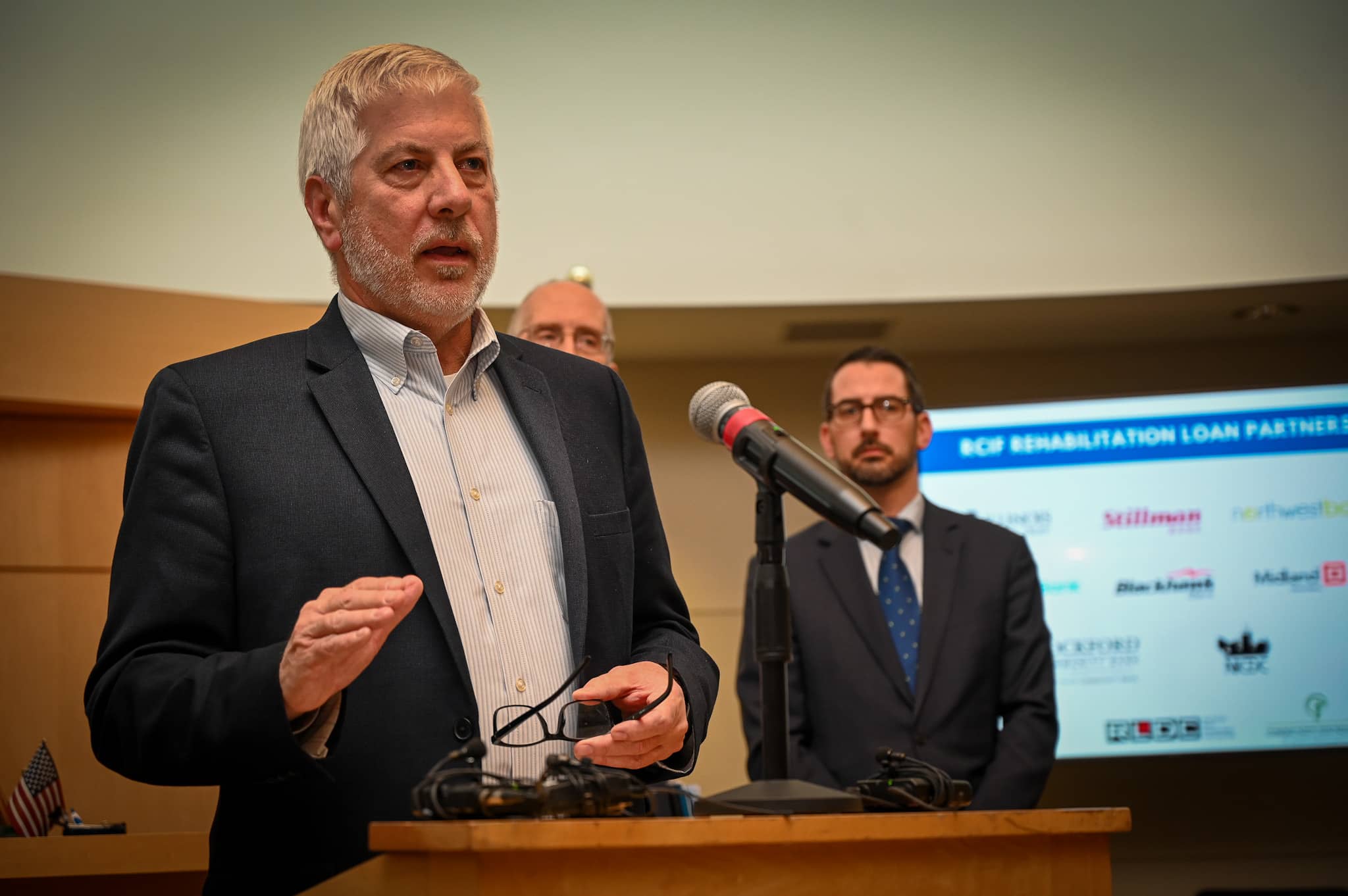 The city also has a critical home repair program that helps homeowners fix their property, and it has been aggressive in tearing down 80 to 100 blighted houses each year. This program, however, fills the gap for properties that don't need to be demolished, "they need to be reinvested in," McNamara said.
The organization has 14 active loans totaling $855,500 in the city, and it gave out four other loans totaling $285,000 that have already been repaid after the rehab projects were finished. Most of the loans have been provided within the last two months, according to Tom Sandquist, executive director of the RCIF.
"We are incredibly proud of our success as we finish our first year," Sandquist said. "When borrowers pay back their loans, we are able to almost immediately get that money back out into the community with another loan.
"We are extremely grateful to our partners in this project for helping to dramatically increase our ability to improve many neighborhoods in our community."
The fund is needed because lenders typically won't go through the hassle of appraisals, inspections and other work upfront for what is usually a low return. This fills that void by providing loans up to $100,000 that must be paid back in no more than a year. The goal is to get the properties improved quickly and back into the hands of owners who occupy the house.
"We love to lend in neighborhoods and support our communities. Sometimes it's just difficult in our business models to get everywhere," said Jeff Hultman, president and CEO of Illinois Bank & Trust, one of the banks that financed the loan fund. "That's why (Community Development Financial Institution's) exist, to help fill that gap."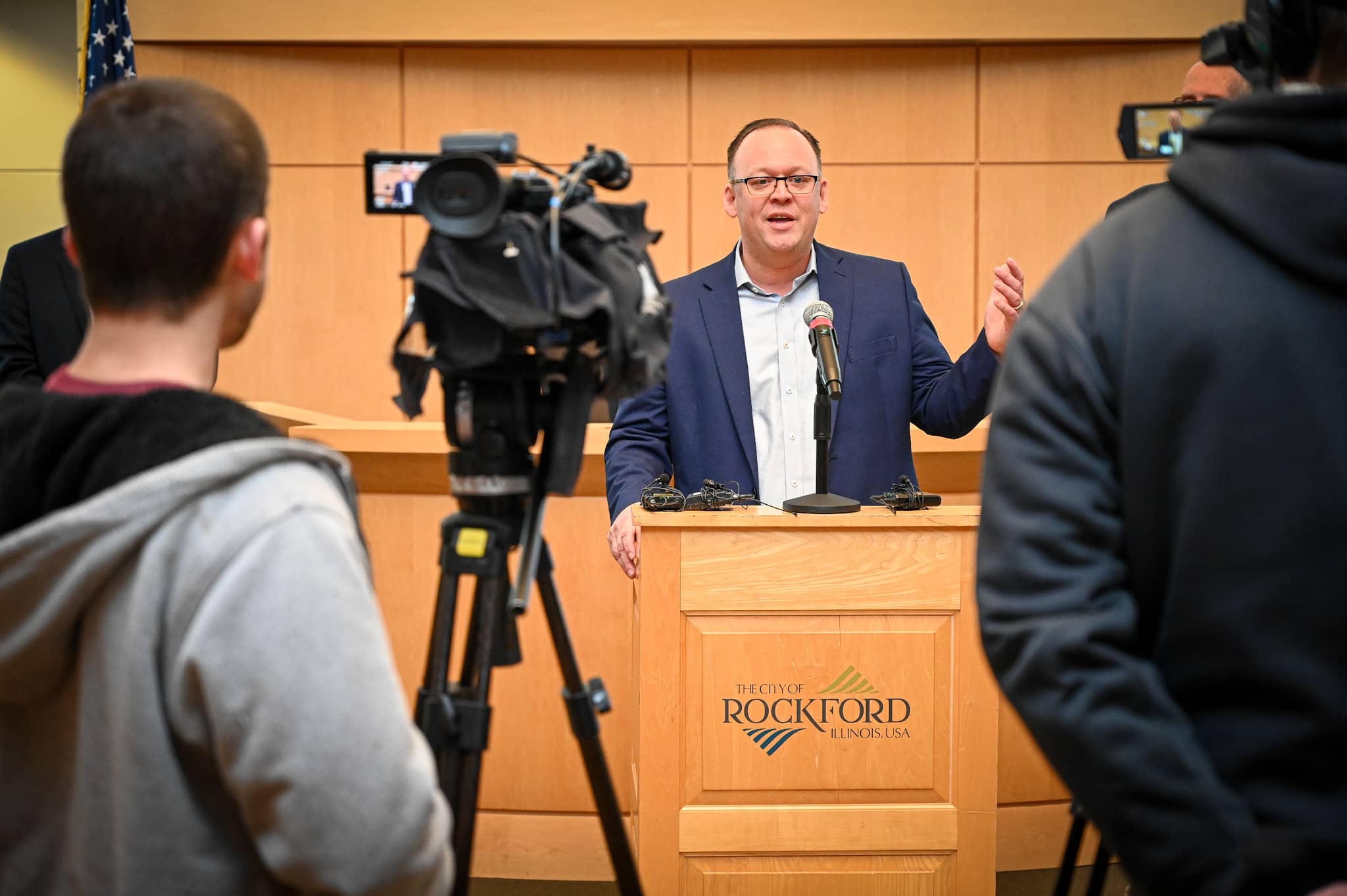 The fund will help change untenable conditions, lift property values and provide a sustained source of capital for developers making the improvements, partners in the organization said.
"Housing is the cornerstone of much of what drives our community, including physical health and well-being, education and even employment," said Dan Ross, president of the Community Foundation of Northern Illinois. "Many of the things we strive for become infinitely more difficult to attain when we are facing the challenge of where we're going to sleep from one night to the next or we're living in unsafe or unhealthy conditions."
Fast facts | Rockford Community Investment Fund
What is it: The Rockford Community Investment Fund aims to foster economic development in low-to-moderate income neighborhoods by providing loans for repairs that are rarely available through conventional financing.
About the loans: The loans are limited to $100,000 and no more than one year in duration. Borrowers pay market-rate interest rates.
Who funds it: Illinois Bank & Trust, Blackhawk Bank, Stillman Bank, Northwest Bank, Rockford Community Bank, Midland States Bank, Byron Bank, Community Foundation of Northern Illinois, Rockford Local Development Corp. and the city of Rockford. It also received a $125,000 grant from the U.S. Department of Treasury and can apply for federal funds.
On the web: rcifund.us
---
This article is by Kevin Haas. Email him at khaas@rockrivercurrent.com or follow him on Twitter at @KevinMHaas or Instagram @thekevinhaas