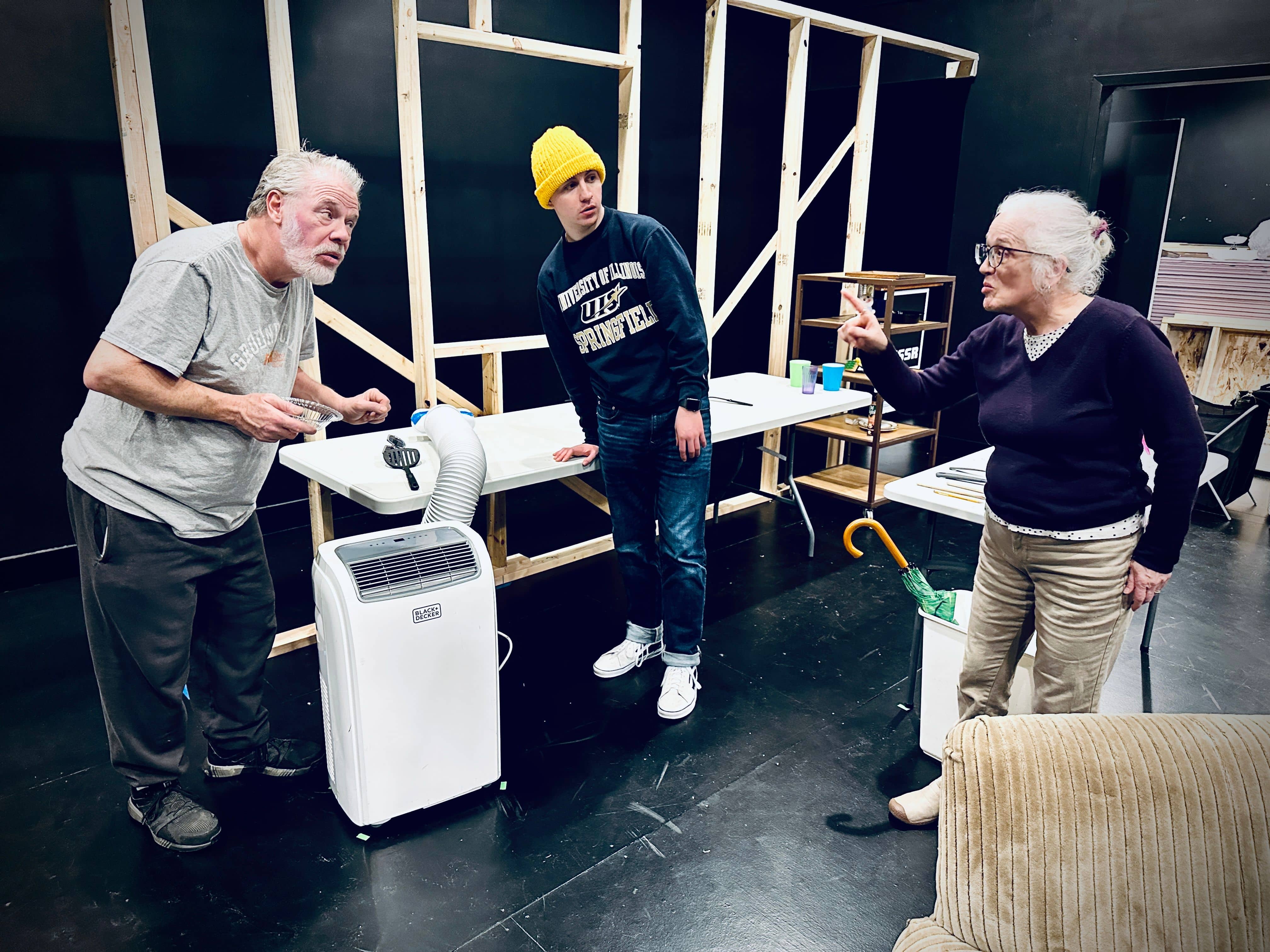 ROCKFORD — The West Side Show Room's next play, "Hir," features a role written specifically for a transgender actor.
The nonprofit theater said that's a first for it and likely a first for performing arts across the city of Rockford.
"The West Side Show Room is a place that really cares about telling these sort of under-represented stories and making sure their casting reflects the diversity they portray," said Axandra Smalley, who uses the pronounces they/them and identifies as transgender and nonbinary.
The play, which is written by Taylor Mac, is a comedy about a suburban family in disarray. It starts as Isaac returns from serving with the Marines in Afghanistan to help his ailing father who suffered a stroke. He finds his mother, once a quiet homemaker, has now mercilessly taken over as the head of household and keeps her husband dressed in clown makeup and a drab nightgown. Meanwhile, Isaac learns that his sister Maxine is now his brother Max, who goes by the pronouns ze/hir. The latter is pronounced like "here."
"With gender-inclusive pronouns becoming more commonplace in today's society, trans people are starting to gain a bit more visibility and acceptance," Artistic Director Epic Jones said in a news release. "In a sense, society itself is in transition, as all of us— whether accepting of these pronouns or not— are confronted with a rapidly changing vocabulary that can be challenging to adapt to."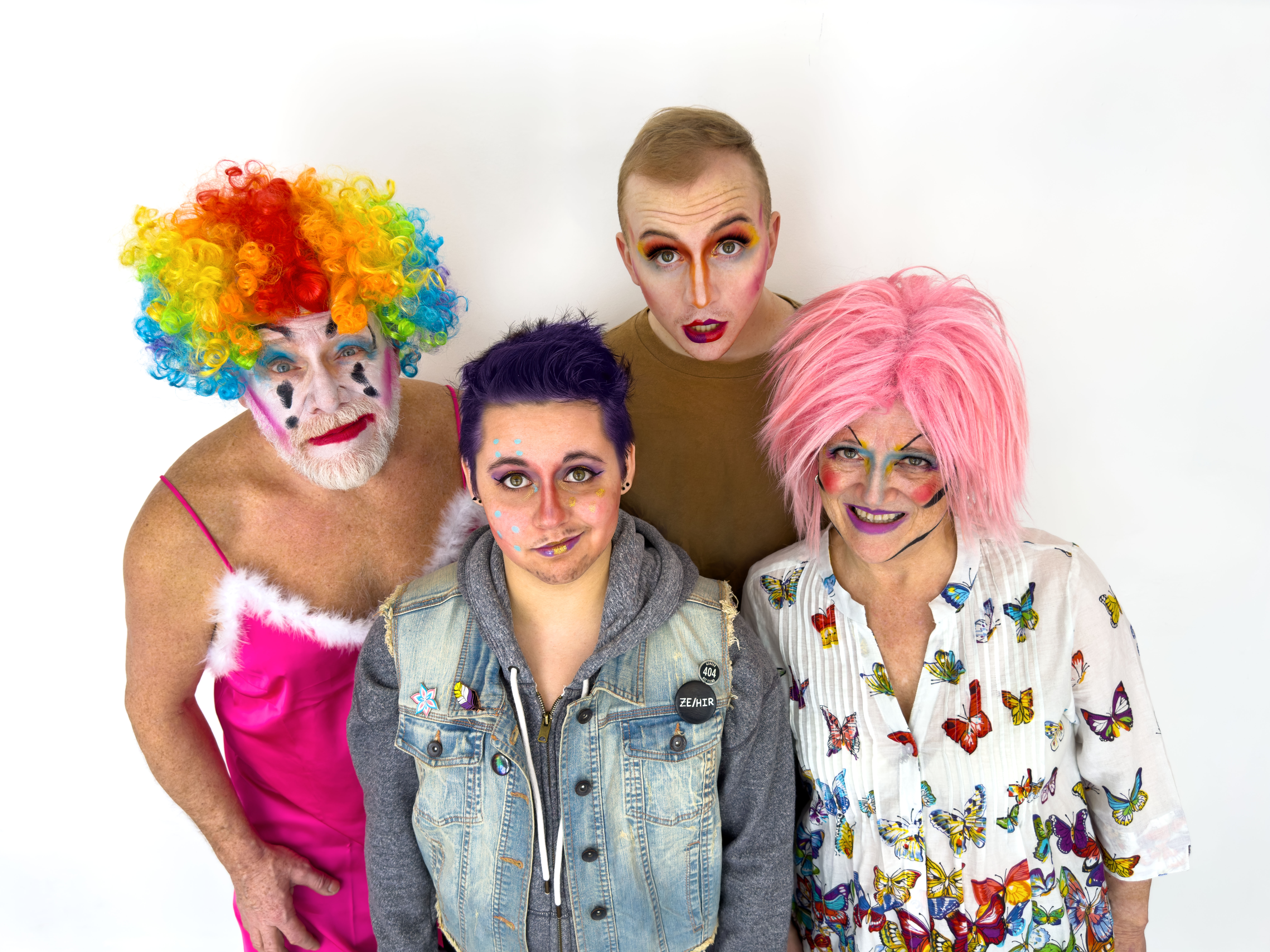 Smalley, who last appeared at The West Side Show Room in 2021 as Peter in "Peter And The Starcatcher," takes on the role of Max.
"Though Max's experience differs from my own, I am thrilled to be able to portray hir story and help give voice and visibility to people like us that don't often see themselves onstage," Smalley said.
The West Side Show Room has partnered with The Liam Foundation, a nonprofit transgender and queer advocacy organization, to present the play.
The Liam Foundation will facilitate a series of three talk-backs where the audience will be invited to stay after the performance to ask questions and discuss the themes of the play with the actors and artists in attendance.
"Hir" also features Carolyn Cadigan as Max's mother, Paige, and Christopher Palmer as Paige's husband, Arnold.
"Hir" opens Feb. 17 at The West Side Show Room, 1414 N. Main St. in Rockford. Tickets are $20 for adults and $10 for students.
---
Know before you go | 'Hir'
Where: The West Side Show Room, 1414 N. Main St., Rockford
When:
8 p.m. Friday, Feb. 17 (talk back) and Saturday, Feb. 18; 4 p.m. Sunday, Feb. 19.
7 p.m. Thursday, Feb. 23, 8 p.m. Friday, Feb. 24 (free show) and Saturday, Feb. 25. 4 p.m. Sunday, Feb. 26 (talk back)
7 p.m. Thursday, March 2 (talk back), 8 p.m. Friday, March 3 and Saturday, March 4
Tickets and more info: wssr.org/hir
---