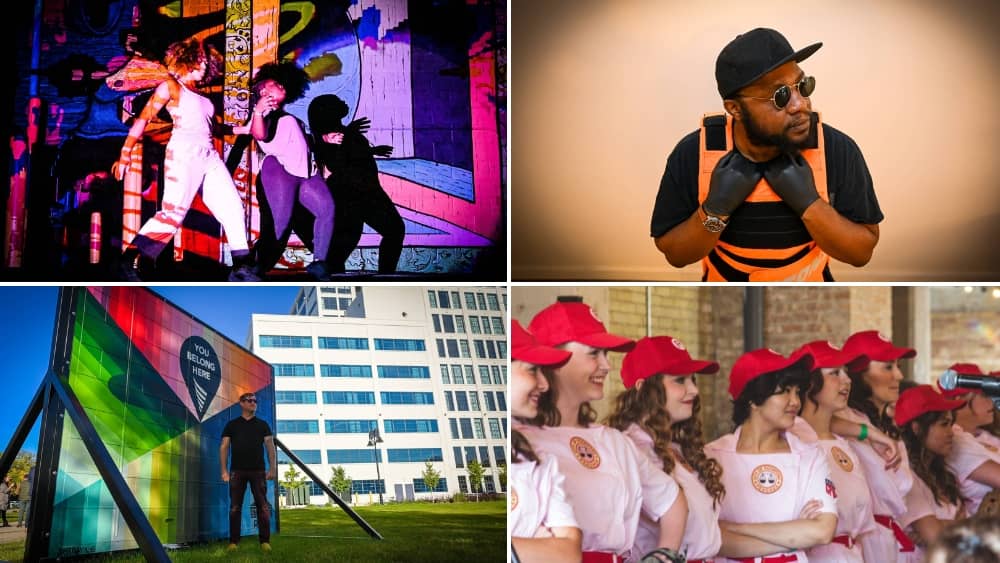 ROCKFORD — The Rockford Area Arts Council on Tuesday announced 48 nominees for this year's Rockford Area Arts Awards.
The list of nominees represents a cross-section of artists and advocacy organizations that have contributed to the cultural and artistic enrichment of the Rockford region.
The winners in 11 categories will be celebrated March 10 during an awards ceremony at the Rockford Woman's Club, 323 Park Ave.
The categories are: Lifetime Achievement Award, Distinguished Artist of the Year, Young Arts Ambassador, Visual Artist of the Year, Performing Artist of the Year, Production of the Year, Innovation in the Arts, Arts Educator of the Year, Excellence in Service to the Arts – Individual, Excellence in Service to the Arts – Organization, Placemaking + Spacemaking.
2023 Rockford Area Arts Awards nominees
Angel Rodriguez
Betsy Youngquist
Brett Whitacre
Brian Wienski
Bryan Douglas
Bryan Nambo – "Still Crusty"
Byron Civic Theatre – "The Lion King Jr."
Collettia Berryhill
Dominick Bennett
Eamonn James Talkington
Elizabeth Wood
Evandia Penix
Fraim & Mortar
GEM
Giulyana Gamero
Greg Haut
HER Sister Program
J. R. Kortman Center for Design / Kortman Gallery
Jackie Kuroda
Janene Stephenson
Jeffrey W. Hendry
Judith Meyer
Kelvin Candie
Kiwanis Club of Rockford
Laura Gomel
Lincoln Halverson
Manny Tang
Martesha Brown
Maze Books
Micky Torpedo
Nick Cashmere
Norm Knott
Project Art – The Arc of Winnebago, Boone and Ogle Counties
Rachel Bonicquisti
Rockford Ready Health Literacy Task Force
Rose Salinas
Sinnissippi Audubon
Somnium: A Book of Dreams and Nightmares
Starlight Theatre
Tad More Tailoring
Tayanna Clark
The Bubble Hive Downtown
The Studio – "Girls of Summer"
Toby Thomas
Toni McLaughlin
Victor Rivera
West Side Show Room – "We Are Pussy Riot"
Whisper Studios
---
Know before you go | Rockford Area Arts Awards
When: 5:30 p.m. Friday, March 10. Social hour begins at 5:30 p.m. and the awards ceremony starts at 6:30 p.m. There is an after party beginning at 8:45 p.m.
Where: Rockford Woman's Club, 323 Park Ave., Rockford
Admission: $50
Tickets: artsforeveryone.com/rockford-area-arts-awards-tickets/