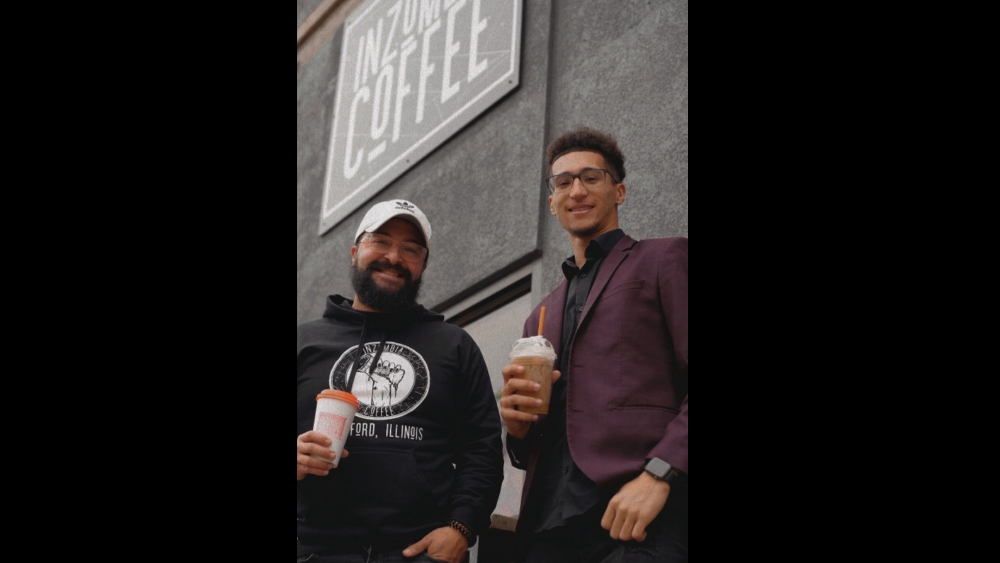 ROCKFORD — If you cast your vote early in the April election, you can claim a free coffee from a locally owned shop in downtown.
Inzombia Coffee and Precinct Committeeman Tamir Bell are partnering to encourage people to vote early. Early voting kicked off Thursday for the April 4 election, which features races for local school boards, city councils and village trustees.
If you bring your "I voted" sticker to Inzombia, 306 E. State St., you can claim a free drip coffee from now until April 3.
"We just want to shine light on the April election and encourage people to vote while also supporting a small business," said Pete DuFoe, owner of Inzombia, which opened in June.
Early voting in the city of Rockford will take place from 8 a.m. to 5 p.m. Monday through Friday at the Rockford Board of Elections office, 301 S. Sixth St.
Winnebago County residents who live outside the city of Rockford limits can vote early during the same hours at the Winnebago County Administration Building, 404 Elm St., fourth floor.
"This election is important as our educational institution's board members are up for election. This election will shape the future of our community," Bell said. "This partnership should encourage people to participate in the local election and visit a small business here in downtown Rockford."
---
This article is by Kevin Haas. Email him at khaas@rockrivercurrent.com or follow him on Twitter at @KevinMHaas or Instagram @thekevinhaas.