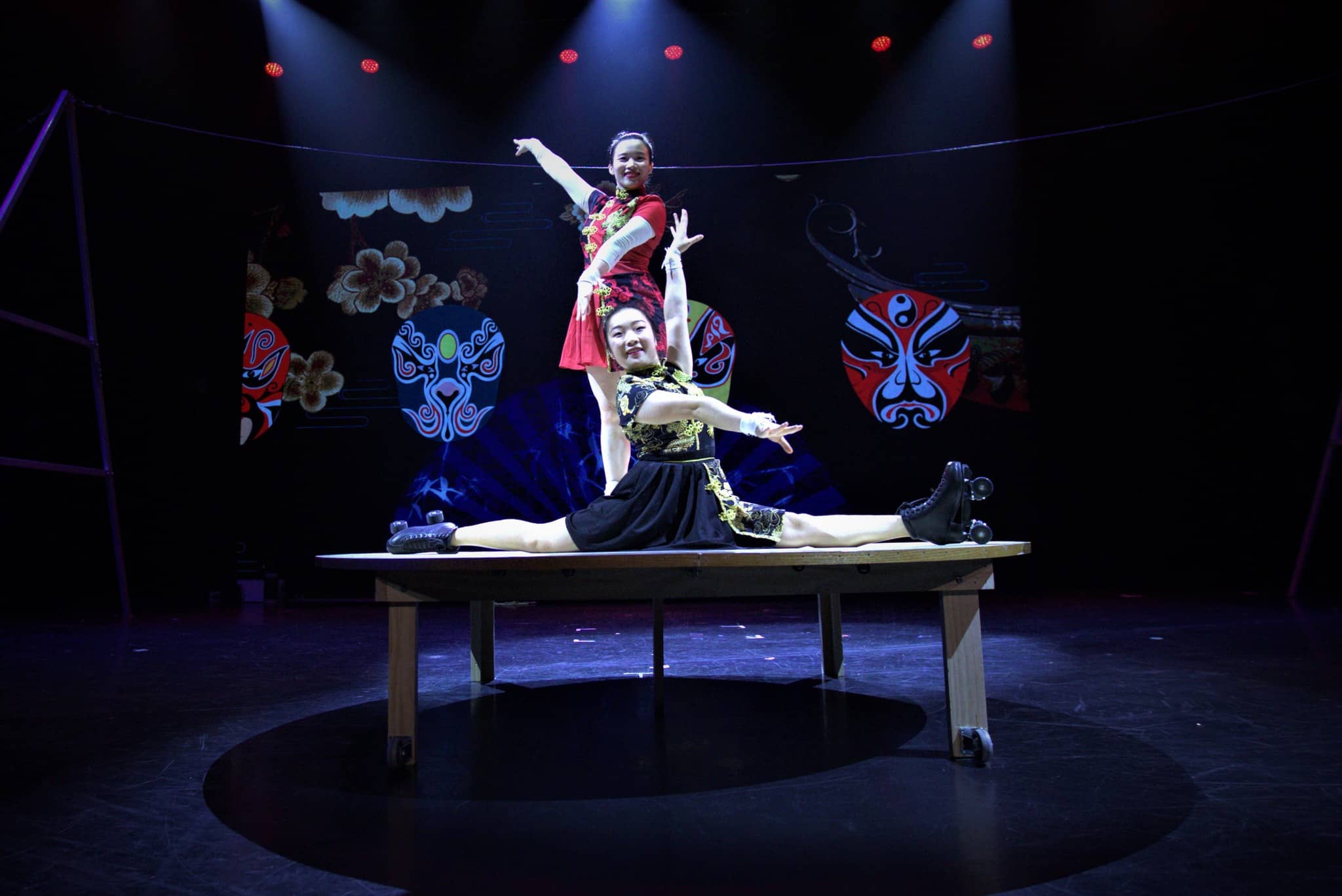 ROCKFORD — The Coronado Performing Arts Center will open its doors free of charge Wednesday for an evening performance of The Peking Acrobats featuring The Shanghai Circus.
The show is presented free as part of the Friends of the Coronado's annual Reach for the Stars project, which is designed to ensure that all Rockford fourth graders have access to a world class show at the historic theater.
In addition to the free evening show, an estimated 5,000 school children will see the performance in one of several matinee shows.
"The Friends of the Coronado 'Reach for the Stars' project is our annual commitment that the Coronado Theatre will
always be here to enrich the lives of school-children," Beth Howard, executive director of Friends of the Coronado, said in a news release. "As a special gift to our community this year, we are thrilled to be able to share this beautiful performance to enrich lives of families and individuals, as well, with our free of charge evening performance the Peking Acrobats."
The Reach for the Stars project has been on hold since the onset of the pandemic in 2020. To make up for the missed years, the Friends of the Coronado is expanding the program to those former fourth graders who missed out.
The Friends established reach for the stars in 2002 after the reopening of the Coronado. Since then, more than 36,000 children have seen shows at the theater as part of the project.
The Peking Acrobats are stopping here as part of their 33rd North American tour. The Chinese acrobatics company showcases precision tumbling, gymnastics, contortion and balance in a show that blends comedy and the suspense of dangerous stunts.
Know before you go | The Peking Acrobats
Where: Coronado Performing Arts Center, 314 N. Main St., Rockford
When: 6:30 p.m. Wednesday, March 15; doors open at 5:30 p.m.
Admission: Free
More info: friendsofthecoronado.org/peking-acrobats