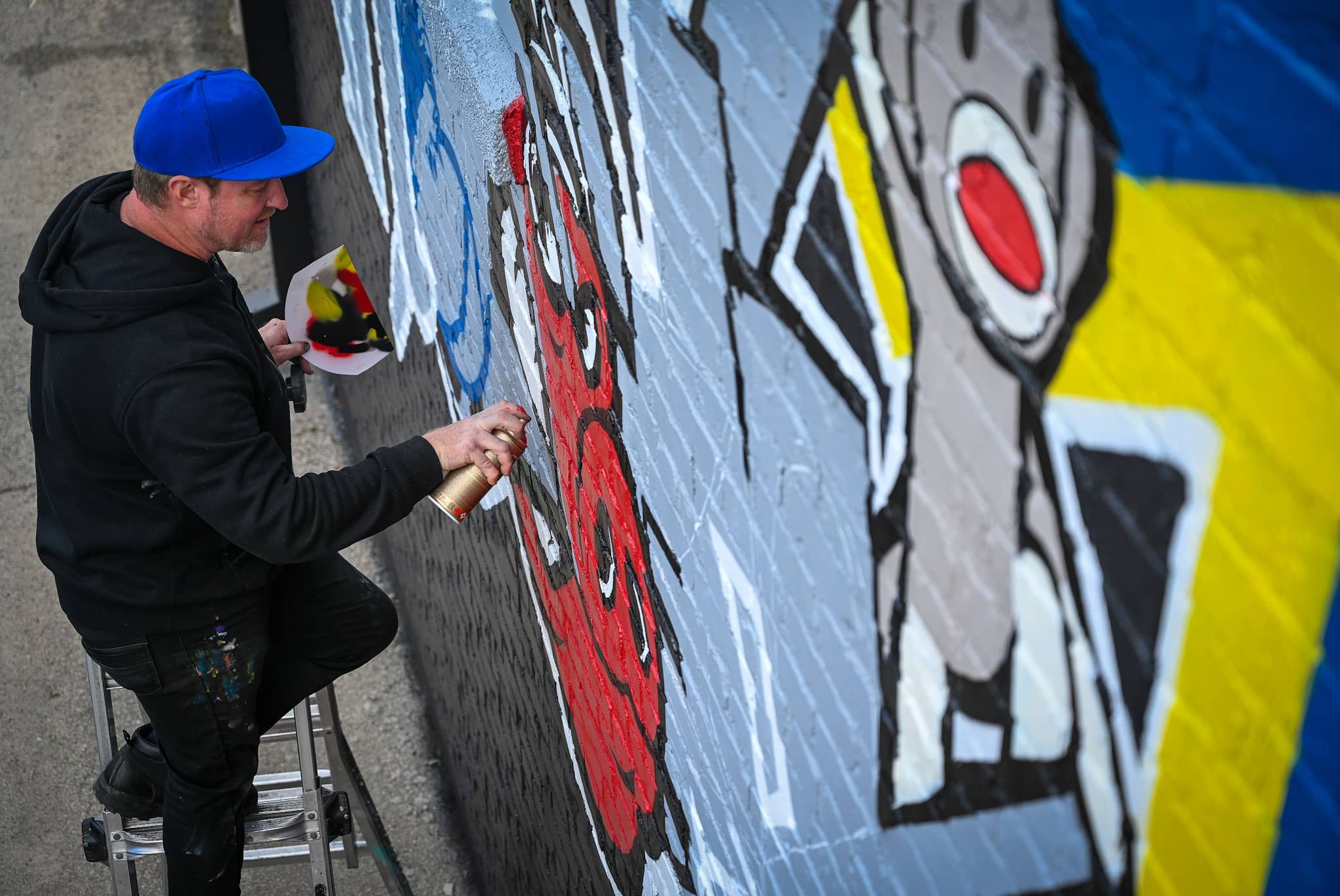 ROCKFORD — Midtown's newest mural is a tribute to Rockford sports, industry and history through logos old and new that spell out the city's name.
The mural was designed by artist and DJ Vic Rivera, and it's being painted over the course of two days by muralist Brett Whitacre on the side of Ernie's Midtown Pub, 1025 Fifth Ave.
It incorporates logos from the Rockford Cubbies, Lightning, IceHogs, Mrs. Fisher's potato chips, Symbol, Rockford Peaches, Rockford Rivets, Rockford Products and a sock monkey.
"Everyone who sees it is going to remember something," Rivera said. "Everyone is attached to it in some way, shape or form, I believe."
The mural is being painted as part of Spring ArtScene, a two-day event that floods the city with visual and performing arts at 30 locations.
Andrew Vowles, who opened Ernie's in September 2021, had initially considered putting the pub's logo on the brick wall on the side of his business. But he decided the community deserved something that celebrated Rockford.
"There's a lot of Rockford-themed murals and designs, and I just thought that was the most Rockford to the bone," he said. "When I think of Rockford, all of those images pop up in my head."
Whitacre, who has painted several other murals around town, was tapped to bring Rivera's design to life.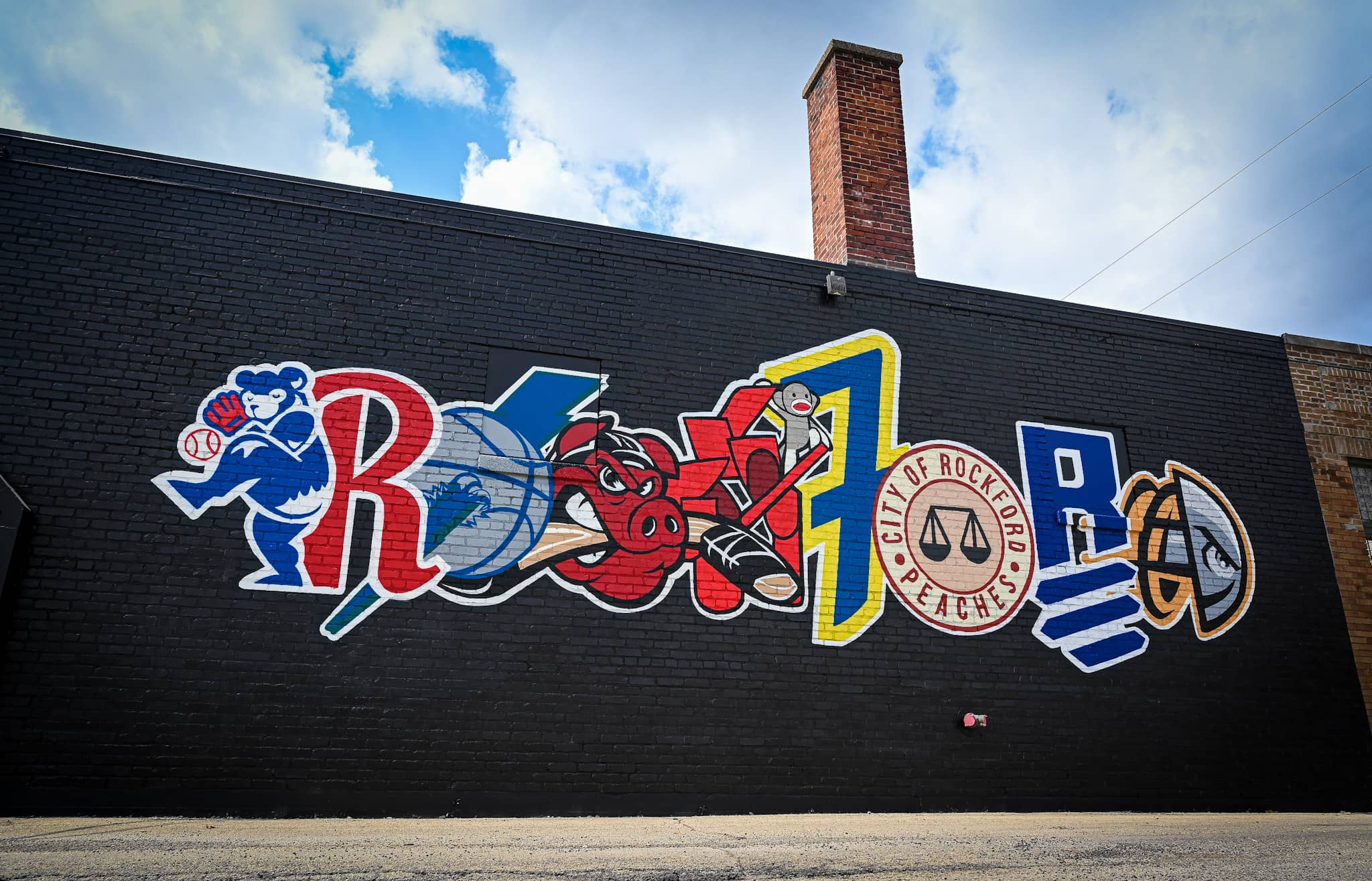 The mural faces Seventh Street, where more than 4,100 vehicles pass each day, according to Illinois Department of Transportation estimates.
Vowles said the mural has already attracted attention, and he's excited to have vibrant sign of Rockford history at his business.
"It's like a dream come true," Vowles said. "I don't even know how to explain how I feel right now. It's a 'you need to pinch me' kind of moment."
Rivera finished the design last July in the lead up to 815 Day, the unofficial Rockford holiday celebrated Aug. 15.
"There are so many iconic Rockford things," Rivera said. "I had a debate about which logos to put and which ones really spoke to me."
The sock monkey, for example, spoke to him because his parents met at Nelson Knitting in the 1970s.
He sees the potential for the mural to live on for years as an homage to history.
"The community, the city, tourists are going to love it," Rivera said. "When (Vowles') sons take over this bar they're going to have a 50th anniversary of it, when those kids' kids take over they're going to have a 100th anniversary.
"It's going to keep on giving, I believe. It really is an honor. It's a treat."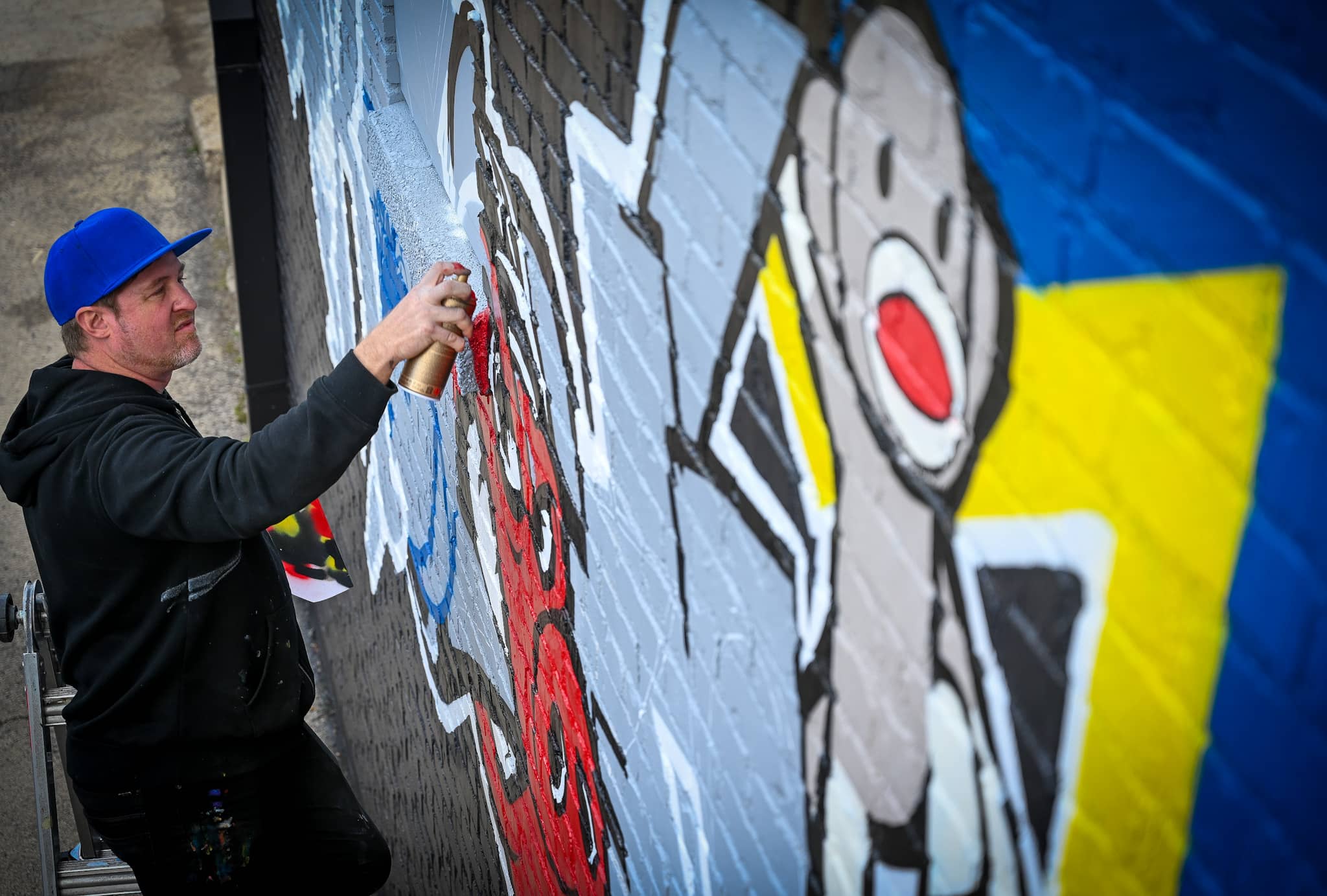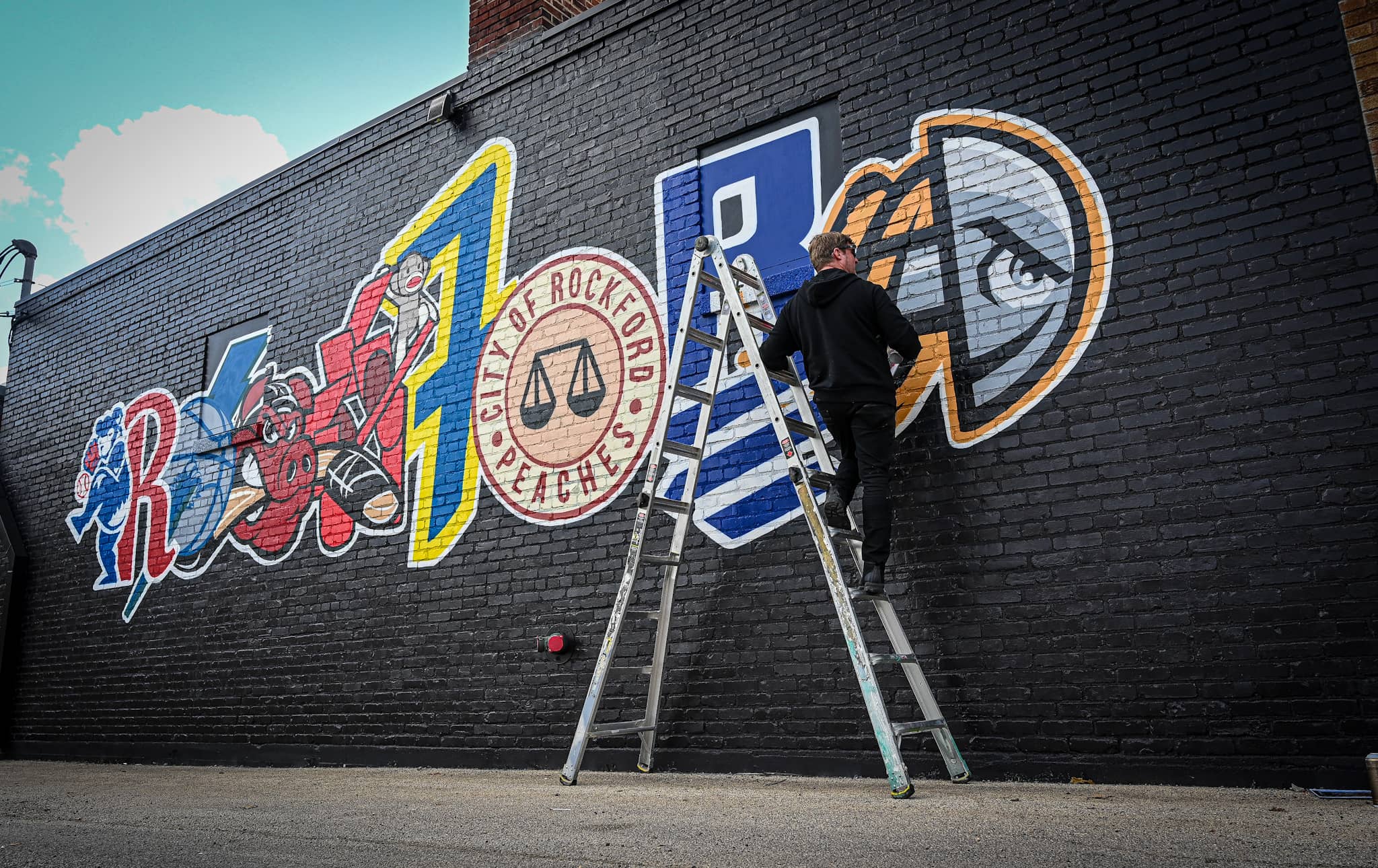 ---
This article is by Kevin Haas. Email him at khaas@rockrivercurrent.com or follow him on Twitter at @KevinMHaas