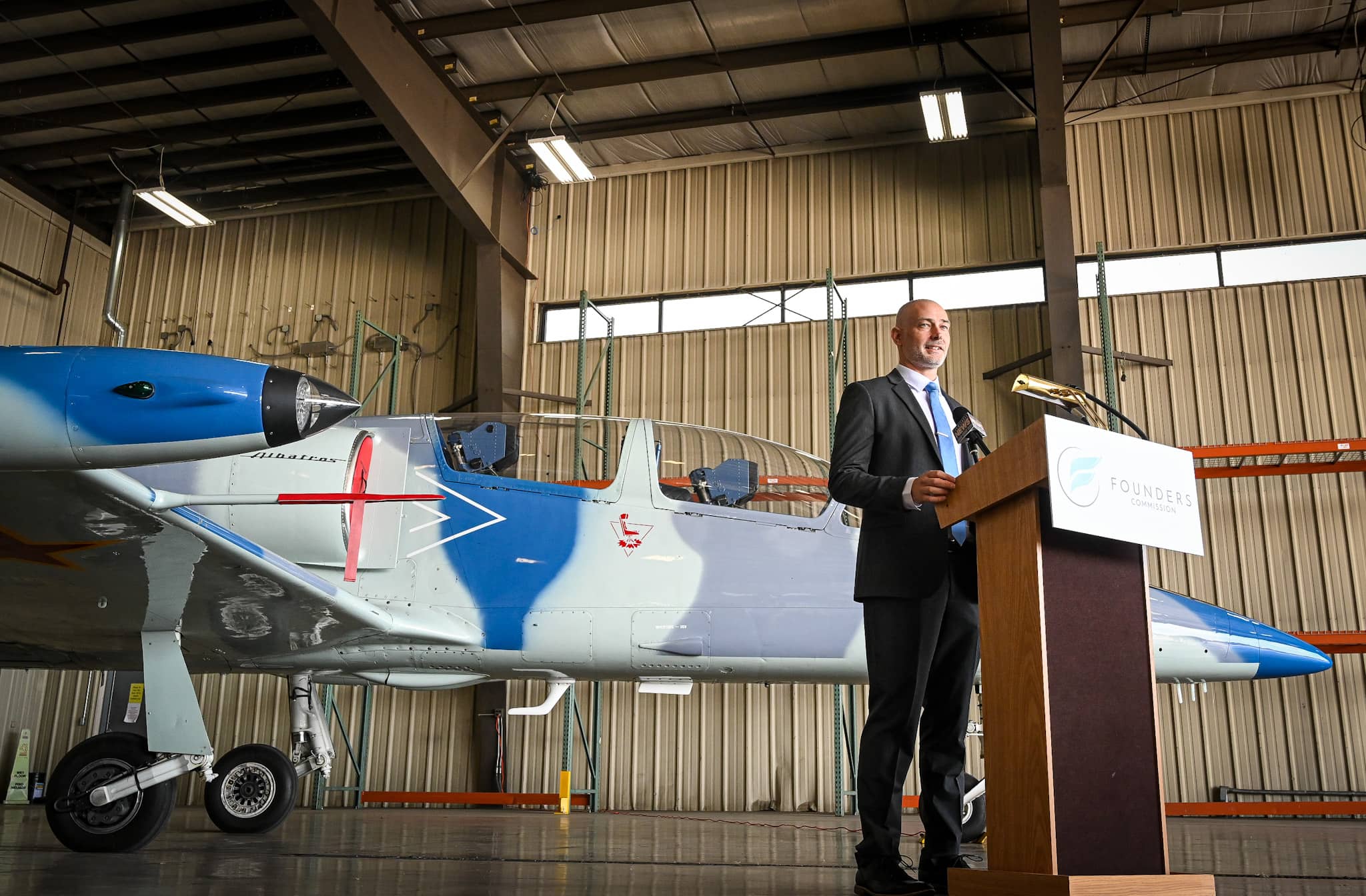 ROCKFORD — A newly formed nonprofit designed to celebrate excellence in the Rockford region will debut its premier event this summer.
Founders Commission will launch its Diamond signature series on June 15 at Emery Air's North Hangar at the Chicago-Rockford International Airport. The event is themed around Top Gun and the keynote speaker will be Michael Andrews, a 1998 Auburn High School graduate who is a U.S. Navy Top Gun instructor.
"Founders Commission was established in 2023 with a mission to celebrate and leverage what Rockford has grown," said Cathy Headley, a Rockford University professor and board chairperson of the Founders Commission. "Our excellence, our ingenuity in business, arts, entertainment and sports for brand, economic and social good."
The announcement was made Friday in the Emery Air hangar where the event will be held. The backdrop to the press event was an L-39, a high-performance jet produced in Czechoslovakia that actors used in the "Top Gun" movie for training. Andrews also consulted on the movie.
That plane and other aircraft will be on display during the formal attire, diamond-carpet event this summer. The event is emceed by Nicole Briscoe, an ESPN SportsCenter anchor and Roscoe native.
"I am extremely honored and excited for the opportunity to share my story, and to highlight other incredibly talented individuals who at one time called Rockford home," Andrews said in a statement. "I look forward to seeing everyone June 15 for an awesome evening."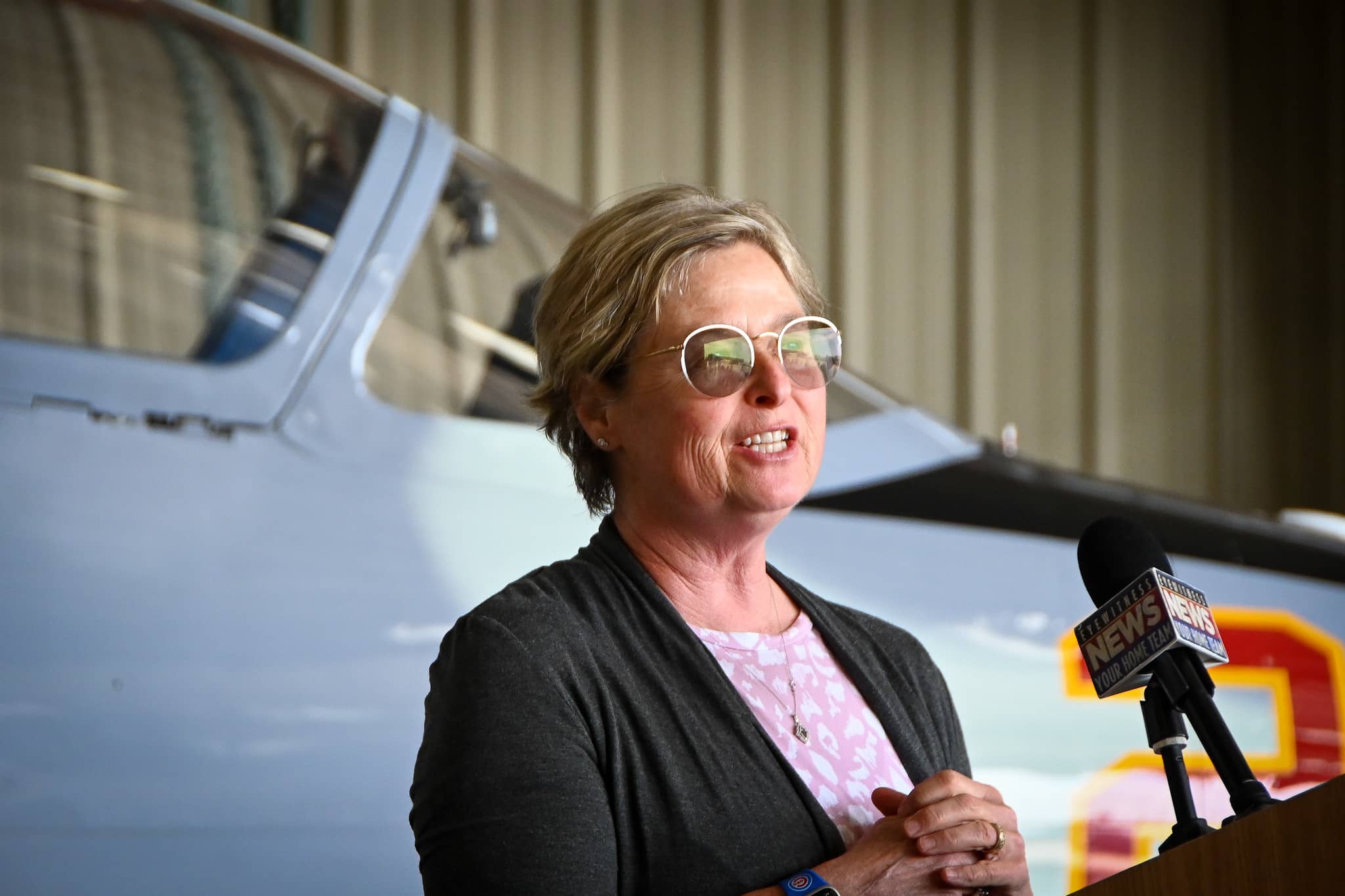 The Founders Commission aims to cultivate high-profile events and experiences while telling the region's success stories, Headley said.
It also supports commercial and infrastructure development that aligns with its mission, and it will maximize its time with its guests by having them engage with students in local schools and with the business community during their return home.
"The purpose of it is to shine a light on the exemplary brands and people who are from this community and give them a platform to want to come back home," said Nick Povalitis, founder and president of Founders Commission, "and to find ways to collectively partner up and give back as well."
The Founders Commission name is a nod to where the region was settled in 1834. That south Rockford area is what Alderwoman Gabrielle Torina, who is also the commission's treasurer, represents on City Council.
"We are named after our roots and we will continue to build upon the incredible history of this area by highlighting Rockford's absolute best," Torina said. "It's important to us that the talent selections reflect the full makeup of the Rockford region. We will remain committed to presenting diverse icons, and utilizing vendors, entertainment and resources from all parts of our community.
"Because as we all know, diamonds form in different shapes and different colors."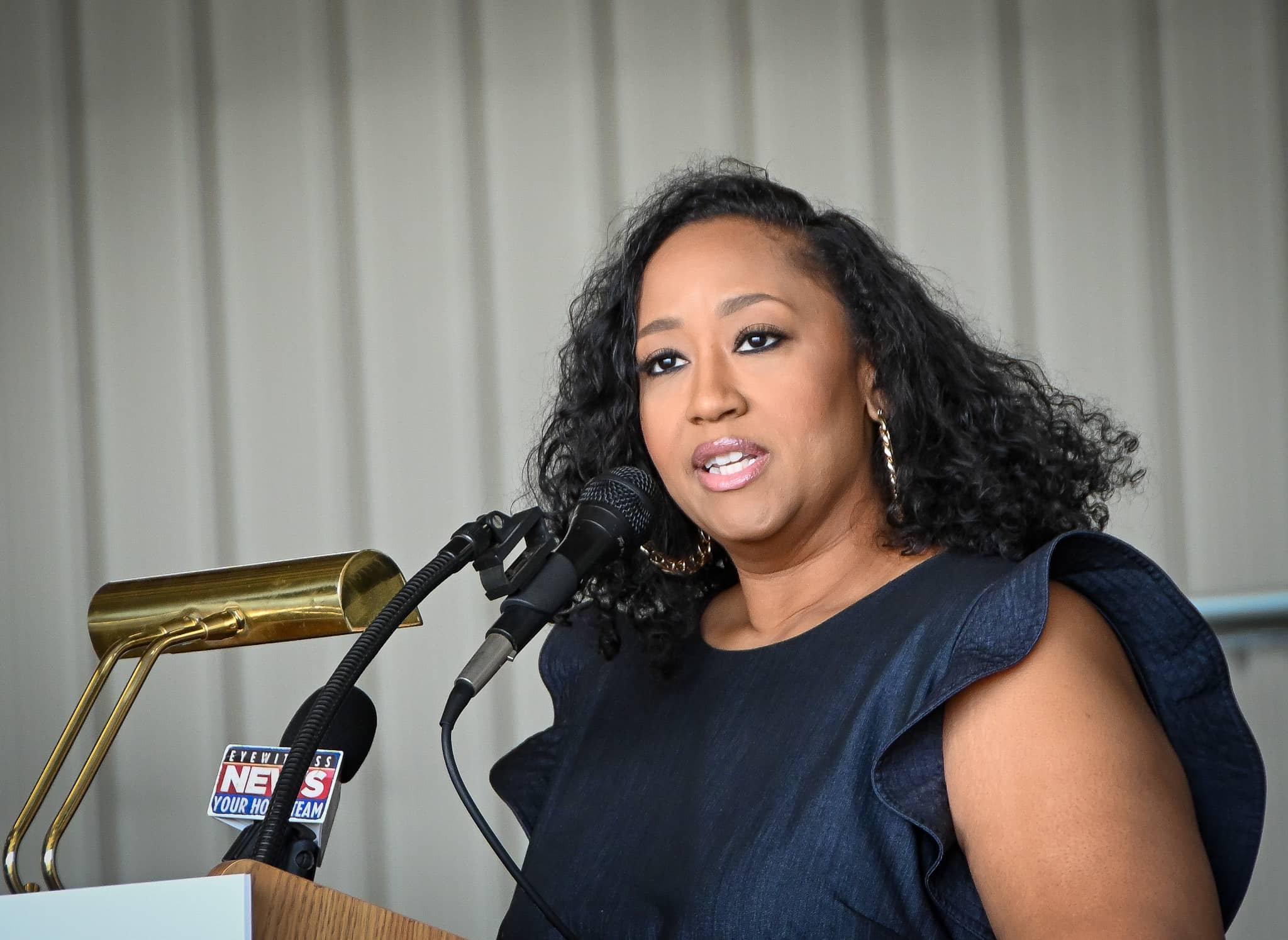 The Founders Commission's board of directors is a diverse group with backgrounds in arts, athletics and business. Former Rock Valley College athletic director Misty Opat, West Rock Wake Park owner Dan Jarrett and artist and DJ Vic Rivera are a few other of the eight board members.
Torina said that she was thrilled to be a part of the historic event.
"Not that we want people to leave the Rockford region, but for those that do, it's inspiring to see the heights that they are able to climb, and to know that world-class talent is cultivated here. Right here," Torina said.
Know before you go | Diamond: Top Gun
About: Diamonds: Top Gun is a formal attire celebration featuring dinner, live entertainment, keynote speaker Michael Andrews, emcee Nicole Briscoe, interactive panel, cash bar, aircraft displays and other elements.
Cost: $125 per person
Tickets/info: FoundersCommission.org/Diamonds
Updates: Follow Founders Commission social channels (Facebook, Instagram, LinkedIn, Twitter).
---
This article is by Kevin Haas. Email him at khaas@rockrivercurrent.com or follow him on Twitter at @KevinMHaas or Instagram @thekevinhaas.