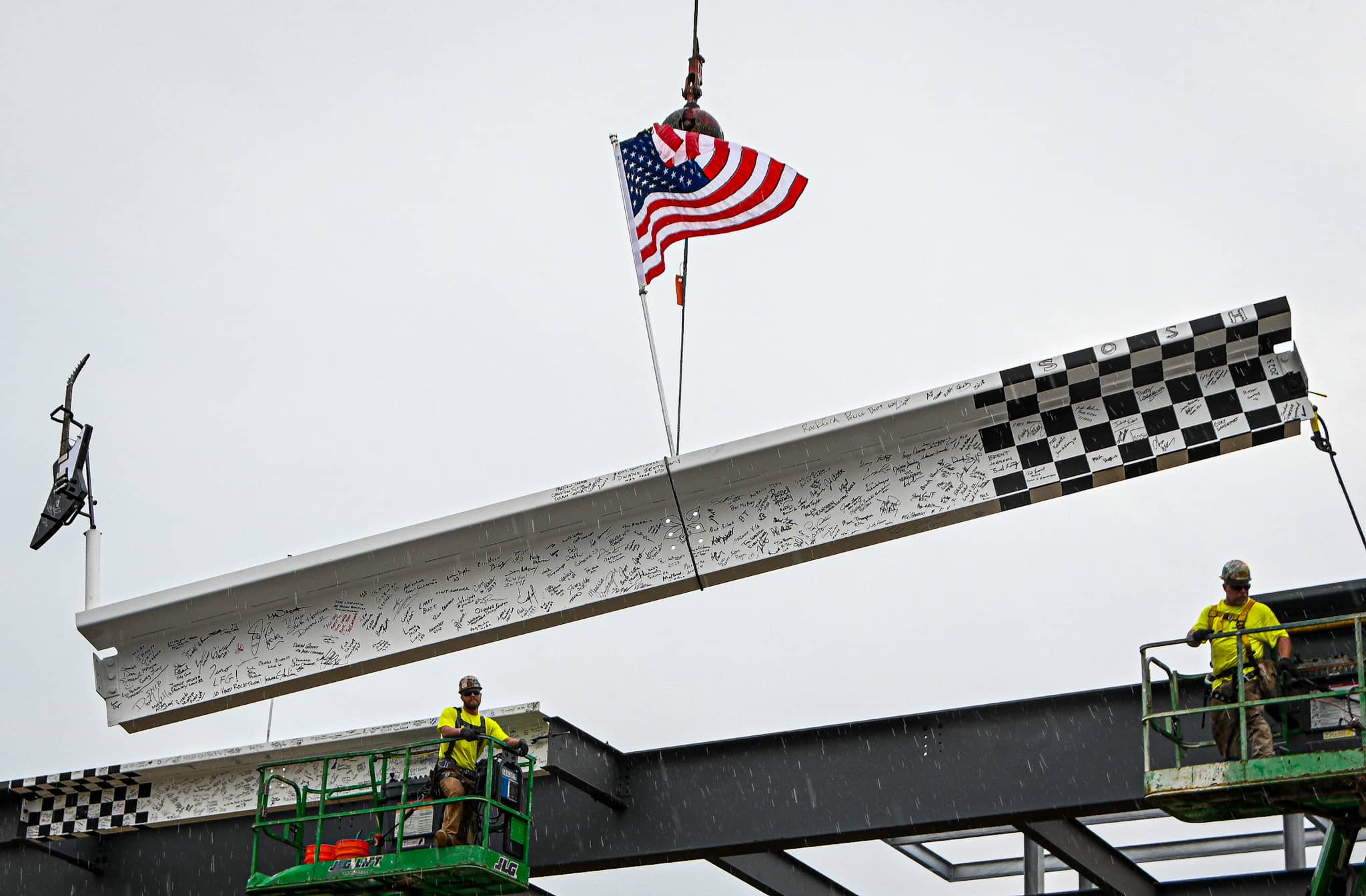 ROCKFORD — Hard Rock Casino Rockford celebrated a milestone on its path to opening Wednesday, hoisting the final steel beam into place as rain poured over the construction site.
The key step in construction happened about three months after the first steel columns and beams were erected at Interstate 90 and East State Street for the future 180,000-square-foot casino. The company's goal is to open by late August 2024 with a grand opening celebration near Labor Day.
"This is a great milestone, but it's only one more stepping stone to getting us to the finish line," said Jon Lucas, chief operating officer of Hard Rock International. "We look forward to next year when when we open the permanent facility, but as you can see we're charging ahead."
Local dignitaries, construction workers and others attending the beam-raising ceremony signed the final beam before it was lifted into place by Area Erectors and secured by Austin Savant and Peter Sliwa of Ironworkes Local 498. The team is under the direction of Ringland-Johnson Construction, which is managing the project as its general contractor.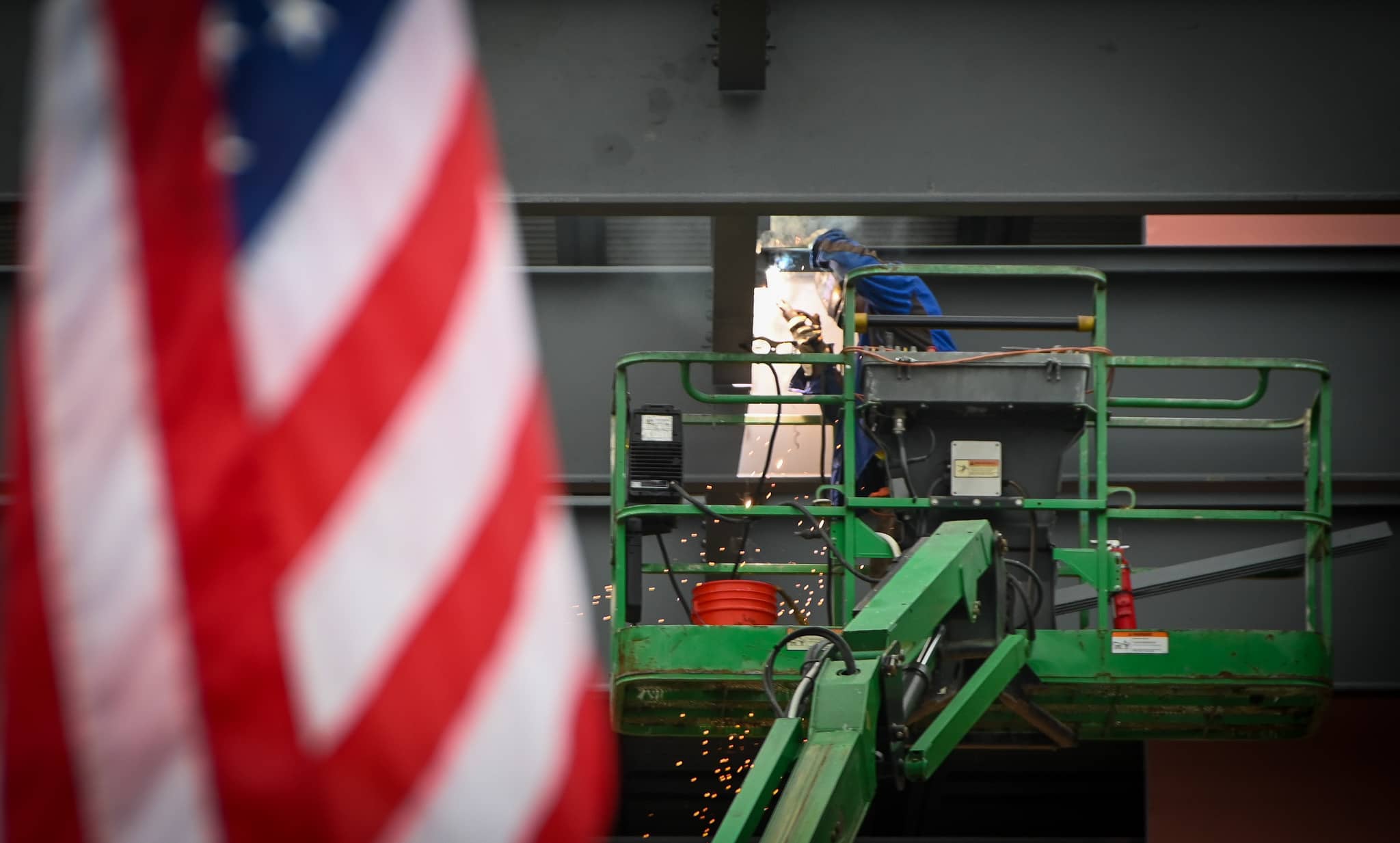 The final beam, which had checkboard portions a la investor Rick Nielsen of Cheap Trick's signature look, signifies the completion of the outer framework of the building.
"For decades, our city said this would not happen. Then when the temporary happened they said, 'Well they'll never build the permanent,'" Mayor Tom McNamara said. "So they can all shut up now and look at the permanent."
McNamara also thanked lawmakers and the Northwest Illinois Building and Trades Council for their work making the casino happen.
Nielsen, who always brings some rock 'n roll flair to Hard Rock events, had a signed guitar secured to the beam for the raising ceremony. That guitar will eventually be on display inside the casino.
"I helped rescue the Epiphone Explorer body shape and style from extinction, which had been dropped from production after dismal sales of less than two-dozen guitars built in 1958," Nielsen, a Rock and Roll hall of famer, said in a statement. "I'm proud the guitar remains part of Cheap Trick and Hard Rock Casino Rockford's history."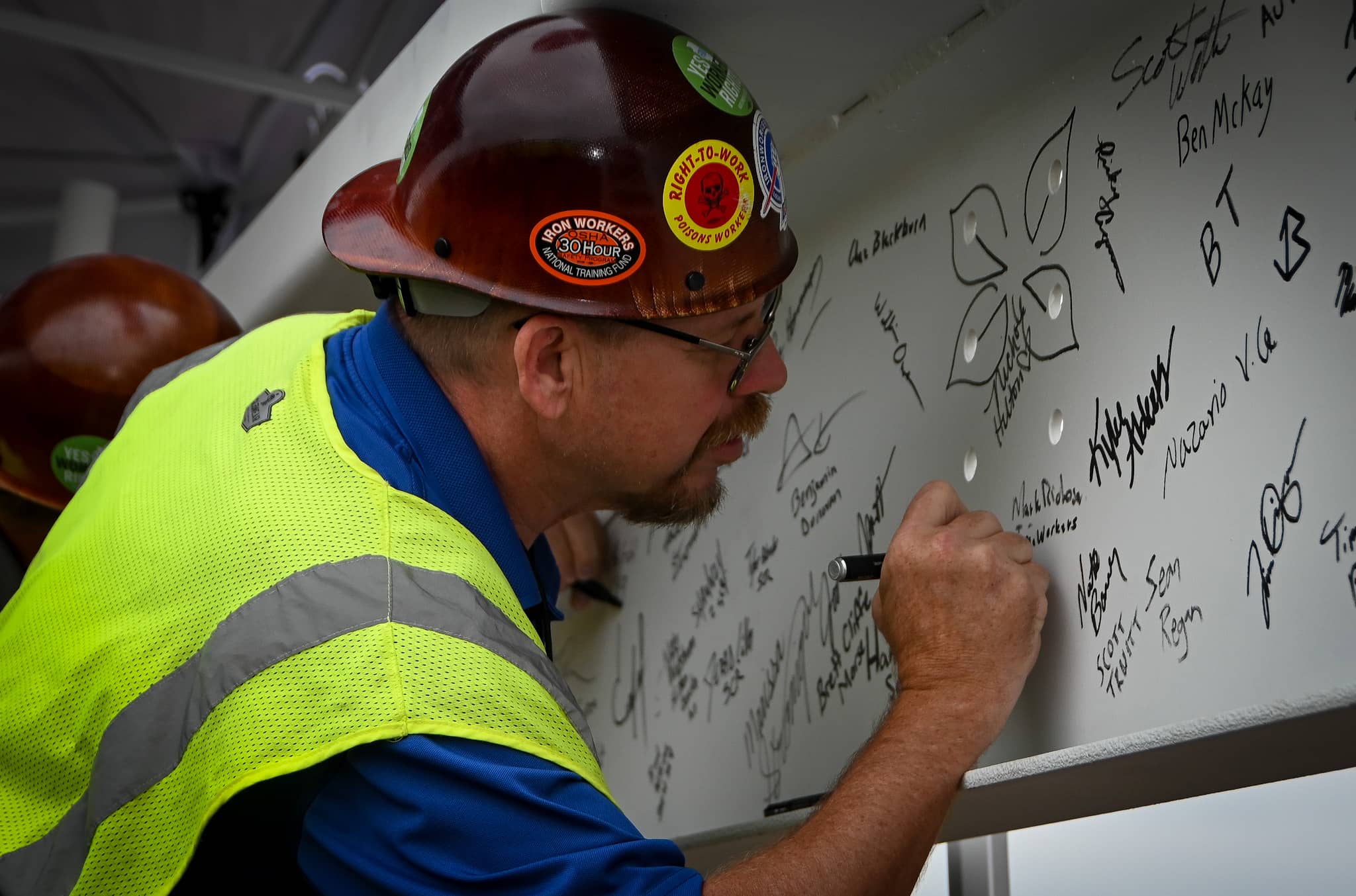 Hard Rock always produces big press events to mark milestones in its opening progress. Wednesday's event was no different, with hors d'oeuvres and a champagne toast after the beam was raised.
The future casino will have 1,300 electronic gaming devices, 44 live table game, six live poker tables, a sportsbook, Hard Rock Cafe, Council Oak Restaurant, Plum VIP Lounge, food hall and a 1,600 seat live music and entertainment venue.
"Hard Rock has already proven to be a tremendous asset to our county with their Opening Act Rockford Casino," Winnebago County Board Chairman Joe Chiarelli said. "Every day since its debut the Hard Rock proves over and over to be an excellent community partner through their generous sponsorships and their contributions to our community, and the best is still yet to come."
Photos: Beam-raising ceremony for the future Hard Rock Casino in Rockford
---
This article is by Kevin Haas. Email him at khaas@rockrivercurrent.com or follow him on Twitter at @KevinMHaas or Instagram @thekevinhaas and Threads @thekevinhaas