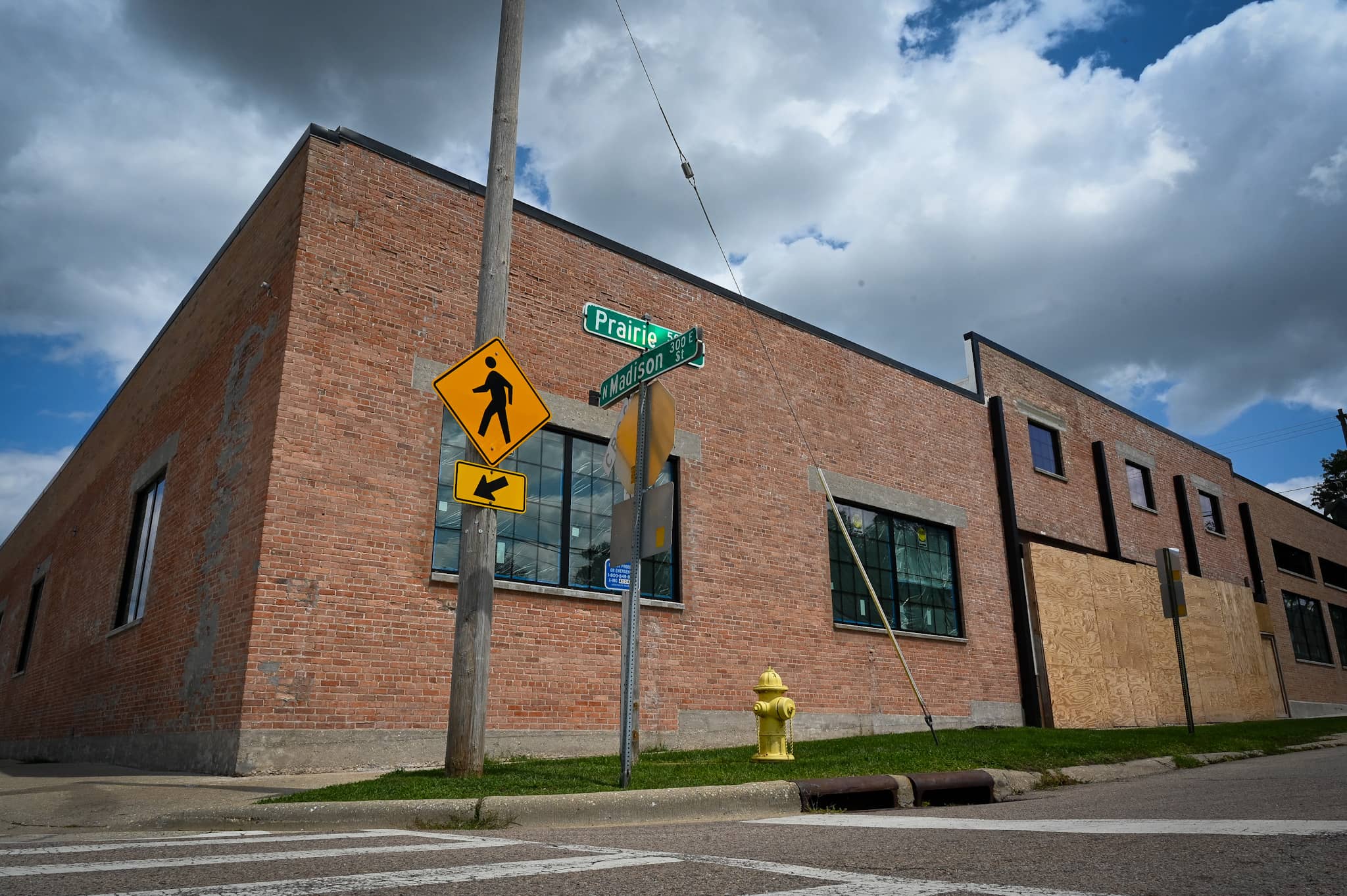 ROCKFORD — The family that owns the former Coca-Cola bottling plant in downtown Rockford is working on bringing new life and activity to the vacant industrial building.
The final use for the plant at 505 N. Madison St. hasn't been determined, but the developer's goal is to create a space for family friendly activities. K & K Associates, the developer which owns the site, has a potential redevelopment deal with the city to improve the building and construct a parking lot south of the structure that would have a solar-panel covered pavilion.
"We're just trying to do good stuff for Rockford," said Brian Huels, a member of the development team. "This is really to try to make a difference."
The family, which also owns the Prairie Street Brewhouse building and the adjacent Cellusuede property, has owned the Coke building for roughly four decades.
They would invest roughly $5 million into the improvements of the property and the creation of the solar-panel covered parking pavilion, according to city documents. The developers have already made several improvements to the building including new windows, a new roof, painting and cleaning the exterior and interior.
Under the terms of a proposed redevelopment agreement, the city would provide a 100% reimbursement of property taxes generated by improvements to the building on a pay-as-you-go basis. That money would come from the tax increment finance district revenue. TIF districts work by capturing increased property tax revenue that results from property improvements into a special fund that can be used for redevelopment and infrastructure.
The city would also provided $250,000 for parking lot improvements, which is part of a previous commitment the city made for infrastructure improvements along Madison Street.
"They're going to invest in that building to really make it a family friendly entertainment space," Mayor Tom McNamara said in an interview on This Week in the Stateline.
City Council is scheduled to vote on the redevelopment deal on Monday.
---
This article is by Kevin Haas. Email him at khaas@rockrivercurrent.com or follow him on X at @KevinMHaas or Instagram @thekevinhaas and Threads @thekevinhaas