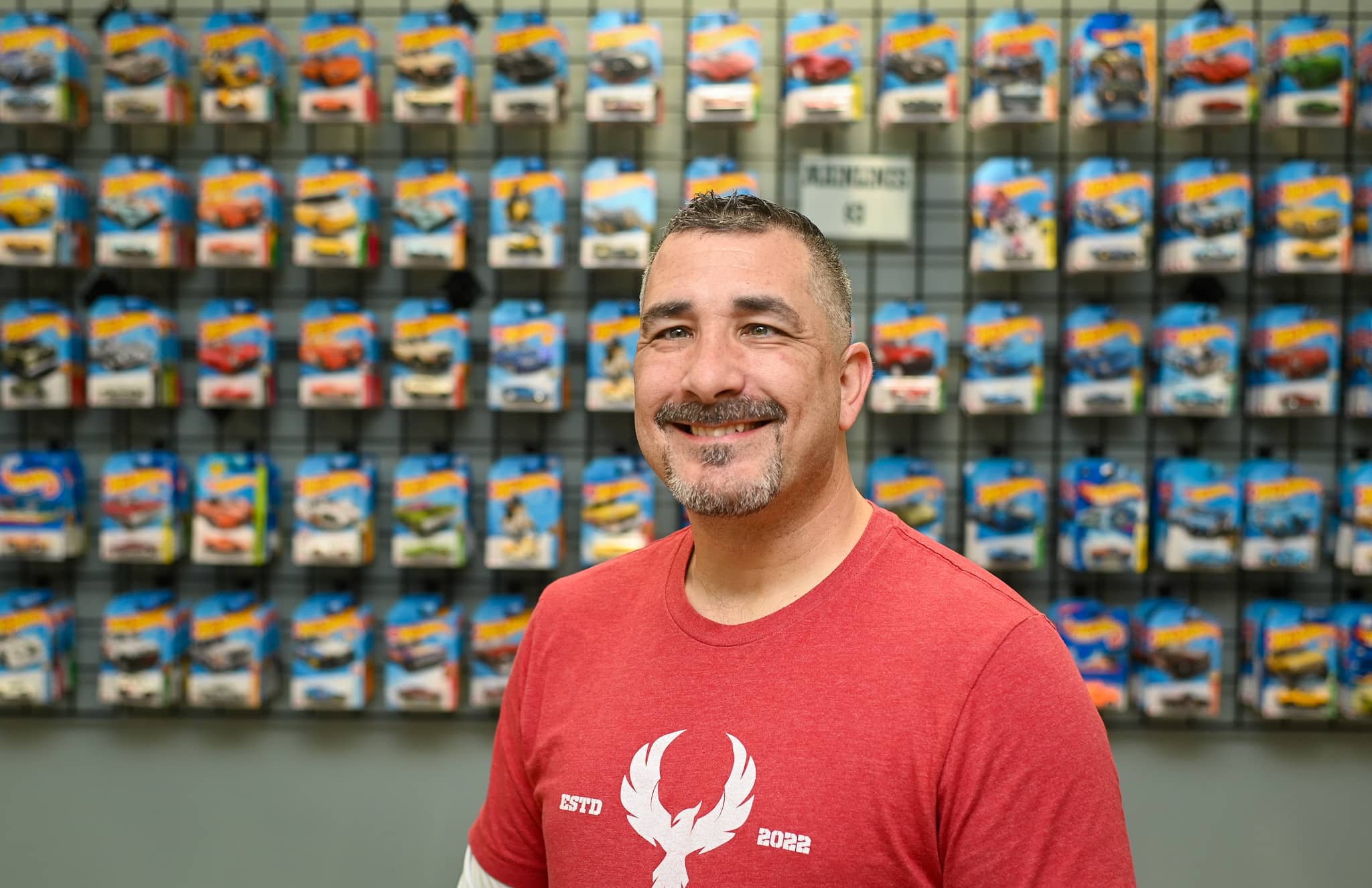 LOVES PARK— Ray Smith spent two decades in the auto industry, doing everything from selling cars to serving as a general manager.
This year he decided to turn his focus to the type of cars that fit in the palm of your hand.
"I went from selling big cars to small cars," said Smith, the owner of Phoenix Diecast, a new businesses centered on diecast cars such as Hot Wheels and Matchbox, as well as other collectibles and toys.
Phoenix Diecast opened last month at 6125 N. Second St., taking over the former LADIWORKZ business incubator space. The company will hold its first toy show bringing together various toy and collectibles vendors from 9 a.m. to 3 p.m. Sunday. The shows will happen the last Sunday of every month.
Smith has been collecting and selling diecast cars for years, amassing a large following on Whatnot, a social marketplace for buying, selling and auctioning off a variety of merchandise. He decided to open a physical store in order to create a space for kids and adult collectors alike to find both camaraderie and the toy or rare collectible they're looking for.
"You know when you were a kid, you had that safe place where you could always go and just hangout? That's what I want this to be," Smith said. "If somebody comes in right now and says, 'I want a wheel swap.' There's a table setup right there where they can sit down and chill. I want this to be the hangout."
Phoenix Diecast is designed for both kids who want to tear open the packaging and play with a race car right away and for collectors who nostalgia-inducing keepsakes, some that date back decades and still have unpunched packaging that has never been hung on a store rack.
You can find Muscle Machines, Johnny Lightning, Matchbox, Auto World, Jada and Neverland, among other items.
"There's a big eclectic community and we want to have something for everybody," Smith said. "Honestly, I want to be the biggest toy store in the Midwest."
The store is also home to Toys in the Park, which sells new and used toys. You can find figures ranging from the original Star Wars trilogy to the latest Fortnite characters, as well as Funko Pop, Barbie, GI Joe, Teenage Mutant Ninja Turtles, Croc charms, anime cards and the hard-to-keep-in-stock Power Rangers.
"Power Rangers, I can never find enough, literally when I get them in they're gone," said Rich Swenson, who owns Toys in the Park, which operates as a community Facebook marketplace outside of its brick-and-mortar home inside Phoenix Diecast.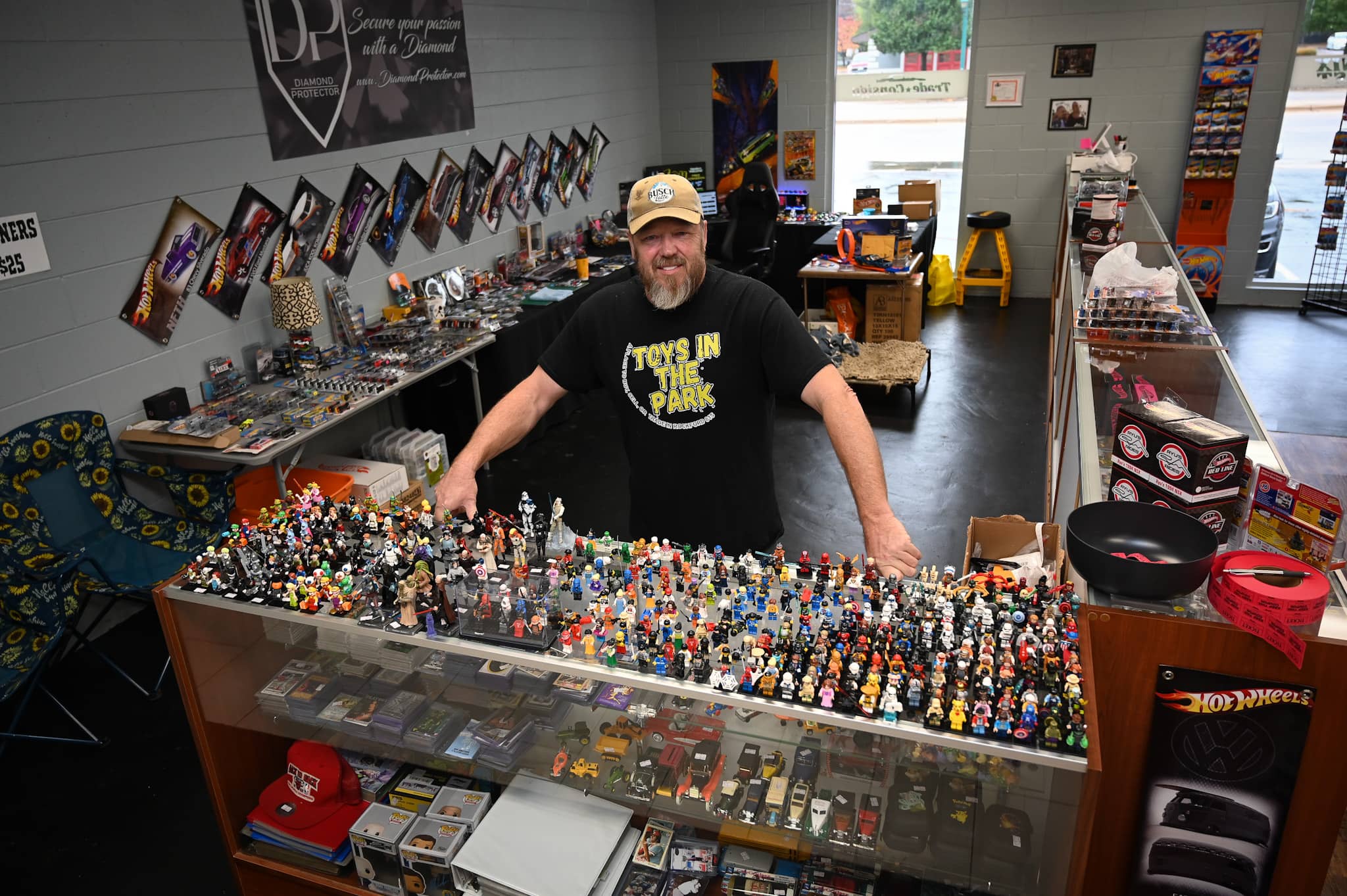 Swenson said the reward in having a physical location is being able to create a shopping experience that brings joy to kids.
"It's great when a kid comes in here and his eyes just light up." he said. "Seeing a smile on a kid's face, that is just awesome.
"Watching their faces is just unbelievable."
He and Smith are also working on a toy drive with a goal of giving away 500 toys on Dec. 17.
Swenson said he buys toys in bulk so that he can keep prices low. For example, a Lego Icons Chevrolet 1969 Camaro selling for $170 at Target is on his shelves for $100.
He said deals like that give people a reason to shop around the brick-and-mortar stores, rather than do all their buying online.
"I want people to come shop local," Swenson said. "We need to keep the local businesses growing,"
---
About | Phoenix Diecast
Where: 6125 N. Second St., Loves Park
Hours: 10 a.m. to 6 p.m. Tuesday and Wednesday; 10 a.m. to 8 p.m. Thursday; 10 a.m. to 6 p.m. Friday; 9 a.m. to 5 p.m. Saturday and Sunday; closed Monday
On social media: facebook.com/phoenixdiecast; @phoenixdiecast_ on Instagram; Toys in the Park on Facebook
On the web: phoenixdiecast.com
Contact: 815-355-5475; phoenixdiecast9@gmail.com
---
This article is by Kevin Haas. Email him at khaas@rockrivercurrent.com or follow him on X at @KevinMHaas or Instagram @thekevinhaas and Threads @thekevinhaas