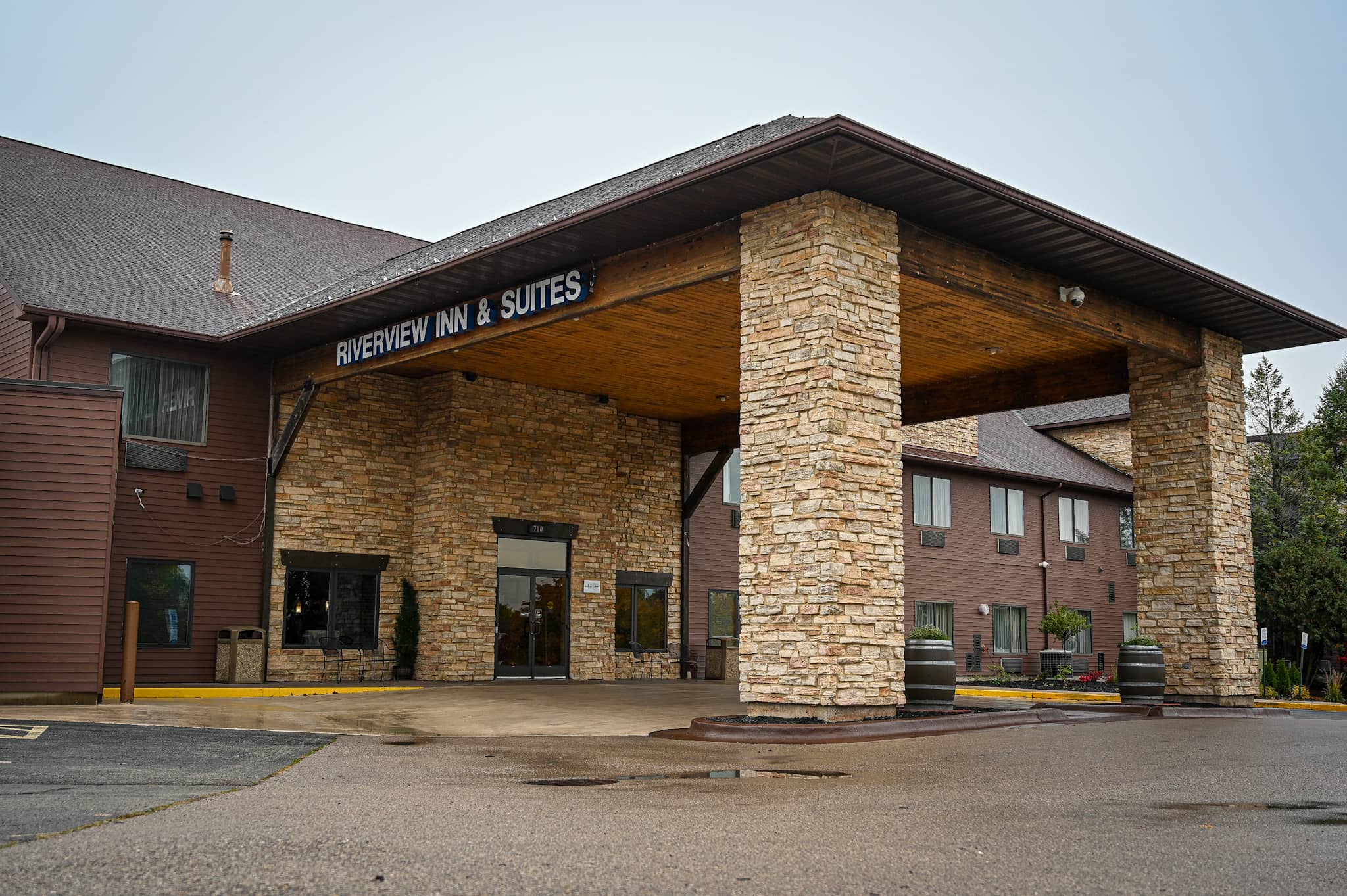 ROCKFORD — A Chicago-based hospitality company has taken over management of Riverview Inn & Suites with a focus on reinvigorating the once bustling banquet operation.
Maverick Hotels and Restaurants added the former Cliffbreakers, now part of the Ascend Hotel Collection, to its portfolio this month. The 84-room hotel overlooks the Rock River at 700 W. Riverside Bvld. on the city's northwest side.
The company's portfolio of restaurants and hotels in Chicagoland includes Sable at Navy Pier and Lírica Restaurant in Chicago, among others. In Rockford, it sees an opportunity to recapture some of the events and banquets market. The closure of Giovanni's Restaurant & Convention Center, which became the temporary Hard Rock Casino, presented an opening for Maverick here.
"We think the timing is right for that business to come back and reestablish itself in the local market," said Robert Habeeb, the founder and CEO of Maverick, in a phone interview with the Rock River Current. "It was the go-to place in Rockford for special events for a long time and our goal is to get it back to that."
Restaurateur Jimmy Vitale opened Cliffbreakers in 1993 as one of the city's premier upscale restaurants. A hotel was added four years later. Vitale sold the establishment in 2006, and the hotel and restaurant struggled when the Great Recession took hold two years later. Cliffbreakers went through bankruptcy proceedings before it was foreclosed on in 2012. Aries Capital, a Chicago-based real estate investment company, took over about a year later, and it has gone through several management changes since.
"We're familiar with that hotel and its rich history, going back to Cliffbreakers and Vitale, and I've actually been to functions at the property," Habeeb said. "When the owner called on us to see if we want to work on that project we were excited."
Riverview Inn & Suites has a 30,000-square-foot event space capable of hosting up to 2,500 people. Maverick took over its management at the start of the month.
"We're glad to be part of the Rockford community, and we're going to work very hard at earning the business of the people who used to — for many, many years — go to that facility," Habeeb said.
---
This article is by Kevin Haas. Email him at khaas@rockrivercurrent.com or follow him on X at @KevinMHaas or Instagram @thekevinhaas and Threads @thekevinhaas