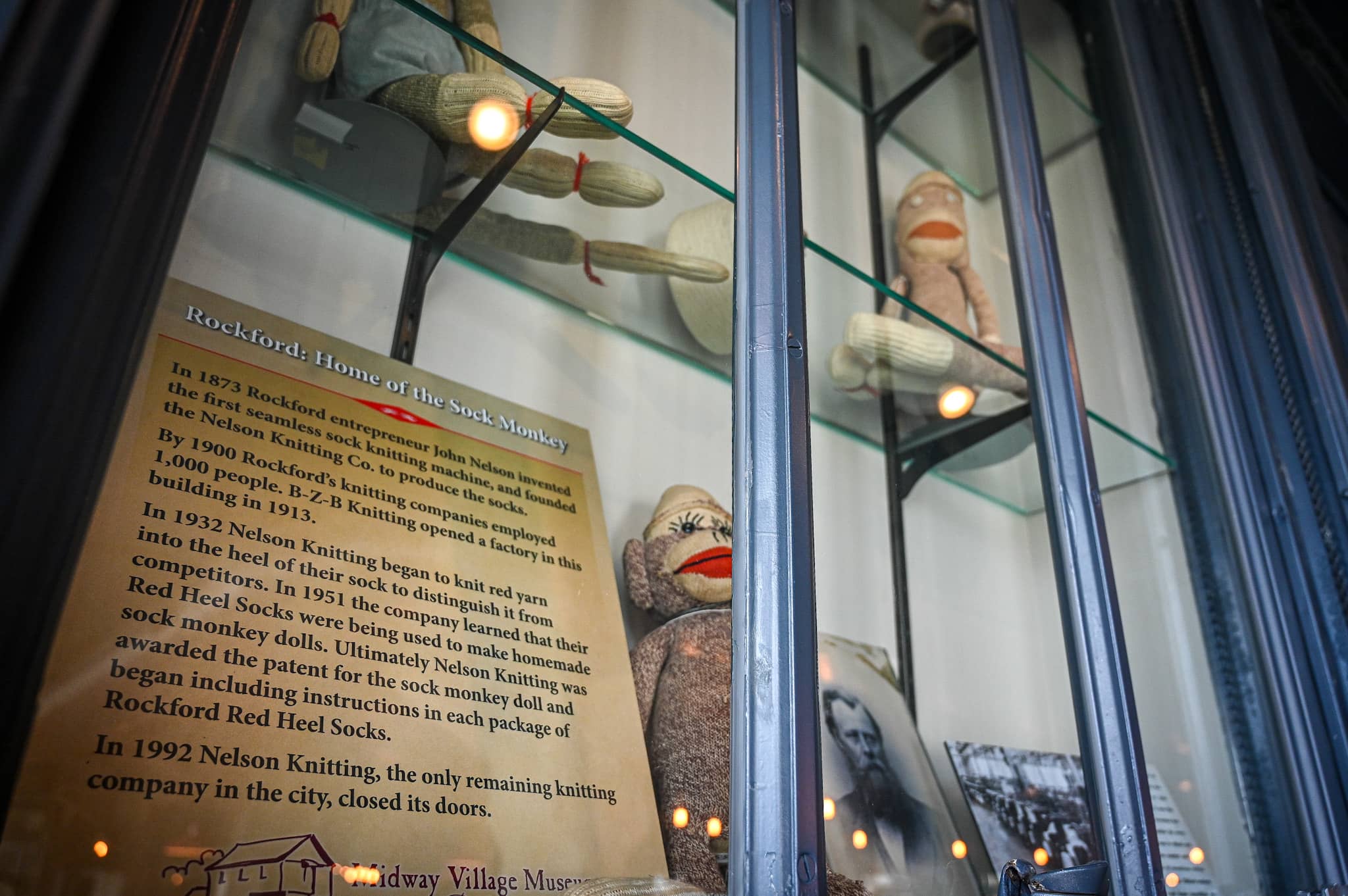 ROCKFORD — You can now get your meal with a slice of history at the ground floor restaurant at Embassy Suites Rockford Riverfront Hotel.
Midway Village Museum partnered with the downtown hotel, 416 S. Main St., and the Rockford Area Convention & Visitors Bureau to create a new mini exhibit called Rockford Revealed.
The exhibit fills an empty ceiling-to-floor cabinet space inside the Tower Kitchen & Bar with 43 artifacts and 17 historic pictures on loan from Midway Village.
Rockford Revealed features artifacts highlighting four elements of Rockford history:
The Ziock building and the industries that operated there.
The sock monkey created at Rockford's Nelson Knitting Co.
The evolution of downtown Rockford throughout the years
The history exhibit is fitting for the downtown hotel, which opened as the city's first skyscraper in 1913 to serve as the home of William H. Ziock's manufacturing enterprises.
"It's so amazing to be able to share Rockford history as well as the building's history with not only our travelers and people from out of town but with the community," said Kelly Plath, director of sales and marketing for Embassy Suites Rockford Riverfront Hotel.
The 13-story former manufacturing building was redeveloped into the city's first downtown hotel in 50 years by Wisconsin-based Gorman & Co. with the help of city and state tax incentives. It opened in July 2020.
"Midway Village Museum is thrilled to be part of this exciting collaboration that highlights local history in such a fitting location – essentially the epicenter of Rockford's early industrial heritage," said Laura Furman, curator of collections and education at Midway Village Museum.
The hotel also has QR code tour to showcase the history of the building itself.
"We get so many people who are interested in learning more about the building and the history, and it leads into the history of our town," Plath said. "We just want to continue to encourage that."
About | Tower Kitchen & Bar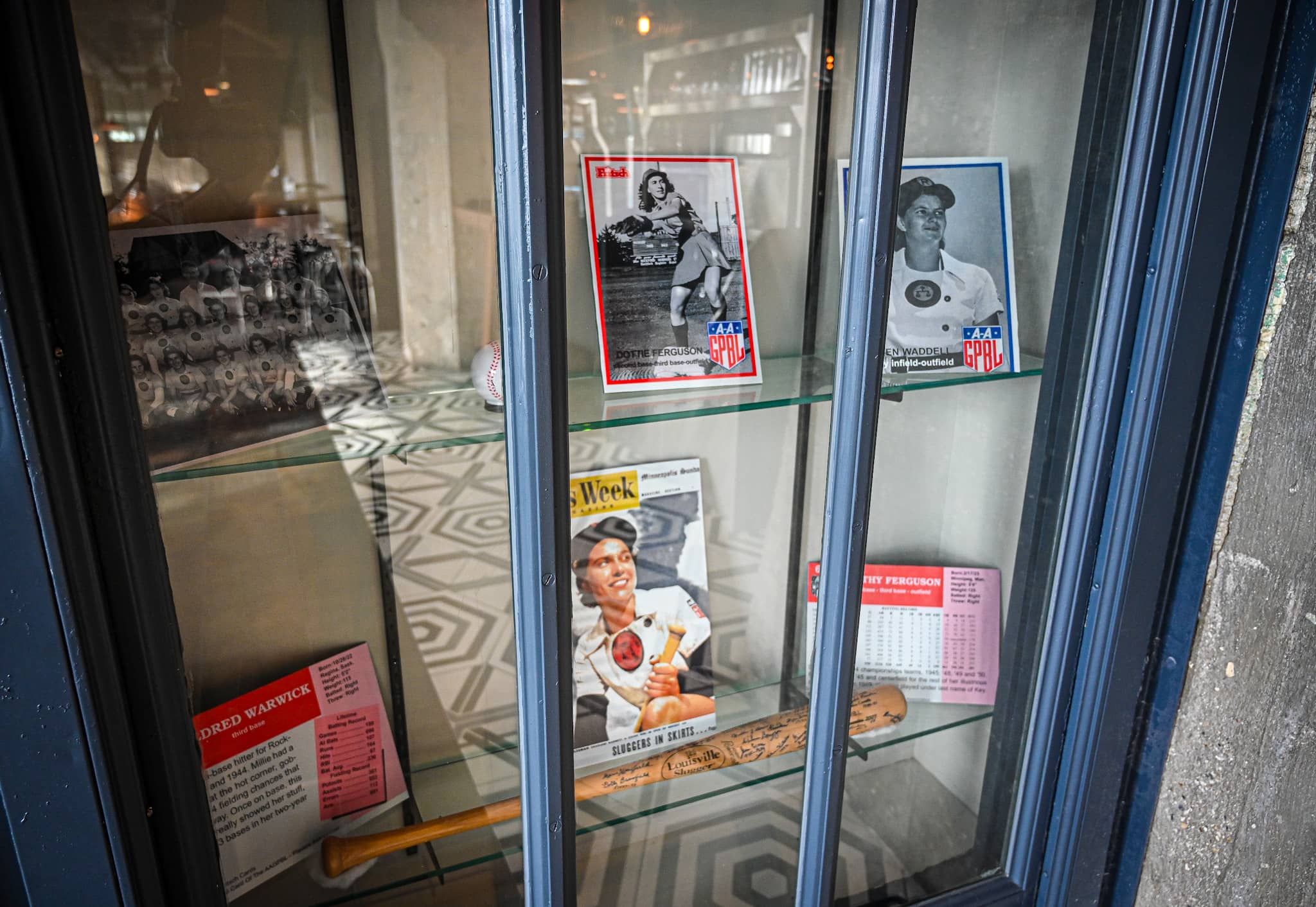 Where: 416 S. Main St. inside Embassy Suites by Hilton Rockford Riverfront Hotel on the ground floor
Hours: 11 a.m. to 11 p.m. Monday through Thursday; 11 a.m. to midnight Friday and Saturday; 11 a.m. to 10 p.m. Sunday
Contact: 815-668-7878;  info@esrockford.com
---
This article is by Kevin Haas. Email him at khaas@rockrivercurrent.com or follow him on X at @KevinMHaas or Instagram @thekevinhaas and Threads @thekevinhaas