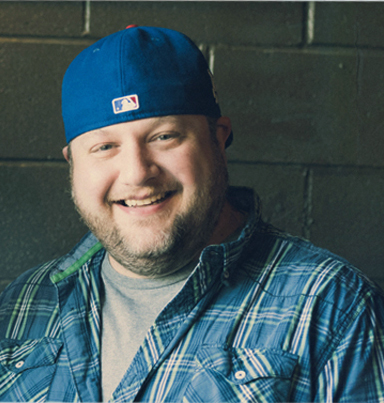 What Up! I'm Lou and I'll get you through each day with the best rock lineup in town!
I'm originally from Scranton, PA and worked sound for all the great rock bands that came through town. I shared a shot with Breaking Ben and a joint with Willy Nelson. I made the move to Chicago for college, and to live in the same zip code as Wrigley Field (GO CUBS!) I spent over 10 years in the city on the air, and moved to the way west burbs a few years ago.
If you're into music, sports, comic book movies and beer we are going to get along just fine. I'm a die-hard when it comes to the Cubs, Bears, Bulls and Blackhawks. Not to mention our own Ice Hogs! I'm lucky to be the dad to three amazing kids including identical twins, and no… I can't tell them apart.  When they're asleep I'm always ready to dig into "Better Call Saul," anything on Netflix about serial killers (creepy?) and I'm a sucker for "The Curse of Oak Island." I know they're never going to find anything! I also like YouTube my way through just about any home improvement project.
That just about does it. I do have to say, getting to play kick-ass music on The X everyday isn't just a job, it's a privilege.
Noah and Jolly from Bad Omens jumped on with Kev and Lou to talk about what they've got going on, some of their musical...
Read More