Prize Pickup Information – 104.9 The X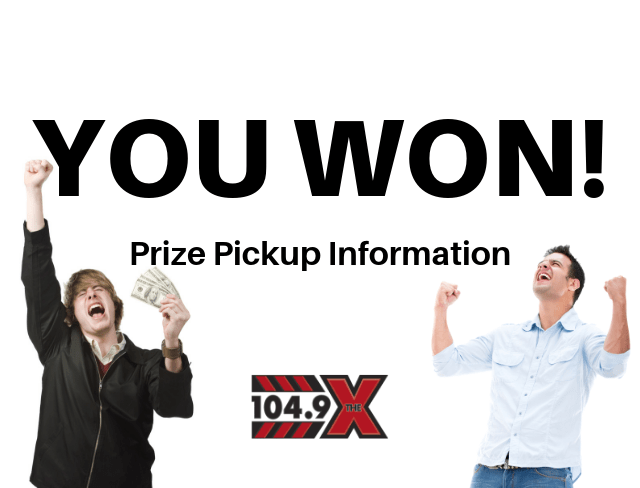 Congrats! You've participated in the great American tradition of winning something on the radio! Now, how in the world do you go about claiming it?  Glad you asked.
Outlined below are the simple steps to claim MOST prizes, but sometimes, depending on the prize/contest/timeline we may alter that plan and we'll typically share that with you when you win the prize.
General Pickup:
-Prizes can be picked up from our front desk Monday-Friday, 9:00AM-4:00PM at 2830 Sandy Hollow Rd in Rockford.
-Bring photo ID. Unless told otherwise, you can send somebody (you trust) with a copy of your ID to pickup the prize on your behalf.
-Prizes have to be claimed in person and will not be mailed.
-You have 30 days from the date you won to claim the prize, or in the case of the prize not being ready for pickup right away, you have 30 days from the date you were contacted and told your prize is ready for pickup.
-You may be asked to fill-out additional information for prizes valued at over $100.