RESERVE YOUR TICKETS & GET VENDOR INFO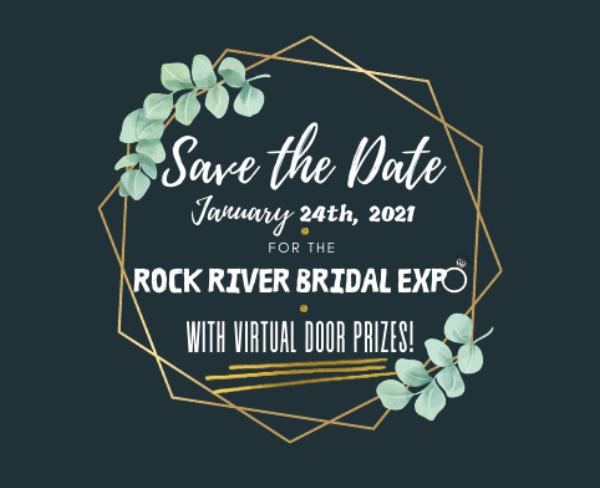 Tickets are on sale now for the 2021 Virtual Rock River Bridal Expo on Sunday, January 24. You'll get an exclusive look into Stateline area vendors who can't wait to make your wedding dreams come true. From local venues to jewelry, you'll find everything you need to plan your wedding.
Plus, you'll be able to enter to win awesome virtual door prizes including a complimentary appetizer package with a booked rehearsal dinner through Perfectly Seasoned Catering in Roscoe for a maximum of 50 people, $500 off an event rental at Union Event Space in Rockford, 10% discount on a wedding package at Byron Forest Preserve, a wedding themed gift basket from Midway Village Museum with a pass for access to the museum grounds- including the Victorian Village- the perfect location for a professional engagement photo shoot, and a blue sapphire ring from Busch Jewelers.   (No purchase necessary, see additional ways to enter below)
Special thanks to our sponsors: Midway Village Museum, Busch Jewelers. Holiday Inn & Conference Center of Janesville, Comfort Inn & Suites of Rochelle, Anthony Alexander Diamonds, Byron Forest Preserve, Perfectly Seasoned Catering in Roscoe, Union Event Space, Embassy Suites by Hilton Rockford Riverfront
Reserve your tickets HERE!
Want a pair of free tickets? Submit a photo of you and your fiancé below for a chance to win…
*No purchase necessary. You may enter in person at 2830 Sandy Hollow Rd, Rockford weekdays between 10:00A – 2:00P or mail your entry to the same address. Entries must be received by end of business on Friday 1/22/21.