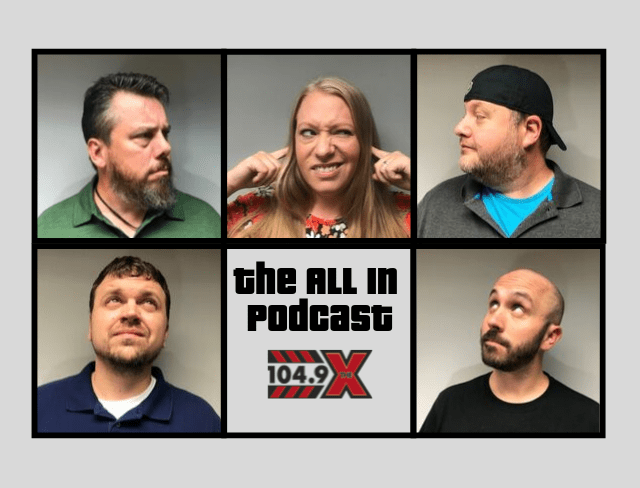 Each week, Kev, Lori, Lou, Zander and Jackson cram in the X Studio and have real talk about real topics.
We are pulling back the curtain and welcoming you into our lives, all of ours, with the All In Podcast.
Kevin says, "It's a good way to get to know the real us and just how big of a-holes we really are."
Lori says, "If you like to hear a bunch of dumb guys and one very intelligent woman blab about nothing, then this is totally for you!"
Lou says, "It's somethin'."
Zander says, "We're gunna talk about stuff you didn't know you cared about."
Jackson says, "Great, another obligation for me to have to come in to work early."
If that doesn't sum up this whole thing, we don't know what will.
The X All In Podcast Ep. 7 **NSFW!!**- Bad ...
The X All-In Podcast