Rockford's own Beyond Threshold are playing Friday night at Rock USA. To celebrate, we've got your tickets!
Beyond Threshold are a hard rock powerhouse from Rockford and Belvidere, IL. They got together in 2011 and have developed a truly unique style.
The band members are:
Erik V – Vocals
Darren Moon – Guitars
Mike Smith – Guitars
Trevor-James Brewer – Bass
Tommy Castle/John Sergel – Drums
One of the bands current singles is "Stuck Inside," which you can listen to below:
Awesome, right!?!?
Beyond Threshold are no strangers to the big stage, they have played in support of Rob Zombie, Marilyn Manson, Halestorm, Seether and Pop Evil… just to name a few.
Oh, did we mention that all of those artists, along with Beyond Threshold, will be at Rock USA in Oshkosh, Wisconsin for an incredible weekend of rock?
Pretty cool, huh?
So, Beyond Threshold, along with us from The X, want to give you an opportunity to score a pair of 3-day general admission tickets to the show! Check out this line up… incredible!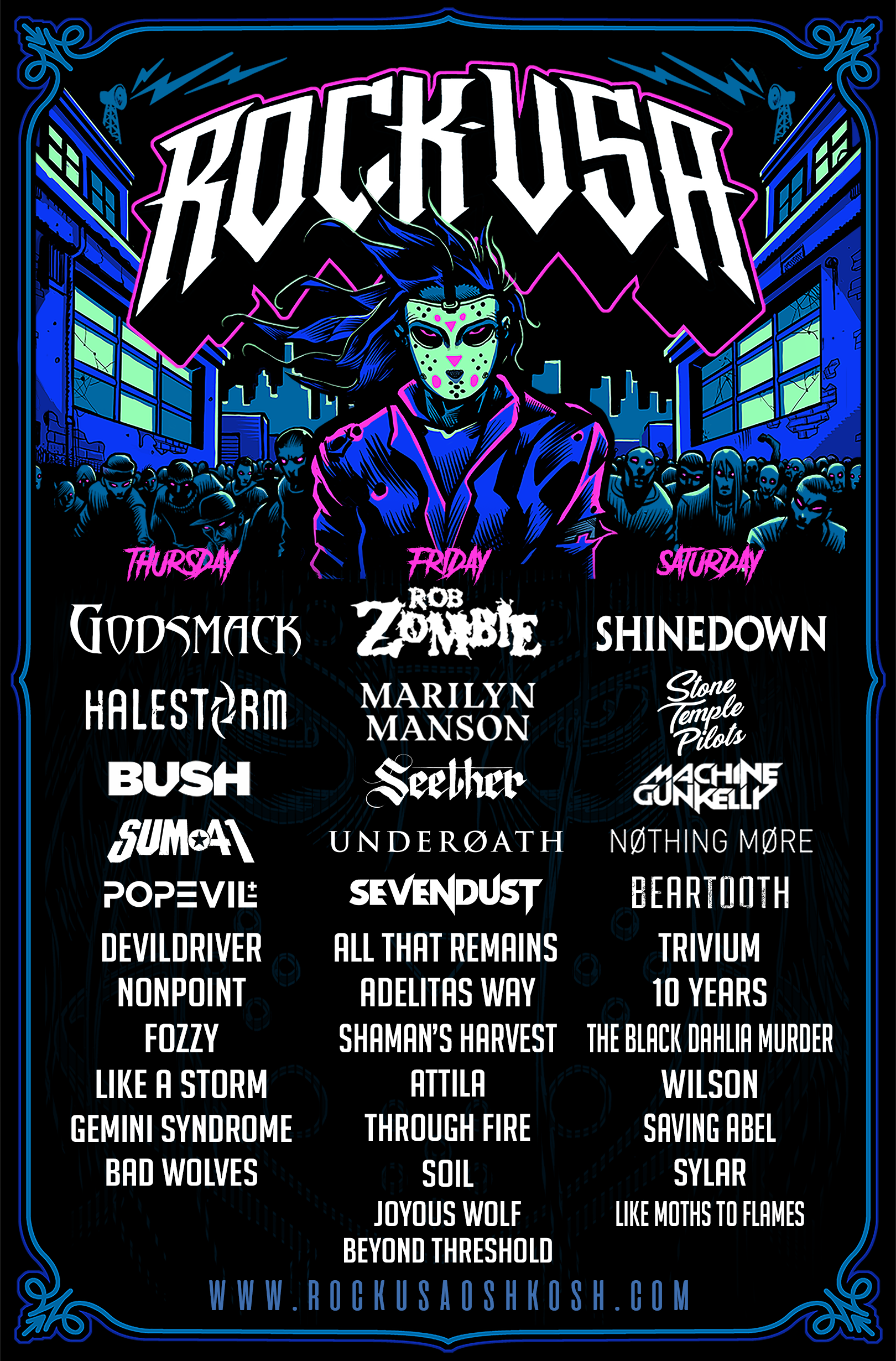 Beyond Threshold will be playing on Friday, July 13th. This will be one show you will not want to miss.
To WIN a pair of general admission 3-day passes, enter your email and follow the prompts below. Good luck!
Winners will be contacted via email on Monday, July 9, 2018.
GOOD LUCK!
This contest is expired.