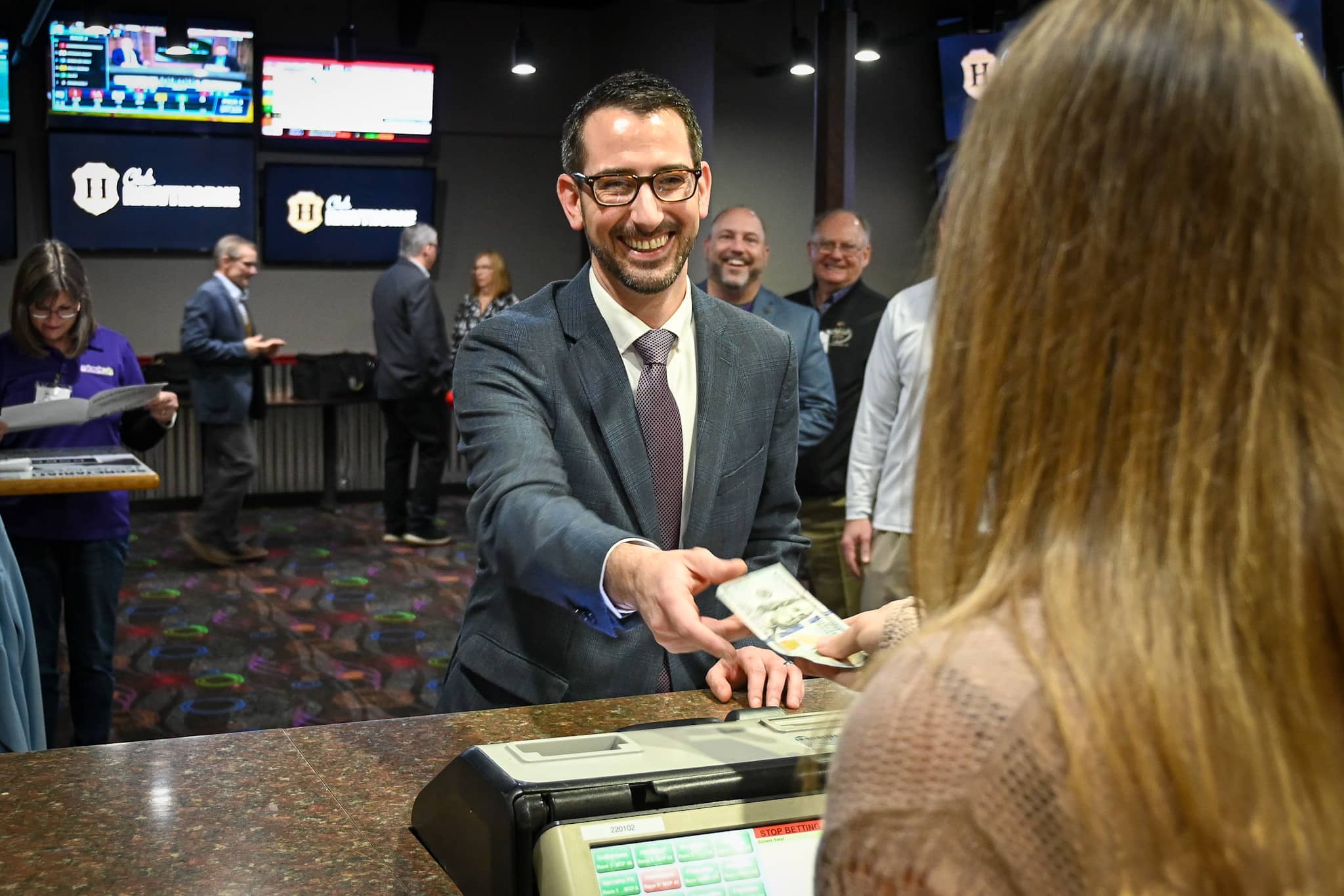 ROCKFORD — The city has a newly remodeled horse betting facility, and it's a change that was spurred in part by the Chicago Bears interest in moving to Arlington.
Club Hawthorne on Thursday debuted its new off-track betting parlor inside Shooter's Bar at the Don Carter Bowling Center, 4007 E. State St.
The remodeled Club Hawthorne features more TVs, new tables, decor and lighting, and new tote machines with QR code connections to mobile betting apps.
"Everything in here looks like not your grandfather's OTB," said John Walsh, assistant general manager of Hawthorne and director of OTB operations. "It's not just for older people. It's for younger people, and that's why we did it."
How Hawthorne got here
The city has had off-track betting, either at Don Carter or nearby, since 1987, Walsh said. Hawthrone took over the facility in March after Arlington International Racecourse had to close its OTB sites. Arlington, which is owned by Churchill Downs Inc., had its request to continue to operate OTBs after closing its race course denied in December by the Illinois Racing Board.
State legislators allowed horse-racing tracks to operate casinos in 2019, but Churchill Downs decided against doing that at Arlington because it already had an ownership stake at nearby Rivers Casino in Des Plaines, according to the Chicago Tribune.
Instead, Churchill closed the Arlington track in September. Rather than do live racing, it decided to focus on preparations for selling the 326-acre site in Arlington Heights to the Chicago Bears for $197 million.
Hawthorne saw the opportunity to keep OTB alive in Rockford after Arlington's closure, and quickly reached an agreement to do so with the Summer family, which runs Don Carter.
"We're a family business. It was nice dealing with a family business, here," Walsh said. "We're thinking this place is going to grow. It's a nice place to bring your family."
Mayor Tom McNamara attended the debut and made a ceremonial first bet, with any winnings going toward the Greg Lindmark Foundation to support first responders dealing with stress and trauma. McNamara said Hawthorne's partnership with the Summer family at Don Carter was a great pairing two family-owned businesses.
"We do get a little bit of revenue from this as well, so we always love that at the city of Rockford," the mayor joked.
(story continues below photo)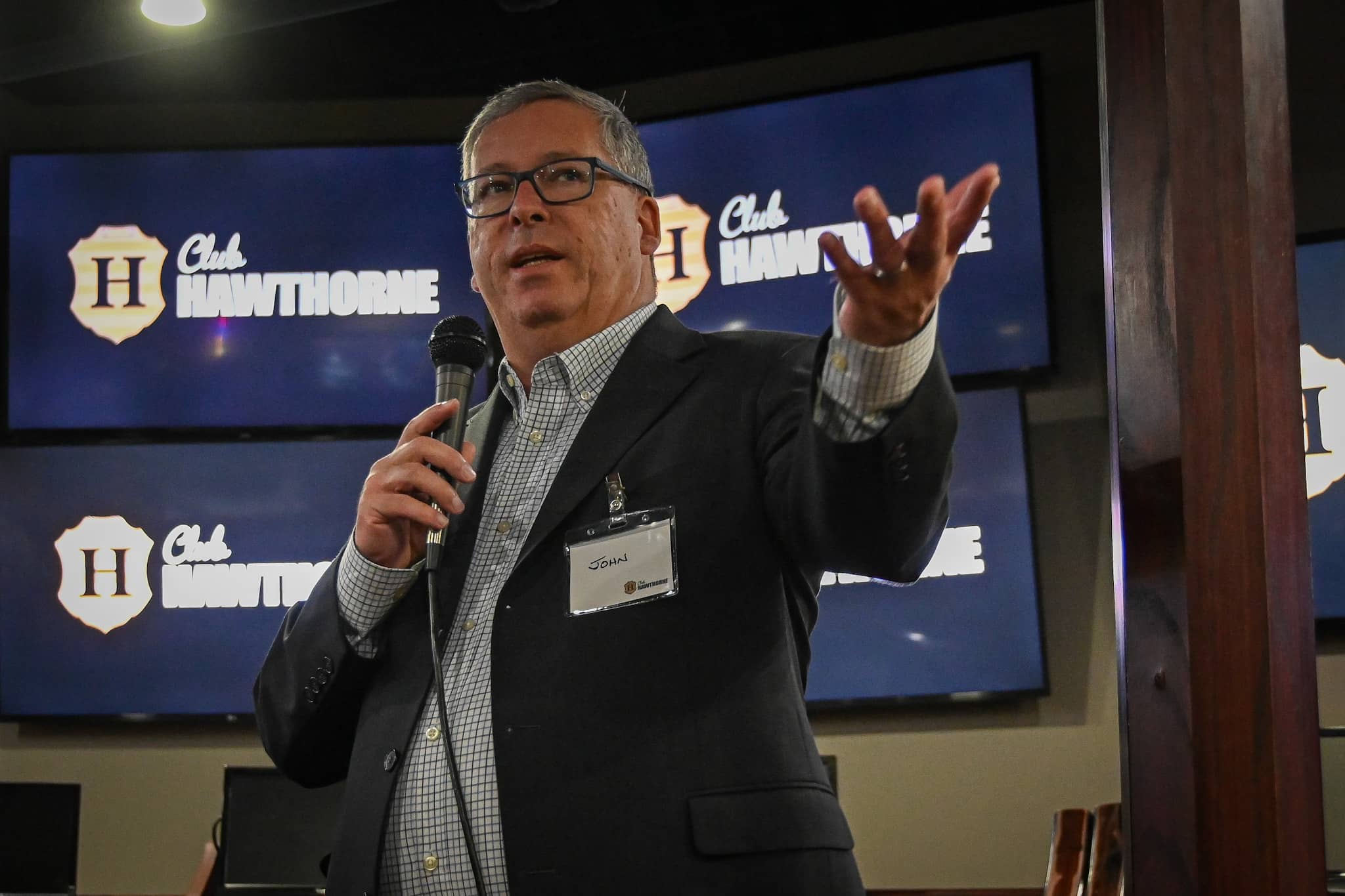 Hawthorne Race Course, located in Stickney in Chicagoland, was founded in 1891 and is the oldest sporting venue in Illinois, according to the company. The fourth-generation family-owned business hosts racing just outside Chicago as the city's "hometown track" and the only course in the country to hold both thoroughbred and standardbred racing.
It is also getting into the casino business with a $400 million development of the state's first race track casino.
Kentucky Derby party in Rockford
The debut of the new facility in Rockford was celebrated as Hawthorne gears up for the Kentucky Derby on May 7. It plans to host the largest Derby Day party in northern Illinois.
The club is now taking reservations, and players can claim a guaranteed seat for $40, which includes a $25 food and beverage credit and a $5 Churchhill Downs/Hawthorne race program.
There's also going to be an outdoor derby party with free admission that features craft beer and spirits, live music, food trucks, a derby hat contest, on-site wagering and more. The celebration will begin on Friday, May 6 for the Kentucky Oaks before the derby the next day. You can get more details at Derby.HawthorneRaceCourse.com.
"It's going to be as big if not bigger than ever," Walsh said. "Everybody wants to celebrate this year. It's been a long time since you can go out and do everything you want to. So I think it will be the biggest derby that they've had here in a long time. That's our goal."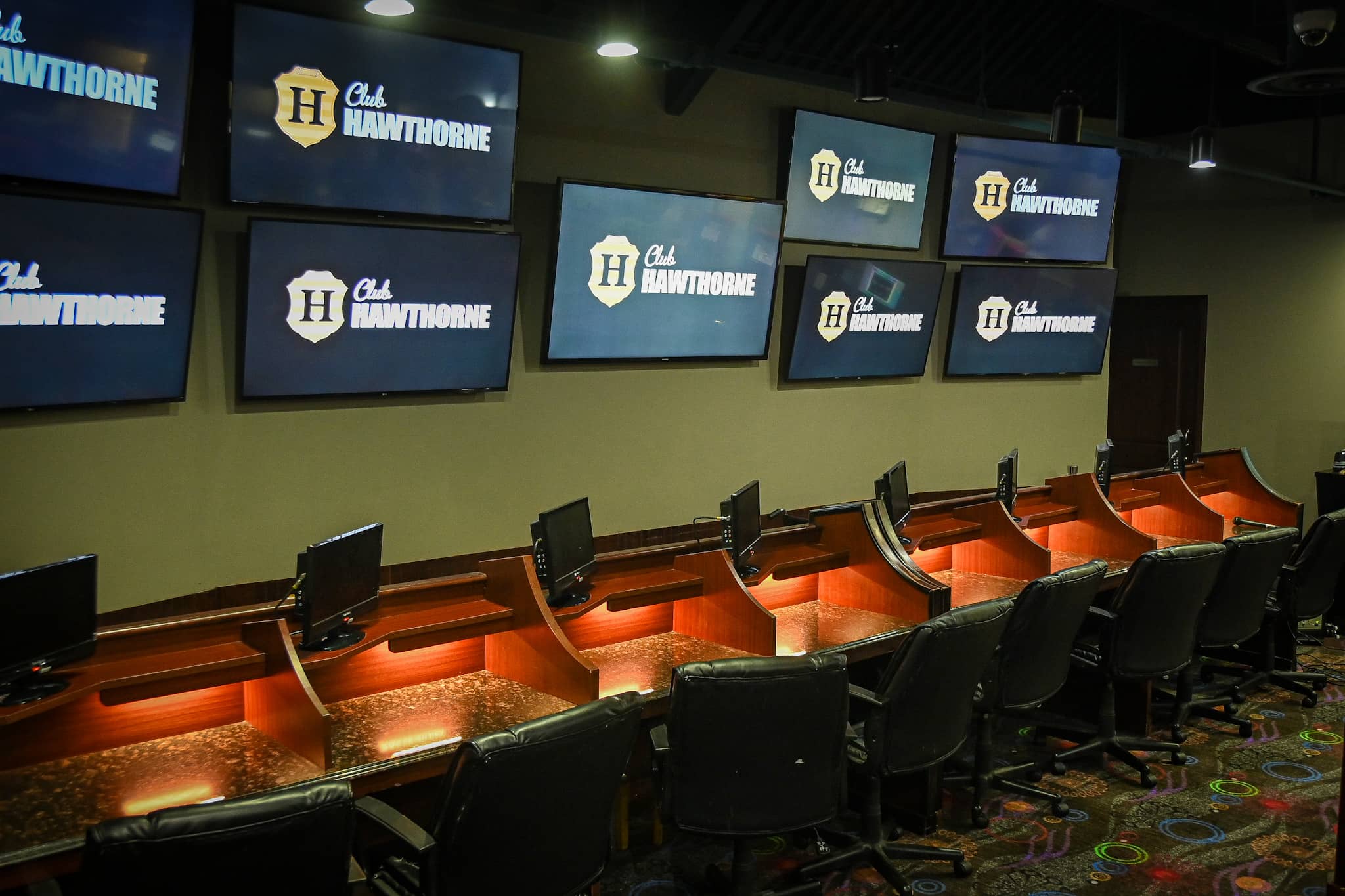 This article is by Kevin Haas. Email him at khaas@rockrivercurrent.com or follow him on Twitter at @KevinMHaas.