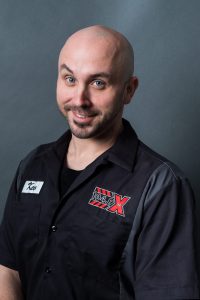 I like to think of myself as a Swiss Army Person. I'm a radio personality of course… but there's so much more to me. I'm a voice actor having lent my voice to a couple of video and PC games. I'm a stand up comedian having performed all over the Midwest, including the Chicago Improv and a few spots around Rockford. I'm a guitar player and a singer and I was once in a '90s rock cover band called "Mr. Buzzcut." Not only that, but I'm a published horror-fiction writer.
I love Star Wars and monster movies, especially the classics. The Walking Dead, Game of Thrones, The Office, Curb Your Enthusiasm and Stan Against Evil are the shows I watch. I love all music, rock mostly (of course) but I have been known to enjoy some Motown and Patsy Cline. I'm very bad at video games but I love them very much. It's a complicated relationship.
2017 was a huge year for me. I lost 80 pounds and counting, I quit smoking, started riding motorcycles, moved in with my beautiful fiance Colleen and joined Lori on The Morning. Freaking. X.
Finally, Two Words: Coffee Freak. Don't underestimate the power of a warm caffeinated beverage. It can and will save lives. Yes, that was a lot more than two words.
More From Kevin: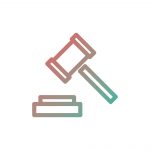 Alright, we're well aware that recreational cannabis is now legal in the State of Illinois.  That's been the big one on everyone's mind leading...
Read More