Local news and weather. Pop Culture sarcasm. Dumb jokes and some funny ones. This morning show aims to be an informative, local and funny show without taking itself too seriously.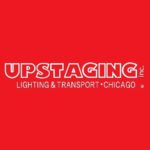 Upstaging Inc. is a company that does event production in Sycamore, but they've shifted operations to help out with the COVID-19 Pandemic response. Kev...
Read More
John Huddleston of Upstaging Inc in Sycamore ...
The Morning X Podcast