The Morning X: a funny – sometimes ridiculously silly, crazy, unhinged and childishly playful — local, informative morning show, featuring two over-caffeinated broadcasters who have a passion for what they do without taking themselves too seriously.
Miss something from the show? Take a listen:
More From The Morning X: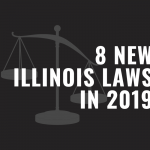 If you are a nursing mother, an employee, a parent, divorced, or drive in Illinois, you should be aware of the law changes coming...
Read More