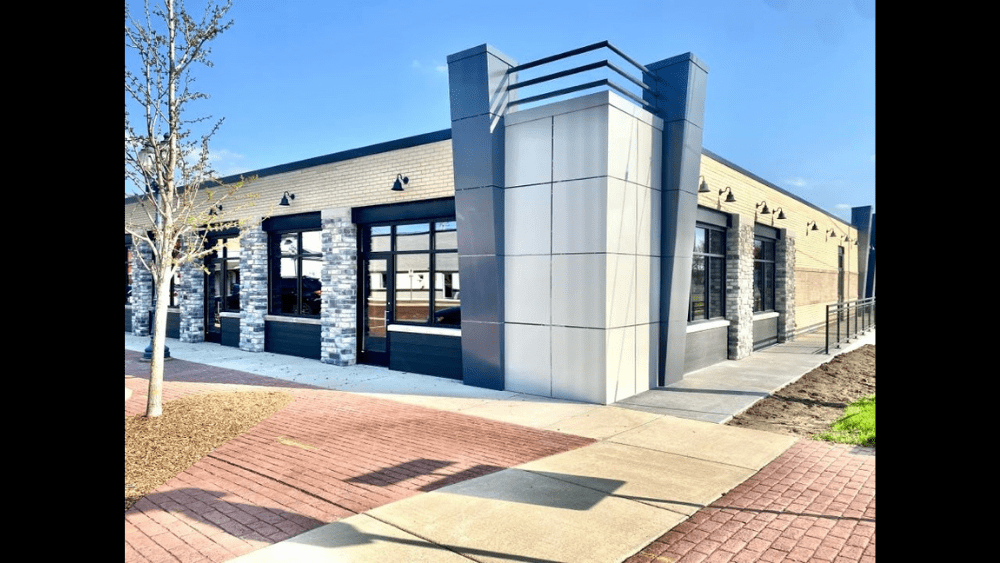 CHERRY VALLEY — The village has a brand new event space in its cozy, quaint, downtown.
An industrial historic building that was once home to Amce Screw has been completely renovated after it sat empty for roughly two years.
The Bricks in Cherry Valley, 125 E. State St., provides a space for retail and offices, events and a spot to grab a bite to eat and watch a game at the softball field right across the street. The owners had a dream of building something that Cherry Valley residents could take pride in.
"My husband and I live in the village of Cherry Valley and we drive by that building all the time, and it was kind of an eyesore in downtown Cherry Valley," said Beth Schroeder, owner of The Bricks. "Cherry Valley is so adorable that every time I drove by it I envisioned something completely different from what it was, and now it's better than what I envisioned."
The Bricks is still filling its space with tenants, including a 4,300-square-foot restaurant space with a 1,200-square-foot rooftop patio.
"We have not rented the restaurant space. We have rented three spots in the front building, all to women, all under the age of 30," Schroeder said on an interview with Matt Hall and Chelsea Meyer from the B103 Morning Routine.
Schroeder said she wanted to incorporate rich Cherry Valley history from the industrial Acme Screw building. So they used reclaimed wood and all the reclaimed steel from demolition. The family loves supporting local, so the beautiful chandeliers that have been installed were locally bought from Rockford Area Habitat for Humanity Restore.
The Bricks plans to host markets, with its first on May 21 in conjunction with the Cherry Valley Rec Board's Fun Run, which goes around Baumann Park.
Vendors for the May 21 market are Scout & Cellar Wine, Thirtyone Gifts, Cherry Valley Public Library, Ruby Reds, The Canine Crunchery, J & M Bakery, Sew Mea Stitch, Jon's Fire Briquettes and Duality Soaps. The Bricks will be giving tours that day so you can see how far they have come.
The market will run from 9 a.m. until noon on Saturday, May 21.
"Mostly we've just hit up small town, or small business people, people who do crafting outside their home, things like that," Schroeder said. "We've tried to hit mostly Cherry Valley residents. You would be surprised on how many people live and own small businesses in Cherry Valley."
The Venue Center is available for weddings, parties, company gatherings and other events. Local markets will be held in the warmer months on Thursday nights.
If you or someone you know wants to become a vendor or book an event, you can follow The Bricks CV on social media.
Future market dates include:
5-8 p.m. Thursday, June 9
5-8 p.m. Thursday, July 14
5-8 p.m. Thursday, Aug. 11
**more dates tentative**
This article is by Chelsea Meyer. She can be reached at chelsea@b103fm.com.