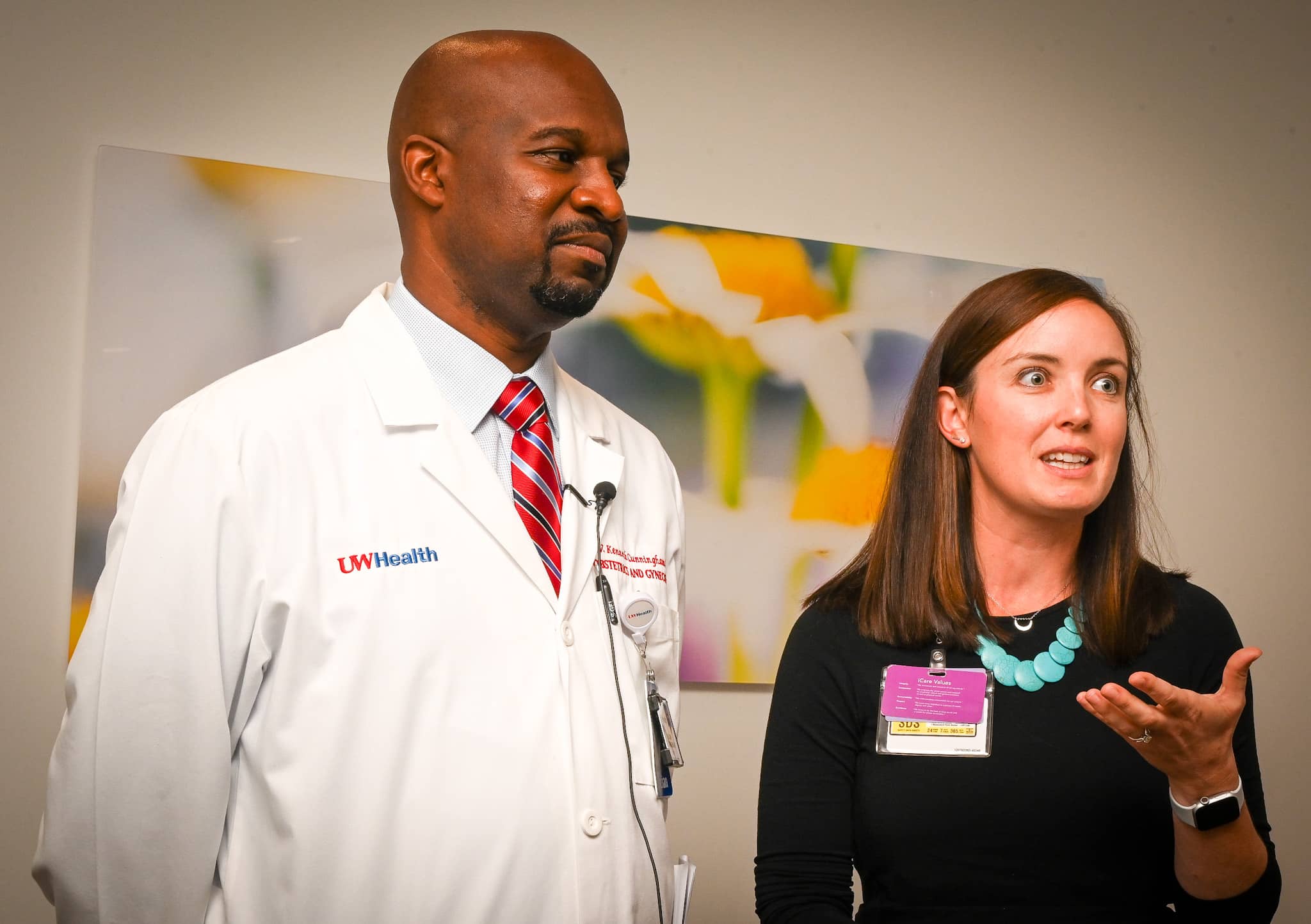 ROCKFORD — A new partnership aims to provide families and young children the resources they need to get a jump start on their education.
UW Health, Alignment Rockford and Rockford Public Schools have teamed up to provide "Ready to Learn with the Basics" kits for infants and toddlers. The free kits are filled with tools and tips to promote physical, social, emotional and intellectual development during everyday activities.
"The earlier we start partnerships with health care, community partners and academics the more likely we are to get really great long-term results and make a difference generationally in the lives of families," Rockford Public Schools Superintendent Ehren Jarrett said. "The longer we wait for those meaningful connections to be made, the more at-risk children can be."
The kits are provided by Alignment Rockford, and UW Health physicians and staff will give them out to patients and families in the maternal-fetal medicine clinic, including the labor and delivery and neonatal intensive care unit. They can also be obtained through Alignment Rockford, 612 N. Main St.
"I think it's going to pay huge, huge dividends as one piece of a much larger process," Jarrett said. "It's not like we hand these out and magically things get better, but this is a great first step."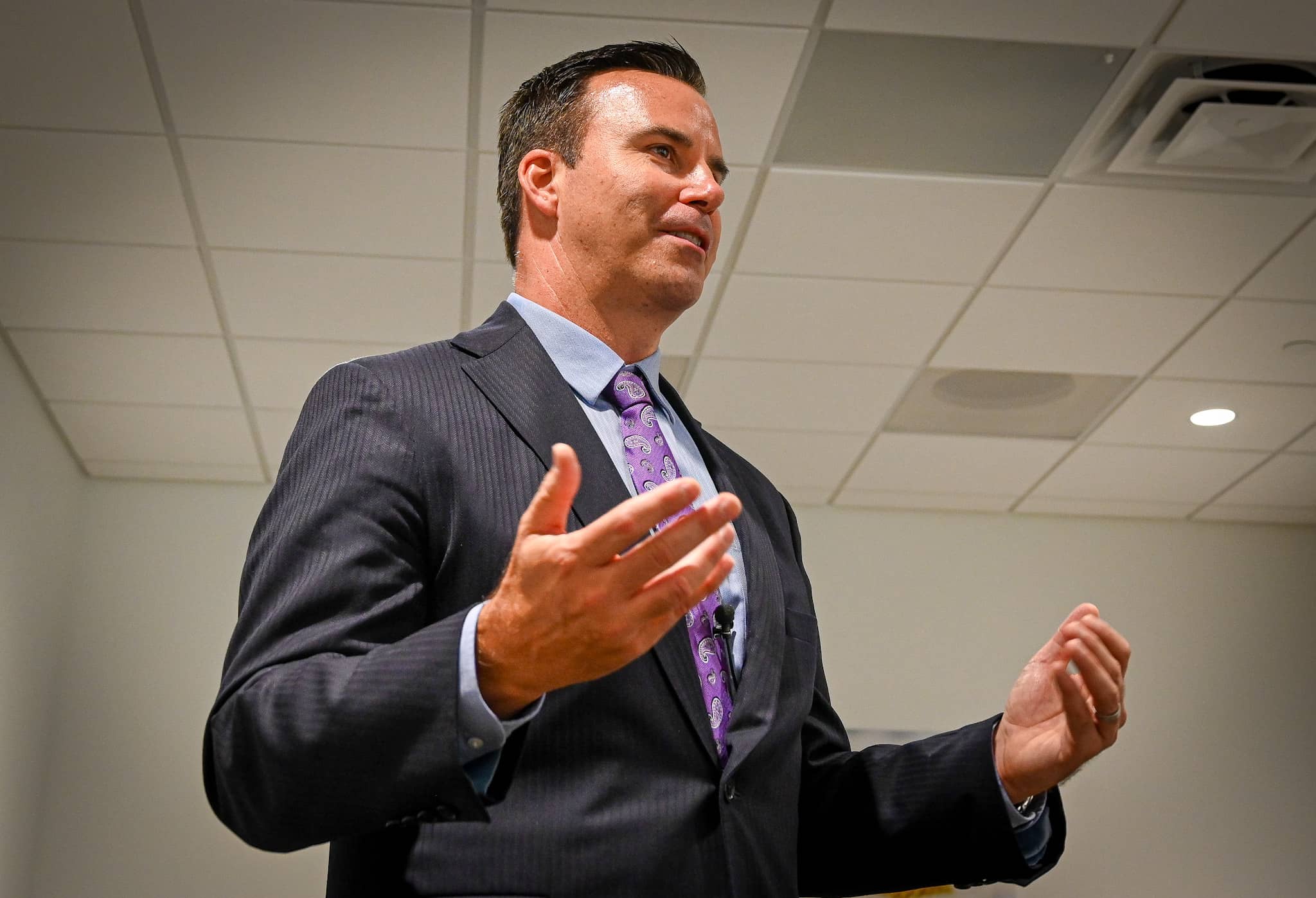 The kits include activity books for infants, toddlers and other preschool-age children. There are also handouts and codes to phone apps to support language and literacy development. Each bag also includes an age-appropriate learning toy and materials that can connect parents and caregivers with community resources such as home visiting, food and nutrition, transportation and other health needs.
"I love that it focuses not just on the A-B-Cs, 1-2-3s, but really focuses on social, emotional development," said Dr. Jillian Kaskavage, a pediatrician at UW Health SwedishAmerican. "Teaching kids coping skills for when they're upset or having temper-tantrums, those types of things that are harder to teach. We can use this as a building block for building those relationships with families."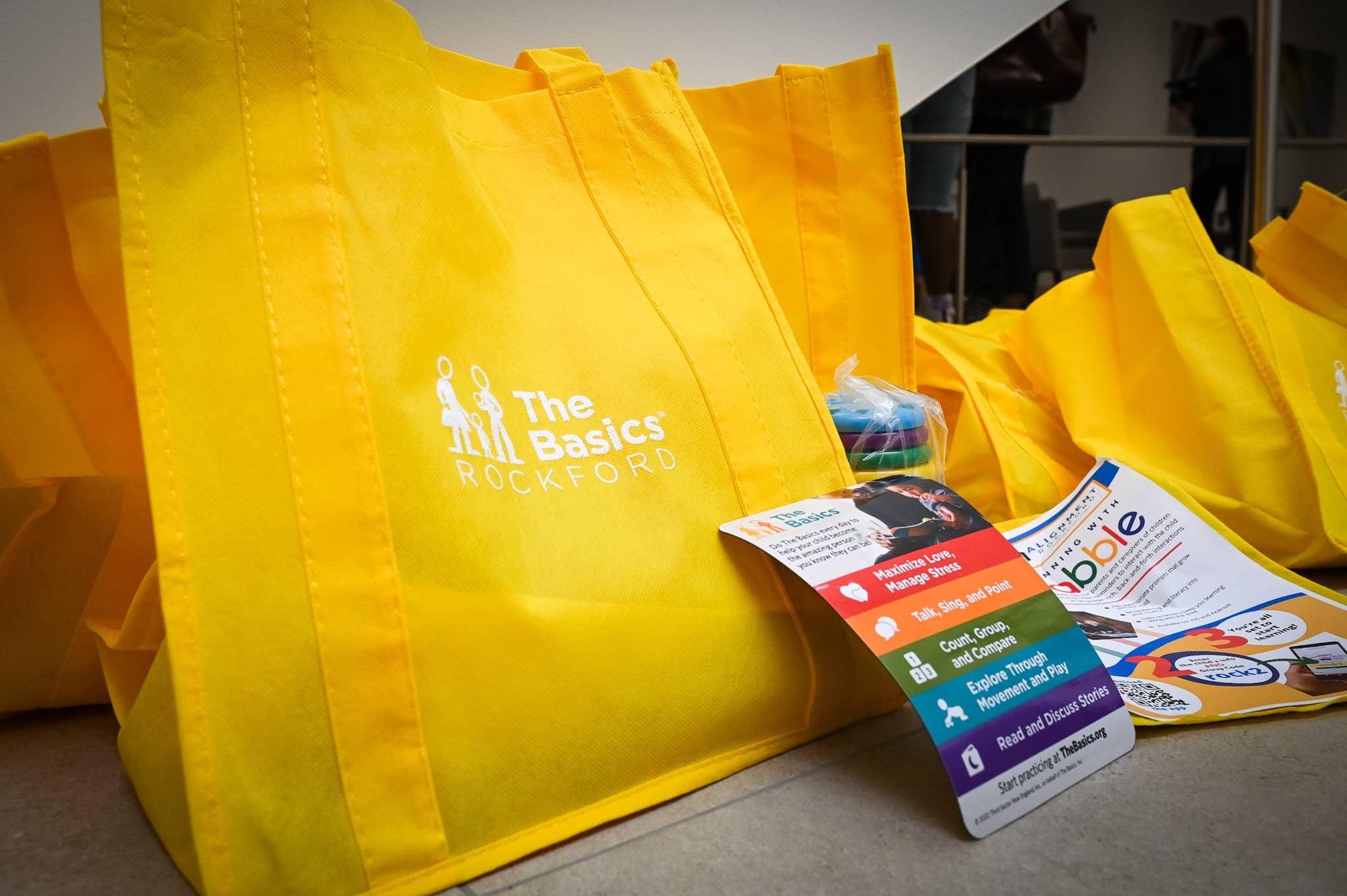 The kits are funded by a $500,000 award from the Illinois Action for Children's Community Parenting Support Saturation grants. Rockford is one of three communities to receive the funding.
"I would love to see this program continue for multiple years and continue to evolve to meet the needs of our kids," said Dr. William Cunningham, an OB-GYN and medical director of specialty care for UW Northern Illinois.
The kits allow parents to bring home the basics and focus on educationally enriching activities, Kaskavage siad.
"Really the goal is that kids are ready from Day 1 to succeed in kindergarten and we're not leaving any children behind and taking advantage of every opportunity we have for educational attainment for our kids," she said.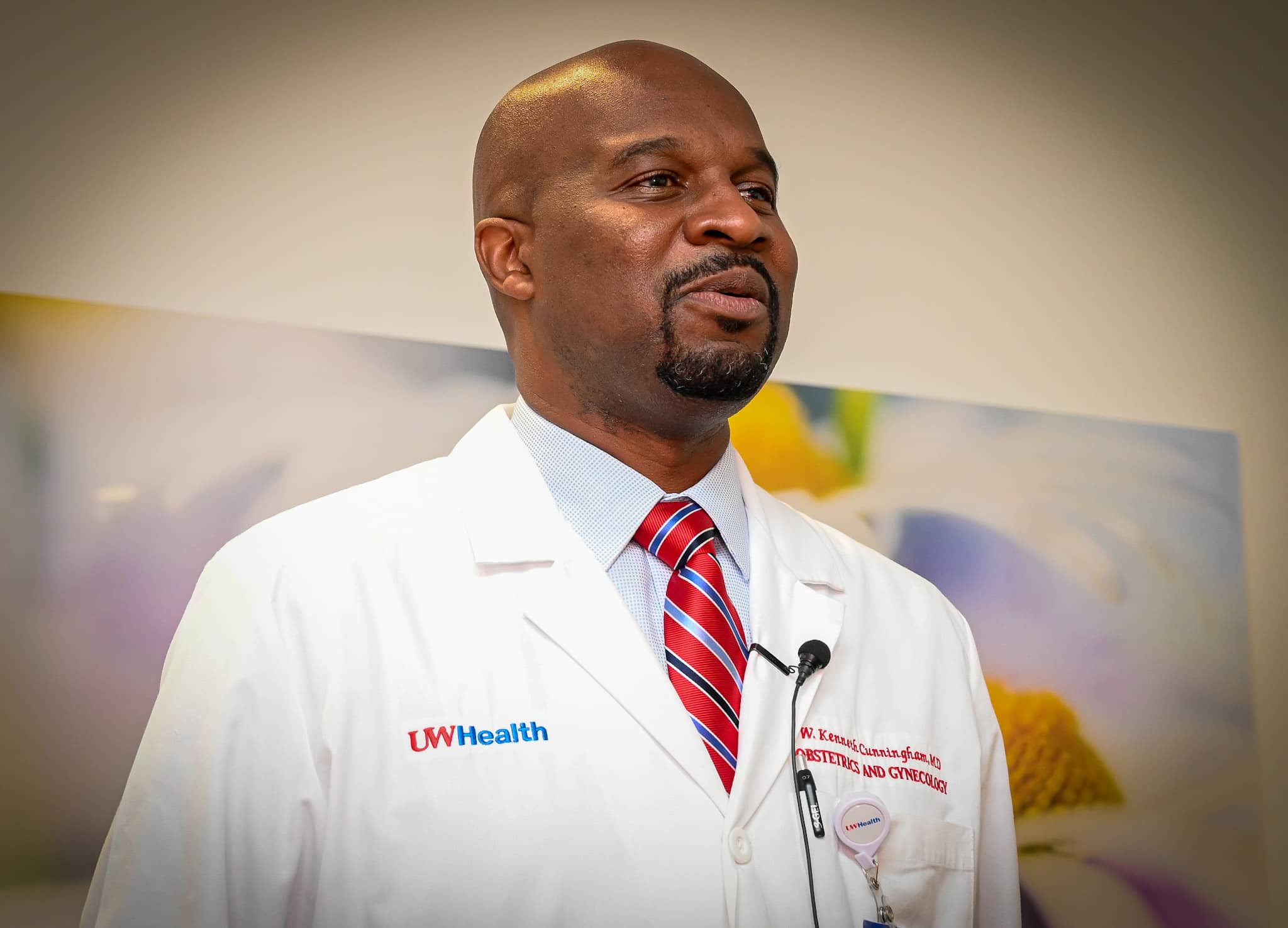 Rockford Public Schools has known for years the importance of an early start on a child's success in school. At least four years ago it started a push to bolster third-grade reading levels, an early indicator to future academic success, through early interventions.
Rockford schools were an early adopter of universal pre-kindergarten programs, and the district has continued to expand that over the last 10 years, Jarrett said.
"What we kept realizing is we have to start sooner," Jarrett said. "The more we can intervene right at the beginning of a child's life, the more likely we are to have better outcomes."
---
This article is by Kevin Haas. Email him at khaas@rockrivercurrent.com or follow him on Twitter at @KevinMHaas or Instagram @thekevinhaas.