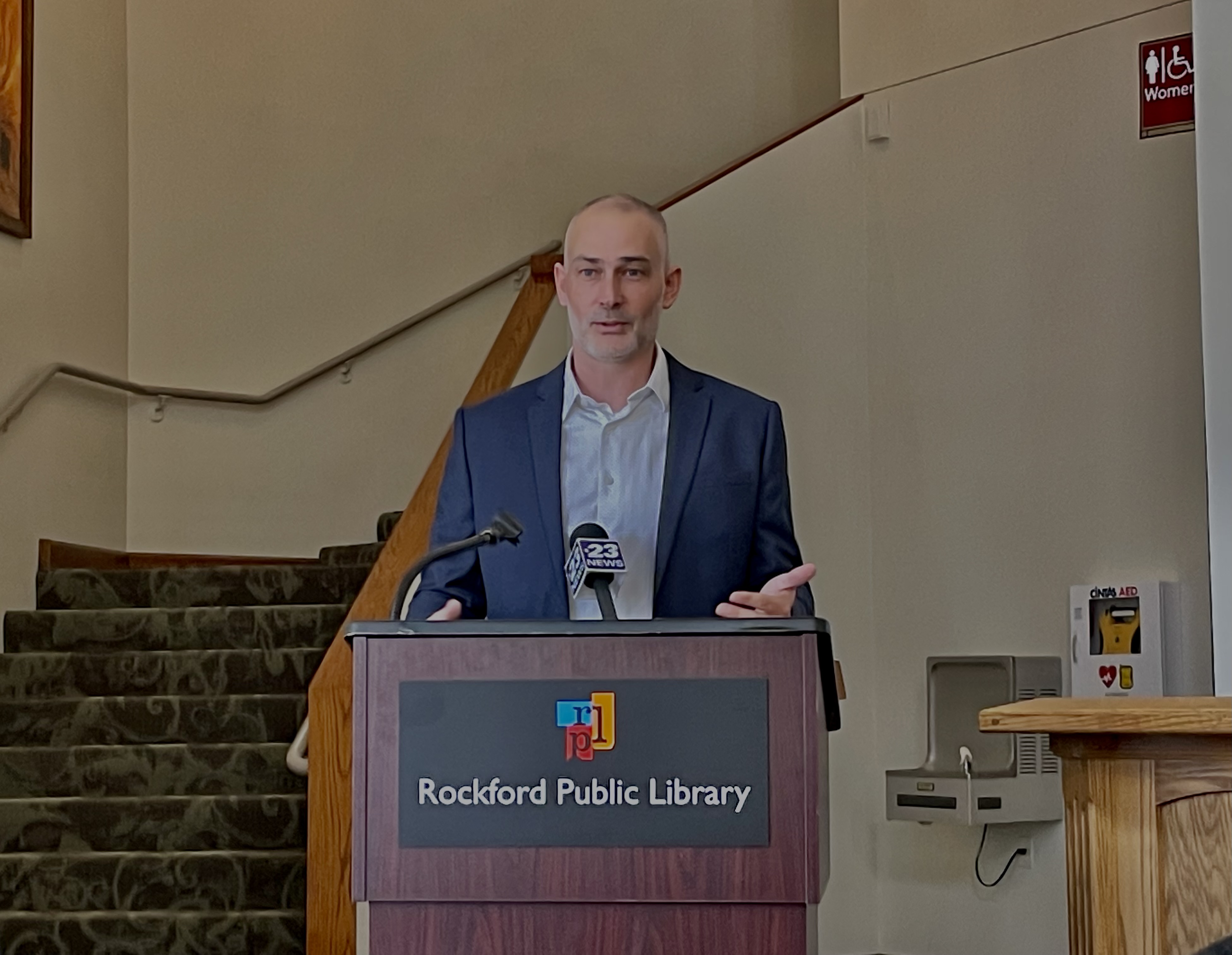 ROCKFORD —  The 2022 Sundance Short Film Tour is coming to the city next month alongside work from local filmmakers.
815horts will be showcasing submissions before the Sundance Short Film Tour on Saturday, Dec. 10 in the Rockford Public Library Nordlof Center, 118 N. Main St.
"The city of Rockford is excited to partner with Plus Seven Company to launch 815HORTS and host a Sundance screening in the community to feature talented, creative artists," said Mayor Tom McNamara. "This event highlights the burgeoning film industry within the Rockford region and contributes to the already diverse cultural opportunities available."
A dozen submissions have been received and are under consideration by three judges: Josiah Sjostrom of City Stage Studios, Don Hatton of the Rockford Film Office and Dena Altamore of SoundLight Entertainment.
"This event is an excellent opportunity to highlight filmmakers in the Rockford area and further our expanding and impressive arts community," Hatton said.
The event will also include a small break with drinks from District Bar and Grill, food from Octane RKFD and music by Rockford DJ Vic Monsta.
Know before you go
When: 5 p.m. Saturday, Dec. 10
Where: RPL Nordlof Center, 118 N. Main St.
Admissions: $6 for students, $12 for adults. Tickets can be purchased in advance online here or at the door.
More information: More information can be found at 815HORTS.com
---
This article is by Mary Sisk. Email her at msisk@rockrivercurrent.com or follow her on Instagram at @maryrrcurrent