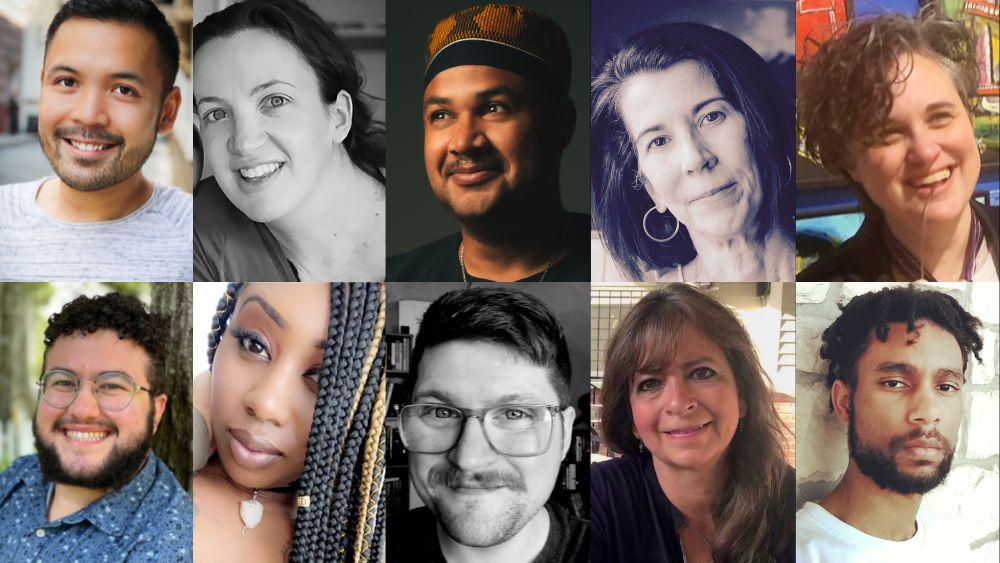 ROCKFORD — Writers from here and across the country will present 10 new works this month that explore how we pay homage to and heal from the generations that came before us.
The poems, monologues and stories will be presented in staged readings during the annual Rockford New Words festival at The West Side Show Room.
This year's performers were selected from 243 submissions from writers from Rockford and around the world. The West Side Show Room announced the official selections this week, and the performances are slated for Jan. 19-21.
The theme of this year's festival is "Healing + Homage."
"As we navigate life, we carry with us great generational traditions, but we must also break free from their curses," Claudia Consuelos, the artistic director for Rockford New Words, said in a news release. "This year we wanted to ask writers to consider the ways in which they honor and heal from those who came before."
The theme inspired first-time Rockford playwright Whitney Howell, who uses the stage name Nena Monroe, to write the play "The Perfect Sweet Potato Pie" as a way of processing the grief she experienced after the death of her sister.
"My sister was a nurse who worked on the frontlines of the pandemic and passed away from COVID," Howell said in a news release. "Even though she's gone physically, it's like I've created a whole new memory with her that I will forever cherish."
The poem "Spider In The Labyrinth" by Rockford writer JP Rindfleisch IX also deals with loss.
"Loss is painful, and many times we lose those we love before we have time to say goodbye," Rindfelisch said. "We find ways to honor them and heal from the regrets of conversations we didn't get to have."
Attorney Linda Zuba, who first was selected for Rockford New Words in 2019, returns this year with a monologue called "Letter to Mamá."  Zuba went through a difficult battle with long COVID about two years ago, and her monologue draws from that struggle.
"My healing journey has involved repairing the physical damage as well as psychological wounds from suppressed emotions and vicarious trauma," she said.
Rockford New Words, which is now in its eighth year, was funded with the help of a grant from the Community Foundation of Northern Illinois and an additional grant from the Rockford Area Arts Council.
The show provides a chance for aspiring and established writers to have their works presented to the public alongside national and international writers. Each writer receives a $200 royalty for the rights to present their work.
The selections | Rockford New Words 2023
"The Perfect Sweet Potato Pie" | Play by Nena Monroe of Rockford
"Photobombed | Monologue by Anne Valentino of Rockville, Maryland
"The Gettysburg Redress" | Poem by Eileen Byrne of Wilmette
"Kill The Beast" | Play by D.A. Mindell of New York, New York
"New Year's Purun" | Play by Justin P. Lopez of San Francisco, California
"Father's Day Of Silence: A Healing Hymn In Words" | Poem/Monologue by Cris Eli Blak of Louisville, Kentucky
"srinivas" | Monologue by Rajendra Ramoon Maharaj of Brooklyn, New York
"Letter to Mamá" | Monologue by Linda Zuba of Rockford
"Second Act" | Storytelling by Savanna Mapelli of Yardley, Pennsylvania
"Spider in the Labyrinth" | Poetry by JP Rindfleisch IX of Rockford
Know before you go | Rockford New Word
Where: West Side Show Room, 1414 N. Main St., Rockford
When: 7 p.m. Jan. 19, 20, and 21
Tickets and info: wssr.org