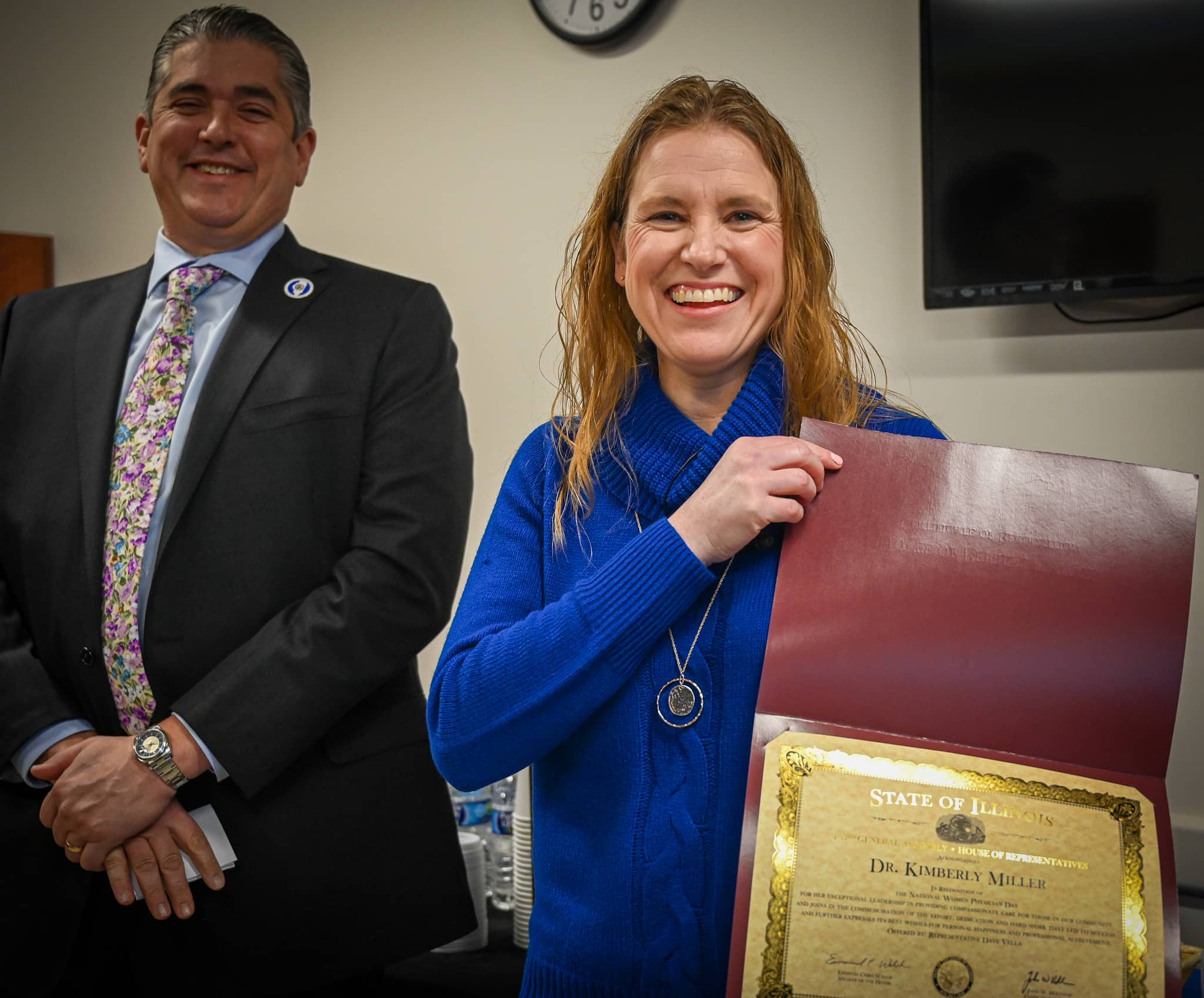 BELVIDERE — A family medicine physician at Belvidere Crusader Community Health Clinic was honored Friday for her leadership and exemplary care for patients.
Dr. Kimberly Miller, who has worked in Belvidere for about a decade, received recognition as part of National Women Physicians Day.
State Rep. Dave Vella, a Democrat from Loves Park, presented her a certificate of recognition that had been approved by the state House. Miller was nominated by her peers through Vella's Highlight a Hero program. He said her colleagues described her as "an excellent mentor with a compassionate heart, strong work ethic and an amazing sense of humor."
"We searched the 68th District for a standout female physician, and her name kept coming up," Vella said. "She came to us about 10 years ago, and she has given nothing but the highest-quality family care to the people in the Belvidere area."
Miller joined Crusader in 2012 and "pretty much instantly took on more and more leadership roles," said Sam Miller, the president and CEO of Crusader.
"We're so appreciative that she's here and with us," the CEO said. "The care she provides to her patients is phenomenal."
Miller grew up in North Dakota and attended medical school at the University of Minnesota before doing her residency at Ball Memorial Family Medicine in Muncie, Indiana. She came to the area because her husband, Matthew Miller, works in Chicago.
"It's been a really great honor to care for the patients in this area, and I'm very thankful for this recognition," Dr. Kimberly Miller said.
National Womens Physician Day is celebrated Feb. 3 in honor of Elizabeth Blackwell, who was born Feb. 3, 1821, and became the first woman in America to receive a medical degree. She ultimately opened her own medical college for women.
Vella said that Dr. Kimberly Miller can serve as a role model for other young women interested in pursuing a career in medicine.
"As we move forward, we need to make sure young women are encouraged to do whatever they want to do," Vella said. "If they want to be doctors, we need more people like Dr. Miller to be an example for them."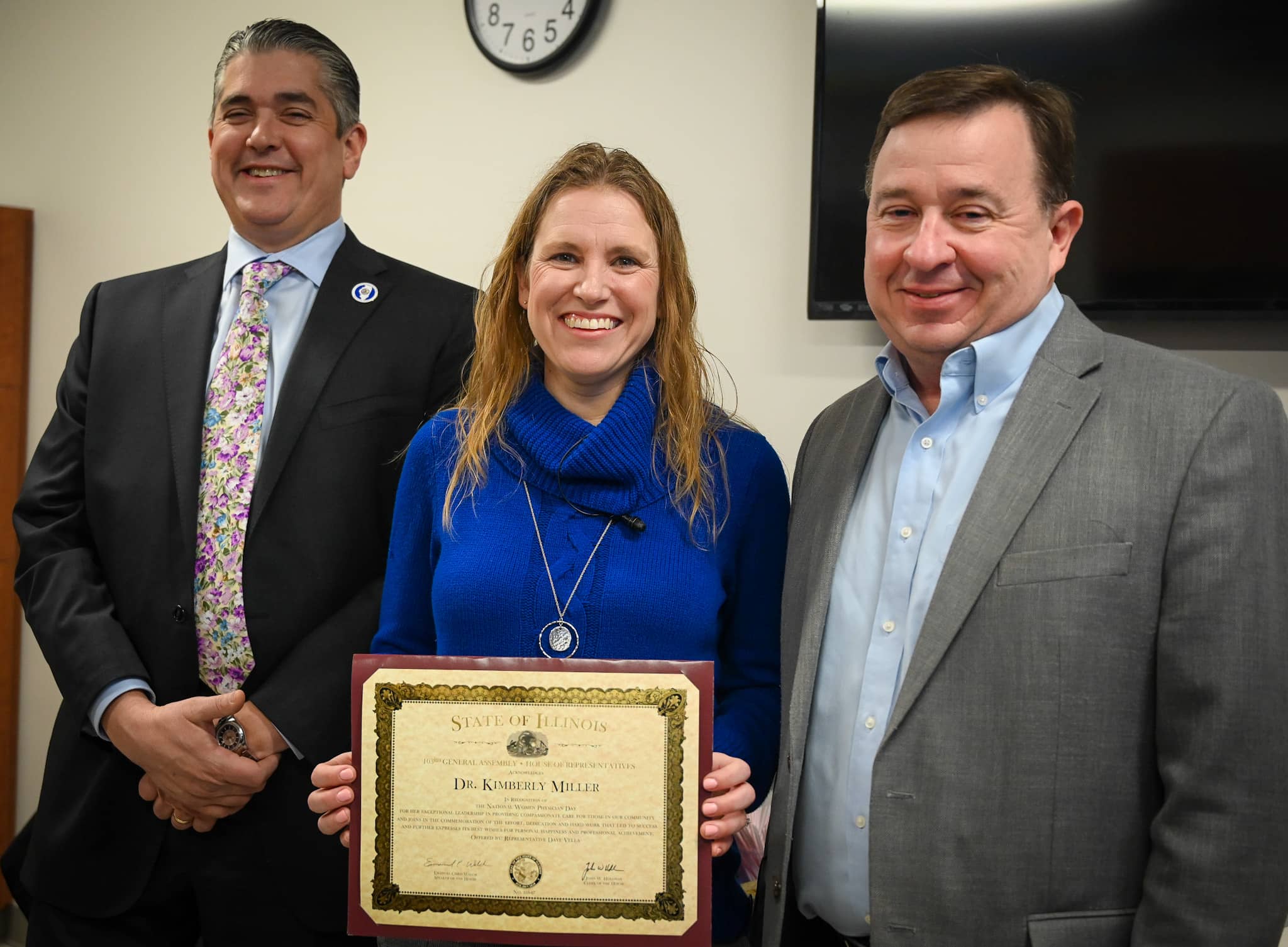 ---
This article is by Kevin Haas. Email him at khaas@rockrivercurrent.com or follow him on Twitter at @KevinMHaas or Instagram @thekevinhaas